Technological innovation is blooming in Africa and Nigeria is not left out. With consistent awareness to simplifying tasks through technology, emerging startups in Nigeria are leveraging on the internet to create valuable services alongside a source of income for themselves. Here are 3 of such startups.
Kitulu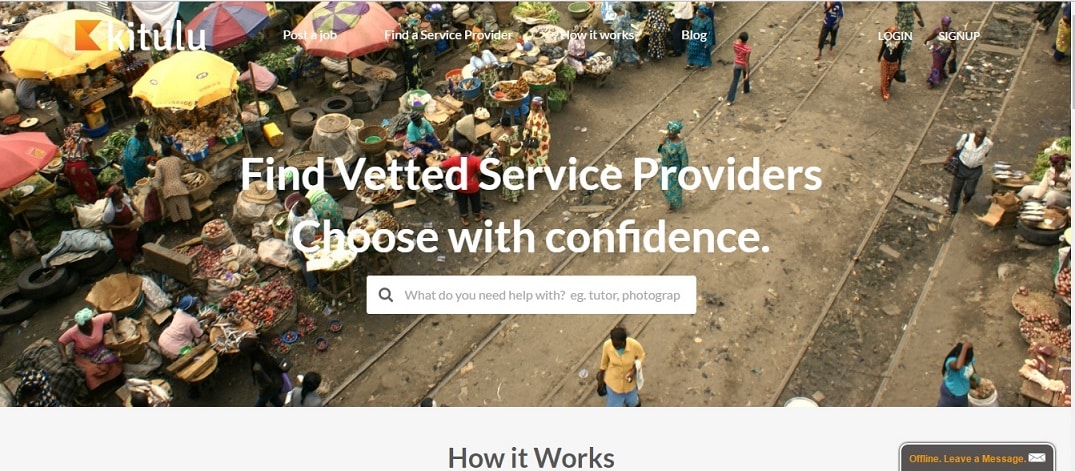 Kitulu is an online platform where people can find and hire vetted service providers such as makeup artists, tutors, drivers, event ushers, photographers, etc.
The founder, Mohammed Oloko,  stated that his motivation for starting kitulu was to make acquisition of credible service providers easy, and also provide a platform for Nigerians to monetize their skills.
According to Mohammed, detailed information of every service provider -- such as qualifications, reviews and ratings from previous jobs, etc -- are publicised on the platform, so customers searching for services could make their choices.
In addition, every service provider undergoes thorough processes -- such as bio-metric capture process and a detailed orientation -- before their profile is made active for the public to see. This is to ensure credibility and clients' safety.
Thanks to the integration of electronic payments systems, Kitulu facilitates all transaction processes cash in bid to make the entire process seamless and convenient. Although much work still needs to be done, Kitulu is undoubtedly off to a great start.
Selar
Selar is a online tool that seeks to help Nigerian business owners/sellers grow their social commerce (social media enabled businesses).
In bid to maximize returns and efficiency, Selar helps business owners to effectively utilise the social media in selling, advertising and earning from their products.
Douglas Kesi-Ayeba, the head of Selar's four-man team was quick to sight a grossly overlooked problem -- social media sites aren't really built to help grow businesses -- hence he and his team were propelled to develop a tool which could facilitate online payments, order management,  and customer relationship management - CRM for social media enabled businesses.

Interestingly, Selar also claims to offer a cost effective system as customers are not charged directly for these services. Instead, their income is generated via processing 4% off every purchase.  According to the team, they deliberately excluded charging such as sign up fee -- to enable a lot of small businesses reach their more customers in a cost effective way.
Although Selar offers an interesting solution, more work lies in the team to ensure proper accountability. If this is ignored, Selar risks running at loss since they do not have a stable payment model.
Findworka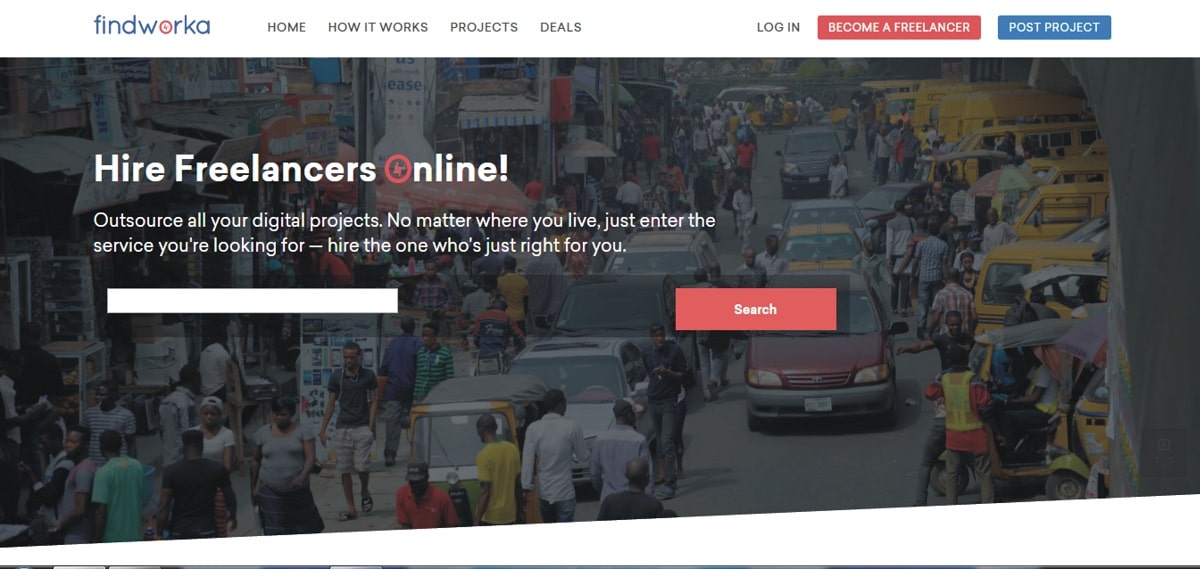 Findworka is another startup leveraging on the digital space to connect clients to service providers.
It is an online marketplace for digital services which connects freelancers (offering digital services such as data entry/ research, writing, software development, mobile application development, graphics designing and the list goes on) to prospective clients.
Founded in 2016 by Dele Bakare, Findworka has an Escrow function pattern of  holding the money and paying freelancers upon completion of assigned tasks. Dele Bakare further clarified that systems are put in place to screen deals and profiles, for spammers / cheats,  so defaulters could be penalised.
Also, he stated that direct services are provided to those who might not understand the marketplace, all to ensure a reliable rating system, and a 15% commission is charged from tasks rendered.
Asides part time projects, there is also provision for full time positions on Findworka.
The boldness of these emerging startups to take up the challenge and effect a change in a seemingly rough terrain is praiseworthy. But finishing a started entrepreneurial journey is very challenging. Hence, it is advisable that the innovative minds of these startups should not retire to rest yet. In order to prevail and make it to the top, more work need to be done. It is unfortunate that most startups in Africa are quick to die because they are usually satisfied with their little attainment. If these startups could put in more energy to continuous creativity, then there is no telling their height of success.
Photo Credit: Mags' pics for everyone via Compfight cc