The oldest of the Nigerian family of prodigies dubbed the "smartest family in Britain", Anne-Marie Imafidon is a computing, mathematics and language child prodigy.
For her exceptional excellence and outstanding service to her young women and STEM industries, Anne-Marie was named on 2017 New Years Member of the Order of the British Empire (MBE) Honours List in December 2016.
Today, she was decorated by Her Majesty, Queen Elizabeth II alongside 3 other Nigerians. At 27, Anne-Marie is the youngest scientist to get royal recognition since 1890.
Anne-Marie's award-winning enterprise
Discovering the lack of diversity in the UK ICT sector, Anne-Marie founded Stemettes, a social platform across the UK and Ireland that supports and inspires young women to go into STEM (Science, Technology, Engineering & Maths).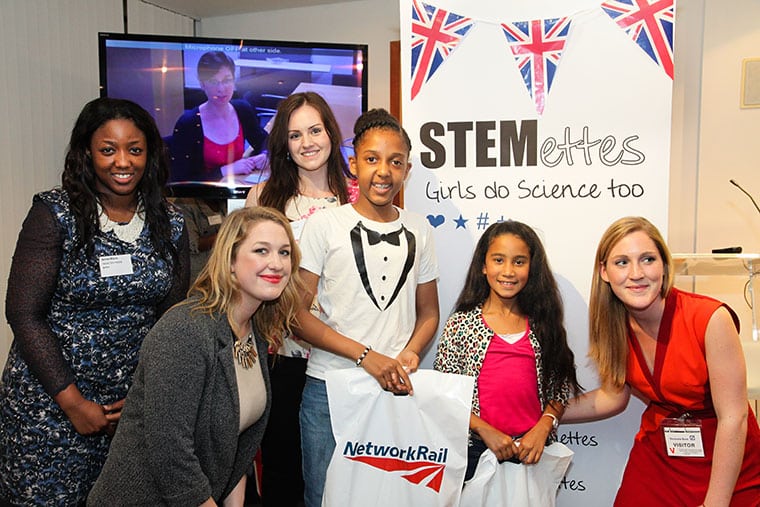 Over 7000 young women from across the UK, Ireland, and Europe, in general, have had the Stemettes experience which includes workshops, public events, and incubators designed to introduce young women to STEM concepts, careers, and mentors.
She has received several awards and recognition including the UK IT Industry and British Society's Young IT Professional of the Year in 2013, Red Magazine's 'Woman to Watch' in 2014, the 8th most Influential woman in IT in 2016, Evening Standard's list of '25 under 25s' and one of Guardian's 'Top 10 women in tech you need to know' among others.
She currently sits on a number of boards including the Urban Development Music Foundation-- where she also serves as a trustee and the Durham University Computer Science advisory board.
Anne-Marie the child prodigy
Born into the Edo family of Dr. Chris Imafidon and Ann Imafidon, Anne-Marie is the eldest of 5 children. Her father is a renowned scholar and international education consultant.
He sits on the board of the Excellence in Education programme-- a multi-record breaking institution that identifies the interests of students and aids their learning with the appropriate technological tools-- as a member and honorary director of research.
Anne-Marie Imafidon is a pioneer alumnus of the programme. She was the youngest girl to pass two GCSE (equivalent of Nigeria's SSCE) exams -- Mathematics and ICT-- at age 10 and A-level computing at age 11.
At age 13, she received a scholarship to study Mathematics at John Hopkins University and was one of the youngest people to be awarded a Master's degree in Mathematics and Computer Science by the University of Oxford at age 20.
Before focusing fully on Stemette, Anne-Marie had amassed a wealth of experiences from Goldman Sachs, Hewlett-Packard, Deutsche Bank and Lehman Brothers.
Anne-Marie is one of the many globally recognized Nigerians impacting diversity in the tech scene. For this, we are extremely proud of her.