In 2017, we hosted more than 1,200 tech enthusiasts at the maiden edition of Techpoint Inspired. This year, we are taking it to a whole new level; Techpoint Inspired will convene industry leaders, futurists, innovators and tech enthusiasts to explore the tech trends that will shape Nigeria's future.
We have an interesting lineup of speakers at this year's event and they will be discussing pragmatic issues and solutions to the future of technology in Nigeria.
Richard Ikiebe, PhD
Richard Ikiebe is a faculty member, School of Media and Communication, Pan-Atlantic University, Lagos, Nigeria, where he is Director of the Centre for Leadership in Journalism (CLeJ). A former Special Policy Advisor to Nigeria's presidency, Ikiebe is Chairman of the Board of BusinessDay Newspaper and Techpoint.ng.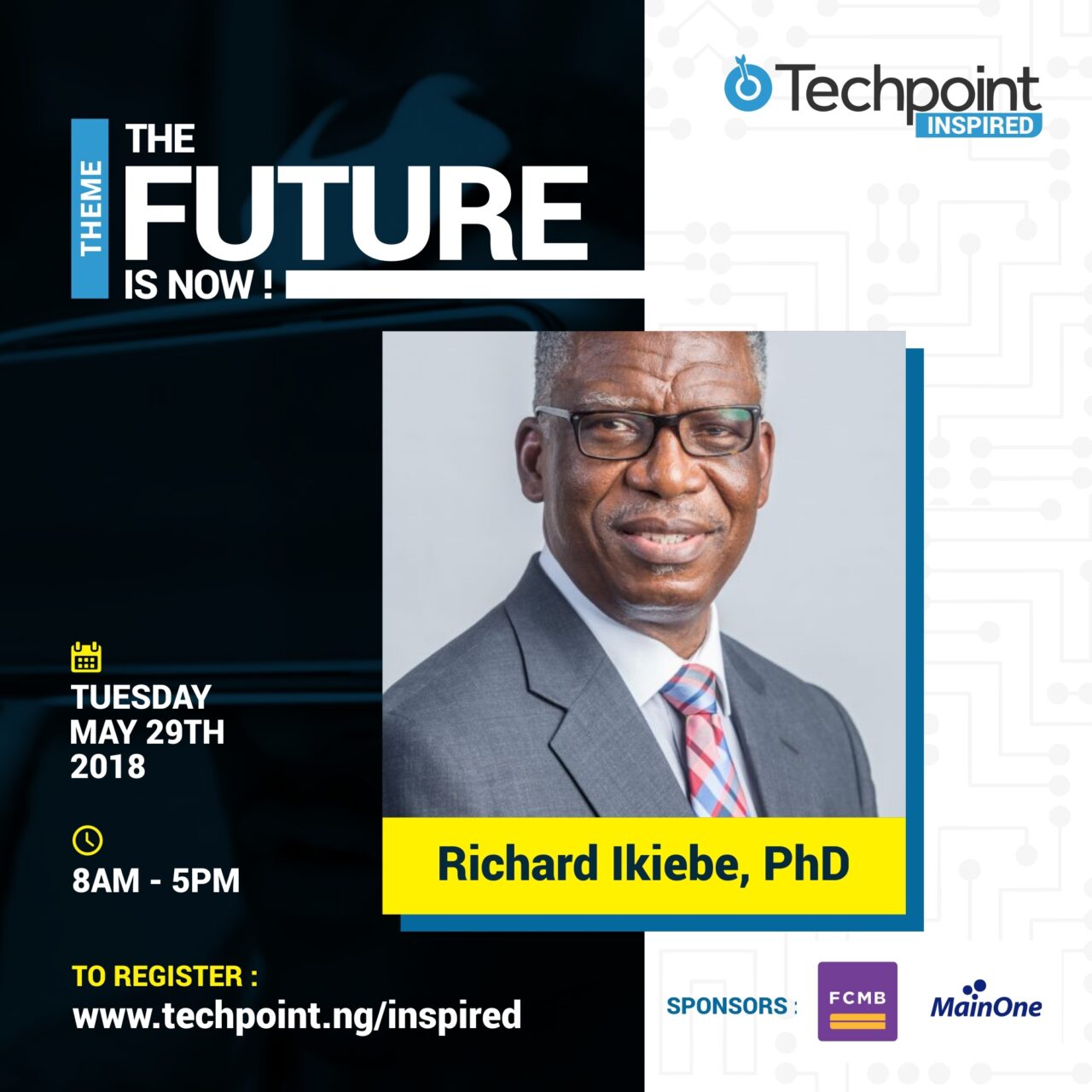 He is currently also a visiting research scholar at the University of Westminster, London, where he is researching the role of media narratives in national integration, elite media, and state capture.
Rolayo Akhigbe
Following the completion of her MBA in the United Kingdom, Rolayo Akhigbe was one of a handful of international candidates selected by Citibank to work in her home country as part of a keenly contested global Graduate Management Program. She currently works as the Divisional Head Transaction Banking, FCMB.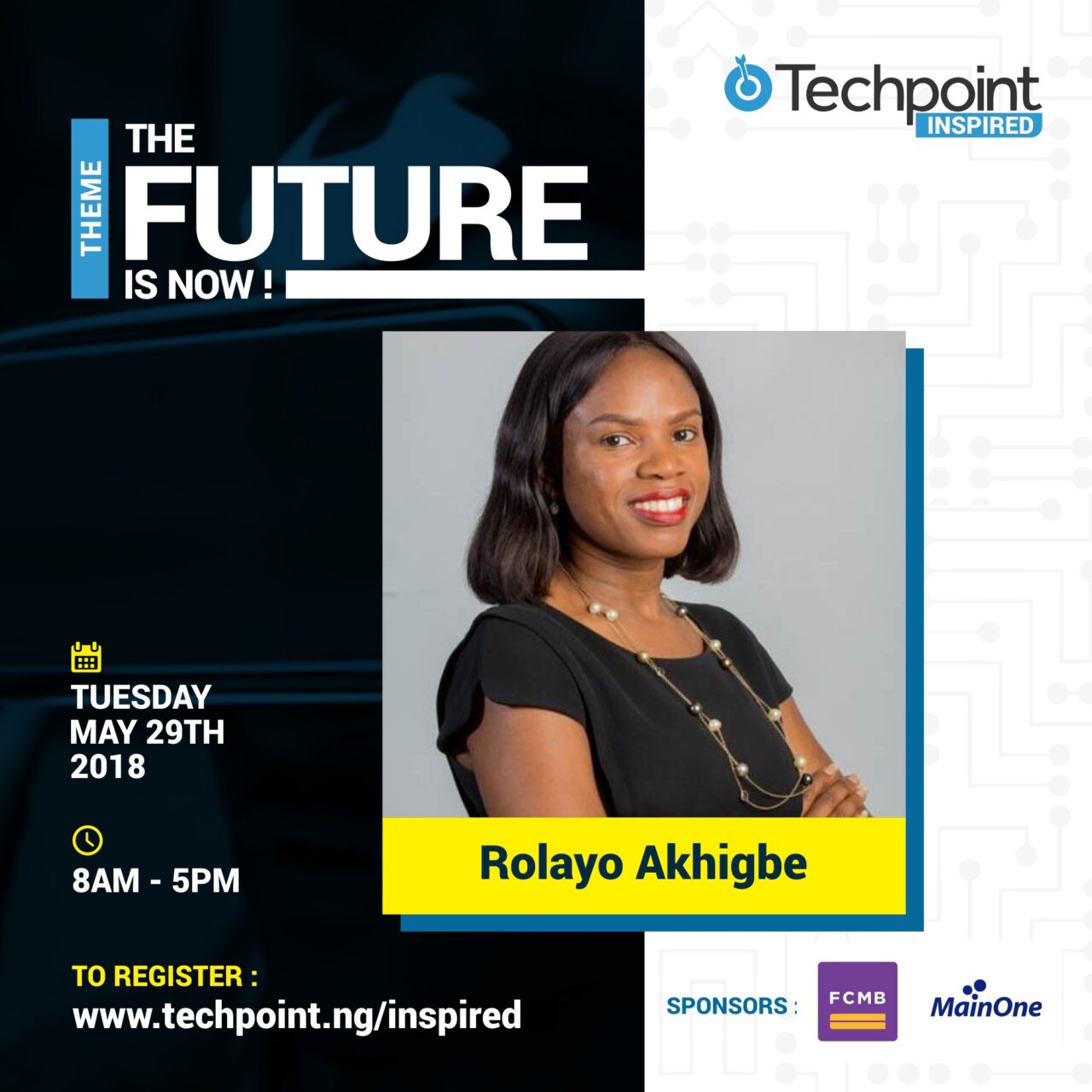 During her, career she has worked in different areas of banking including Corporate Bank, Institutional Banking and Transaction Banking which has given her the opportunity to interface directly with organisations across all industries.
Juliet Ehimuan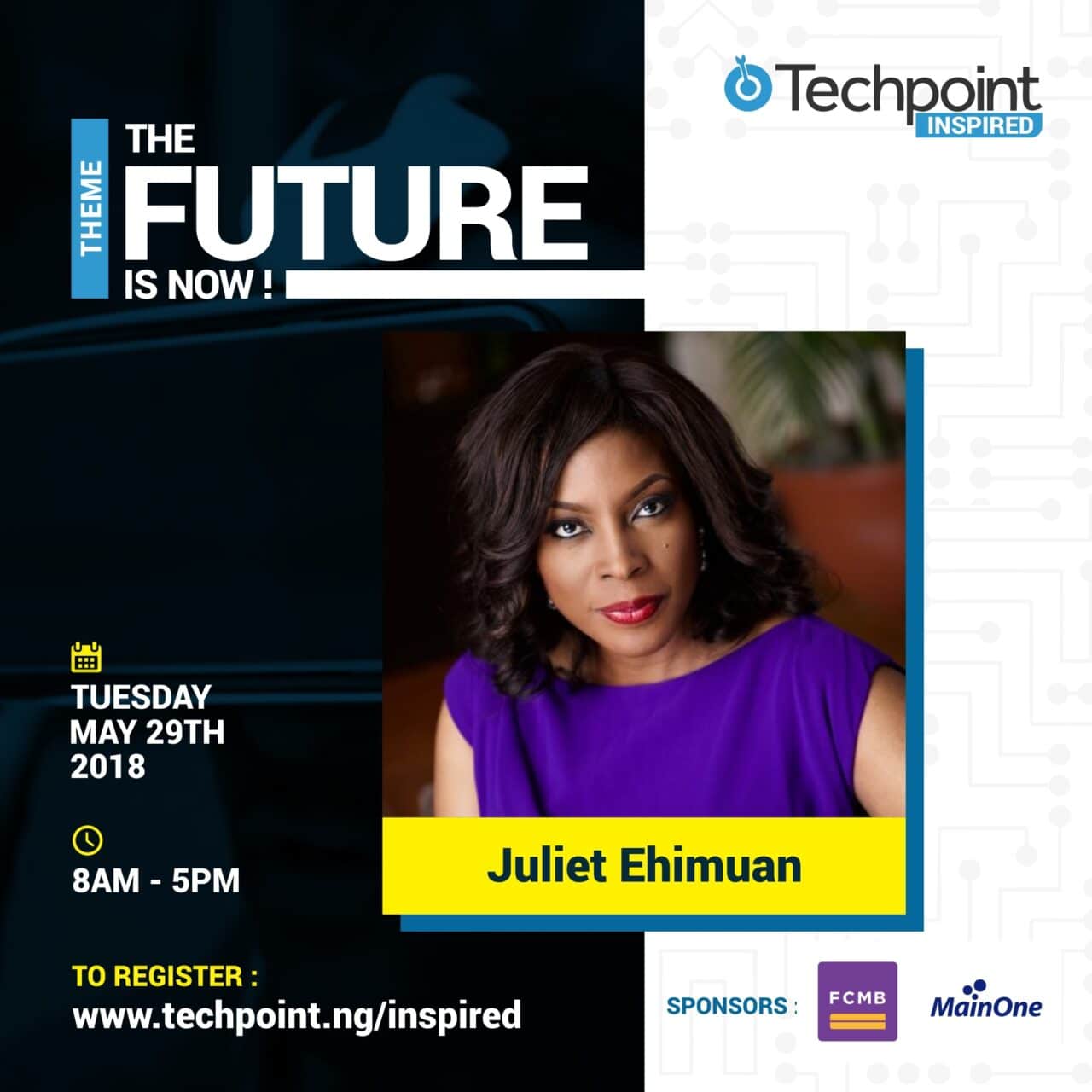 Named by Forbes as one of the top 20 youngest power women in Africa. Juliet is the Country Director of Google, leading Google's strategy and next billion users initiative in Africa.
Under her leadership, the Google team has made a significant impact on local content development, infrastructure deployment, and digital capacity building; receiving an award for most outstanding contribution to local content development from NIMES and the NCC.
Juliet has actively contributed to developing national strategies including Nigeria's broadband plan in 2013, and ICT incubation strategy in 2012. She has over 20 years experience primarily in technology, oil and gas, and new media industries across Europe Middle East and Africa.
Akin Banuso
Akin is the Country Manager, Microsoft Nigeria. His mandate as a change leader is to drive the overall country business performance (people, revenue, and profitability) including the short-term and long-term performance of all customer segments. Prior to his role as country General Manager, Banuso has been in the Information & Communication Technology Industry for over 20 years and joined Microsoft from Dell EMC where he spent the last 12 years.
'Gbenga Sesan
Gbenga Sesan is the Executive Director of Paradigm Initiative. Originally trained as an Electronic & Electrical Engineer at Obafemi Awolowo University, 'Gbenga completed executive education programmes at Lagos Business School, New York Group for Technology Transfer, Oxford University, Harvard University, Stanford University, Santa Clara University and the University of the Pacific.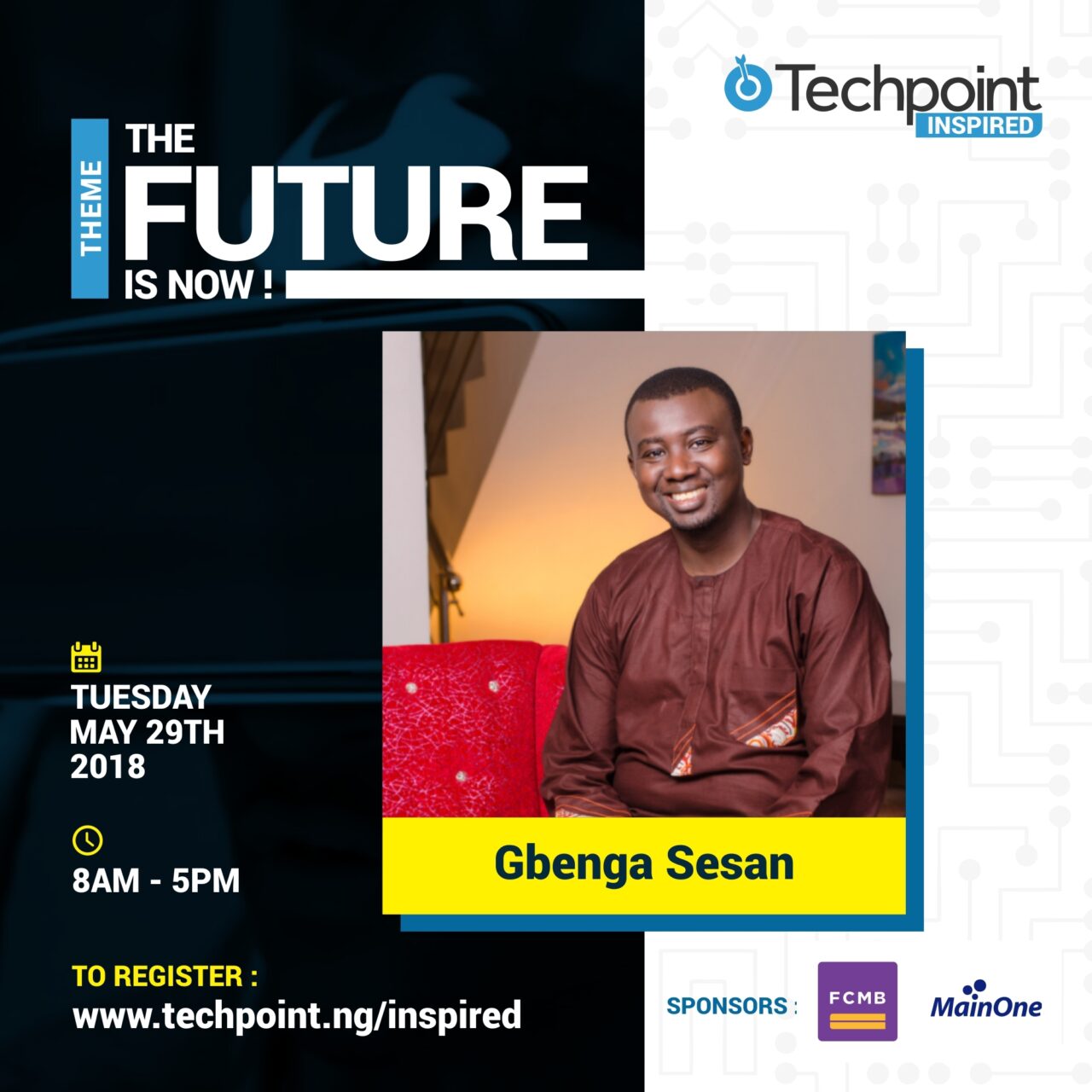 His consulting experience includes assignments for numerous institutions, including Microsoft, Harvard University, and United Nations' agencies, among others, in over 30 countries. 'Gbenga served as a member of the Presidential committees on Harmonisation of Information Technology, Telecommunications and Broadcasting Sectors (2006) and Roadmap for the Achievement of Accelerated Universal Broadband Infrastructure and Services Provision (2013).
Adédèjì Olowe
Adédèjì is passionate about innovations and the limitless possibilities in payments. Over the years, Adédèjì has worked with experts across the banking and financial technology industries in and outside Nigeria to build the next generation of digital payment platforms and solutions that would immensely transform lives.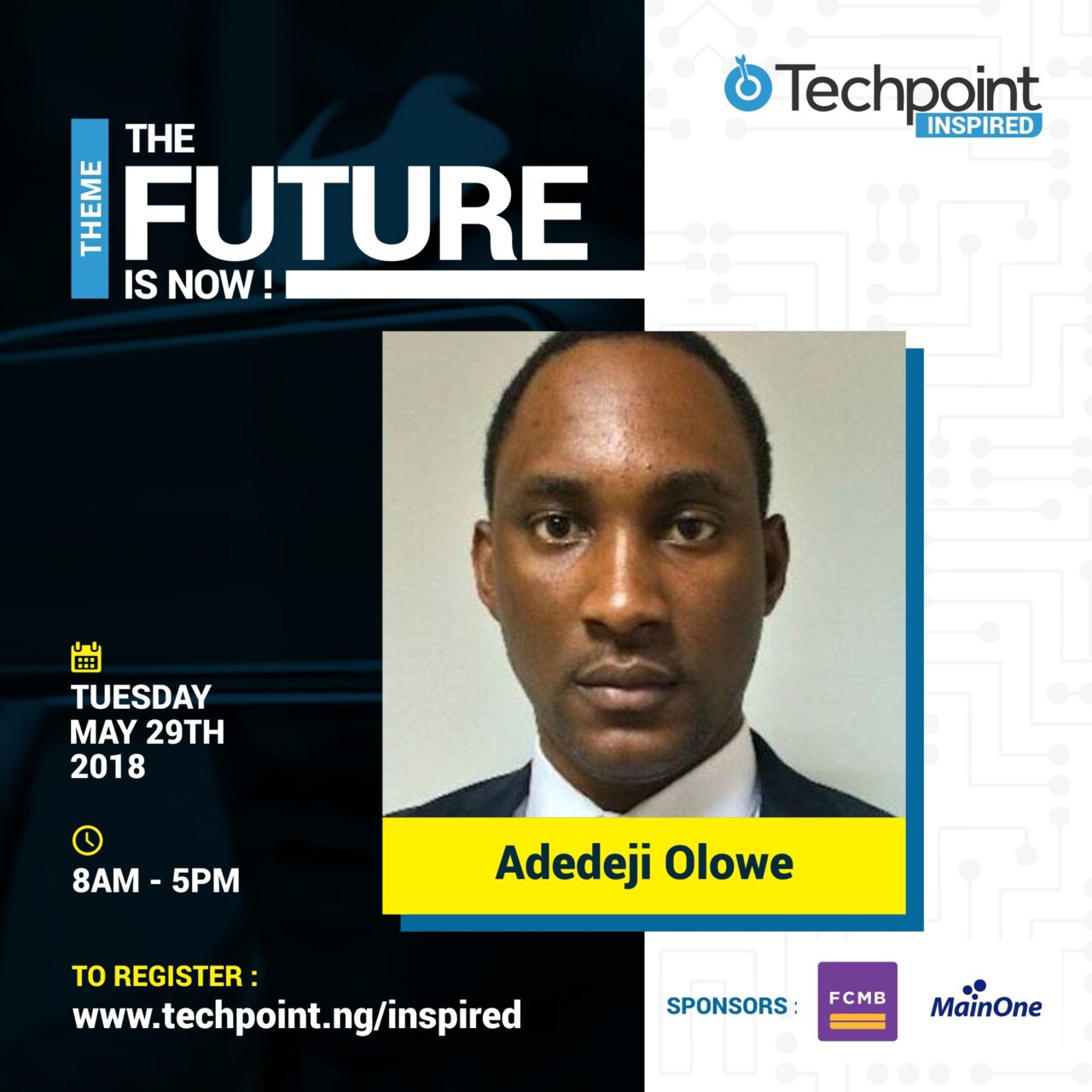 He is the Co-Founder, Open Banking and also has led numerous initiatives that have revamped products, processes and technology for top-notch customer experience and financial performance. His efforts have also contributed to boosting the revenues from transaction, retail and electronic banking of various industry leaders.
Gbenga Adegbiji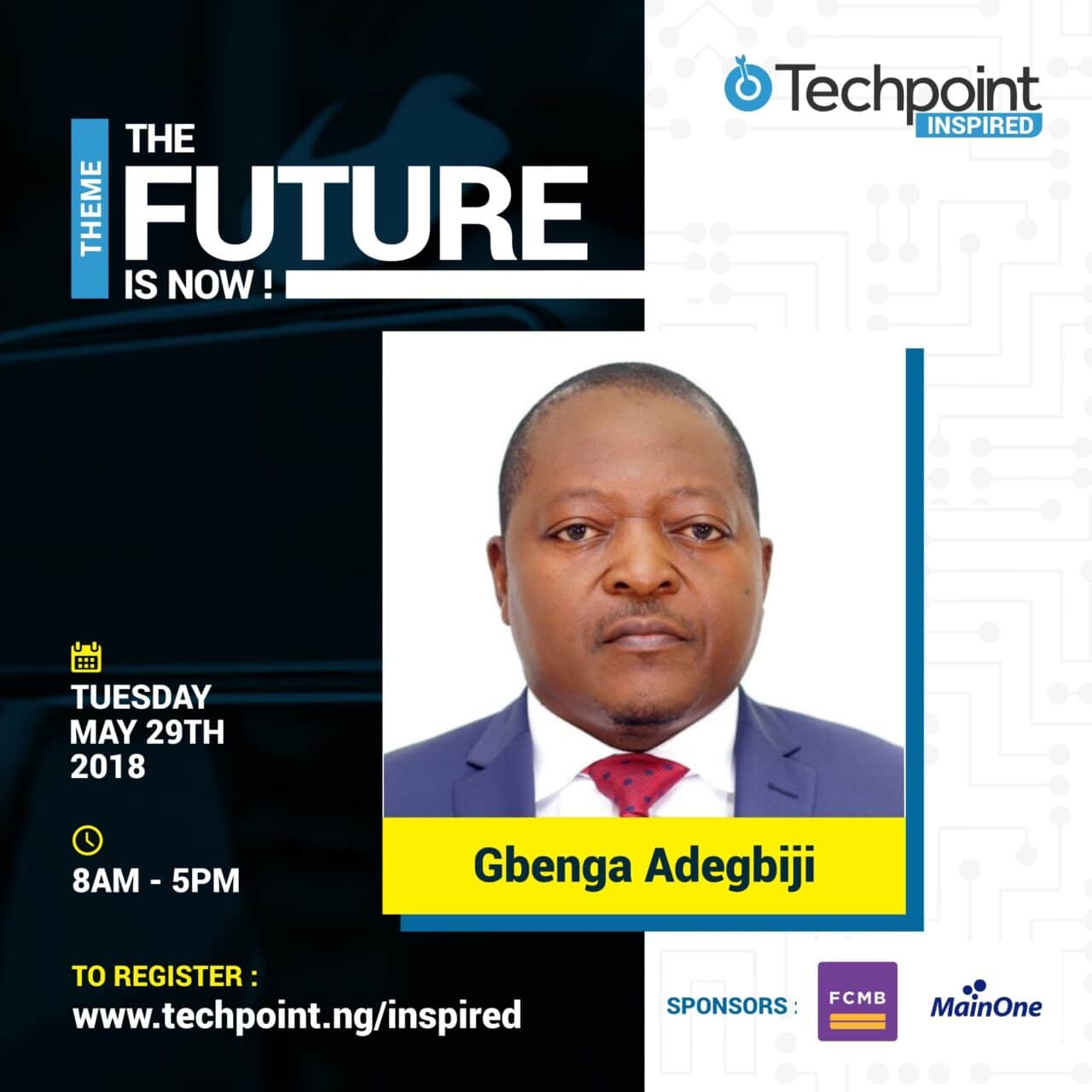 Gbenga Adegbiji is the General Manager of MDXi Data Centre, MainOne's data centre subsidiary. He is a seasoned IT/Telecommunications Infrastructure professional with over 20 years of experience in Data Centre, Telecommunications, IT Infrastructure and Project Management. He holds numerous degrees in Engineering, Management and Business, from the University of Lagos (BSc); the Lagos Business School (GMP) and the Manchester Business School (MBA).
Cynthia Adaeze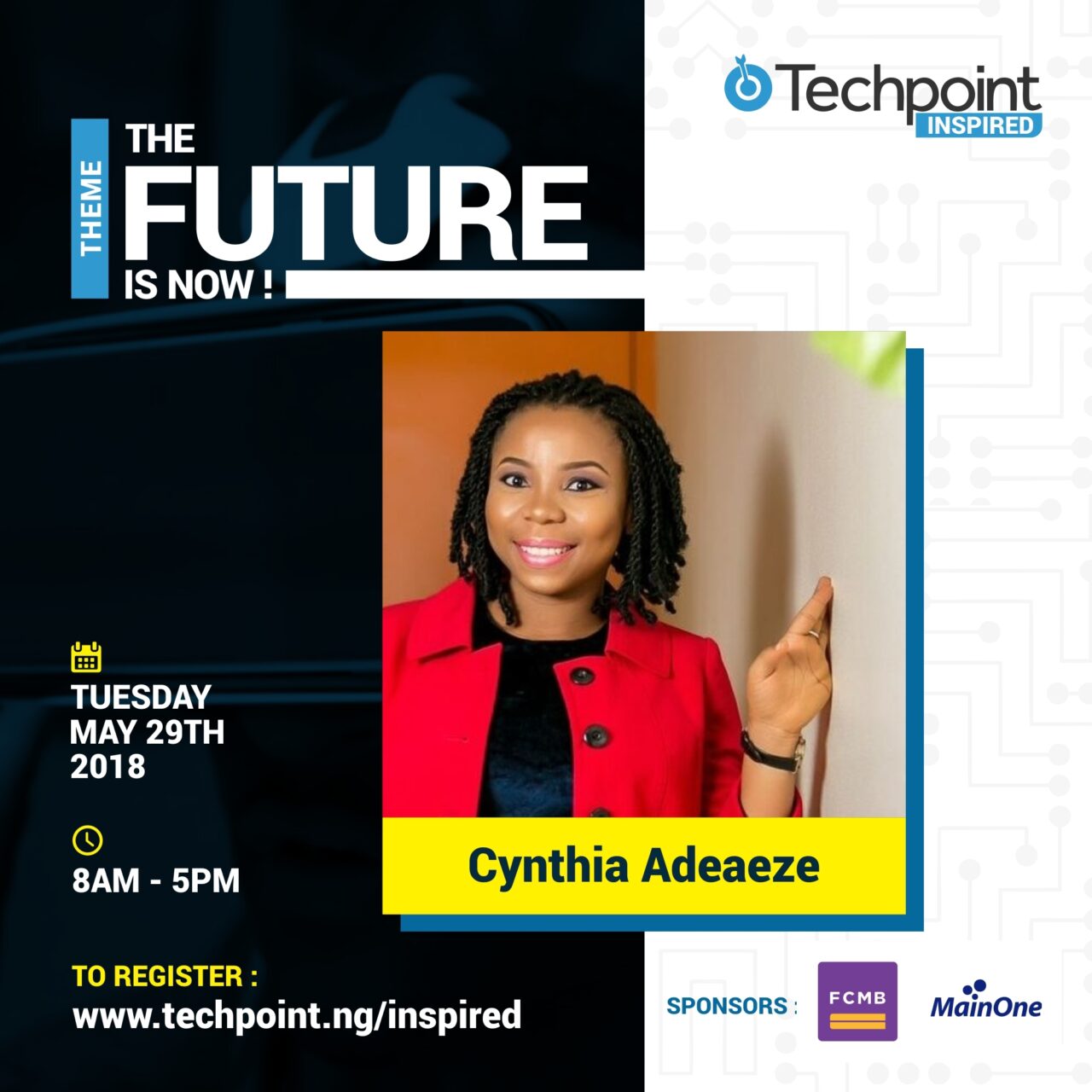 Cynthia Adaeze Chinule is the Director of Maths AfriQue International. She holds a first class degree in Mathematics and also was best graduating from her department in Nnamdi Azikiwe University Awka, 2013. In the summer of 2017, she worked as a Senior staff and grade supervisor at the Math Corps program of the Wayne State University Michigan, USA.
She has been part of various conferences and has received training's with regards the teaching of Mathematics. Cynthia has won various national and international youth awards for her ingenuity; such as the Future Africa Leaders Award, the American-Nigerian Partnership Award (through CYFI fellowship) and was nominated for the Future Africa Prize in Education in 2015. She is currently the Country co-ordinator of the Center of Excellence in Mathematics (CEMATHS).
Olufunbi Falayi
Olufunbi's areas of expertise are enterprise support, startup incubation, acceleration, and investment. He co-founded and managed few technology hubs including Leadspace, Passion Incubator, iDEA Nigeria and Innovating Justice at Hague Institute for Internationalization of Law (HiiL) based in the Netherlands.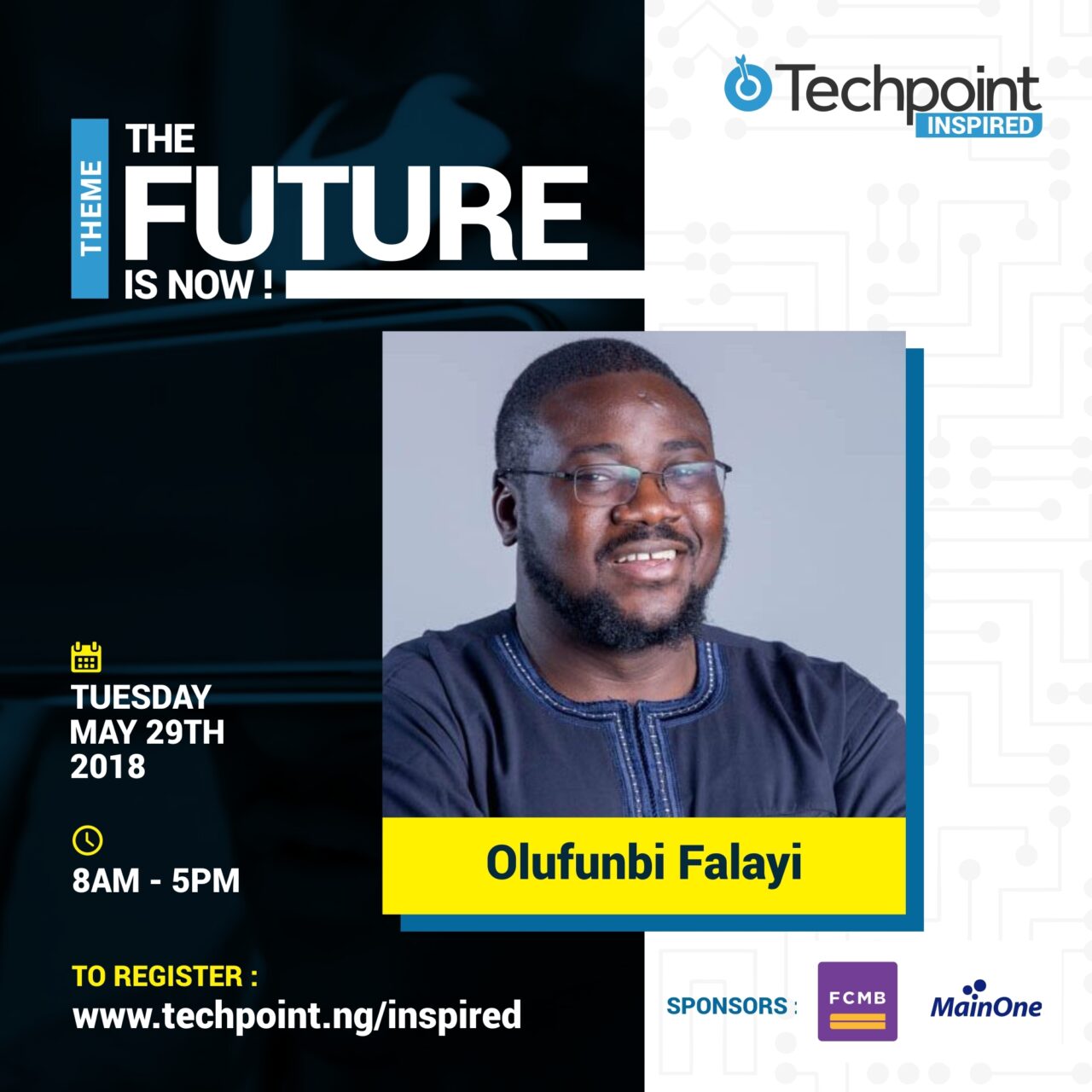 He has helped many startups grow from concept stage to market (post-revenue). He has also led several investment conversations in early stage start-ups operating in emerging markets.
Tunde Adegbola PhD
Tunde Adegbola is a research scientist, consulting engineer and culture activist.  Prior to his present position as the Executive Director of African Languages Technology Initiative (Alt-I), he has contributed to the development of Cellular Automata Transform (CAT) as one of the most advanced compression technologies employed on the global information infrastructure today.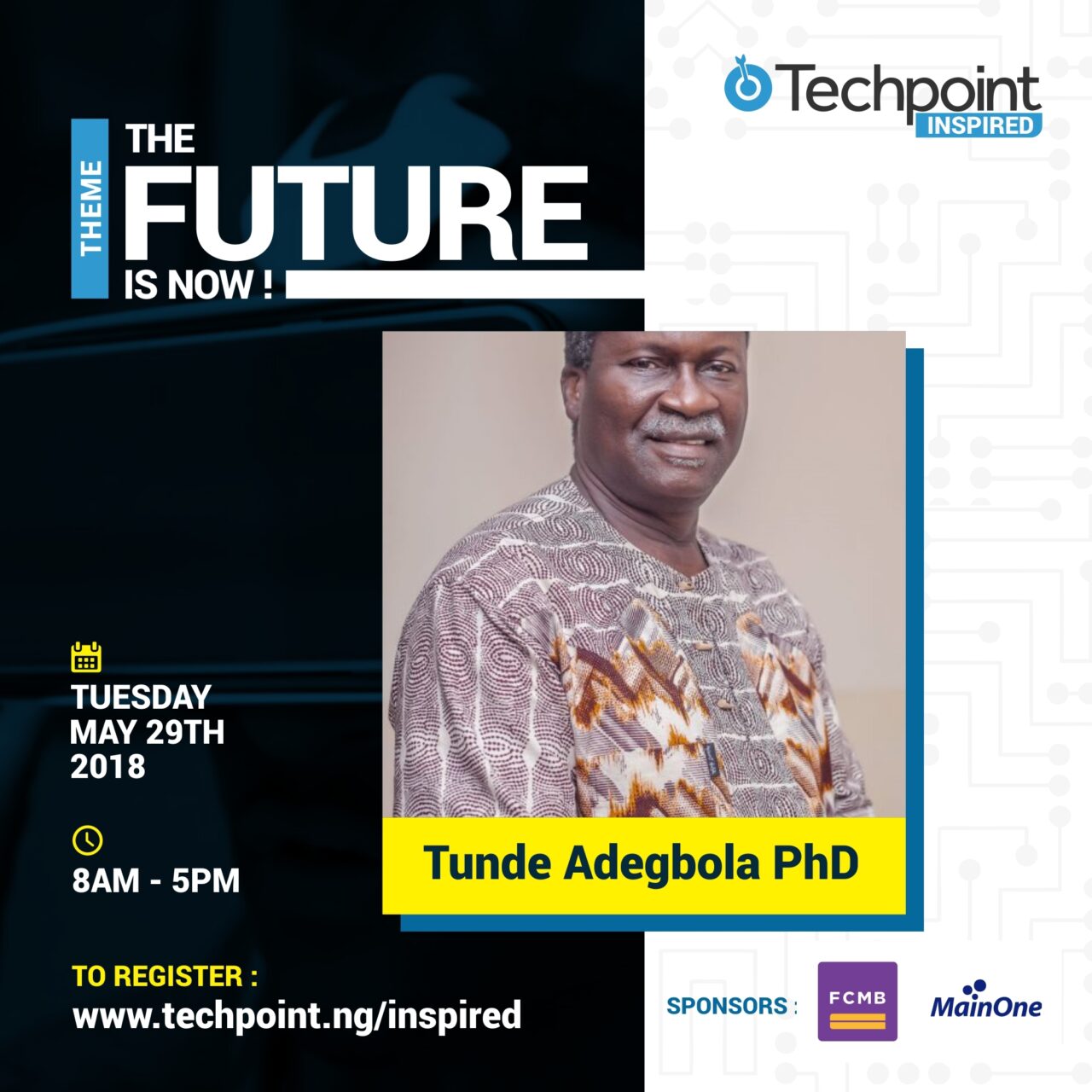 He has also made notable contributions in the design and installation of various audio and video production and post-production facilities as well as radio and TV stations in Nigeria and elsewhere in Africa.
Oluwatobi Oyinlola
Oluwatobi is an embedded systems engineer with years of experience in extensive experience, involvement in embedded internet, working and development of software-driven hardware applications, using leading technology languages.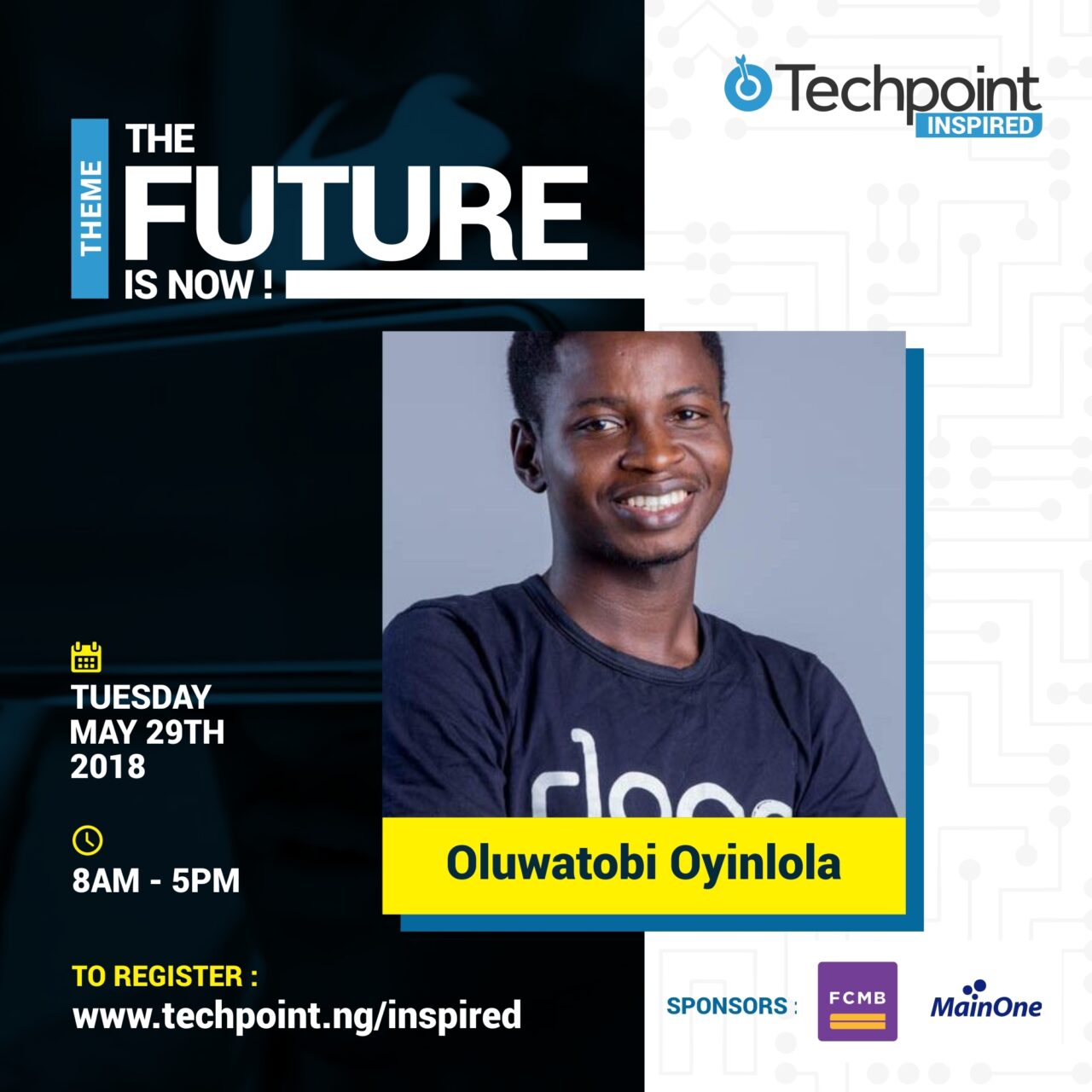 Recently, he has been working in the avionics sector with rLoop Incorporated, a company sharing the dream of realising Hyperloop, Elon Musk's fifth mode of transportation.
Prosper Otemuyiwa
Prosper Otemuyiwa is an avid open source advocate, performance expert, trainer and a Google Developer Expert in web technologies. He is a full stack software engineer who has worked on biometric, health and developer tools.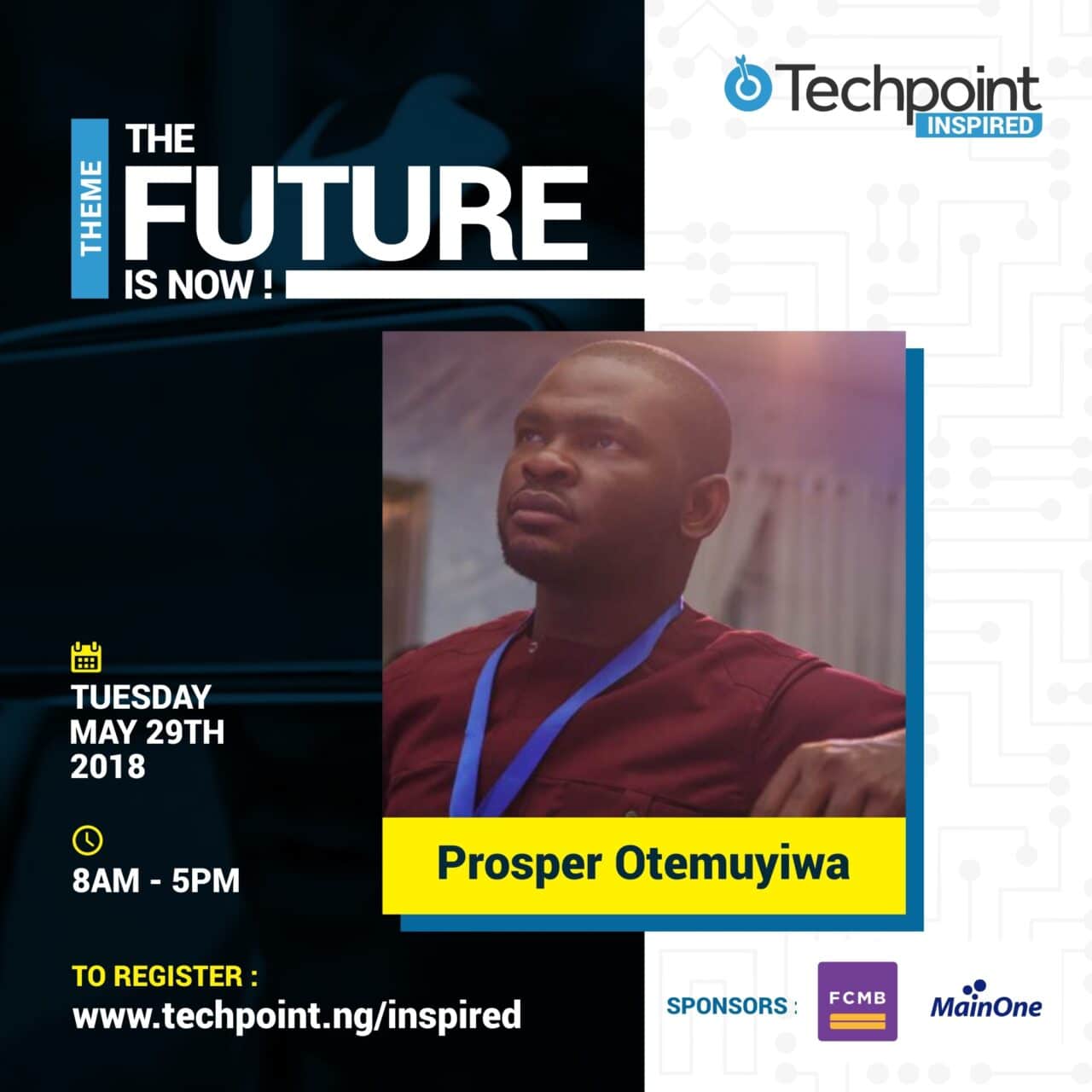 Prosper enjoys working with developers and teams across the globe, improving web application performance and building developer communities across Africa. He is the Director of Evangelism at forLoop Africa.
Seun Onigbinde
Seun Onigbinde is the lead partner at BudgIT – a civic organisation simplifying the budget and helping people track public spending via different platforms.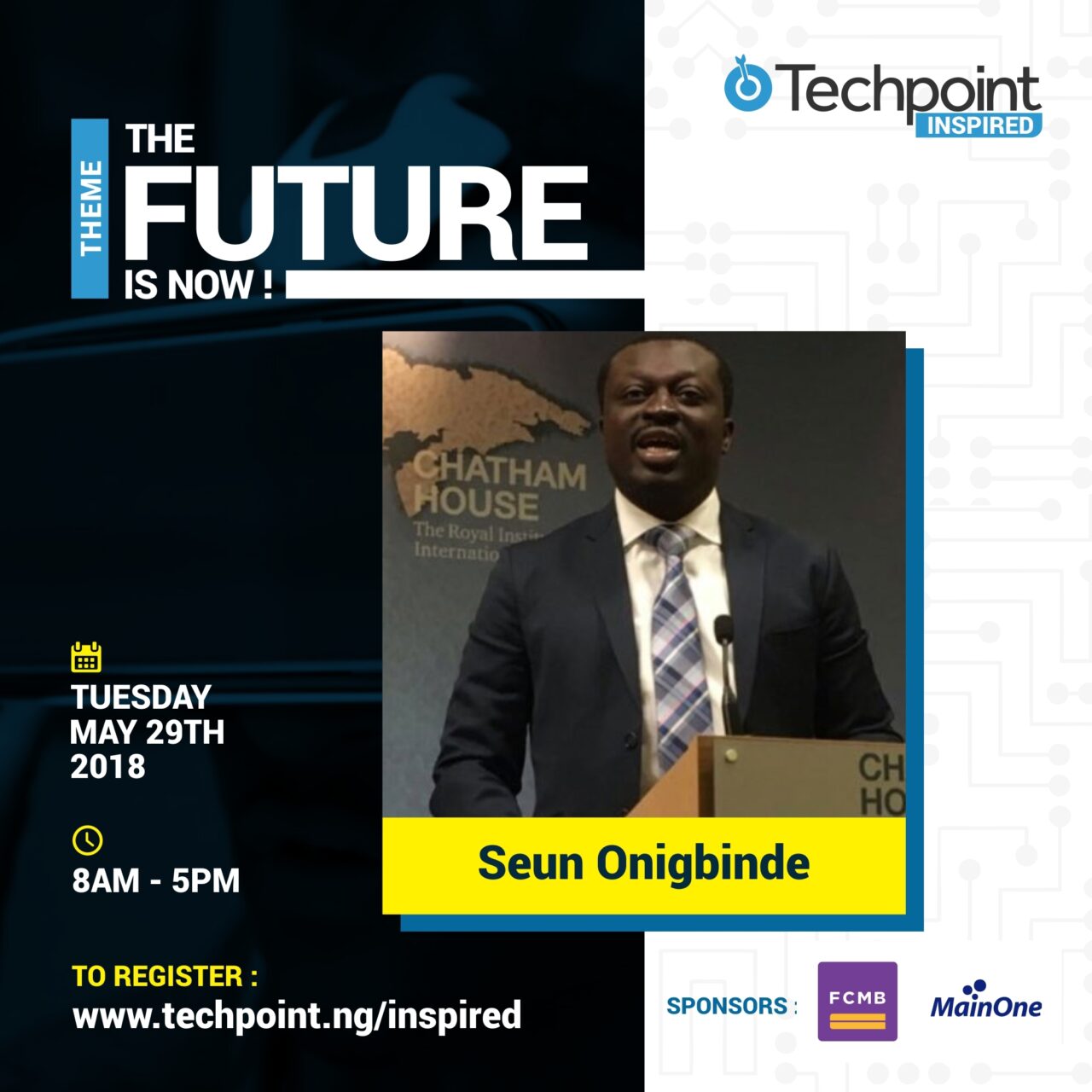 Thanks to BudgIT, the national budget is now broken down into simplistic charts, and track contracts and projects the government is working on can now be tracked easily.