Startups will continue to exist because they're tackling problems that are vaguely defined, or providing solutions that don't seem to make much sense until they've achieved endorsement from the user community.
They tread on the spaces were big corps refuse to look because when you're only one, two or three people with no staff, money or any potential partnerships, you have to do something that isn't mainstream which most times happens to be bizarre and silly at first for anyone to even consider putting a dime into the business. They're the ones that are so uniquely out there, so contrarian, that even informed observers have wildly differing opinions regarding their potential value.
It is possible to create a "good" startup with a "good" idea, but "great" startups are often the result of ideas that would have seemed ridiculous if you had heard them prior to seeing them working. This is true almost by definition - if they had been so obvious, lots of companies would have already been doing them.
This TL:DR version is going to focus on startups set up in the last decade that were seemingly silly but have redefined the way most of us converse with our world even daring to disrupt tech giants like Microsoft, Apple, and Google. To know if a startup qualifies, ask yourself, if you were a venture capitalist pitched one of these ideas, what would your reaction be.
Quora
We'll let people ask questions and then wait for really smart people to drop what they're doing to go do some research on Wikipedia just to answer it here. Quora went on to raise over 161 million dollars in funding.
Jumia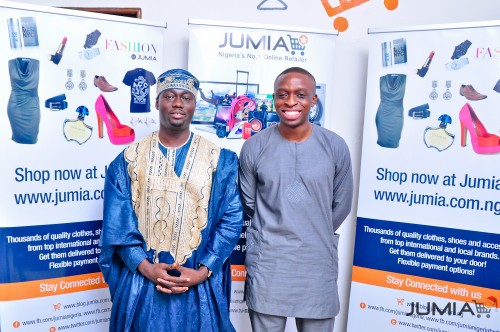 We've fancy Harvard degrees and a can-do attitude. Nigerians need their own Amazon, so let's build one for them and run a very large inventory. Oh! We will offer cash on delivery too to gain their trust even though the conversion metrics are ridiculously low. Jumia has now raised over 200 million dollars in venture capital.
Instagram
We know you love to share your favorite pictures on Facebook but we've got filters! That's right filters! Instagram raised 57.5 million dollars before it was acquired by Facebook for 1 billion dollars
Twitter
We're not quite sure what it's about, but it's like email, SMS and microblogging except you can't use more than 140 characters and the messages are not private. Twitter went on to raise 1.2 billion dollars in funding.
 Snapchat
Why store your favourite pictures on the web or use a photo sharing app just so your friends could see it every time they like when you can share it with them and destroy it 10 seconds after. Snapchat has now raised over 1.2 billion dollars in funding.
Space X
Our main competitor is US backed NASA who were the first to ever put a man on the moon and have an annual budget of 17 billion dollars. We'll do it cheaper, after all, how hard can rocket science be. Space X has raised 1.2 billion dollars in venture capital so far.
 Whatsapp
Well, there's BBM, Facebook chat, Skype and a ton of other chat apps to use with mobile internet. And then of course you have SMS too. But we want anyone with your phone number to be able to view your pictures, read your status and send you a random message. Oh, and you have to pay for it too. Whatsapp raised $58.3 million dollars before Facebook acquired it for 19 billion dollars
AirBnB
We know there are hotel booking sites but frankly, we don't care. We built this site where you will rent out empty rooms in your home to complete strangers, we're hopeful that they're normal, good people like you too. People will think we're crazy but we'll relaunch 3 times and eventually disrupt the expensive hotel chain business. AirBnB have closed 2.3 billion dollars in funding.
Most successful Nigerian tech startups actually don't meet the criteria because they took a tried and tested idea, identified a real market gap and executed well, for instance iROKOtv came in at a time when launching an on-demand online streaming video company for African content was pretty much needed. If iROKOtv had arrived before Netflix & Youtube went viral then it would make the criteria. One thing for sure is that you'll have to have gumption and a bit of crazy to build a startup here.
Regardless, we have got our own slew of seemingly silly startups but dem never blow because, no funding. So if you know someone with this seemingly stupid idea but has the will to achieve it, then maybe it's not as silly as you thought and you should probably invest:D
Is there any startup I might have missed out, mention them in the comments with their TL;DR stories.