The business climate in Nigeria is one of the hardest; setting up and effectively running a business in these climes can test even the most adept entrepreneurs. Sometimes the harshness may be overrated and need a little correction, but it doesn't take away from the fact that businesses in Nigeria have some of the hardest times anywhere in the world.
---
Suggested Read: The actual cost of launching a Startup in Lagos
---
From battling anti progress governmental policies to spending bulk of profit on fueling power generators, the Nigerian entrepreneur faces an uphill task. The recent weakening of the Naira, and resultant foreign exchange crises, has placed a further strain on the already burdensome duty of running a business in Nigeria; everybody is affected.
A recent Twitter poll run by Techpoint is a reflection of the general sentiment among entrepreneurs.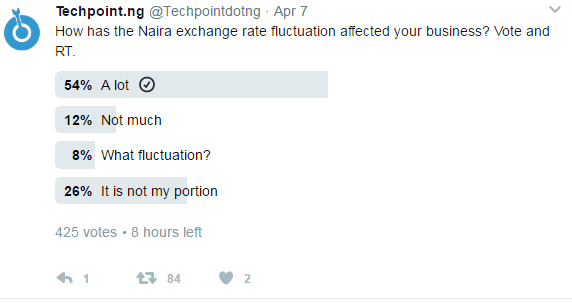 Under normal circumstances, the effect of the Nigerian forex crisis should be contained in certain sectors of the economy. But considering that Nigeria has a largely unfavorable trade balance -- we import more than we export -- the price of these imported materials have an indirect effect goods sold domestically.
A chicken egg increased from ₦30 to as much as ₦50 apiece and the jocular question with a serious tinge is "How has the dollar affected the rate at which fowls lay eggs?"  Yes, it has because most livestock vaccines and feed are still imported in dollars; the forex crisis has impacted everything.
Apart from the livestock rearing business, let us take a long look at businesses from other sectors that are suffering.
Content providers
When Multichoice announced a price hike in their DStv and GOtv subscription plans, a large outcry followed. From a user's perspective it is reasonable to be incensed at the effrontery considering the current economic crunch in Nigeria and resultant reduction in the buying power of the consumer.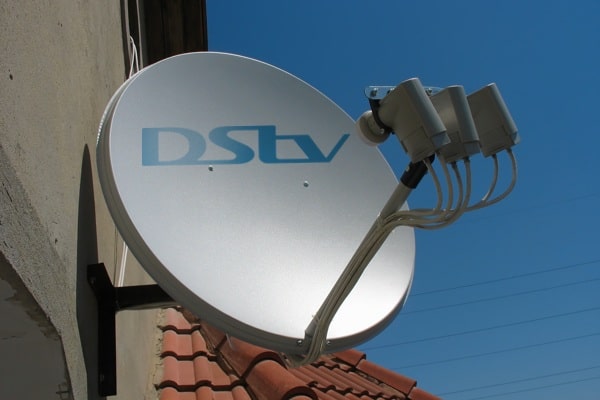 It is okay to be outraged, but content providers like Multichoice and others actually buy high-demand content in dollars; the same import situation back in play. So plainly put, they did not have any choice in the matter -- either increase or lose out totally.
Still on Multichoice but in a totally unrelated matter, in June 2006 when the first edition of the Big Brother Naija was announced, prize money was $100,000. But 11 years and a weakened Naira later, the prize money  for the most recent edition of the Big Brother Naija reality game show is ₦25 million.
---
Suggested Read: Big Brother Naija; shedding light on the agony Nigerian Businesses are facing
---
Technology-based businesses
Tech startups and businesses that operate primarily off the internet are bearing the biggest brunt of the Nigerian forex crisis.
According to the National Information Technology Development Agency(NITDA), Nigeria reportedly spends ₦1 trillion ($3 billion) annually on the importation of foreign software. This is apt considering that we do not have indigenous alternatives to most of these products.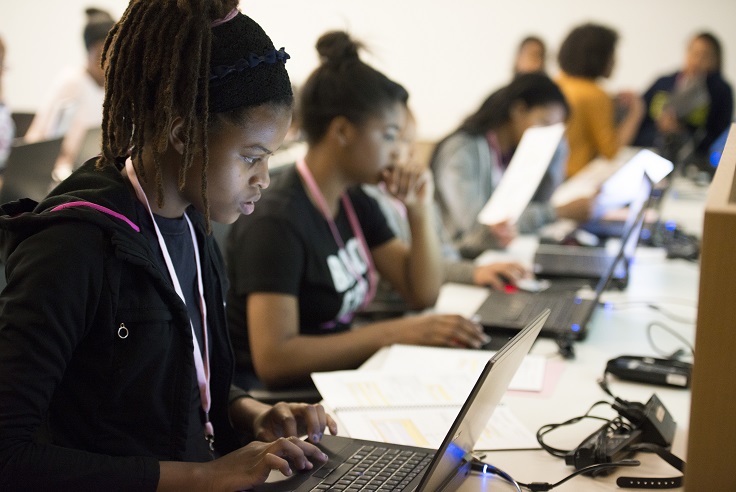 Technology-based businesses that have to buy software solutions and services in dollars have gotten raw deals.   Murtala Abdullahi is the CEO of SmartWeb one of Nigeria's first and few web hosting companies.
He decries the scarcity of dollars and how it impacts business;
We offered clients web hosting services for as low as ₦3,000 with a free complimentary domain name, but as the dollar became even less available, giving free domain names became harder to sustain. With the current forex crisis, clients have to pay more as domain names and web hosting now translates to around ₦8,000
Manufacturing
Innoson Motors is an indigenous vehicle manufacturer that Nigerians take great pride in. With a range of world standard vehicles, Innoson is not just Proudly Nigerian, but prides itself as Africa's first automobile manufacturing.
Last year, the "Made in Nigeria" campaign #BuyNaijaToGrowTheNaira increased their sale by more than a 100%. But even this campaign was not enough to stop them suffering the pangs of the Nigerian forex crisis.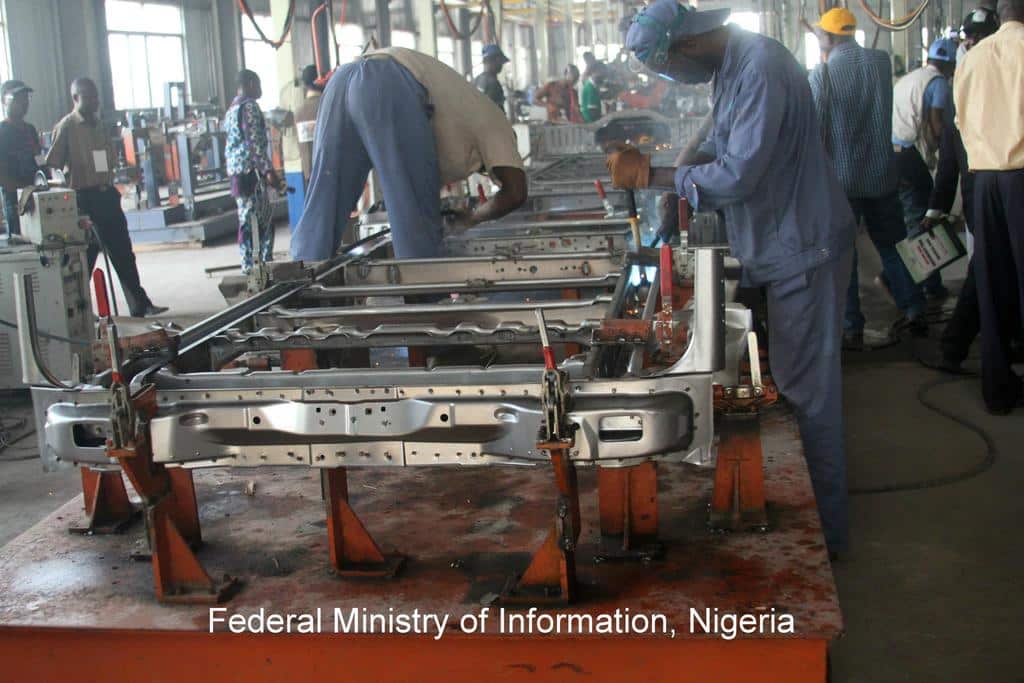 A report that was later strongly refuted by the company claims that they suspended operations in their Nnewi plant. Unless Innoson has a stash of dollars somewhere, the former report is plausible considering that they import a majority of their materials.
Hospitality
In February this year, the Nigerian branch of Kentucky Fried Chicken(KFC) shut down a sizeable portion of their operations in the country.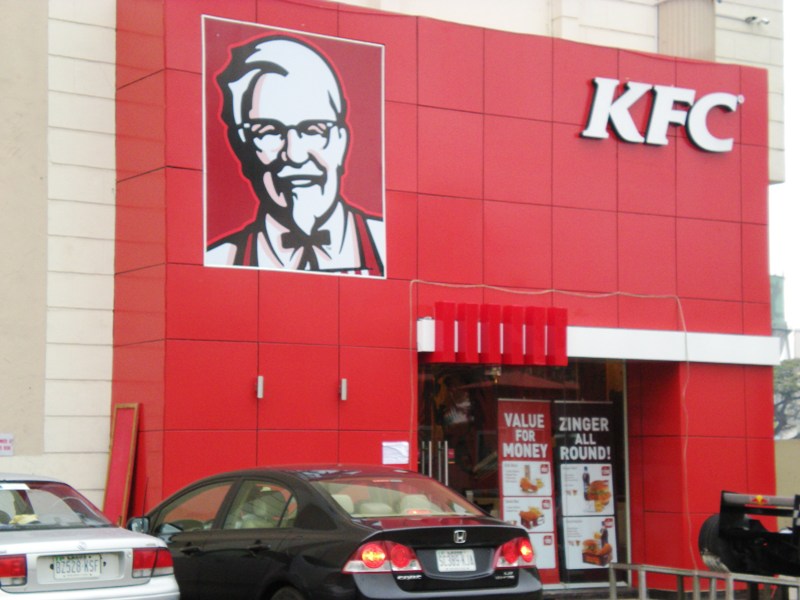 The action was largely blamed on the recession and the reduced buying power of consumers. Potatoes are an integral part of the KFC menu and considering the fact that they import them, a lack of forex probably also had a role to play in their closure.
Transportation
Aero Contractors and First Nation Airlines suspended operations this year due to a general lack of operational forex (and the economic squeeze of course).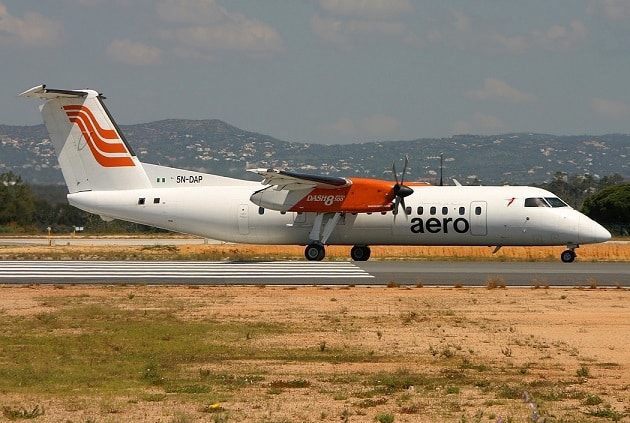 This closure reduces the registered airlines in Nigeria from 14 to 12.
The struggle to stay afloat
On one hand, businesses that are local alternatives to foreign services have enjoyed a robust patronage from dollar starved customers.
But the proceeds and profits from this increased patronage go back into the increased operational cost of running their respective businesses.
On how he gets any forex at all, Murtala Abdullah CEO of SmartWeb named the usual suspect; black market.
The black market is the most reliable source for foreign exchange these days, but its volatility is worrying
This mercurial nature of foreign exchange is the biggest problem. Considering that the price can go up at anytime, businesses now factor this fluidity into the cost of goods and services, invariably, the consumer suffers. The ones that do not consider the volatile cost of forex when fixing prices of goods and services end up getting burnt.
Even those that are not directly involved with forex still feel the burn.
Chris (not real name) is a second-hand electronics dealer in the Alimosho area of Lagos State Nigeria. He buys merchandise from importers who sell to dealers like him on wholesale.
Last time I went to the warehouse, the prices of [electronic] goods had gone up by more than 50% and they said it was because of dollar problem
Because of this increase, Chris has had to hike the price of his goods and now he is stuck.
My customers are not buying and I cannot go back to buy new goods. Itis frustrating
Among some of the many reasons that led to the scarcity of foreign exchange (dollars), the most prominent was to curb import and increase demand for locally made goods. If and when import is curbed, export should also be increased to a large extent to balance out the existing trade deficit. But this is not the case as even exporters are getting the short end of this stick.
More businesses are going to suffer if the forex fluctuation continues.