Barely 24hrs after his exit from Nigeria to Kenya, Mark Zuckerberg is back to Nigeria. Although he shared a disappointing news yesterday, his prescence in Abuja for the Aso Villa Demo Day shows how optimistic he is about the country. The SpaceX rocket carrying Facebook's first ever satellite worth $200 million crashed yesterday. The satellite was an initiative by Facebook to provide internet coverage to Africa. Zuckerberg shared the news of the failed launch on his Facebook page, while he was in Kenya.
Following these developments, Mark Zuckerberg returns to Nigeria with an optimistic spirit about providing connectivity to Africans. Mark earlier today was sighted at the Aso Villa Demo Day in Abuja. Although it appeared that he shunned the Nigerian government while he dined with Kenya's, his presence puts an end to that speculation.
His first visit to Nigeria which began on Tuesday during his visit to the Co-creation Hub and Andela continued on Wednesday at the Town hall meeting where Mark shared his journey as an entrepreneur to developers and entrepreneurs.
The 30 startups that were initially selected to pitch at Aso Villa Demo Day may have the opportunity to meet with Mark Zuckerberg at the event.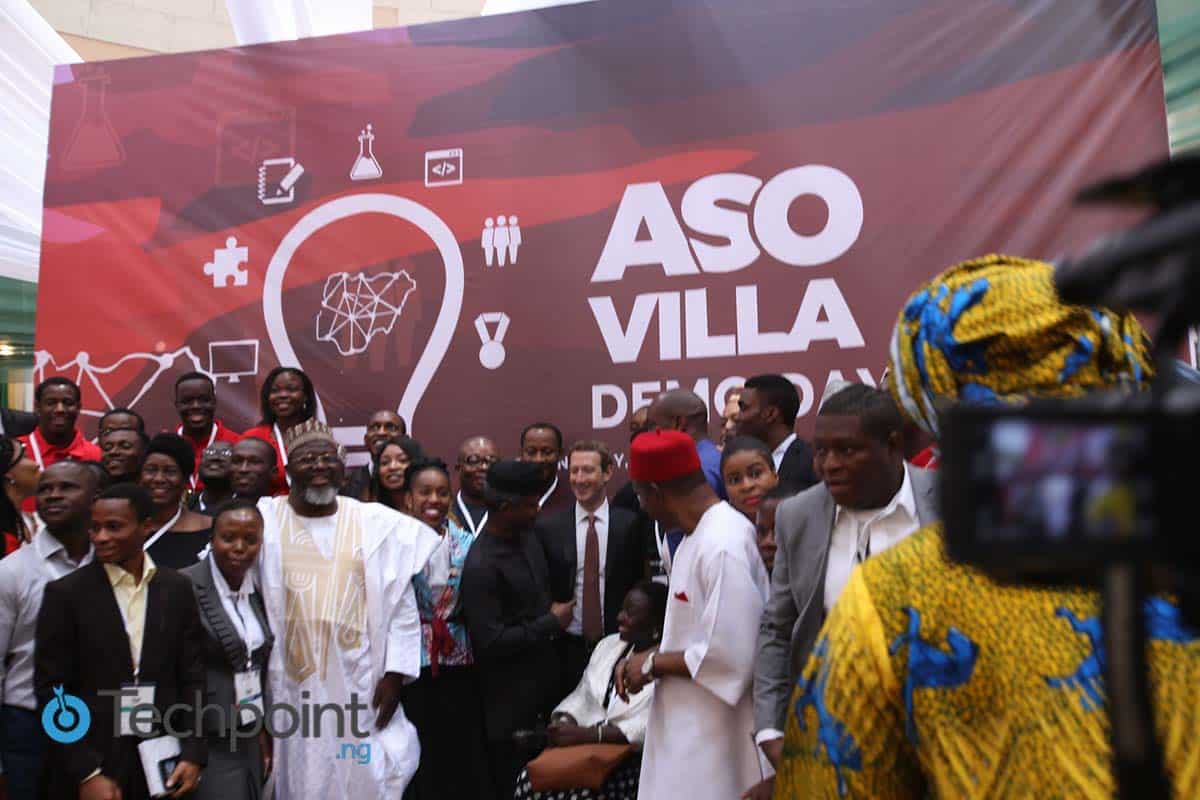 You can find our exclusive photos from Aso Villa Demo Day 2016 here.