Airtel recently unveiled a new 'UnlimiNET' tariff that bundles Voice, SMS and Data for subscribers in convenient Daily, Weekly and Monthly plans.
There are 4 variants of the plan:
N200 daily gives you 10MB, 3 minutes voice and 3 SMS;
N600 weekly gives you 60MB, 60 minutes and 25 SMS;
N3000 monthly gives you 1GB, 180 minutes, 100 SMS  and
N5000 monthly gives you 3GB, 300 minutes and 100 SMS.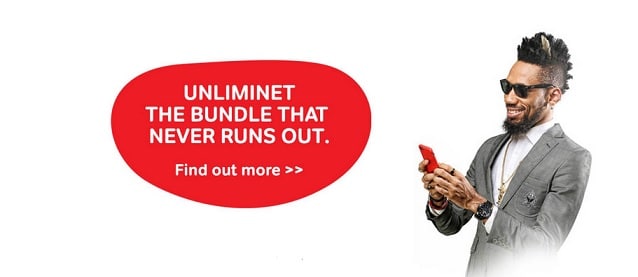 On top of all these, you also get supposedly unlimited, zero-rated access to WhatsApp, Facebook, Twitter and BBM when you subscribe to any of the above plans.
On the surface, it seems like plenty value for money but there are a few caveats.
While the bundled voice minutes can be used to call any network, they are actually split between night (11 pm to 6 am) and day.
Only a certain percentage of the bundled SMS can be used off-net, i.e to other networks.
You cannot gift any of you data, SMS or voice minutes to other subscribers.
Once you can bring yourself to get over that, you'd be glad to know that you can subscribe to multiple plans simultaneously and the validity piles up. The Airtel UnlimiNET plan works on any internet-enabled device. You can dial *489# from an Airtel SIM to try it out.
So far, we have tried out the N200 day plan. It appears to be exempt from the voice and SMS allocation limitations. We got 10MB regular data, 5BM for WhatsApp, Facebook, Twitter and BBM, N240 for voice (charged at N40 per second) and 10 SMS -- no night/day, on-net/off-net segmentations it appears.
Please share you experience with any of the other plans in the comments section below.
Photo Credit: k n u l p via Compfight cc