Deliveryng is a Lagos-based retail and commercial logistic platform. The startup was founded by Charles Efe, Adetoun George, and Francis Efe.  Seeing the growing need for movement of goods, parcels and documents in Lagos and its environs -- within the shortest possible time -- the team kicked off operations on March 15, 2017.
The need to deliver goods and packages from one location to another with least stress, risk and hassle-free gave birth to Deliveryng. Our platform is designed to remove frictions and limitations from the booking, monitoring and cancellation experiences.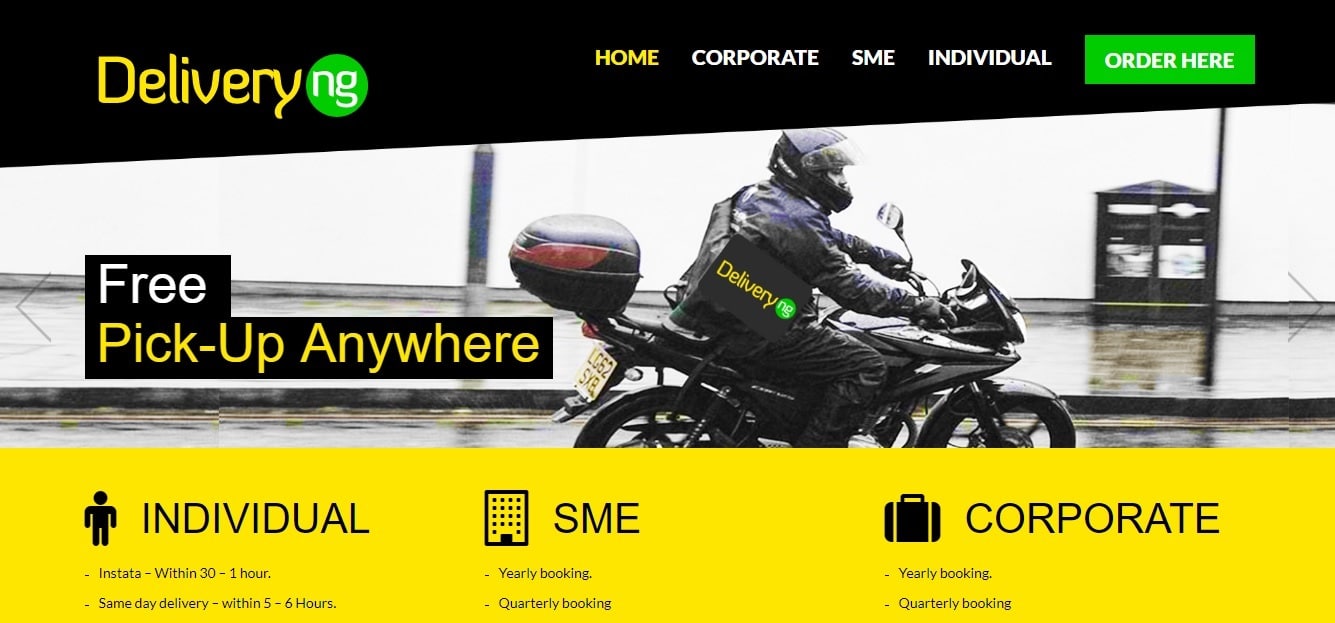 Deliveryng boasts of offering cheap, yet quality services. This was expressed by Charles when he said: "Nobody beats us on price, not in Nigeria. When you get a better offer somewhere, inform us and we will beat the price with joy."
Convenience, urgency, insurance, provision of weekly reporting and reconciliation with clients having high volume transactions, amidst others, are what the team list as their competitive edge over players like DHL, Alabaru.com, FedEx and others.
To further deliver on their value proposition, Deliveryng adopts two payment options. As a result, clients can either pay on delivery (PoD)  or online through POS. Their target market includes individuals, SMEs and corporate organisations.
If you wish to patronise this service, visit the website immediately.
---
Discover new startups every weekday by noon (WAT) | Pitch your startup here.
---
Techpoint is conducting a survey of tech worker salary satisfaction in Nigeria. Please take just three minutes to fill this anonymous form. Thank you.