You will definitely agree with me that there are more resources available now for students preparing for major examinations, like WAEC or JAMB, than there were over 5 years ago.
Over the week, I had the opportunity of chatting with Samson Abioye, CEO and Co-Founder of one of the winners of Airtel's Catapult-A-Startup initiative and a player in Nigeria's eLearning sector, Pass.NG. Samson talked about the solution and challenges, as well as the future of the growing company, one of which is closing in on generating $100k in revenue per month by the end of 2015.
The Problem
When I was writing my WAEC back then, the only thing available for me to prepare myself was a Past Questions pack. Very voluminous I tell you. The volume in itself could be quite discouraging. Now, back to the reasons behind Pass.NG.
Every year, JAMB records 70% failure among students
WAEC also records students' failure
Same for Post-UME
Pass.ng Angle
"PassNG is birthed out of the desire to solve an indigenous problem by leveraging technology."
The platform was developed out of the need to build an examination testing and learning environment for students that are preparing towards major examinations.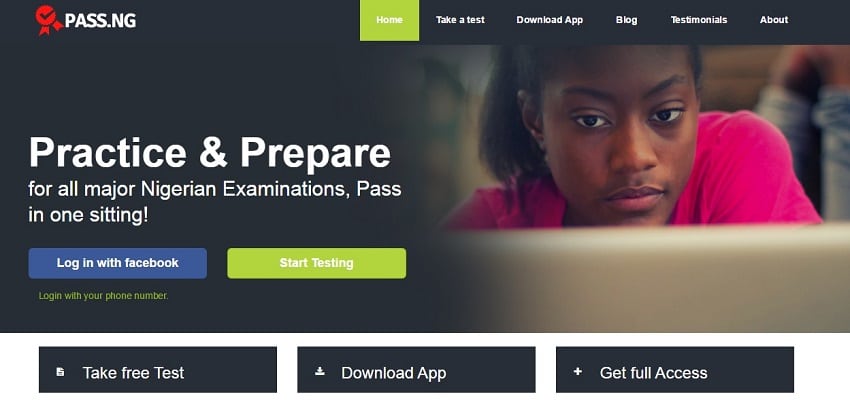 Pass.NG helps students towards their examinations by assessing them through a series of mock tests while also proffering solutions to the questions. Students also get to track their progress as they prepare for the examination on the platform.
Another interesting part is you can compare your scores with peers. I see this as a motivation as you would want to perform better than everyone else. Above that there's analytic solutions of questions by experts in various fields, as the startup boast of a network of tutors who provide the coaching and explanatory feature of the service.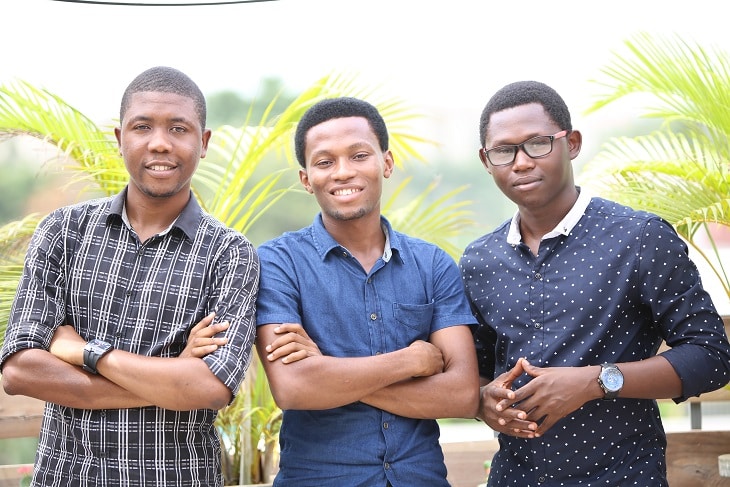 Currently serving students writing WAEC, JAMB and Post-UME, PassNG over the next few years is looking forward to having most examinations on board, especially professional examinations. But the platform at the moment has her focus on getting things right.
"We want to improve the success rate of students taking school leaving examinations."
Talk of a possible synergy with other telecom operators in Nigeria, the platform would have more operators on board, but not until after the agreed time between the startup  and Airtel Nigeria. Partnering more operators, Samson said, would ensure that more students prepare for their examinations with PassNG.
Participation at Catapult-A-Startup
Participating at the Catapult-A-Startup initiative for the startup came with tremendous impact like scaling really fast, leveraging Airtel's visibility to serve more students, as well as also addressing the challenge of payment system that's being in use by PassNG at the initial stage.
Rather than heading to a banking hall to make a payment of five hundred naira (N500) or less, users can now simply pay from the comfort of their phone, using their airtime.
Pass.NG, which is currently available on the Play Store and web,  conducted a survey last year in which about 60% of students who used the platform affirmed to have scored 200 and above in their JAMB examination.
Despite being a paid service, PassNG still provides freemium services, albeit with limited questions.
Comparative Advantage
"Pass.ng simulates exam conditions and tends to give questions that are as real as exam questions."
Analytical solutions to questions.
Ease of use and cost effectiveness of using Pass.NG.
Zero-rated on Airtel network – users get to access PassNG on mobile free of charge
Figures
About 70,000 pass questions and their answers on JAMB, WAEC and Post JAMB
1 million tests taken
Over 100k users and counting
Over 200K daily site traffic
12 staff members
$100k monthly revenue projection by year ending
Challenge
"Creating an eLearning platform at first is very tasking."
Working with different people to achieve a high level of quality
Social acceptance especially among the older folks
Talking about acceptability, CEO of the company is of the fact that the acceptance level of the society is affecting the startup's growth and success. And in another survey by the startup prior to launching, some parents don't believe their kids could study on PC.
According to Samson, some students expressed their fear that their parents won't believe that they are studying for their exams using any electronic means. Same as I can't just imagine what my teacher back in secondary school would say if he found me with a mobile in the name of preparing for examinations.
The Future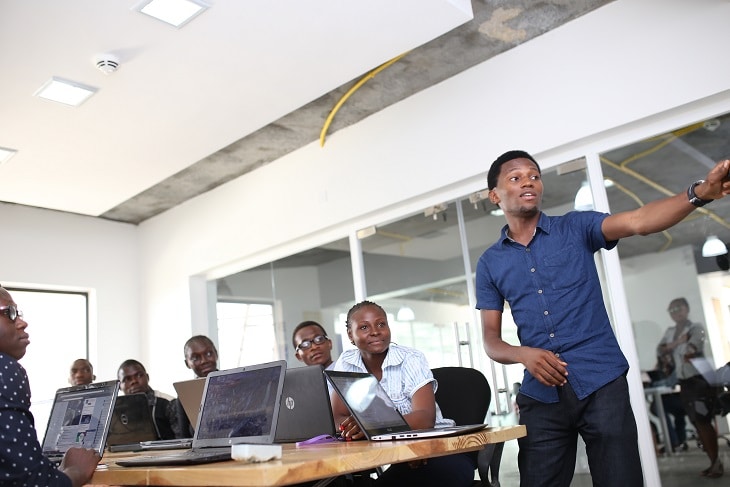 The future for Pass.ng is to become an open platform where corporate organizations and industries could use to conduct assessment. In the pipeline includes adding more examinations, especially professional examination, top of which are NECO and GMAT, and job testing.
Every business wants a growing user base and PassNG is not left out, as the young company hasgot eyes of having more users on board which will surely amount to revenue growth.