We now live in the grand age of apps. They have become a necessary and important part of our lives. In 2016 alone, analysts claimed that 90 billion apps were downloaded across the iOS and Google Play worldwide. This was at least 15 percent higher than 2015 record. Due to the increase in downloads and time spent in these apps, there is a corresponding increase in the revenue paid to developers.
Admittedly, apps have gone a long way in making our existence in this complex world a lot easier, we can get directions to places where we have never been, cook new dishes, learn a new language and try out new hairstyles. There are apps that claim to solve life-threatening natural disasters and economic problems as well.  These are all great, however, considering that more than half of the world's population are offline, perhaps, we need to figure out offline solutions that will reach the 4 billion people (who are mostly in developing/underdeveloped countries) that are not connected to the internet.
According to a WEF/Facebook report, there are four main barriers which hinder internet access in developing/underdeveloped countries. They are availability, affordability, relevance and readiness. Unless these problems are constructively solved, internet access may still be a luxury for years to come.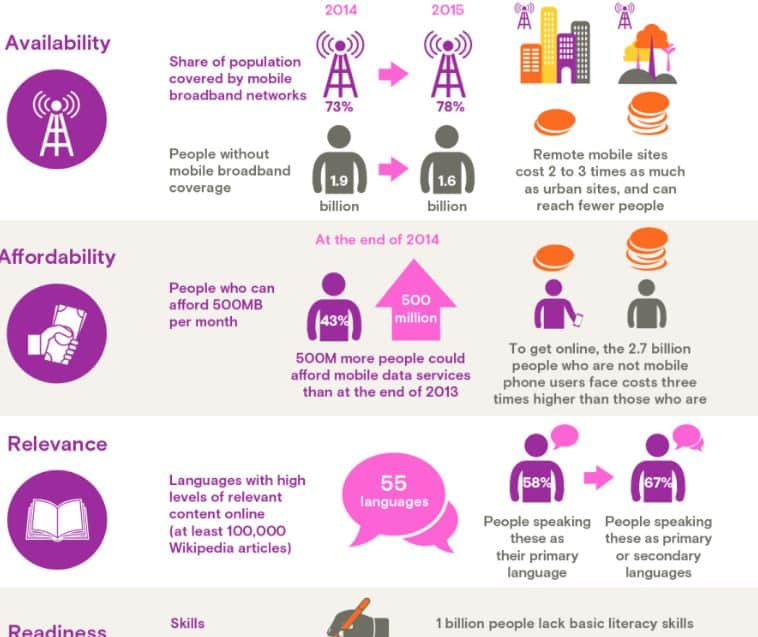 In Nigeria, affordable internet access is a lofty goal as nothing concrete has been done so far to tackle this problem. According to this report, 75 percent of Nigerian population don't even know what the internet means. We still have a long way to go. However, it seems that Nigerian developers and modern day social entrepreneurs have become so fixated on app-styled solutions and have neglected the fact that a good number of their countrymen are not connected to the internet.
Recently, CNN profiled Oscar Ekponimo, a software developer who is passionate about reducing food waste and alleviating hunger. He created a web app called Chowberry, which connects supermarkets to NGO and low-income earners where they can buy selected items that are about to expire at a discounted rate. The award-winning Chowberry app has just completed the pilot stage involving 20 retailers in Lagos and Abuja and successfully fed 150 orphans.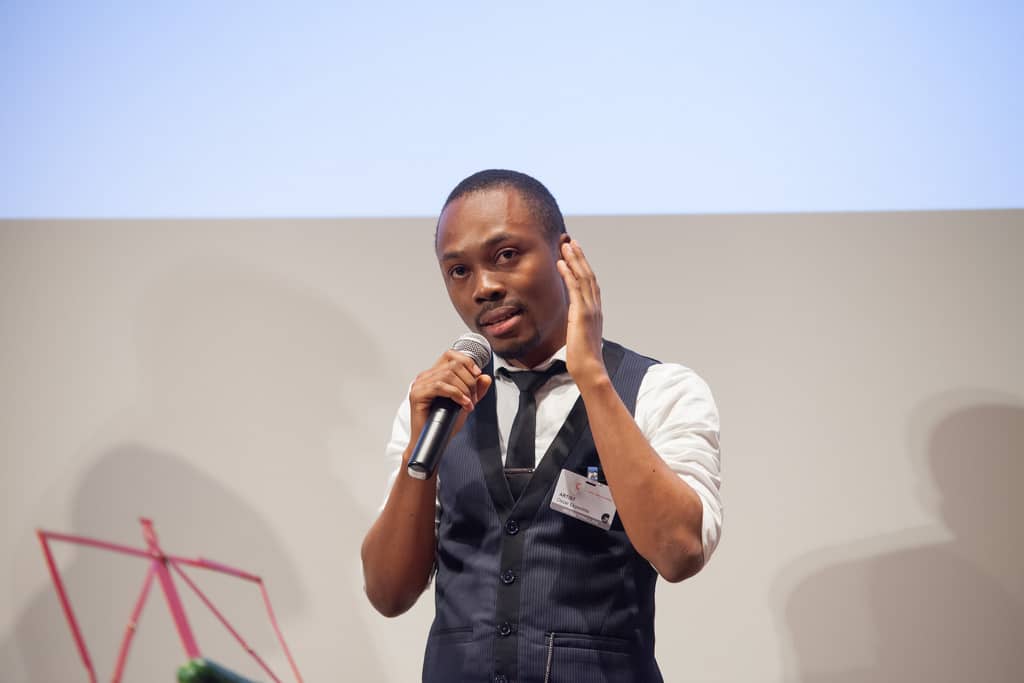 Why Chowberry may be a much-needed solution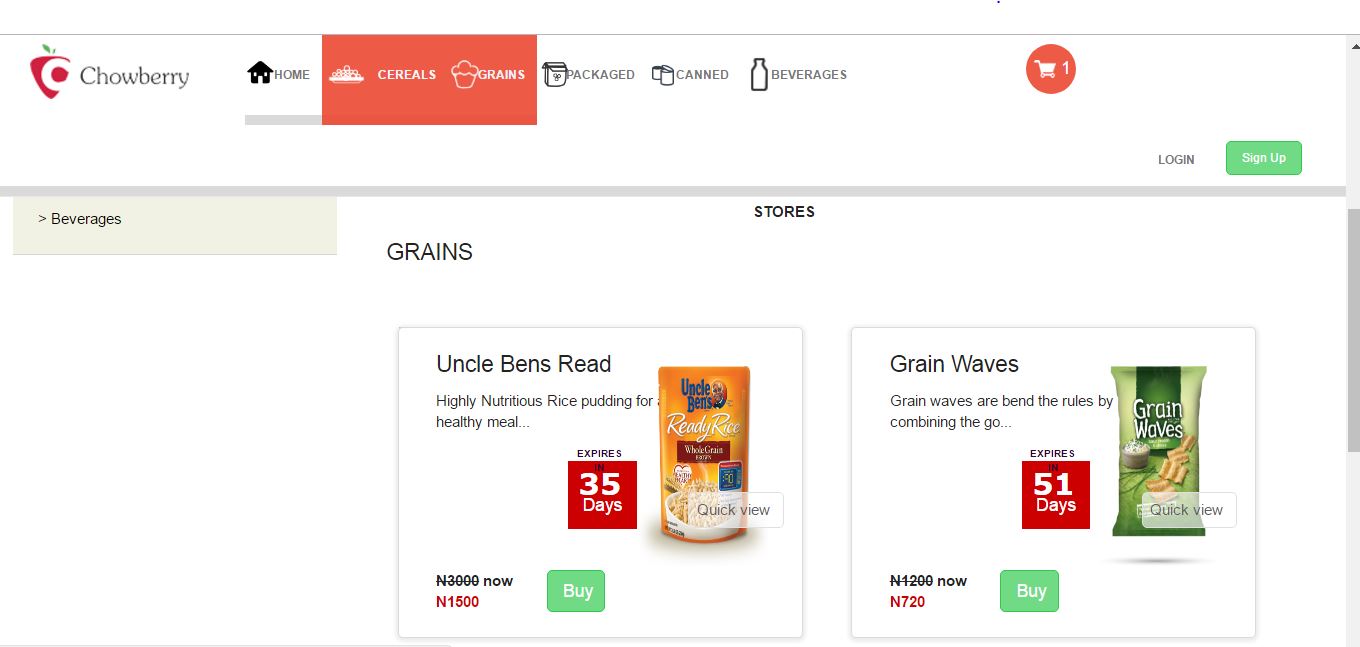 Several reports have amplified the obvious - a lot of Nigerians are hungry. The United Nations have estimated that over 2 million people are at risk of dying of hunger in the North Eastern region of the country alone. Therefore hunger is not a trivial issue. However, food waste is also a major problem. It's quite annoying that while most Nigerians face the threat of hunger and starvation about 80 percent of the food gets wasted.
Sustainable Development Goals 2 and 12  calls for a total eradication of hunger and a reduction in food waste by 2030. The UN hopes that by then, food waste would be reduced by half. If this goal is achieved, there will definitely be less hungry people and the standard of living will improve. Therefore, Oscar's passion is valid. There is a need to match unwanted food to the hungry, but it may be more effective offline rather than apps.
But food banks may be a better option
With the help of friends, I spoke with people in some low-income areas of Lagos state, Makoko, Egbeda and Iyana Ipaja. While they were fascinated with the concept of buying food at a cheap rate, here are some stumbling blocks.
Most low-income earners don't have smartphones
Of the 15 people that we interviewed, only 2 people have smartphones. Those that have smartphones are unable to browse the web for it. They insisted that they only use it call and receive. WhatsApp and text messaging are done by their children. The remaining 13 had feature phones. This is not surprising. According to Africa Infotech Consulting (AIC), there is a 30 percent smartphone penetration and 70 percent feature phone penetration in Nigeria. Therefore, there's no way they can access the web app.
The products on the site are expensive and do not match their needs
The items listed on the Chowberry site are as follows:
Kellogs Cornflakes ₦240 -- Expires in 28 days
GoldenMorn ₦700 -- Expires in 35 days
Uncle Ben's Rice ₦1,200 -- Expires in 29 days
Grain Waves ₦720 -- Expires in 45 days
New Well Cheese Nutcracker ₦180 -- Expires in 13 days
AFC Original Calcium Wheat Crackers ₦325 -- Expires in 35 days
Foxs Vinnies Biscuit ₦660 -- Expires in 5 days
John West Tuna ₦180 -- Expires in 13 days
Lahda Full Cream ₦375 -- Expires in 7 days
According to Iya Taiwo, a food seller at Makoko who has two kids, she still cannot afford to buy Golden Morn for N700. "It is too expensive. I'd rather buy rice, garri and beans because I know that it will fill the whole family. Golden Morn will finish on time, it cannot last."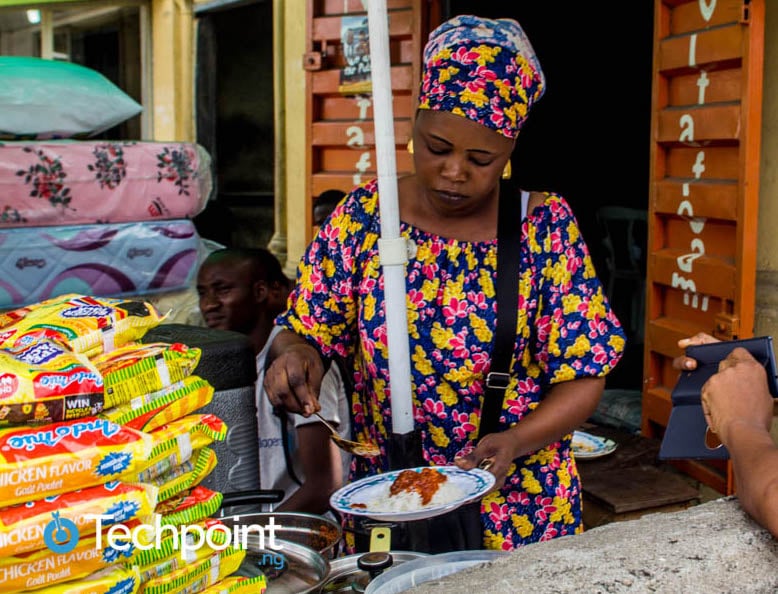 Most respondents concurred as they are hardly able to buy meat and fish which they consider as a luxury. However, when asked if they would receive unwanted food at physical buildings, they all responded positively. Miss Lateef, who is a primary school teacher noted that she would not even mind paying a token for the unwanted food, but not such an outrageous amount for soon-to-be- expired products.
---
Suggested Read: Apps are overrated: How Nigerian developers can tap into the SMS goldmine
---
A more practical approach for Chowberry to meet its goal of reaching 50,000–100,000 low-income households may be food banks. A physical building where unwanted food can be kept and given out or sold at a ridiculously cheap rate. With food banks, Chowberry may be able to provide a solution to the problem of hunger that doesn't require the use of apps and they would also have a wider reach and impact.