There is this justified sentiment about Yaba being home to Nigeria's burgeoning tech community, so much so that every other location is deemed a mere "copycat". So when it came to our notice that a new developer school is located on the Opebi axis of Ikeja, which is far detached from the overly hyped Yaba tech community, we couldn't resist the urge to check it out.
On arrival, we were greeted by Abiola Ilupeju,  an amazing young lady who happens to be the team lead of the 'Moat Academy'.
Women in general are often unsung heroes in the advancement of information technology (IT) particularly on the African continent, so this explains why Abiola's name doesn't immediately ring a bell.
From conception to product
Most Nigerian universities offer computer science and software engineering courses. However, as we have come to know, individuals who have gone on to become renowned developers have had to do so either through personal training or by attending one software developer boot camp or the other.
As a graduate of Obafemi Awolowo university, Abiola highlights the challenges that stand in the way of actualising one's dream as a developer
"The average computer software graduate exits school with the expectation to refine his skills at the workplace," she affirms, "But more often than not, they're met by the apparent disappointment from employers whose prior expectation of them are nothing short of an already refined skilled professional."
In seeking redress, Abiola headed to Silicon Valley where she was mentored and trained by Symantec -- a global leader in Cyber security -- and interacted with other leading IT companies such as LinkedIn, Mozilla, Autodesk and Google. Coming back to Nigeria, she saw the need to contribute her quota in making as many unemployed graduates of computer science and software engineering to become employable. Hence the idea for Moat Academy was conceived.
Aware of her strength in building custom applications, Abiola was willing to admit her limitations. So she combined strengths with Yemi Akinbamido, and Oyebola Ilupeju to help bring the idea to life.
Together they setup Moat Consulting with the aim of specialising in software testing and quality assurance.
Soon enough, they saw the opportunity in diversifying beyond the original scope, hence the creation of Moat Academy, with the intention to raise developers from any background, capable of inculcating globally acceptable best practices.
"It is in our plan to raise top-notch software developers that can ply the trade with excellence anywhere in the world, making landmark achievements globally," Abiola affirms.
The approach and business model
Through a 10-week bootcamp, participants are exposed to a range of project-based tutorials that allow them build impressive portfolios for themselves.
For instance, each week, participants (individually or as a group) work on different web modules, delivering a mini project (say a web application design using HTML) during the course of it.
"A benefit to that is that, while they are still in the programme, they have portfolios of projects which are outside the final project (a web or mobile application each participants is bound to monetise) in fulfilling the requirement to graduate from the boot camp," Abiola remarks.
While 10 weeks may look unrealistic -- not only in preparing participants towards solving practical challenges or even making competent programmers of them -- Abiola is quick to point out that participants are made to work 7 straight hours everyday and commit to an extra 4 hours at home.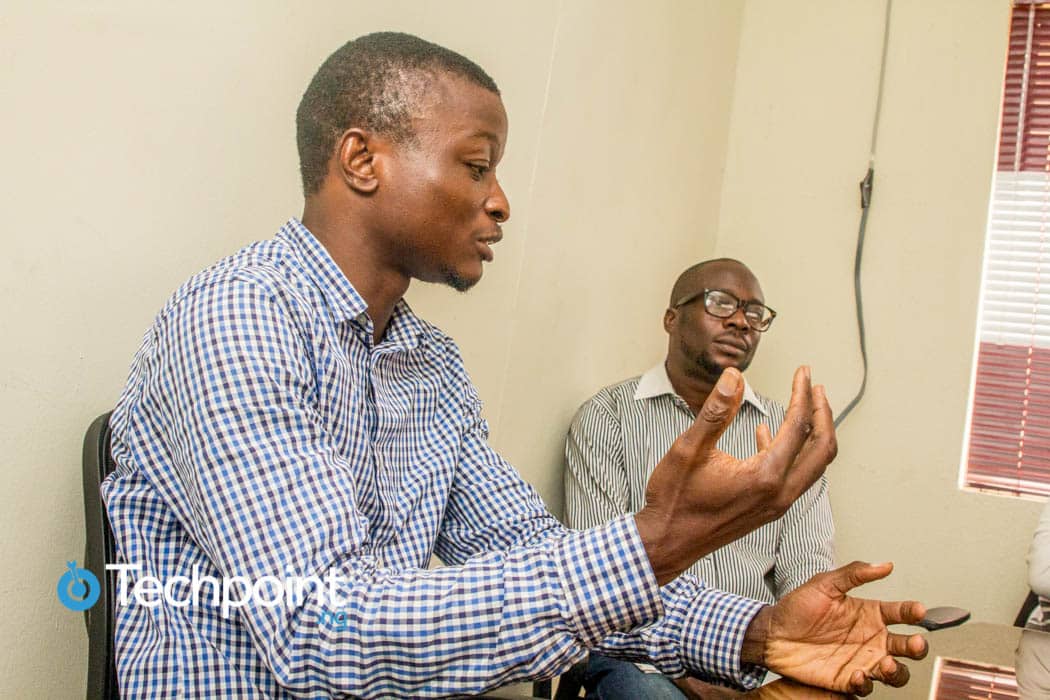 "When we teach our participants, we do so by inculcating best practices, using real life application that leads them to build high standard software that can compete anywhere in the world,"she further clarifies, "Developers still need to develop by implementing certain best practices so that the work of the software tester will be minimised."
As an emerging platform that only launched last year, Moat Academy operates a model that appears to be a deviation from the norm. Rather than committing participants to a long-term relationship (a la Andela), Moat Academy charges participants a "paltry sum" for the short-term. The emphasis is on setting them up for a career in entrepreneurship or freelancing after completion of the bootcamp.
This itself presents a unique set of challenges. Between choosing a long-term commitment that guarantees job security and a relatively uncertain career in freelancing or entrepreneurship, many are likely to choose the former. And this may just play to a disadvantage for Moat Academy.
However, by boasting of having a market-fit product, despite still at the validation stage, Abiola and her team are quite confident of pulling through.
"Even though we are not focused on profit at the moment, we've been seeing a lot of demand from clients and engaging our customers," she boasts, "In the last few weeks, we have received offers from 3 companies requesting for our developers."
Moat Academy is running lean, as such the startup has survived solely on the revenue it generates. The first cohort from Moak Academy recently concluded their programme days ago. The academy will be looking to welcome its next cohort in February.
Moving forward, it will seem the future of Moat Academy lies in collaborating with more Nigerian universities in advancing more ICT-inclined students, even before graduation. Also, the team is warming up to a future where more companies send their employees to get trained, in order to be exposed to various best practices and newer technologies in software development.
Evidently, there is no place for discrimination in tech and, Abiola Ilupeju is just reinforcing this fact.