G'day,
The Chartered Institute of Bankers of Nigeria (CIBN) has launched the Agent Banking Certification (ABC) programme to address capacity concerns in the ecosystem.
This programme is for agent network managers, customer service officers, agents working for banks and fintech companies, PoS and NIN/BVN agents,.
Ken Opara, President and Chairman of the CIBN, said the programme will provide people with comprehensive knowledge, practical experience collaborating with industry professionals, and active participation in the established protocols for delivering agent banking services.
Here's what I've got for you today:
An AI-powered platform to replace HRs?
Tanzanians now need permission to use VPNs
Visa is big on crypto
An AI-powered platform to replace HRs?
Andela has launched Andela Talent Cloud — an integrated end-to-end platform that links skilled individuals with businesses — to transform the hiring process for tech companies and talents.
The Africa-focused talent outsourcing startup says the platform is an all-in-one, AI-powered solution that gives tech executives total transparency over talent profiles and skills assessment results. This enables them to make secure and informed hiring decisions.
Per a statement obtained by Techpoint Africa, Andela Talent Cloud provides clients with more speed, flexibility, performance, and trust than other hiring methods such as internal recruiting, consulting firms, and outsourcing.
Billed as the Talent Decision Engine (TDE), the platform analyses thousands of data points during the hiring process to evaluate several factors for each job position, including hard and soft skills, experience, title, location, work preferences, language proficiency, and client feedback.
Because of its hiring lifecycle optimisation, businesses can locate, assess, hire, manage, and pay foreign technologists within the integrated platform.
The startup acquired Qualified, a technical skills assessment platform, in March 2023. Thus, Andela claims it has integrated developer assessment capabilities into TDE to more precisely determine the performance of the recommended talent on the job before selection.
If you ask me, I believe this AI-powered platform could reduce the rate at which tech companies hire HR professionals, potentially driving them out of work.
What do you think? If you've been wondering how and if your job will be affected by AI, then you must be at the Modern Workplace Africa Conference where we'll be having conversations on that. If you haven't already, you can get your tickets here.
Tanzanians now need permission to use VPNs
Tanzania Telecommunications Authority (TCRA) has prohibited the use of Virtual Private Networks (VPNs) without permits after stifling illegal content on local networks.
What's the penalty? Infractions will result in a minimum of 12 months of imprisonment or a hefty fine of TSh 5 million.
Why? TCRA cites Regulation 16 (2) of the Electronic and Postal Communications (Online Content) Regulations of 2020, which forbids Tanzanians from accessing illegal content.
Consequently, individuals and businesses in the country must complete a form on the regulator's website, requiring information such as their IP address and VPN, by October 30, 2023 to be able to use VPNs.
Meanwhile, the Tanzania Digital Right Coalition (TCRC), which advocates for digital rights, has expressed concerns about how this regulation could impact Tanzanians' freedom of speech, privacy, and information access. It urges the government to "engage in constructive dialogue."
Tanzania is not the first African country to impose VPN restrictions. In 2018, Uganda prohibited the use of VPNs. In a report, per the Ugandan Communications Commission (UCC), the country imposed a Social Media Tax because people used VPNs to avoid paying taxes. 
Visa is big on crypto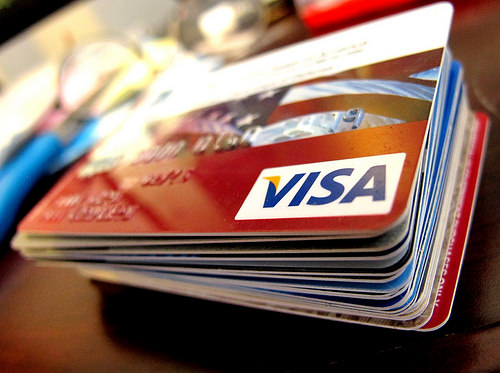 South African crypto exchange, VALR has partnered with multinational card payment company, Visa.
Why? Visa said the partnership will allow the group to work on payment and card products that allow VALR customers to use the Visa network to make and receive payments globally.
This isn't the first time Visa is partnering with crypto companies. It has entered similar partnerships with big crypto companies like Coinbase, Crypto.com and Circle in the past.
Zoom out: VISA has been fraternising with crypto for some time now. In fact, VISA knows more about cryptocurrency than crypto companies.
The card payments company has a dedicated digital currency innovation hub that provides consulting services on crypto-related projects.
By 2021, it had partnered with 75 crypto exchanges to allow them issue digital currency cards. It's no surprise that crypto card payments that year reached $1 billion.
In case you missed it
What I'm reading and watching
Opportunities
Do you live in Nigeria and work with a local or foreign company? Whether it's remotely, on-site, hybrid, full-time, part-time or as a freelancer, @TheIntelpoint is trying to understand the Nigerian workspace: how you work, and toxicity in the workspace among others. Please, fill out the questionnaire here.
Are you an MVP-stage impact-driven founder shaping the future of healthcare? Apply for the Halcyon Fellowship by October 21, 2023 here.
If you are a software engineer, creative designer, product manager, design researcher, or a techie looking for an internship role, please, check out this website.
Have a lovely Tuesday!
Victoria Fakiya for Techpoint Africa.