When Mecho Autotech launched in 2021, its mission was to tackle poor vehicle maintenance culture in Nigeria. To tackle this successfully, it created a network of technicians across 35 Nigerian states.
These technicians include the best original equipment manufacturers (OEM), the cheapest roadside technicians, and the independent workshops that are in between.
Of these three categories of technicians, roadside mechanics are the most common and Olusegun Owoade, Mecho's Co-founder and CEO, estimates that they make up 95% of the country's vehicle technicians. When the startup launched, it onboarded 7,000 of them.
But during my chat with Owoade, he revealed it wasn't a very good move.
It wasn't a good move because of the informal nature of roadside mechanics. Attempting to digitise a service market where most of the service providers are informal is a herculean task.
The home service market is a clear example of how gruelling it is. Many startups such as VConnect, KeyaHelp, and Findworka have tried to proffer tech solutions but have either failed or pivoted to something else.
What Mecho Autotech is trying to do is similar.
This is why when it announced its $2.4 million pre-Series A and its expansion into wholesale spare parts distribution, I naturally assumed it was going to abandon its goal of digitising vehicle repair and maintenance for a more profitable and perhaps easier mission.
However, my conversation with Owoade revealed that while Mecho's product expansion could make it richer, its success is dependent on its initial value proposition.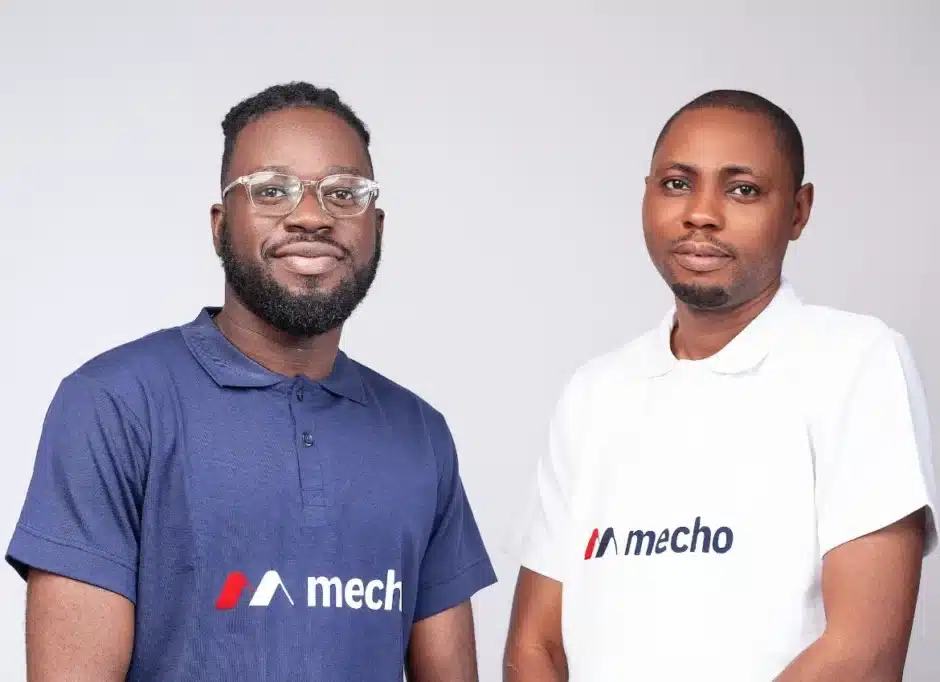 Nonetheless, Owoade admitted connecting technicians to vehicle owners digitally is difficult.
Roadside mechanics make up 95% of auto technicians and dominate Nigeria's vehicle repairs and maintenance market, with the OEM guys and independent workshops — the balance between the two — contributing 1% and 4%, respectively.
Mecho decided to focus on this in-between and these workshops have made things easier. While the startup has only about 50 of them, it has completed 6,000 maintenance and repairs since it began operation.
However, it encountered yet another problem — the unavailability of quality spare parts — that necessitated its recent product expansion into spare parts distribution.
Why Mecho Autotech wants to import spare parts
After maintaining and repairing cars for two years, Mecho discovered that 80% of the time, vehicles need new spare parts whenever they enter a mechanic workshop, and when these parts are not readily available, cars are not fixed on time and customers are dissatisfied.
Unhappy customers can hurt a business, especially one like Mecho that is trying to give Nigerians a more professional and standardised experience when it comes to vehicle repairs and maintenance.
"The key value proposition is quality assurance and standardisation. The reason you'll get a mechanic via Mecho is because of those two things."
However, customers getting these two things depends on the availability of quality spare parts at consistent prices.
For example, customers who run a fleet of vehicles for transportation or logistics will go in for repairs more often. These customers expect a suspension replacement, for instance, to be done at a fairly consistent price.
However, there is a lot of inconsistency in the spare parts market.
"The first issue we noticed was that products weren't always available," Owoade said, citing the small and informal role of most spare parts importers. Due to the scale of these importers' operations, they seldom have sufficient capital to plan the supply chain process to ensure a constant supply of spare parts.
"Bringing in a container of brake pads today will take between 60 and 75 days, depending on where it is coming from.
"I have to finish selling that container before I start the whole process again. So there's a 75-day gap before another one comes."
A break in the supply chain is not the only challenge informal spare parts importers face, the lack of capital also forces them to opt for low-end or even subpar products.
All these issues make it hard for Mecho to provide the quality assurance and standardisation it promises, that's why it has decided to go to the root of the problem.
How Mecho Autotech wants to solve the spare parts supply chain problem
There's a dearth of information when it comes to the history of spare parts importation in Nigeria, but given that the automotive industry started forming with the incorporation of Peugeot Automobile Nigeria Limited (PAN) in 1972, we can say the market has been around for roughly five decades.
Within this time, one can assume that the spare part importers have learnt a great deal about vehicle and spare parts importation. So, one wonders how a newcomer like Mecho wants to solve a problem that spare part dealers have faced for decades.
Owoade maintained that the problem still comes back to the informal way most spare parts dealers operate.
"They are not able to access financing the way a modern business can. A modern business can put together information to demonstrate to a bank or financier that there's a demand for this product and unlock financing to scale the business to a point where manufacturers are comfortable sending products credit."
The current exchange rate has made access to finance even more important for spare parts dealers. Since the naira was floated on June 14, 2023, it has depreciated greatly against the dollar, going from ₦458 to a dollar to ₦1,000 to a dollar.
This means if the importation of one container of brake pads from China, for instance, cost $50,000 (₦22 million) before the naira float, it now costs ₦50 million.
Mehco will face these problems, but it plans to use its connection and ability to access finance to capture a piece of the wholesale spare parts market.
In terms of connection, Mecho has secured a partnership with Global Brain Corporation, a Tokyo-based venture capital firm. The Corporation, also one of Mecho's investors, will connect the startup to Asian aftermarket parts makers interested in supplying the African market.
With the backing of Global Brain Corporation and a formal and modern business operation, Owoade believes Mecho can distribute spare parts on a scale that ensures a constant supply of quality parts.
But, how does this expansion into spare parts distribution fit into the startup's initial business model of digitising access to quality vehicle maintenance and repair technicians?
More than a spare parts importer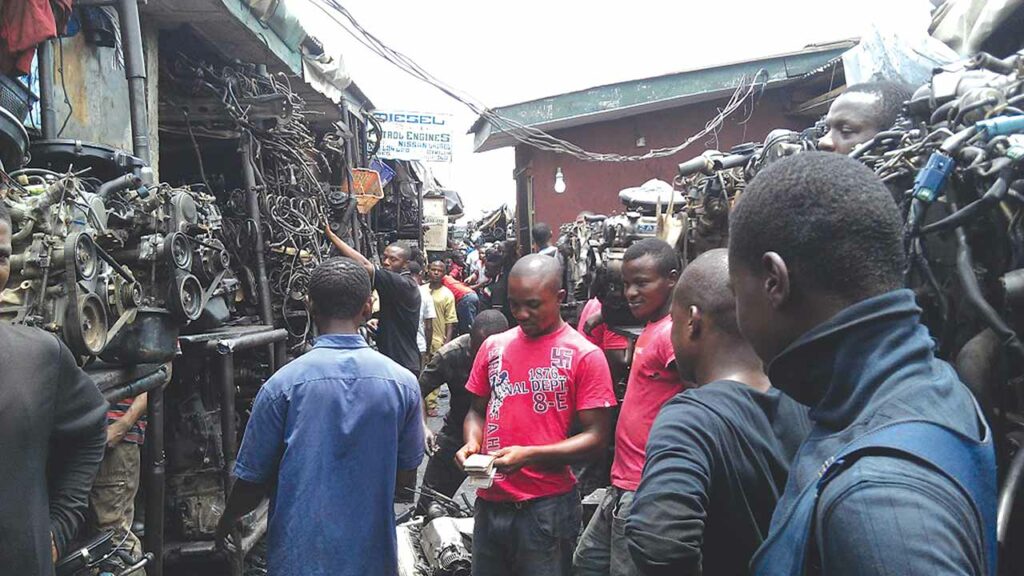 Few African startups are playing in the space Mecho has slotted into. However, it has worthy adversaries on the continent.
Fixit45 is a Nigerian startup that provides automotive spare parts, vehicle repairs, and maintenance services. The startup raised a $1.9 million pre-seed to drive its expansion into East Africa.
There's also Garage, an auto parts marketplace for Africa. Like Mecho, Garage is a wholesale auto parts distributor that aggregates parts from the largest suppliers in the world and delivers them to retailers across Africa.
However, Mecho has a very interesting competitive edge, one that makes it not just a spare parts importer and distributor, but a data company.
It is this advantage that connects Mecho's initial product offering — connecting car owners with qualified technicians — with its expansion into spare parts distribution.
Data collection
Spare parts importation is good business, but Mecho wants to do it differently and does not want to be just another glorified spare parts dealer in Ladipo — Nigeria's spare parts hub.
Mecho plans to set itself apart from Ladipo's regular spare parts dealers by having a robust amount of data on vehicle maintenance.
This way, it's not just selling spare parts to vendors, it's also selling data on the needs of vehicle owners when it comes to spare parts, the kind of vehicle owners that need a certain type of parts, the frequency of purchases, and more.
It will even use this data to provide vendors with inventory finance.
The data collection plan is to launch two apps, one for corporate fleet owners to discover vetted workshops and another for vendors and workshops to procure spare parts, and get access to financing of up to ₦10 million ($12,980).
Fleets maintenance data
Owoade explained that Mecho's app for fleet owners will do more than just help them find the best workshops for their vehicles.
The app will also be a place to store maintenance data, a shift from the Excel Sheets they're unable to make sense of.
"You can visualise data via an easy-to-use dashboard. When you go on the application, you can see what you have done with each vehicle. What do you repair? What are you spending money on? and other useful information. You can then, for example, decide when you should sell a vehicle off."
While Mecho provides an easier way for these fleet owners to store their data for free, it is also getting their data.
"Now, I'm not just making money from fulfilments. I can cross-sell other services to the vendors," Owoade added.
But there are stumbling blocks
Access to capital and partners is a clear advantage Mecho has when it comes to spare parts importation, but that's just one part of the spare parts supply chain problem.
Import and export trade in Nigeria is difficult.
As of 2020, clearing cargoes from Nigerian ports was eight times the cost of the goods. An importer told Business Day that the high cost of clearing cargo is just one side of the story; importers also need to make numerous unofficial payments.
These expenses have caused much cargo to be abandoned at seaports and the situation has only gotten worse over the years.
About ₦3 trillion ($3.8 billion) worth of cargo is stranded at Apapa, Tin Can, and Onne — Nigeria's major seaports.
Despite all these problems, Mecho wants to acquire a 5% market share of Nigeria's $8 billion spare parts markets and Owoade said, "based on our rough estimate, that would mean $400 million per year in revenue."
If Mecho succeeds in making spare parts importation easier in Nigeria, it could go beyond making vehicles easy to repair, this could be the break vehicle manufacturers in the country need.