Konnichiwa,
Welcome to June 2022!
June is a special month in Africa because it marks the independence of countries like Mozambique, the Democratic Republic of the Congo, and Seychelles.
In addition, the month of June is designated as World Infertility Awareness Month around the world.
Today, June 1, is World Milk Day, New Year's Resolution Recommitment Day, and Global Parents Day.
Happy Parents Day, dear parents! It's an endeavour that's not for the faint-hearted. And I wish I could hug you all for being such wonderful parents. 🥺 🤗 🤗
Today, call your parents or tell them how much they mean to you. Why? Tomorrow is never guaranteed. Don't put things off. Do it right away! Well, not immediately; you still have to finish reading this newsletter, of course.
Here's today's outline:
Joram Mwinamo's journey in tech
Cutting edge innovations in Africa
Mobility in Lagos
 Joram Mwinamo's journey in tech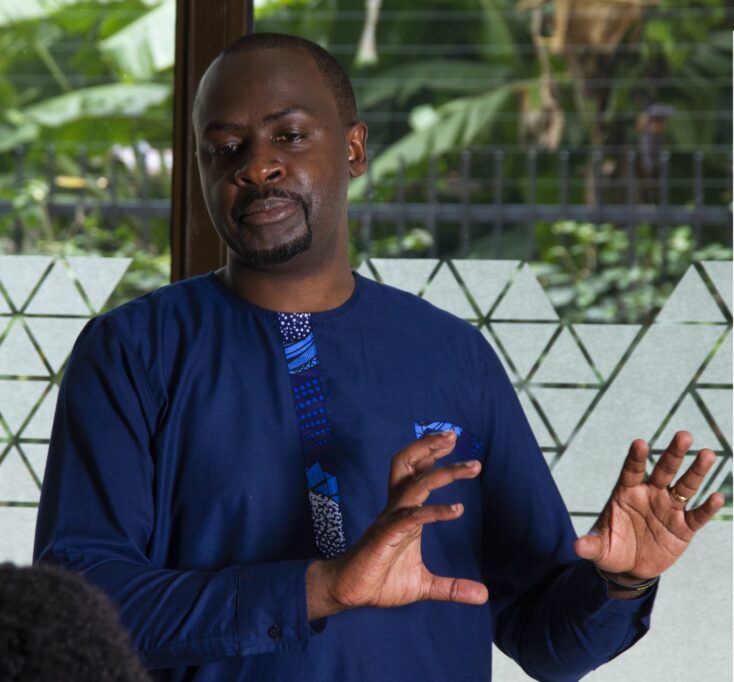 Dear reader, I'm about to tell you a secret; can you keep one? Well, I'll let you know anyways. Techpoint Africa's editorial team is cooking! 😄
This Monday, I talked about the return of the How I Work series. Did you read Samuel's article on how Peace Itimi, a digital marketing professional and trainer, works? 
There's more where that came from. And this week, there's a lot you don't want to miss.
Let me give you a sneak peek. Nifemi, our Senior Reporter, recently added something new to her series, The Experts. A podcast!! While I was listening, I couldn't help but smile.
Basically, we are widening your horizons options. If you don't want to read, you can listen. Although we won't stop you if you'd like to listen and read. 😉
Did you know she has a newsletter? If you didn't, then you definitely want to sign up.
Share the link with your friends, family, and haters curious about how techies progress from novice to expert and everything in between. I'm sure they'll appreciate it.
Back to the podcast: I won't say I was surprised to see it because you must have heard her speak on the Techpoint Africa Podcast.
I mean, the voice, the sound, the story, and the emotions are fantastic. Good Lord, I felt like crying. 😅😅 You just need to listen! And if you disagree after listening, of course, please let me know by leaving a comment in the comments section. 😁
By the way, do you know anyone so passionate about what they do that no matter how unrelated a topic of discussion is, they always circle back to it? Don't worry if you don't know anyone like this. Nifemi has brought such a person to your screen. 😅
Please, meet Joram Mwinamo, a Kenyan expert who always talks about the potential of technology and how he's been helping businesses tap into it by enabling them to make sense of the problem from a human perspective.
Interestingly, he was exposed to computers as a child and has a degree in computer science. One would think he'd become a computer scientist or a web developer, but it appears "fate had another path for him." Hello, those are my words. 😁
His involvement in AIESEC, an organisation that promotes cultural exchange and professional and leadership development, as an undergraduate paved the way.
And now, Joram is a seasoned entrepreneur who believes that if a founder is only good at building a product and terrible at everything else, the startup's overall success suffers.
Do you believe that's correct? Why not read his story to learn more about his philosophy and journey into tech? Here you go: How Joram Mwinamo has helped Kenyans make sense of their businesses since 2007
Cutting edge innovations in Africa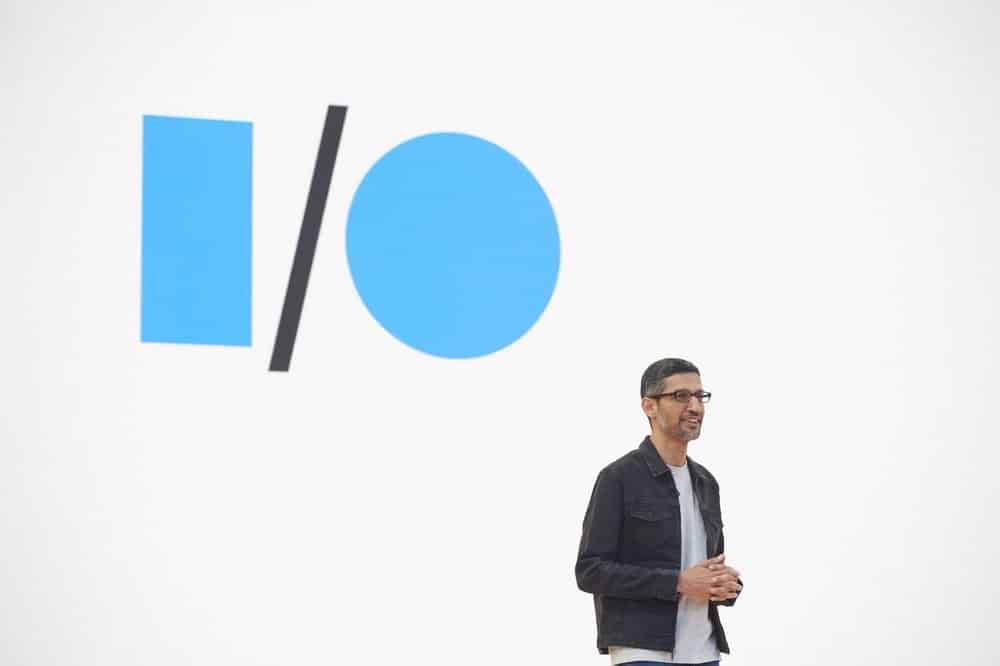 Recently, most big tech companies seem to be enamoured with investing in Africa. While this should not be a cause for concern because it is business, it slightly worries me.
I mean, is the African market that profitable or are we lacking that we require someone to rescue us from poverty, a lack of job opportunities, or low Internet penetration? 😂 Okay, that's all in my head, though. Still, these companies are helping. 
For example, Microsoft opened its first Africa Development Centre to attract top-tier African technical talent to create cutting-edge solutions.
Also, Google announced plans to open its first Product Development Center in Kenya to create more job opportunities on the continent.
Keep in mind that Google intends to change our Internet experience by launching Equiano, a cutting-edge subsea cable. Yes, the one promised by Google to have 112Mbps Internet speed.
While these developments appear to be interesting, Sundar Pichai, Google CEO, believes that Google should be doing more for Africa. Interesting, innit?
Google has been developing initiatives in Africa for quite some time. For context, Emmanuel, our Senior Reporter, provided examples of the company's innovations on the continent since 2019 in his most recent story yesterday, May 31, 2022.
In his conversation with Pichai, he also revealed Google's plan for innovation in Africa and why its Pixel smartphones might still remain expensive for users on the continent for a while.
Well, I'm not giving you any more sneak peeks. For more information, please read: Google CEO, Sundar Pichai, on cutting edge innovation in Africa
Mobility in Lagos 
Last week, May 23, 2022, the Lagos State government warned residents to be cautious of unlicensed e-hailing cab operators operating within the state because they pose a security risk to people and property.
Why? According to Dr Fredrick Oladeinde, Commissioner for Transportation, unlicensed operators lack a traceable operational base in the event of an emergency or safety concern.
Besides, the Commissioner said that "the only lawful operators recognised by the state government and licensed to operate in Lagos are Lagos Ride, Uber, Bolt, Let Me Run, Global Taxi, Zoom Run, Treepz (PlentyWaka), and Shuttlers."
Consequently, any other e-hailing cab operators are not approved by the Lagos State government.
Further, Oladeinde said that the government would soon begin a crackdown on illegal e-hailing cab operators in its efforts to make Lagos a safe place for all.
Still on safety in Lagos State, the state government has established an Anti-Okada Squad to enforce the ban on okada riders, which is set to begin today, Wednesday, June 1, 2022.
Why this squad? Oladeinde stated yesterday, May 31, 2022, that the goal of establishing the squad is to ensure effective enforcement of the ban.
Also, the Lagos State Police Command stated that the motorcycle ban in the six Local Government Areas —  Ikeja, Surulere, Eti-Osa, Lagos Mainland, Lagos Island, and Apapa — will be strictly enforced, adding that any resistance will be met with force in accordance with the law.
Recall that on May 18, 2022, the Lagos State Governor, Babajide Sanwo-Olu, declared a total and indefinite ban on okadas in those areas. This is similar to the state's ban in 2020 on all okada and tricycles (keke), including platforms like Max, ORide, and Gokada, on major highways.
While a policy expert answered some of our burning questions about the 2020 ban, isn't it time we started having discussions that can help to shape the narrative of tech-enabled mobility in Lagos, Nigeria and Africa at large?
If you agree, then join the inaugural Africa Mobility Conference taking place tomorrow, June 2, 2022, by 9 a.m. To be a part of the conversation, register here. It's free! 😉
What I'm reading and watching
Opportunities
Have a splendid Wednesday!
Victoria Fakiya for Techpoint Africa.