A familiar trend in recent years has seen big tech companies announce cutting edge innovations in key markets. For years Africa has barely featured in the conversation, but all that is changing, and Google is playing a big part.
In 2021, Google announced a $1 billion fund for Africa, an investment that would involve the launch of Equiano, a state of the art subsea cable that promises to change how Africans experience the Internet. It also included a fund for African startups and SMEs among other things.
At the 2022 Google I/O conference, the tech giant made some exciting announcements that seemingly made all its previous announcements come full circle. In an unprecedented move, Google invited Techpoint Africa for a chat with its CEO to address issues on Google's innovative efforts in Africa.
If you just started following tech stories in 2021, it would probably surprise you to know that Google has been launching a number of initiatives across Africa with a majority of them geared toward connectivity.
We've had the defunct Google free WiFi initiative and Project Loon. One involved installing stations to access the Internet for free, while the other sought to make use of the air balloons to beam Internet signals to remote locations in Kenya.
In 2019, Google opened its first African artificial intelligence lab in Accra, Ghana to solve basic everyday problems for Africans. Some of these solutions were AI models deployed on phones to diagnose crop diseases.
The following year, Google launched plus codes, a unique identifier that was basically a street address for people who don't have one. For a continent like Africa with a fragmented addressing system, this had numerous benefits for different sectors like logistics, health, and governance (read census and elections). 
Despite all these initiatives, Sundar Pichai still believes that Google should be doing more for Africa.
"We have a renewed focus on Africa. In some ways, we're using a template which has worked well in other countries. For instance, in other parts of the world, we've announced a focused development fund, over a period of time. And which works on many pillars like small businesses, digital skilling, AI centres and talent."
Recall that in January 2022, Google announced a $1 billion fund in India to provide affordable access to smartphones and speed up the uptake of cloud computing. This is eerily similar to the $1 billion Africa development fund which Pichai says has been a big focus for the company.
While the Indian fund saw the company partner with Bharti Airtel, its recent launch of Equiano has seen partnerships with up to 10 major African telcos. The focus on networking and the launch of a product development centre in Kenya also hints at a major cloud computing future.
Beyond connectivity, Google's efforts are seemingly geared toward plugging infrastructure gaps in Africa.
If Google maps have ever left you stranded before, that's mainly a symptom of Africa's informal housing system which we referenced above. According to the World Bank, African cities face a major housing challenge with the increase in urban slums. Sub-Saharan Africa accounts for 20% of the people living in slums.
In 2021, the tech behemoth used Artificial Intelligence to map up to 300 million buildings in Africa, five times more than the 60 million recorded in 2020.
"We're opening up the datasets for the World Bank and the United Nations so they can use this data for their programs," Google's CEO reveals, adding that, " the moment is right for Africa and increasing Internet penetration, the entrepreneurship we're seeing, and access to technology and training will position it well."
On Google's platforms in Africa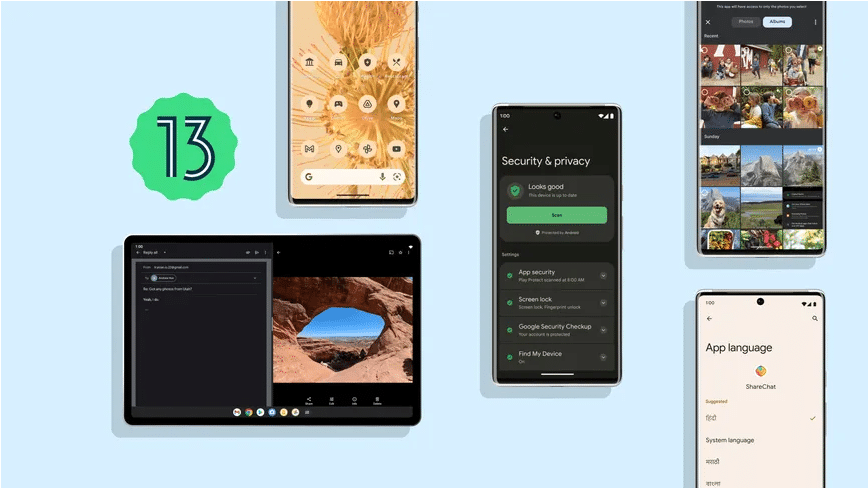 Besides infrastructure plays, one of Google's iconic platforms, the Android OS is incredibly popular in Africa. Stats counter states that more than half of African smartphone users use the Android platform.
However, Google's flagship Android phone, Google Pixel, has struggled to make inroads in Africa.
At the Google I/O conference, the company announced the addition of several initiatives including the Pixel 6a which officially costs just a little more than ₦200,000 ($499). But if the pricing of the Pixel 6 gives us any indication, then it would be significantly more expensive in Nigeria. For context, the Pixel 6 officially cost ₦250,000 ($599) at launch, but Nigerian retailers typically sold the pixel between ₦400,000 - ₦500,000 ($1,000 - $1,200).
Pichai revealed that supply constraints have prevented the Pixel from fully launching in Africa and several other countries.
"When you do hardware, it's not enough, if you launch in a country. You have to invest in a supporting cast of things. You need to have retail partnerships, you have to have deep carrier partnerships, you have to make sure some localized content is available, and you have to make sure you have a marketing program that works in that country."
Pichai says the focus has been on scaling it country by country. Spreading Pixel to Europe, India, and Japan. However, Africa might need a very different strategy.
"Pixel is at a higher price point for Africa, so the work we're doing with original equipment manufacturers is very very important, and that has become a big, big focus for us as well."
At $499 The Pixel 6a is the cheapest in Google's latest phone lineup. By comparison, the global behemoth, Samsung, retails the Galaxy AO3 at ₦45,000 ($108). Pichai's statement foreshadows more affordable pixel phones that would be targeted at the African market.
However, Africa still has a long way to go regarding innovation, and Google appears to be playing the long game for now. Its fledgeling YouTube creator program, and its privacy policies which have allowed loan sharks to run amok present positive and negative aspects of using Google's products in Africa. From all indications, Africa is about to hit a new era with big tech.