After a long hiatus, we're back! And we're beginning with Peace Itimi. Peace needs no introduction to players in the digital marketing space. She has built a reputation for herself through her work with several local and international brands, her training programs, and more famously, her YouTube show Founders Connect. She talks about how her career started as an undergraduate, juggling multiple projects, and how she stays productive.
Current role: Head of Growth for Stax, an offline payment super-app for Africans
Location: London, UK
Current computer: 14‑inch MacBook Pro - Space Grey - M1 Pro
Current mobile device: iPhone 12 Pro
Camera: Sony Alpha 6400 | APS-C Mirrorless Camera
Describe how you work in one word: Efficiently
Tell us briefly how you started out and how you got where you are today
Back in school, I was a Google Student Ambassador (GSA). We would attend workshops on Google Business Groups and go back to school to teach people about Google products. So I focused everything I was doing on Google Ads – Google Adwords at that time. We also applied for some challenge programs like Google Online Marketing Challenge. That's kind of just really how I got into digital marketing; from being a GSA.
By the time I was graduating, a lot of people in school knew me as this 'Google girl' – this digital marketing person. So, I started getting some gigs running ads for businesses.
I can't remember how I learnt about Fiverr and Upwork, but at some point, I saw it and I got into it. I started freelancing there, handling social media accounts for people, writing blog articles, and I got an associate job with a company in the US as well.
So when I graduated in 2015, while I was waiting for service, I went fully into freelancing. I was also working at GTECH Designs as a marketing associate, just really handling social media, running some ads here and there.
When it was time for service, because I studied Biochemistry, I didn't want to get thrown somewhere in the North or in a school to go and teach Biology, or like a medical lab. So, I made a few calls, and I got an internship with Webcoupers, so I could then do my NYSC there and that officially launched my career.
I remember that it was easy for me to pass the interview. I even started working for them remotely when I was still in Benin City at that time. That was about four months before I got deployed for NYSC but they were so impressed with me, and the whole reason why they were impressed was because it was like, for somebody who just graduated, I already had a portfolio, I had a track record, I had run ads. I showed them my Fiverr and Upwork. I had taken lots of online courses – every Google online course, every Hubspot free course, if it was a free course and it had to do something on digital marketing, I would take it. They were just so impressed that even though they had never worked with anybody remotely, they were willing to try it out with me.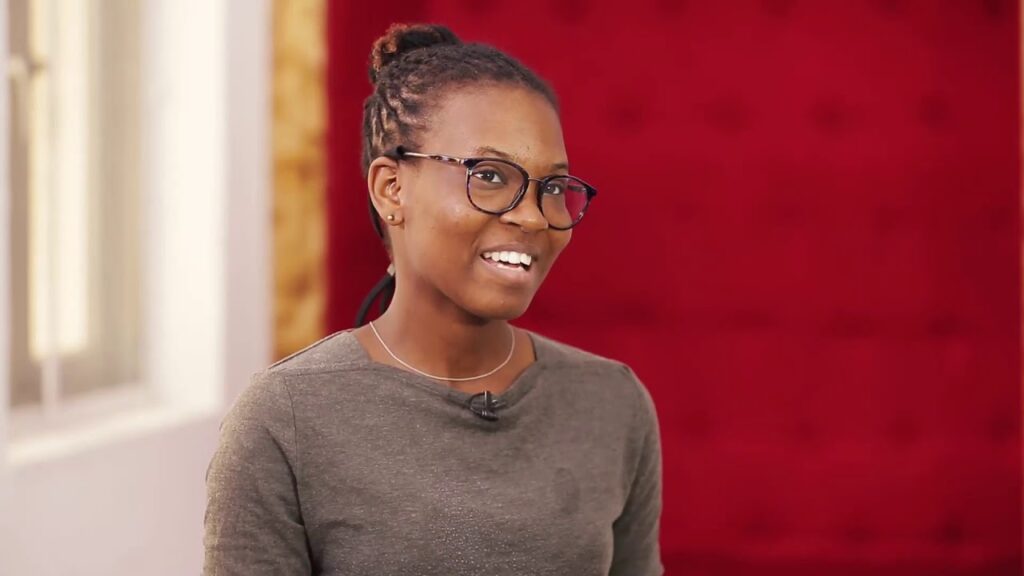 What does your work entail? Walk us through a typical workday.
I don't have a typical work day. First, I work remotely and I juggle a bunch of things. I'm the head of growth for Stax. I joined as the first growth hire and I'm just building a growth team and leading go-to-market strategy, user acquisition and retention, anything that has to do with growth, that's my headache and my job all day.
It's a very dynamic role. I do data analytics, a lot of marketing, and I also intersect a lot of products, so I regularly speak with the product team, do Quality Assurance, and sometimes keep track of the roadmap.
I'm always checking out data, I do monthly presentations on what our current analytics is, and then just doing all the marketing with my team, as well. Then on the side, I have a newsletter that I write every now and again, and a YouTube channel to keep track of.
So, my life itself is very dynamic, but mostly the key element is that my work is very flexible, so there's no start time and end time. It's not a fixed nine to five.
I'm a late sleeper and late riser. I typically will sleep late like around 2 am and will most likely wake up around 7 am, but I don't get out of my bed until 9 or 10 am, except I have an early morning meeting, which is not often. So, most times, I'll end up having breakfast and then basically just open my laptop. That's literally how my day starts.
The whole day is just me shuffling between different Chrome windows of different things. It's mostly calls, emails, but sometimes I'm brainstorming, researching, or reading, and other times I'm writing stuff. I usually shoot videos either at the end of my day, if I wanted to, or most times on weekends.
What apps, gadgets or tools can you not do without?
My laptop and my mobile phone are the number one gadgets. Then my iPad and my camera.
Sometimes what I do while I'm on my bed in the morning is to go through Slack, emails, and social media. I don't like using my laptop for those, so I have my Slack and my emails open on my phone. I have an iPad which I use mostly when I'm in the mood to scribble. When I'm brainstorming or thinking, I'm not able to brainstorm and type on my phone because it feels small and my laptop feels too big, but the iPad is in the middle, and I like to scribble a lot.
The next gadget would be my Camera but that's not an everyday thing, though it's a very important part of my life because I'm a content creator.
Talking about apps: Gmail, Slack, YouTube Studio, LinkedIn, Google Ads, Meta Ads Manager, Amplitude, AppsFlyer, Google Docs, Google Spreadsheets, and Google Tasks (TasksBoard on web).
What would you say is your favourite shortcut or hack for getting things done?
I think it's a to-do list. It sounds cliche but it's my productivity hack. Using Google Tasks to put down what I want to achieve each week just helps me stay focused. Any week I don't have a to-do list set, I'm not very productive because it's easier for me to get distracted.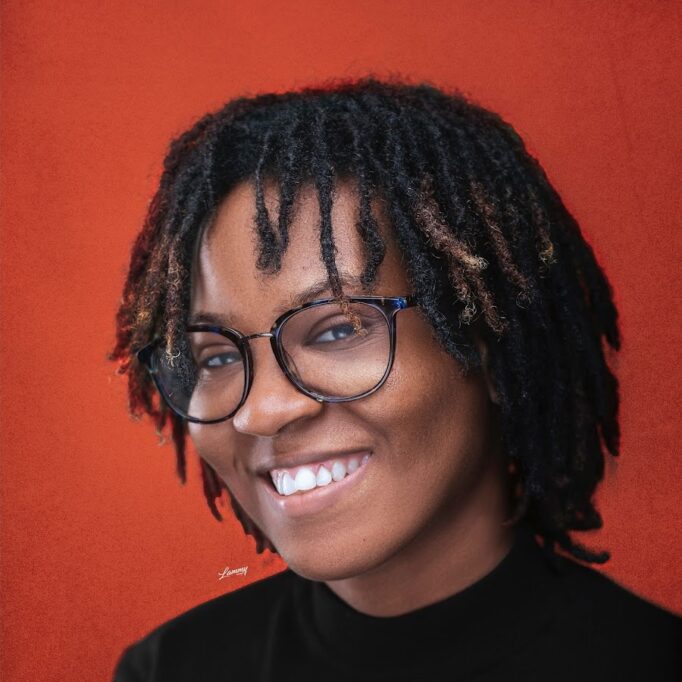 What's a task that you dislike but still have to do?
I dislike anything that is manual and requires me to do them one after the other. Things that cannot be automated or done at scale are quite annoying. And I have a couple of those tasks but they're very work specific so I may not be able to share examples. Anything like that is something that I typically put off until I absolutely have to do it.
How do you recharge or take a break from work?
Movies, music, parties, hanging out with friends, just having dinner (I eat a lot these days), and swimming. When I swim, it's a whole routine though, and it just really helps me decompress. When it comes to hanging out with friends, there's a bunch of things that we do, so it can be just having a game night, brunch, dinner, going for a party or just staying in somebody's house to chill. But generally, just hanging out with friends always really helps.
I like to sleep as well. I don't sleep a lot – except you count my 'sleep late and wake up early' routine. I also don't always take naps during the day, so what I do is to make up for sleep over the weekend. I don't stand up on Saturdays before 1 pm, except I have a call.
I also try not to shoot every weekend. I bulk-create my contents so I can use the other weekends to sleep, hang out, edit the videos, and so on. Also, I'm lucky to have gotten to this point because there was a time when I had to do everything by myself, when I first started. But in the last one year, I've built a better support system.
Awesome! So what are you currently watching, reading and listening to?
I'm watching The Royals, a show on Netflix that talks about the British royal family. It's fiction but is centred around the british royal family.
For music, you'd either catch me listening to Asa's album or Kizz Daniel's album. Those are the two consistent things I've listened to in the last one month. They're also the two people whose concerts I've gone to in the last one month.
There's Brené Brown, who I'm really a big fan of. She has a TEDx, a couple of YouTube specials, Netflix shows, and she's the author of Dare to Lead. She has these videos called F*cking First Times (FFTs), and Dare to Lead, so I'm currently just rewatching them as well as her TEDx talk on vulnerability.
What's the best advice you've ever received?
I think it's "fail fast" and "give yourself grace."
I was speaking to someone whom I look up to and I was like, "what tip would you give to somebody that wants to be like you?" And he said, "fail fast."
"While you're still at this age, the best thing you can do for yourself is to try as many things and just fail fast." And I held on to that.
And the second one was by my first therapist who used to say, "give yourself grace."
People will disappoint you, you will disappoint yourself but at the end of everything, always give yourself grace because you can.
What's a problem you're still trying to solve?
I think one thing that I still want to keep doing, because I don't think I have done it to the extent where I'm like 'I'm done', is to keep telling stories. That's because there are just so many stories to tell and everybody's story is unique. And there are so many ways that these stories can inspire people.
I have done a lot of just teaching and sharing in the last couple of years, just building my personal brand and my career, but I realise that at the core of everything is to be able to tell the stories. Because the more you tell stories, the more you just inspire a whole generation of people who want to work in a similar line.
I wouldn't say it's a problem. I think that it's just like a gap that exists.
Who would you like to see answer these questions?
Mitchelle Chibundu, Product Designer at Wise; Seun Runsewe, Product Manager at Chipper Cash; Aisha Owolabi, a Digital Content Marketer; and Adora Mbelu, founder of Lumination Global Network.