Good day,
In the last few weeks, on every social media platform I use — mainly Twitter and WhatsApp — one of the first things I see is "Wordle 2/6" or "Wordle 1/6", followed by some green, yellow, and white squares.
Now don't get me wrong; I'm not hating or anything, but I'm not a huge fan of Wordle or the other variants springing up like quordle, octordle, and semantle.
And with new ownership comes some changes. In January 2022, The New York Times acquired Wordle from the creator, Josh Wardle, for an undisclosed sum.
So far, there's been screening of  "offensive words" and what appears to be significantly more ad-tracking. At least the game is still free, though.
Meanwhile, on Friday, February 18, 2022, the World Health Organization (WHO) announced the first six countries to receive the technology needed to produce mRNA vaccines in Africa. Egypt, Kenya, Nigeria, Senegal, South Africa, and Tunisia are the chosen ones.
On to today's Digest; we'll be discussing the WHO's announcement and:
Flutterwave's wave of announcements
Google's Privacy Sandbox getting extended to Android
An ambitious wave of products
Following its $250 million Series D announcement on Wednesday, February 16, 2022, African fintech startup Flutterwave has revealed several new products and features.
On Friday, February 18, 2022, it revealed this at its virtual event, Flutterwave 3.0. It also announced a rebrand of its logo and dashboard. 
One of the products is its Fintech as a Service (FaaS) — enabling businesses to automatically embed financial services into their product. It also introduced Flutterwave Capital which would provide loans for its merchants.
Other products and services include card issuance — physical for Nigerian residents and virtual for others — and Flutterwave Grow to help businesses incorporate across Africa.
Flutterwave-acquired Disha was not left out, with creatives now able to receive payments via their links.
This seems quite ambitious, but it does spell some exciting times in the African fintech ecosystem.
Balancing privacy and profit
Last year, in April, Apple introduced its App Tracking Transparency (ATT) privacy policy which meant app developers had to explicitly seek the consent of users to use the company's Identifiers for Advertisers (IDFA). In other words, users permission must be sought before their data can be tracked.
There were mixed reactions to this. According to the UK's Competition and Markets Authority's Mobile ecosystems market study interim report published in December 2021, Apple said organisations like Amnesty International, Human Rights Watch, and makers of Firefox, a free and open-source browser, Mozilla supported this decision.
Other parties projected that it would cause a fall in revenue for companies reliant on IDFA to measure and attribute for iOS mobile advertising campaigns. Basically, companies like Meta (formerly Facebook), Google, Snapchat, and Twitter that need advertising revenue were more likely to be affected.
There was also a likelihood that small businesses that rely on these platforms for advertising would be affected as well.
In February 2021, Meta took out full-page ads in the New York Times, Washington Post, and Wall Street Journal, claiming it was protesting for "small businesses everywhere." Financial Times revealed that Meta, Snapchat, Twitter, and YouTube lost $10 billion in revenue once Twitter implemented the ATT more than seven months later.
On Wednesday, February 16, 2022, Google announced that it would be toeing Apple's line and introducing privacy limitations to cover apps on its Android smartphones, extending its previous decision to do the same on its Chrome browser.
In its blog post, Google said, "Today, we're announcing a multi-year initiative to build the Privacy Sandbox on Android, with the goal of introducing new, more private advertising solutions. Specifically, these solutions will limit sharing of user data with third parties and operate without cross-app identifiers, including advertising ID."
While there is no clear-cut explanation of how this would work yet, the company said it would be working closely with the industry and regulators to "improve user privacy without putting access to free content and services at risk."
It would be interesting to see how this works considering the competing interests of privacy and profit-making. You can also watch out for a Privacy Roundtable explainer this Thursday.
Africa-produced mRNA vaccines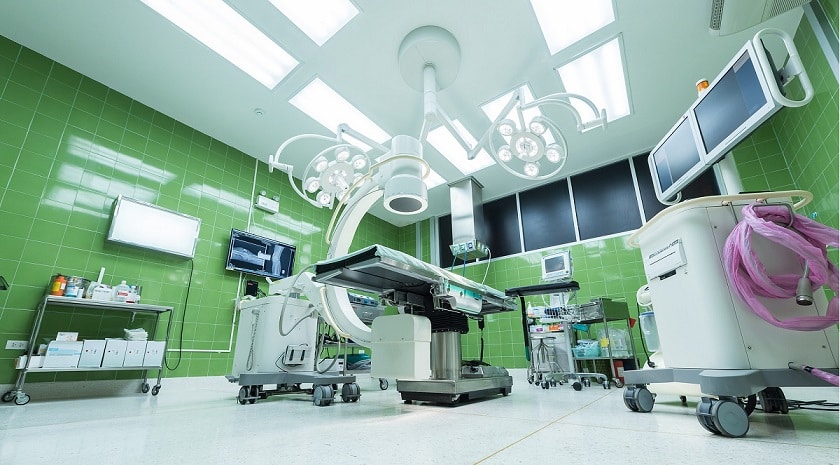 We've all probably heard a lot more about vaccines in the last couple of years than we thought we would in our lifetime. But the advent of the COVID-19 pandemic has broadened our knowledge. Currently, two of the world's most effective COVID-19 vaccines are messenger RNA (mRNA) vaccines.
There's a lot of technical mumbo-jumbo, but an mRNA is a single-stranded RNA molecule that is complementary to one of the DNA strands of a gene. mRNA vaccines use mRNA created in a laboratory to teach our cells how to make a protein — or even just a piece of a protein — that triggers an immune response inside our bodies.
On Friday, February 18, 2022, the World Health Organization (WHO) announced the first six countries to receive the technology needed to produce mRNA vaccines in Africa. They are Egypt, Kenya, Nigeria, Senegal, South Africa, and Tunisia. 
This comes after the work being done by the WHO to establish a global technology transfer hub in South Africa to serve low and middle-income countries. Africa suffers from a shortage of biotech facilities, and while health tech is slowly gaining momentum, much of the focus still remains on access to primary healthcare and insurance.
What you might have missed last week
What I'm listening to/reading/watching
Opportunities
MyShopCatlog is looking for a design lead. Send an email to [email protected]
Cedarview Communication Limited is hiring a Chief Growth Officer. Send all applications to [email protected]
Wella Health is putting together a training and internship program for software engineering and design talents. Send an email to [email protected] to join.
uLesson is hiring a Business Development Representative. Follow this link to apply.
CcHub has launched its Fintech Incubation Programme. Apply here
Future Africa is hiring!! Interested?
TeamApt has several job openings. Want in?
OurPass needs two senior engineers with fintech experience. Send a mail
Klasha is looking for a backend engineer. Apply here.
Data scientist needed at Mono. Check this out.
Thepeer is hiring an android engineer on contract for 3 months. Apply via this tweet
TradeRepublic is looking to hire 250 into several roles. See where you fit in here
Paystack is hiring. Want to try out?
Here's to a good week!