Communication between a business and its customers is essential for business survival. From customer onboarding to retention, a company's ability to communicate clearly, effectively, and swiftly could be the difference between its growth and decline and consequent death.
Ironically, communication aids business growth and, if done correctly, ensures there are more people to relate with, increasing the communication burden.
People communicate differently and have preferred modes of communication. It, therefore, behoves a business to understand every customers' preference and reach them through it.
A daunting task, but one startup wants to make it easier.
Sendchamp is a software company on a mission to help businesses improve customer relations by reducing the technicalities involved. The startup was founded by Goodness Kayode (CEO) and Damilola Olotu (CTO) after realising how confusing the customer management process was in the companies where they had worked.
Kayode started noticing the loopholes in customer management platforms when he consulted for a fintech company to create an onboarding communication process. He had to combine tools like Mailchimp, GetGist and HelpCrunch because they each only provided one mode of communication, which meant more spending on customer communication.
While these platforms could help businesses communicate with customers effectively, there were still significant setbacks, their lack of versatility being one of the major ones.
According to Kayode, a business communicates in three stages: the first gets customers on board while the second and third support and retain them, respectively.
The lack of versatility means that these platforms could only do one of the three, which means businesses have to use different platforms at every point in time — a costly process. For example, some platforms only offer emailing services, while others are great for live chats.
Sendchamp, however, wants to combine all these services into one — a unified message delivery platform or multichannel communication tool that allows users to deliver messages across multiple channels, including SMS, WhatsApp, Email, and voice.
It also offers a customer relations management (CRM) platform solution that allows technical and non-technical people to manage customer relations effectively.
These solutions already exist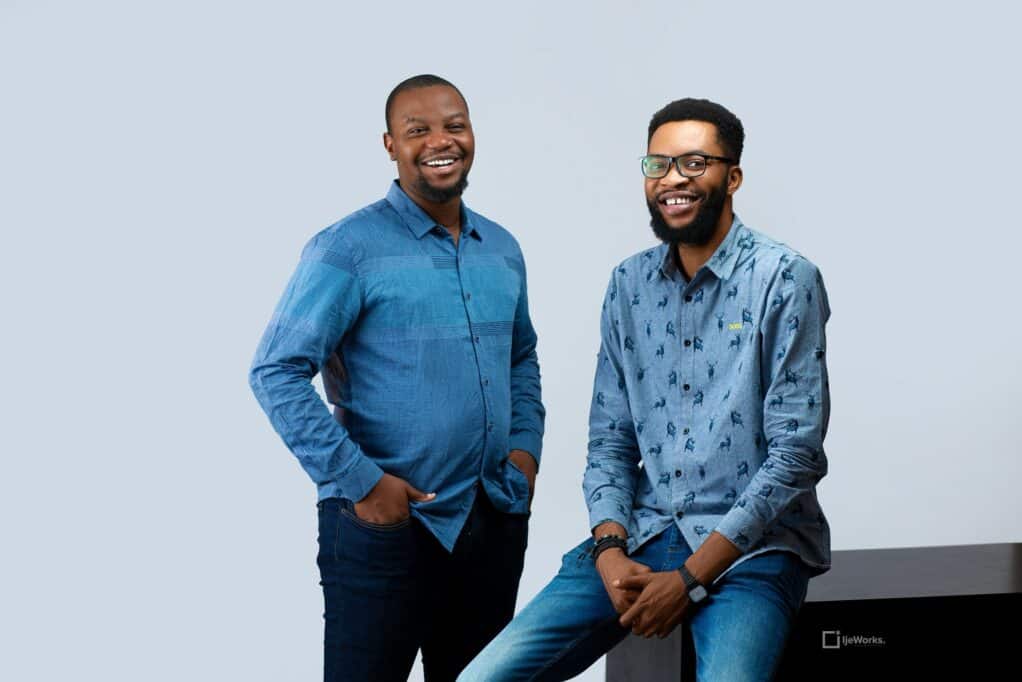 For anyone new to the customer relations and communication scene, the solutions Sendchamp is offering might seem new, but they already exist.
In his conversation with Techpoint Africa, Kayode noted that while unified message delivery platforms like Sendchamp exist, they were out of the reach of African businesses.
"We have a global solution provider that is ready to provide this, but how do we pay them? With card limits and high exchange rates, it becomes challenging to use these existing platforms."
In addition to the payment issues, some of them can only be used by technical business owners, leaving out those who do not have technical backgrounds.
"We are building a simple multichannel communication tool that allows businesses to onboard, engage, retain, or support customers from just one place. We are also focusing on non-technical people in marketing and sales," Kayode said.
Having consulted for several companies, he has concluded that customers like flexibility when communicating with a business.
"Customers do not want to be restricted; they want the flexibility to reach out to businesses via different channels, be it WhatsApp, Telegram, Instagram, or even SMS. For example, if you send an email to someone that's into agent banking, you might not get engagements, but if you reached out to them via SMS, you'd likely get responses because that's what they're used to."
Interestingly, Sendchamp raised $100,000 in an angel round in December 2021. So far, it has helped businesses using its platform reach 300,000 customers and delivered three million messages.
While only present in Nigeria, Kayode said users from Kenya have begun to show an interest in using the platform. Although Sendchamp does not have local integration in Kenya and other African countries, businesses there can still use the platform, albeit with limited functionality.
Handling privacy issues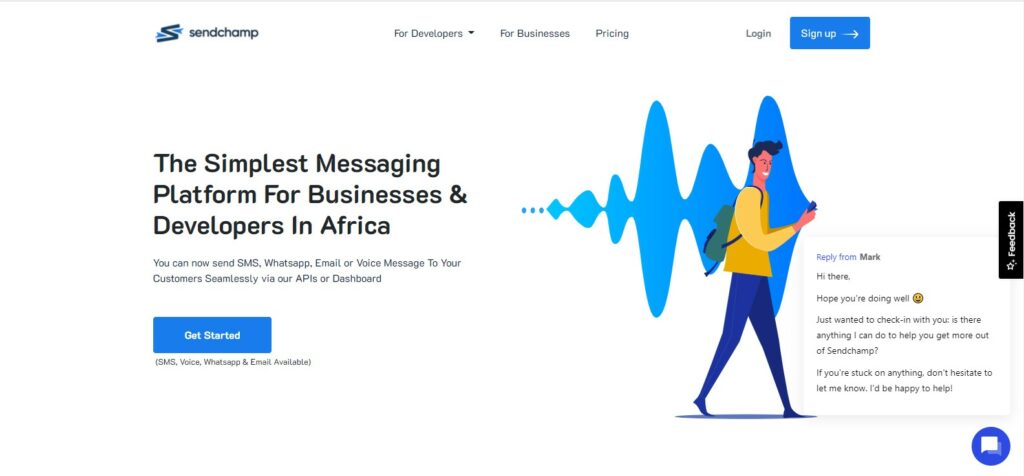 "To make money as a business, you have to reach out to customers; it is the ABC of every business," Kayode said.
He cited an example of Computer Village, Lagos and how businessmen and women called out to passers-by trying to communicate what they sell and the services they offer.
Using the same example, he pointed out that communication doesn't end at just getting the customer to buy, as retaining a customer is as crucial as getting a customer.
"So the reason why a customer is going to remember that you exist is communication."
With so much communication to be done, how does Sendchamp handle privacy?
"At the moment, we use Enterprise Grid systems to prevent a data breach. It secures information transferred between customers and businesses."
Enterprise Grid is a solution created by American communication company, Slack. It includes security and governance functionalities that help secure communication within an enterprise.
In addition to security features such as Enterprise Grid, Kayode said there are terms of use that ensure no data is sold or linked to any dataset.
Globally, the unified communications market was worth $78.33 billion in 2020 and is expected to reach $344.84 billion by 2028. Sendchamp wants to be a significant part of that market as Kayode believes that every business in Africa will use Sendchamp to boost customer relations.