If 2021 was an amazing trip for Nigerian fintechs, then 2022 could be a blast off to space. That's how significant the exponential growth in the fintech space has been in recent years, and it creates room for bullishness in the space. But then, no one can see the future, and we can only use past experiences to gauge future expectations.
For instance, Nigerian fintech funding in 2021, $800 million, was 120% higher than funding in the last three years combined. Also, there are new dimensions to our understanding of fintech companies.
In 2020, we saw the rise of API fintech companies, which we examined closely. In 2021, we saw the launch of an open banking framework and lending companies deepen their tentacles in the Nigerian market.
There's no telling what to expect, but for the fifth year running, Adedeji Olowe, a Trustee of Open Banking Nigeria, has made interesting predictions for the fintech space in 2022. While you can find the predictions on his website, our tradition for the past two years has been to give them relevant context and leave you with the caveat: No one can really predict the future. 
From foreign exchange disruptions, expected acquisitions, and a new KYC king, here's a peek behind the curtains for Olowe's fintech predictions for 2022.
The market goes super-hot. New unicorns are born. Old players die.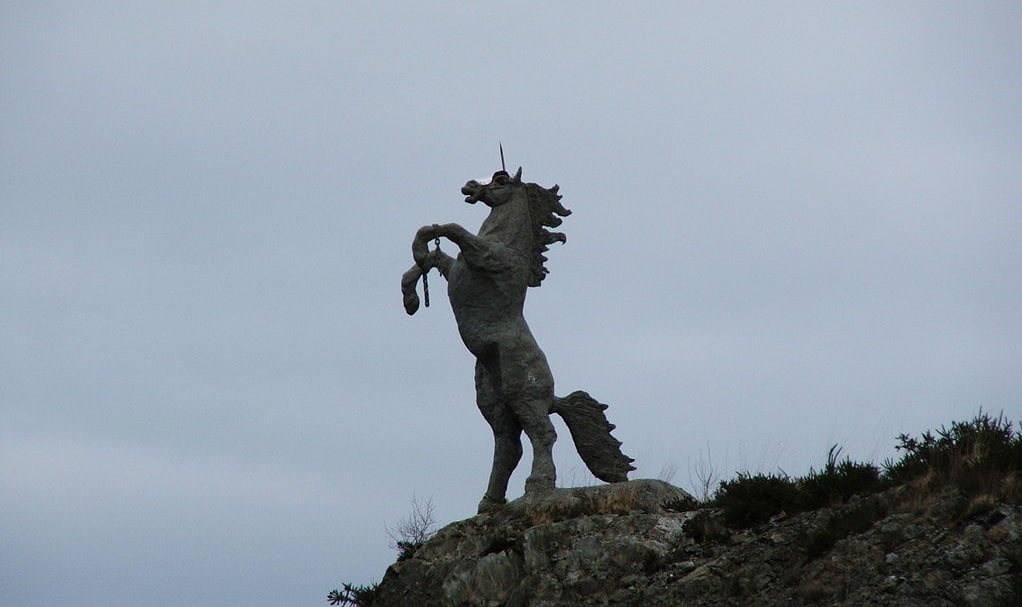 In 2021, Africa minted five unicorns, two of which were Nigerian fintech companies. With $800 million in fintech funding in 2021 and the CBN licensing new payment services providers, Olowe believes there will be heavy competition in Nigeria's fintech space in 2022.
"The market becomes competitive like crazy; fintechs would use dollars as weapons to snap talents and do marketing; larger and ballsy fintechs may start doing their APIs directly, bypassing Mono and others. When the smoke clears, the battlefield would be full of dead bodies," he declared.
Olowe maintains that the aftermath of this battle would see new players crowned unicorns and any of the older players born before 2015 sink.
There's not much to reflect on here that hasn't been said already, but in these kinds of battles, the only clear winner is usually the customer. The only exceptions would be cases of companies using severely unethical practices to gain a competitive advantage. In this case, the media's watchful eye will be very important.
A global giant comes to play; I will pay you with WhatsApp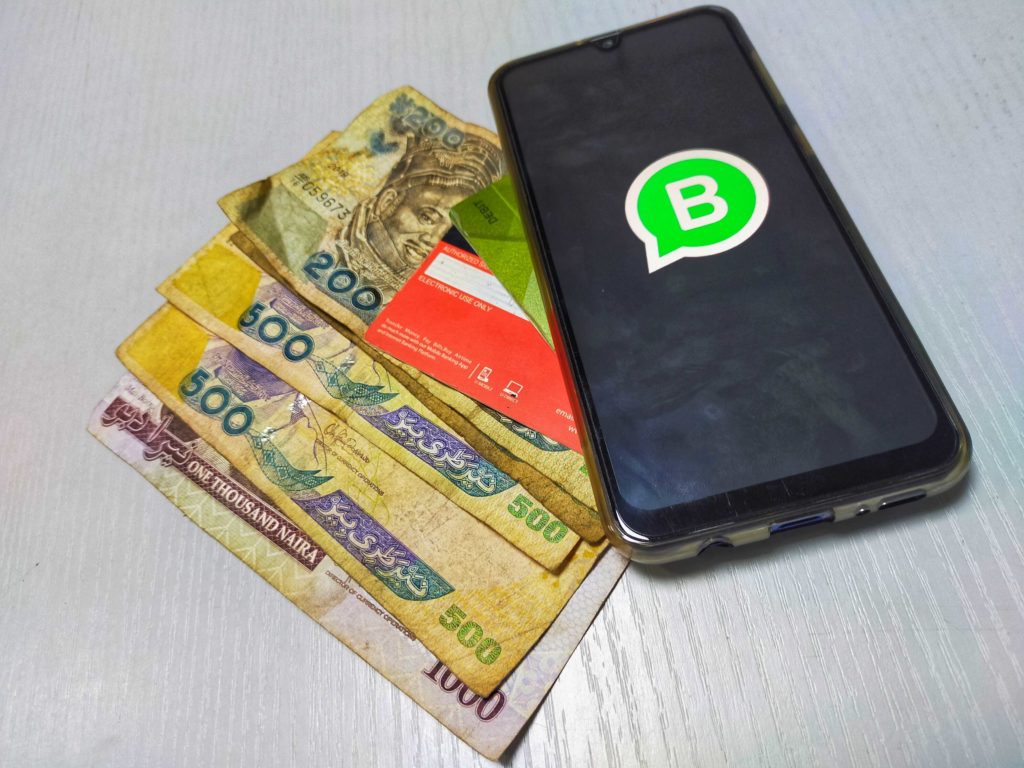 "Stripe came in 2020 to buy Paystack but not to play. But in 2022, my blurry eyes see a global player coming to play big time," Olowe says.
Though Africa has witnessed much growth in recent years, most global tech giants do not take the African market seriously. But we began to see a shift last year, with Google playing a major role and launching a $1 billion fund to build giant subsea cables and fund startups, among others.
Last year, we saw TechCrunch hire its first African reporter to increase its coverage of Africa. Also, in 2021, Apple appointed a country manager for Nigeria and Twitter opened its first African office. However, these moves do not show full intent to set up shop in Africa.
Google and Apple stores are unavailable in Nigeria; PayPal still only allows Nigerians to send money. It appears the market is still too nascent for most prominent players, so why would a global fintech player come in?
"The market is hot as hell; alternative payments methods, such as virtual accounts, have proven to be very successful. API players like OnePipe and Mono are doing very well and shipping data around like smugglers, and lastly, open banking would go live once the standards are approved by the CBN. There is simply no better time to be here," Olowe argues.
He's betting that WhatsApp comes back with payments and could build on their shaky launch in Brazil and India with a push for the African market. 
Recall that when WhatsApp launched its payment service in Brazil earlier in 2021, the country's central bank put a hold on things. It's unlikely that WhatsApp's payment play would be good news to existing banks and fintech players.
Considering how Paystack and Flutterwave helped trigger a wave of startups in Nigeria, would global players' entry into the Nigerian market open the doors to more big tech players in other sectors?
Visa and Mastercard acquire Interswitch and eTranzact, respectively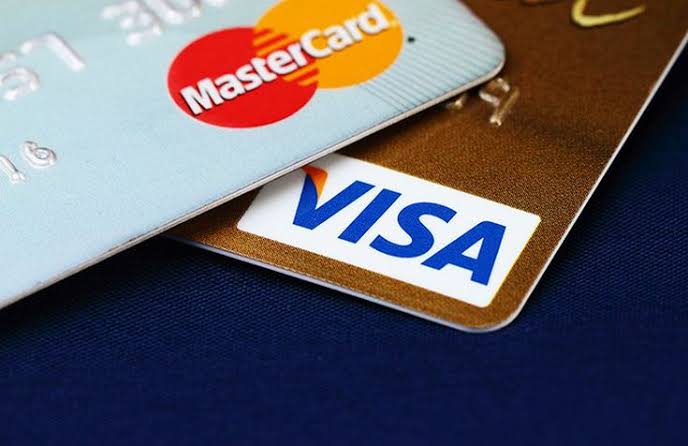 Olowe made this prediction in 2021, and remains adamant that both moves make perfect sense for the two major incumbents of global payments services.
"Naira is at an all-time low, and Interswitch fundamentals are anchored on the naira, which makes them cheaper and because they are a grown-ass fintech, they can't enjoy the 20x EBITDA multiple that smaller and younger fintechs use for their valuation. But then, they are a behemoth, and they control 90%+ of ISO card traffic in Nigeria."
Side note: EBITDA (Earnings Before Interests, Tax, Depreciation, and Amortisation) multiples are used to calculate startup valuations, and it varies depending on the growth potential perceived in that industry. For instance, a tech company would have a higher EBITDA multiple than a manufacturing company because of the perceived growth potential.
So far, Mastercard has dominated more in Nigeria, and Olowe believes Visa's next big play would be to buy Interswitch. Considering Interswitch's influence, he insists that the only option is for Mastercard to acquire Visa.
MTN launches PSB and blows everyone away
Telco-led mobile money has not gained much traction compared to Kenya and Ghana. Nigerian telcos have struggled to get a banking licence from the CBN, and though 9mobile and Glo received theirs in 2019, other players like TeamApt and OPay have stolen the headlines. 
Leveraging a strong belief in the execution prowess of MTN's CEO, Karl Toriola, Olowe predicted that MTN would finally get a PSB licence in 2021, and it did, alongside Airtel.
"MTN would drive its PSB so hard and super agents so amazingly, they would quickly suck the oxygen out of the market. "I expect a rapid decimation of Super Agents when MTN's PSB goes live," Olowe declared.
Olowe's bullishness is not without good cause. He explains to Techpoint that MTN has a history of executing with surgical precision, aptly exemplified by their dominance of the Nigerian and Ghanaian markets.
With 73.6 million subscribers, MTN controls 38% of Nigeria's telecom market. But that's not the whole story. At its annual general meeting in September 2021, it announced that it had 88% nationwide network coverage.
"I'm super curious about who Karl would anoint as the CEO of the bank, though; I smell some ex orange-coloured EDs who know all the tricks of the traditional banks and where dead bodies can be buried," Olowe mused.
The reference to ex orange-coloured executive directors seemingly points to Guaranty Trust Bank, with its orange-themed colours. But it's too soon to say.
Per Olowe, MTN would also learn of the difficulties of working with two regulators, the CBN and the NCC, one of which is very strict.
In Ghana, MTN's mobile money dominance triggered legislative actions in 2020, to stem a monopoly. While that's a possibility in Nigeria, the market is way bigger and more competitive. 
Free transfers and realisation of financial inclusion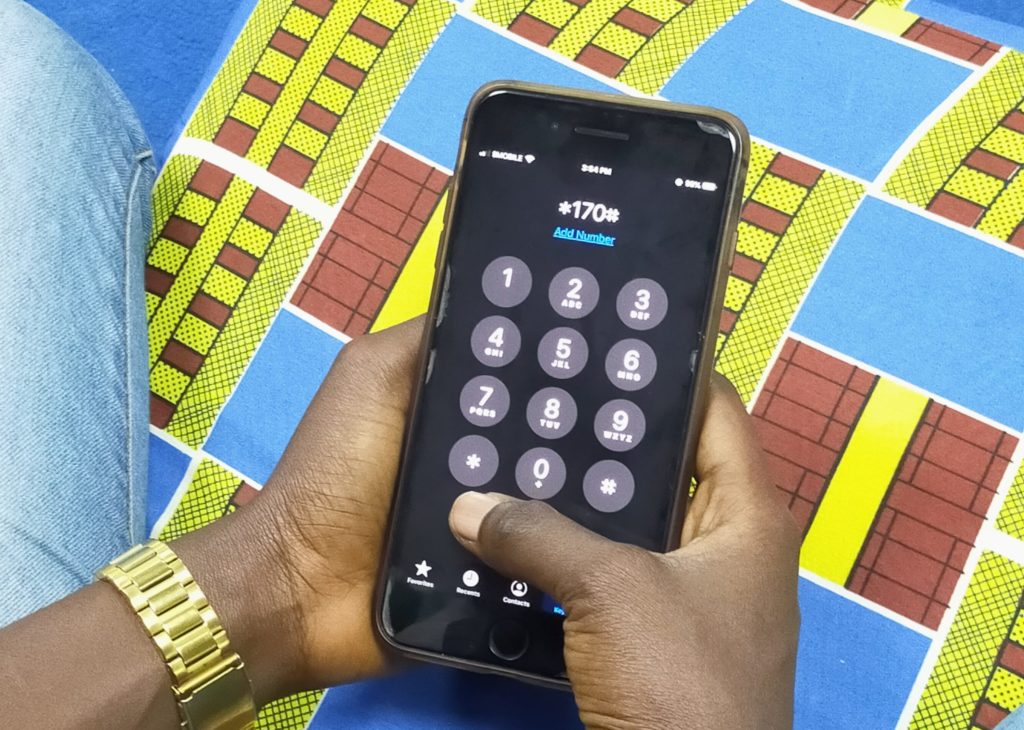 In 2020, the CBN implemented policies that reduced transaction fees for bank transfers, but nothing happened in 2021. For Olowe, this could either be a prediction or a wishlist, as he maintains that if it doesn't come to pass on its own, he will devote his energy to making it a self-fulfilling prophecy.
"Make transfers below a certain amount free for everyone, and you have a good chance of bringing financial inclusion to every Nigerian," he argues, saying that "The last time the cost of transfer went down to ₦10, the market jumped like drops of water inside hot oil."
All things considered, free transfers would largely benefit people with bank accounts and drive cashless adoption, but that might only be the starting point for financial inclusion. Credit and insurance remain big mountains to climb for financial inclusion, but free transfers would not hurt the vision at all.
Lending becomes hot; bigger banks jump in and get shocked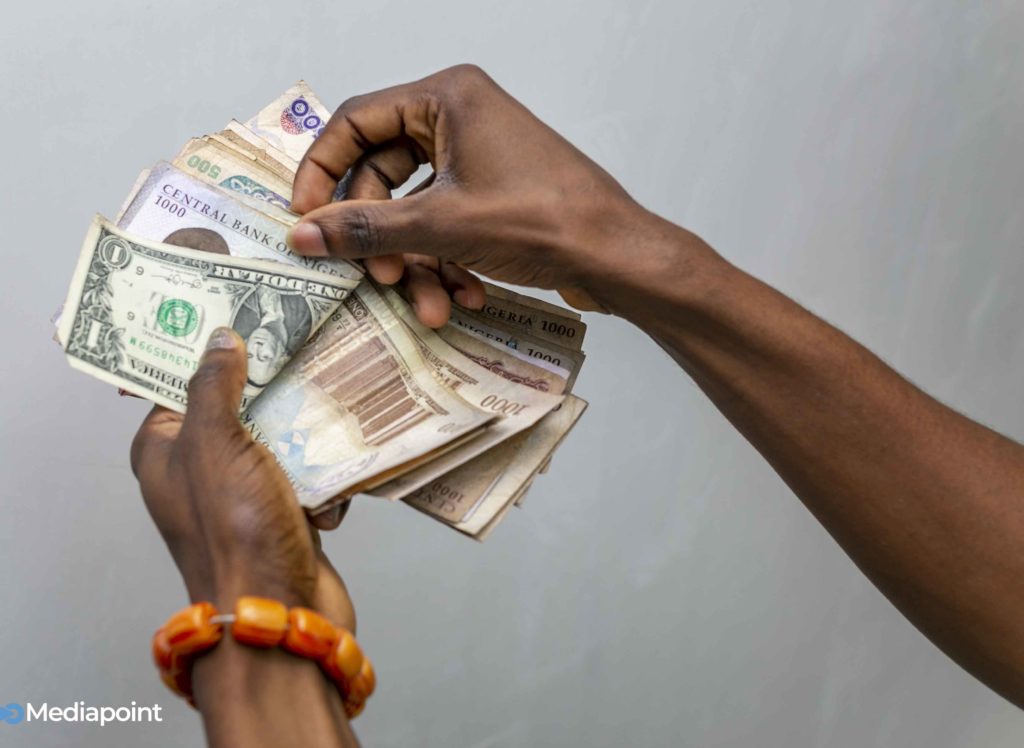 According to an analysis by Lendsqr, a lending tech startup, Nigeria has a ₦74 trillion lending gap across SME lending, asset, smartphone, laptop, education, vehicle, and mortgage financing. Despite the regulatory attention being directed towards unethical players, the space is still exploding.
As a result of this opportunity, Olowe holds that five of Nigeria's top ten banks would delve into the lending space without looking and, consequently, have disastrous experiences.
"They will fail because their loans would be packed like corporate bank credits."
Open banking goes live. API players are shaken off the tree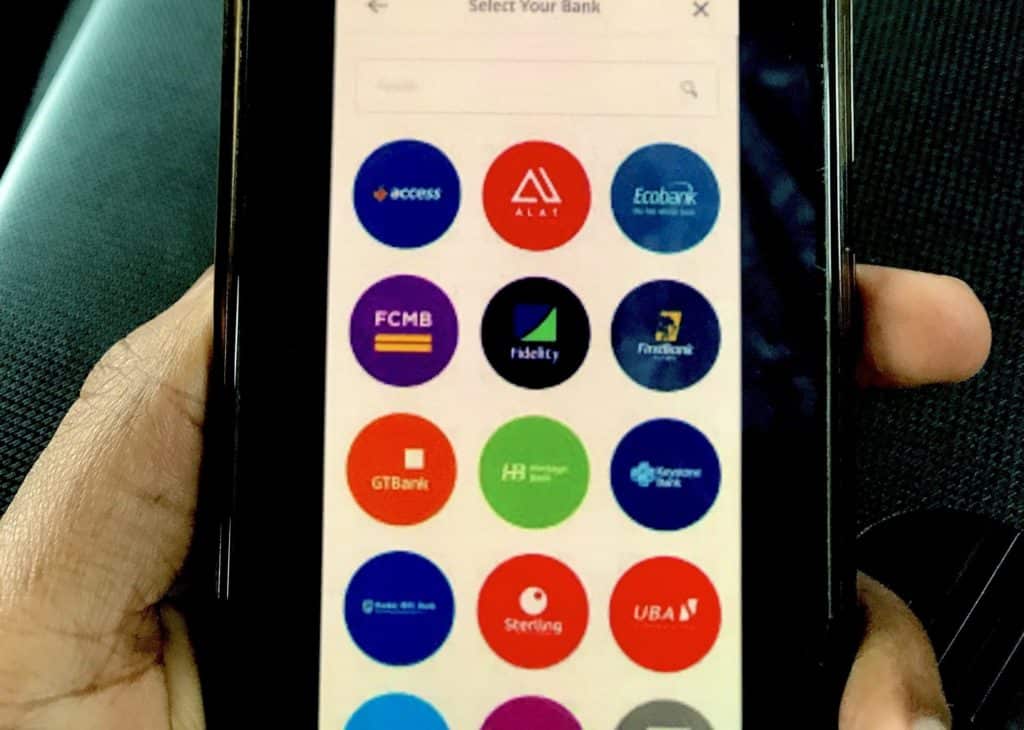 In 2020, we saw the rise of API-fintech startups such as Okra, Mono, and OnePipe, which have all raised impressive amounts of funding. In 2021, the CBN launched an open banking framework, and Olowe believes it will go live in 2022. 
"Now, open banking is significantly more comprehensive, faster, and safer than the APIs being sold. And because only licensed players would be allowed, the market may shake some old API providers out the way mobile Internet killed business centres," he argues.
Olowe is a Trustee at Open Banking Nigeria and has been deeply involved in ensuring open APIs become a reality in Nigeria. If you're not sure how open APIs work or what an API is, check out the analogy in this piece.
"API fintechs are seen as the broker between two parties. How? By accepting messages from the sender, passing them as requests to the receiver, and returning data to the sender. Similarly, via API calls, users can request information from the broker at any time," reads an excerpt from our previous article.
Though Olowe holds this position, Abdul Hassan, Mono CEO, maintains that API fintechs are building the infrastructure to enable open banking. There's more.
If you have any interest in fintech, then check out the two articles linked in this section and either keep a close eye on proceedings or become an active player yourself.
NIN dethrones BVN. CBN's fear comes true.
Launched in 2014, the Bank Verification Number (BVN) is a unique identifier for every user of financial services in Nigeria. To date, there are over 51.8 million registered BVNs in Nigeria. 
In 2021, citing the misuse of the BVN, the CBN clamped down on several fintech providers and limited access to the BVN. However, this move coincided with the resurgence of the National Identity Number (NIN), which had enrolled over 71 million people as of December 31, 2021.
The NIN is increasingly becoming the digital identity of choice, but there are some question marks around its security.
"The only problem is NIN being government property means data security and privacy may be poor. Soon, a major breach happens, and DSS is called to fish out fintech founders," Olowe surmised.
Digital identity has been a significant problem for most Nigerian businesses, and while enrollments for the NIN are skyrocketing with the help of private companies, questions around security would have to be addressed. With the presence of VerifyMe and Youverify, there'll be plenty to talk about on this front in 2022.
FX goes the crypto way. P2P FX transactions power investment apps. CBN is upset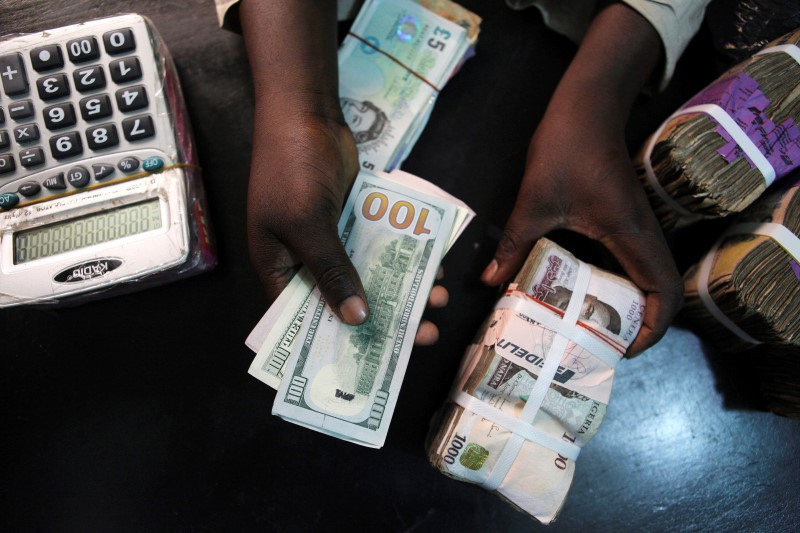 In 2021, the CBN clamped down on several companies operating anything remotely connected to foreign transactions. It started in 2020. The naira's value was in free-fall against the dollar, and the country's apex bank was taking no prisoners as it dealt brutal blows to any party it deemed responsible.
It came after remittance services providers, mobile money operators, then it went after crypto startups, next was the investment tech startups, and soon after, FX platform, abokifx.com. With many Nigerians shopping online and interacting with several foreign websites, there's still pressure on the naira.
Olowe believes that these clampdowns could lead to a P2P play by FX dealers, a move that saved the crypto space from regulatory scrutiny, for better or for worse.
"While some investment apps may have gotten an injunction to prevent CBN from locking their accounts up, trust them to throw a party if P2P can save their business model," Olowe stated.
So there you have it. What do you think about predictions for the fintech space? Do you think MTN will blow the market away? Who will win the fintech war of 2022? Leave your thoughts in the comments section.