Africa's largest e-commerce giant, Jumia has been at the forefront of notable changes across its outlets in various countries in Africa.
Last year, Jumia shut down its operations in countries like Cameroon and Tanzania with the details surrounding this shutdown a bit sketchy.
Sharing the company's vision for the year 2020 in a press conference, Jumia Group's co-CEO and co-founder Jeremy Hodara, announced that Massimiliano Spalazzi will be the new CEO of Jumia Nigeria.
Spalazzi, who will retain his current designation as Executive Vice President, Marketplace (formerly Kaymu) for Jumia Group, joined the company in 2012 as the head of its online marketplace.
He has also served as CEO for Jumia Emerging Countries between January 2015 - January 2019 and CEO Jumia market from January 2015 - September 2017.
Hodara says this appointment is a sign of the growth that comes with working for a company like Jumia and expects more of such promotions from within the company.
Jumia's co-CEO also envisages growth and profitability in the new year, a scenario he believes will be made possible by incentivising the usage of the platform and increased use of JumiaPay.
With the new appointment, Jumia Nigeria's former CEO, Juliet Anammah assumes the role of chairwoman of Jumia Nigeria and the Head of institutional affairs across Africa.
As Chairwoman of Jumia Nigeria, Anammah explains that she will be supporting Spalazzi for the smooth running of Jumia Nigeria no longer be fully involved in the day to day activities of Jumia Nigeria.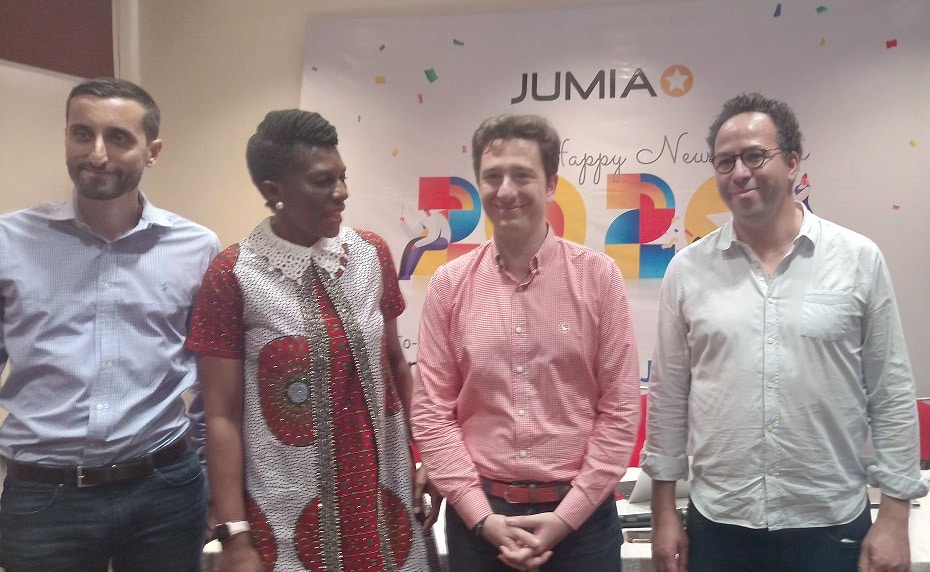 As part of the vision for 2020, Spalazzi says the company will keep looking to make goods more affordable for consumers, foster faster deliveries with Jumia x-press, and concentrate more in the delivery of fast-moving consumer goods (FMCGS) and essential commodities.
Recall that e-commerce giant announced the appointment of Diana Owusu-Kyereko as the  first CEO for Jumia Ghana as well as other leadership changes across its other African outlets.
2019 was a mixed bag of success -- engineered by the rise of JumiaPay and FMCGs -- and unpleasant events such as its struggles in the stock market. However, it's recent structural changes may position it for more success in the new year.