StartUp SouthWest is a beneficiary of the Growth and Employment project (GEM - https://bigportal.org.ng). The project is focused on fostering a vibrant and sustainable technology ecosystem across the South West region of Nigeria (Ekiti, Ondo, Ogun, Oyo, Lagos and Osun) of Nigeria. Startup SouthWest is one of 6 proposed similar regional hub projects being supported by GEM (one per geo-political zone). StartUp SouthWest will include pre-Incubation trainings programs and a Startup Incubation program.
The Pre-Incubation program is focused on providing training and support in Data Science, Artificial Intelligence, Software Development Ethics, Entrepreneurship and Ideation.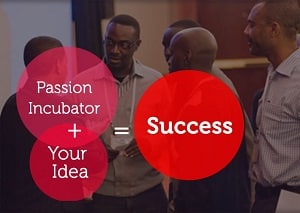 The Startup Incubation component is a 6-month long program that provides an opportunity for innovative startup teams, solving some of Africa's biggest problems, to: rethink their business model, redefine their product and strategy, achieve product market fit, and acquire early customers (including corporates) and/or investors. Riby and TradeBuza are startups who went through similar programs
As part of its key objective of connecting ecosystem players (entrepreneurs, hubs, developer communities, corporates etc) across the region, the Startup SouthWest team is planning a South West innovation roadshow - stay tuned.
To apply for the StartUp South West Pre-Incubation and Incubation programs, kindly visit www.ssw.passionincubator.ng. Application for Pre-Incubation (Lagos, Ogun and Ondo cohorts) and Incubation programs now open and closes on 30th of August.
About Passion Incubator (PI)
Passion Incubator is a technology incubator/accelerator that supports and invests in startups. PI also collaborates with corporate organisations, government agencies, international development organisations, embassies and universities to design, manage and implement startup programs. To learn more about Passion Incubator, please visit our website at www.passionincubator.ng.