Good news for Android fans in Nigeria. Android One is coming soon!
For those who many not know, Google — sorry Alphabet — started the Android One project in a bid to standardise Android phones, by giving manufacturers references, standards if you would, by which to build their phones.
Due to commoditization, smartphones are becoming increasingly ubiquitous, especially because the Android OS is open and free for anyone to use on their device. As a result, myriad of nameless, low quality brands began proliferating the market, particularly in emerging markets. This was giving Android a bad name, hence the Android One project. The idea was for Google Alphabet to worry about all the R&D for materials and costing, while the OEMs would just worry about branding. This wonderful formular helped birth (relatively) quality budget smartphones that retail for as low as $50 (about N10,000). Android One phones are also always among the first in line to get the latest version of Android.
As with all Google's similar experiments, the project kicked off first in India before expanding to other emerging markets including Pakistan, the Philippines and Indonesia. However, for some reason they managed to avoid Africa until now. That's right,  Android One is finally coming to Africa. Nigeria to specific.
Advertisement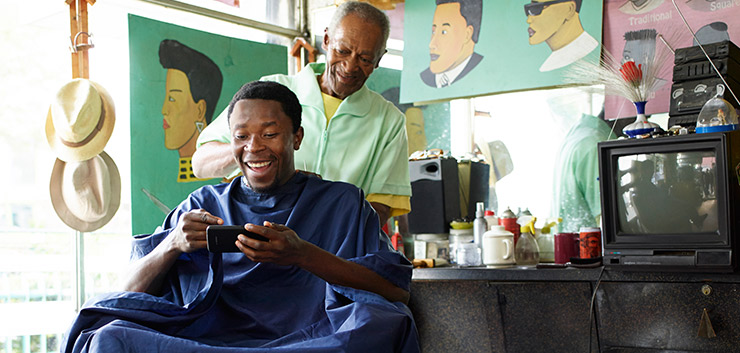 We have it on good authority that Google Alphabet will be kick-starting the Android One project in Nigeria in partnership with China-based local OEM Infinix. Which makes sense, if you have been paying attention to Infinix's #TheHottestOne media campaign on Twitter. A proper launch event is scheduled for "sometime next week".
That's as much we know for now. We will keep you posted on further developments.
---
Jan. 18: Bonus Built in Africa episode: Town Hall meeting with Peter Salovey, President of Yale University

---
On March 25, 2021, Techpoint Africa will be hosting the brightest minds in decentralised finance/crypto at the Digital Currency Summit tagged "Building the money of the future" Click here for more details, registration and sponsorship. Location: Fourpoint by Sheraton, V.I. Lagos
---
Report: Millionaire West African startups" raised over $1.806 billion between 2010 and 2019, 97.9% of which went to Nigerian startups. Get a free overview and 50% purchase discount here.
---
Comments