The Nigerian gaming industry this year witnessed growth in the quality of mobile games released. Following a PwC report that provided insight into the mobile gaming market in Nigeria, it is evident that there is money to be made. The mobile gaming sector in Nigeria is projected to hit about $177 million by 2019, up from $91 million in 2014.
It is expected that social/casual games will comprise 8.4% of the total video game revenue in Nigeria. This is due to the usage of more mobile devices than consoles and PCs by gamers.
Quite a number of individuals and game studios worked tirelessly in 2016 to provide games for the Nigerian audience. To show some of the progress made in the Nigerian gaming industry, I have curated five mobile games that were either announced/released in 2016.
Gidi Run
Gidi Run is a mobile game by Gamsole. The game, with a certain Subway Surfers feel to it, is set on the streets on Lagos. If you are familiar with the Danfo (commercial bus) in Lagos then the game wouldn't be so weird to you.
You are provided with three characters — a bus conductor, a policeman and even a Danfo - to choose from and make your way through the streets avoiding obstacles. Gidi Run also has a championship mode that allows you drag scores with your Facebook friends.
You can download Gidi Run here.
Berry Quest Legend
David Oluyale and Lanre Oladipo teamed up to create Berry Quest Legend, though that wasn't their original intention. Berry Quest Legend is a virtual puzzle board game that combines a fruity feel with a stylish game play of the chess board.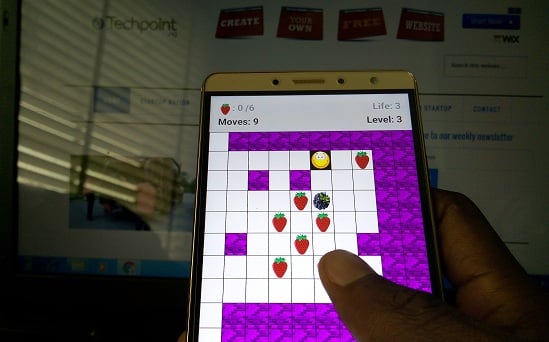 When playing the game, berries are spread in different boxes across the board and "L" shaped moves are required for Knight Sam - the smiley pawn that moves across the game board - to eat them. For every level, the "L" shaped moves are restricted to 9 times before the life runs out.
If you are interested in playing Berry Quest Legend, you can download the game now.
Throne of gods
Throne of gods is a combat game created by Akdogan Ali and Umusu Samson (who is a Computer Science final year student from the National Open University of Nigeria).
The demo version (practice mode) of the game is complete with a soundtrack and two characters. The creators of the game have set up a website where individuals/organisations that wish to support them in making the full version can donate funds.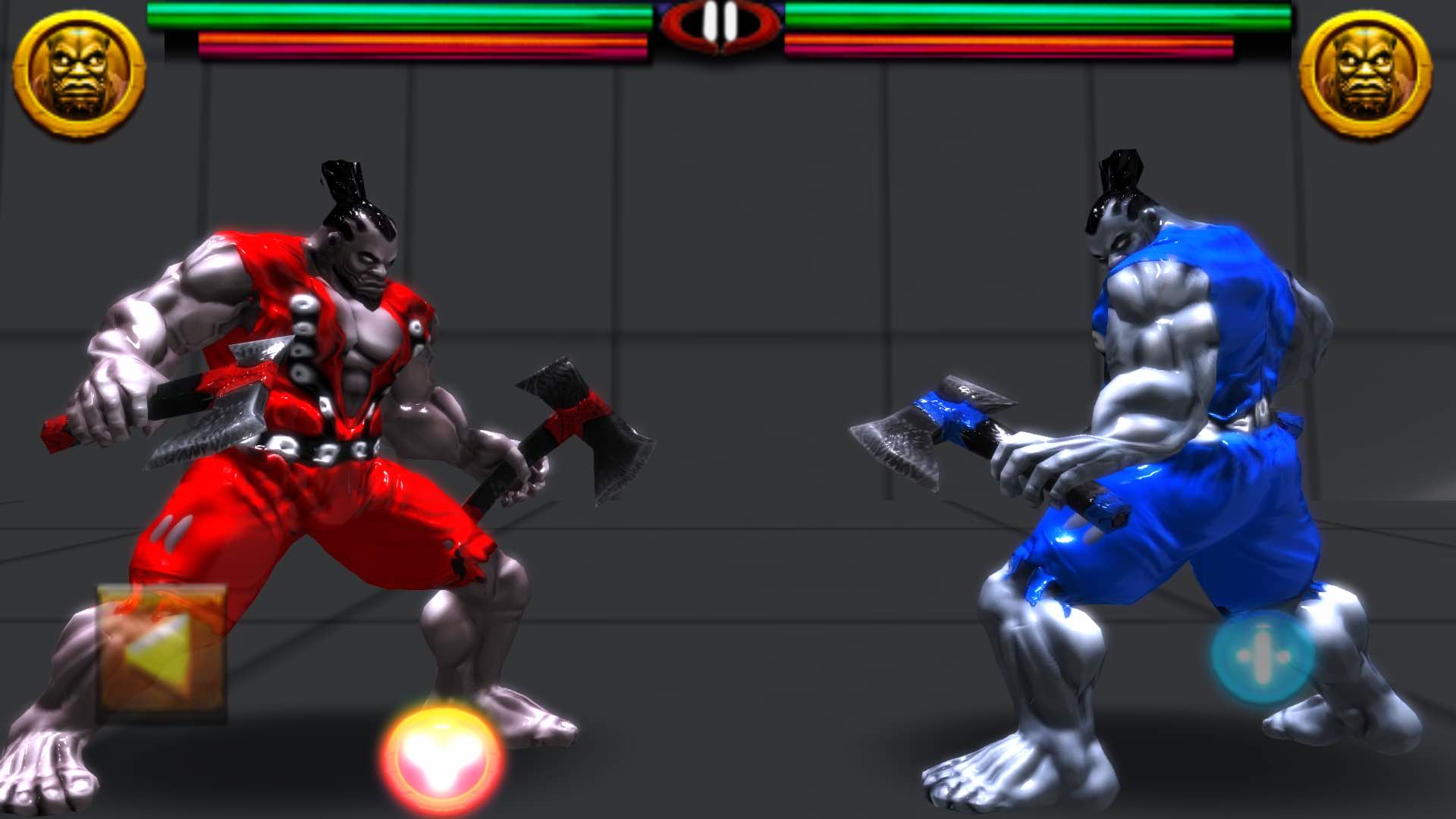 An update of the game which will introduce a female character is expected to be released soon. To download 'Throne of gods', you can visit the official website for the game.
Monkey Post
Monkey Post is another interesting game from the makers of games like Oya Run, Chicken Escape and Jagun: Clash of Kingdoms among others. ChopUp released a teaser for Monkey Post in October this year.
The game is reminiscent of childhood days playing football in Nigeria. The closeness of the goal posts and the unofficial nature of the game are associated with the choice of name (Monkey Post).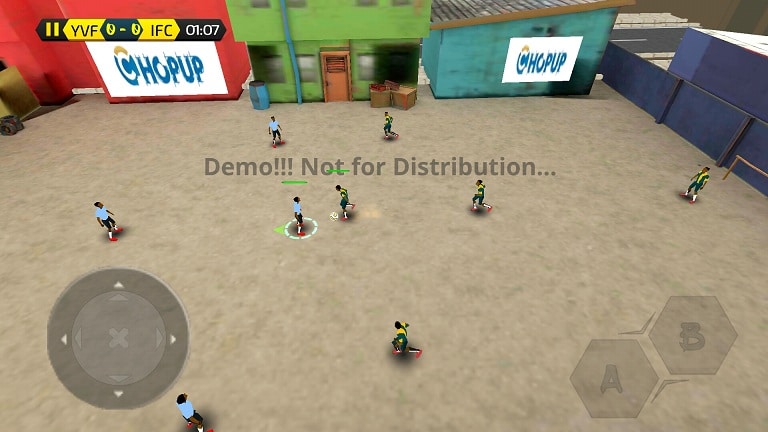 If you are familiar with Five-a-side football then Monkey Post will be an interesting game to you. The game play is easy for those gamers that play soccer on mobile phones.
Thinking of trying Monkey Post out? You will need to be a bit more patient since the game isn't officially out for download. You can however get a peek into gameplay here.
Aboki Run
Maliyo Games, a Nigerian mobile gaming company released Aboki Run just in time for the festive period. The endless runner game reminds one of the likes of Temple Run and Subway Surfers.
In Aboki Run, players embark on a journey as they help three young friends, Danjuma, Gbenga and Chinedu, discover more about their ancestral home.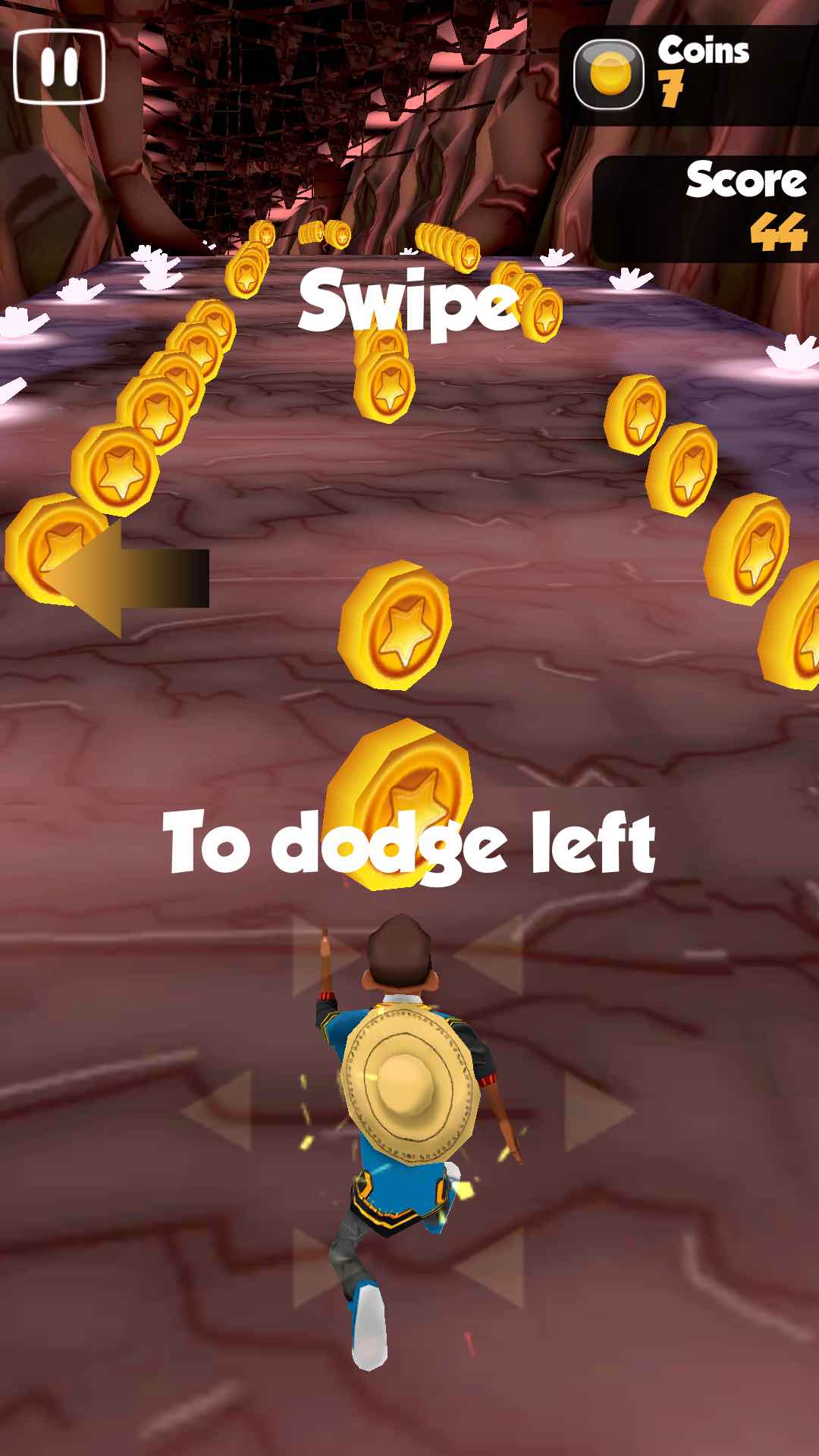 The game is a single-player game, which features multiple scenes including a cave, forest, town and a christmas scene. The player's objective is to gather as many coins as possible while avoiding obstacles on the way.
Interested in playing Aboki Run, you can download the game now.
In January we reported that global mobile and social gaming company, Gameloft, opened a new office in Nigeria. With the increased release of locally made games, one can expect to see more positive development in the Nigerian gaming industry in 2017.
Have you tried playing the games listed above? Share your views with us in the comments section below.