Pan-African entrepreneurial training programme, seed fund and incubator MEST closed its third successful MEST Africa Summit last week Thursday.
The three-day event, which took place in Cape Town South Africa, culminated in a tightly contested pitch competition between MEST portfolio company founders.
Nigeria's Accounteer would go on to win the competition, receiving an award of $50,000 in equity investment from the Meltwater Foundation, along with space and support in the MEST Incubator Lagos.
Competing at the continental level, against the likes of Cowtribe from Ghana, Data Integrated Limited from Kenya and Swiftvee from South Africa, Accounteer's chances were never in doubt.
As a smart cloud accounting platform, Accounteer's solution is targeting African SMEs. In Nigeria alone, that market comprises over 37 million SMEs.
But in a somewhat conservative stand, Niyi Adegboye (who represented the startup) explains that the victory was a result of continuous hard work by the entire team both in the regional level and at the grand finale.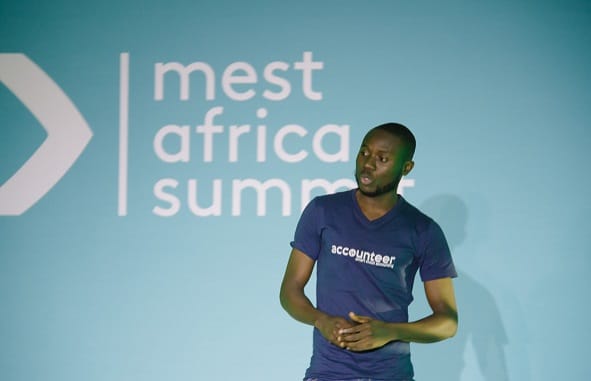 Accounteer, as we know it, has always looked towards partnerships that help it to grow faster and smarter. It was one of the startups that benefited from Venture Platform's second Accelerator programme and also took part in Pitch Storm at the inaugural Techpoint Build startup event.
In relations with MEST, the partnership would be multi-faceted, says Niyi.
"While discussions are still on-going, one thing we know for sure is that it will embrace an investor-startup relationship as well as a strategic partnership for other business figures."
Since its 2008 launch in Accra, Ghana, MEST has been driving some of the continent's most successful entrepreneurs to scale, while achieving Pan-African and global reach and recognition.