INFINIX Mobility Limited announced the prolific Nigerian music artiste, Davido as its brand ambassador at the illustrious Radisson Blu Hotel.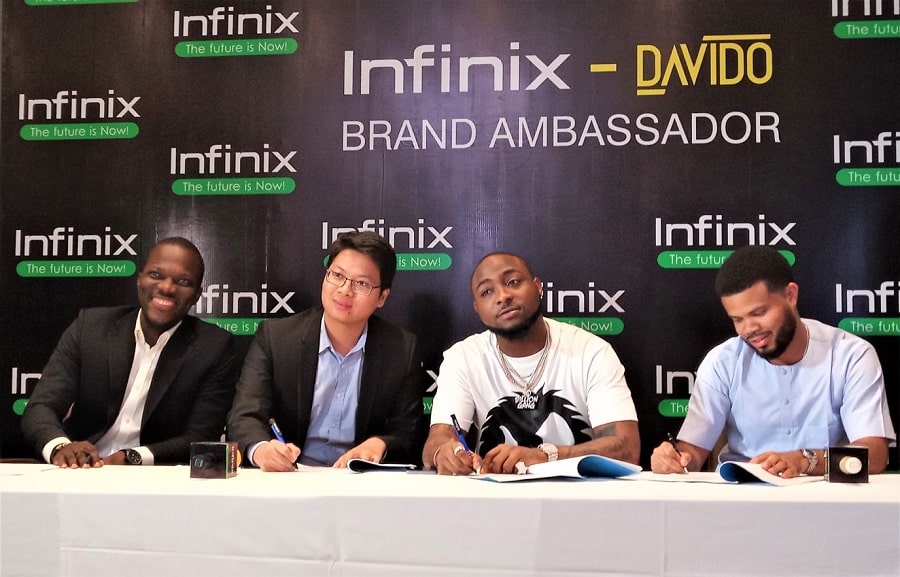 One of the leading smartphone makers, INFINIX Mobility Limited, has distinguished itself from its competitors with its tech, bold, stylish brand persona which is a perfect mixture of technology and art. This has appealed to its target audience immensely and its "The future is now" mantra has also encouraged its young fans to be creative and be productively efficient in their various fields of specialisation.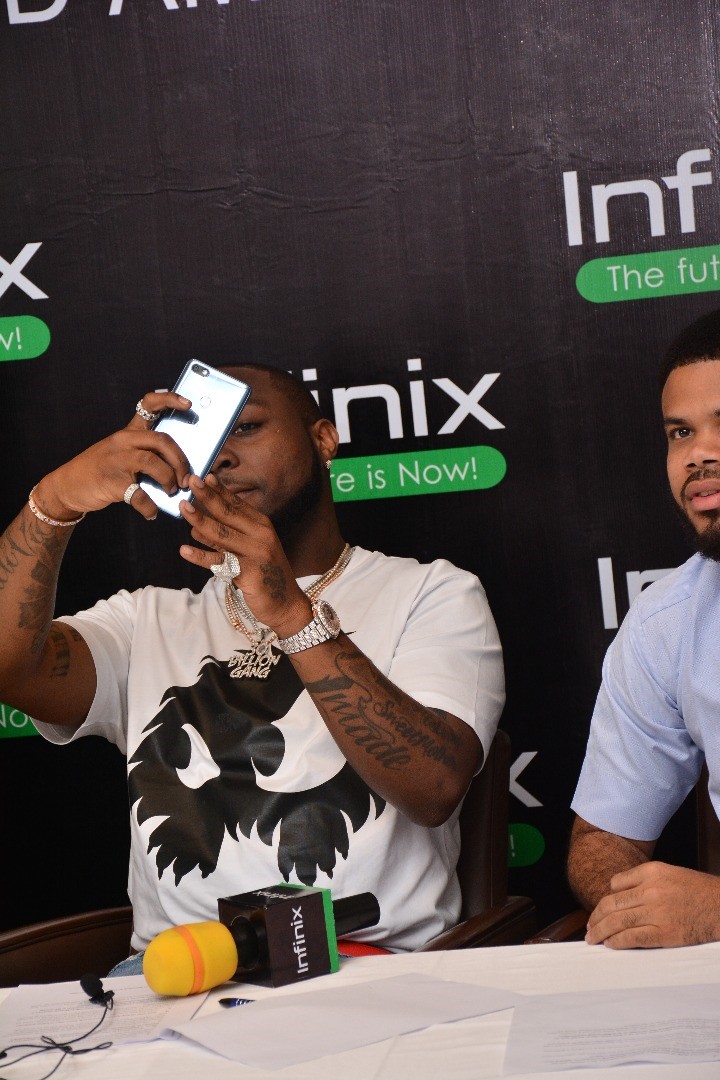 A lot of strategies can be linked to the uprising of INFINIX Mobility Limited. One of them is being able to understand the extent of connection of its target audience to certain pivotal aspects of Pop culture and creating affiliations with notable icons to propel the brands to new heights.
Born David Adedeji Adeleke, Davido's musical career has been nothing short of amazing. From chart topping singles, awards, ground breaking records, worldwide tours to global recognition, this was yet another major milestone attained for the singer as he was all smiles today while putting pen to paper to be the new face of INFINIX Mobility Limited.
Speaking at the media unveiling, Infinix Marketing Communications Manager, Mr. Adetayo Odunowo re-echoed the brands' innovative culture from its formative years till date. He spoke about the unveiling and Infinix commitment to continually give their budding fans what they want and when they want it.
 "Apart from consistently dishing out world class gadgets, we at INFINIX Mobility Limited, understands that our fans are young trend setters and so is Davido's fans and since we are a brand that is known over the years as bold and stylish, bringing Davido in as part of the team was a welcome development from all of us at INFINIX Mobility Limited,"Odunowo reiterated
Infinix being one of the leading smartphone makers and Davido as one of the biggest music artistes to emanate from Africa in recent times. It is no coincidence that they have come together to form a cohesive partnership.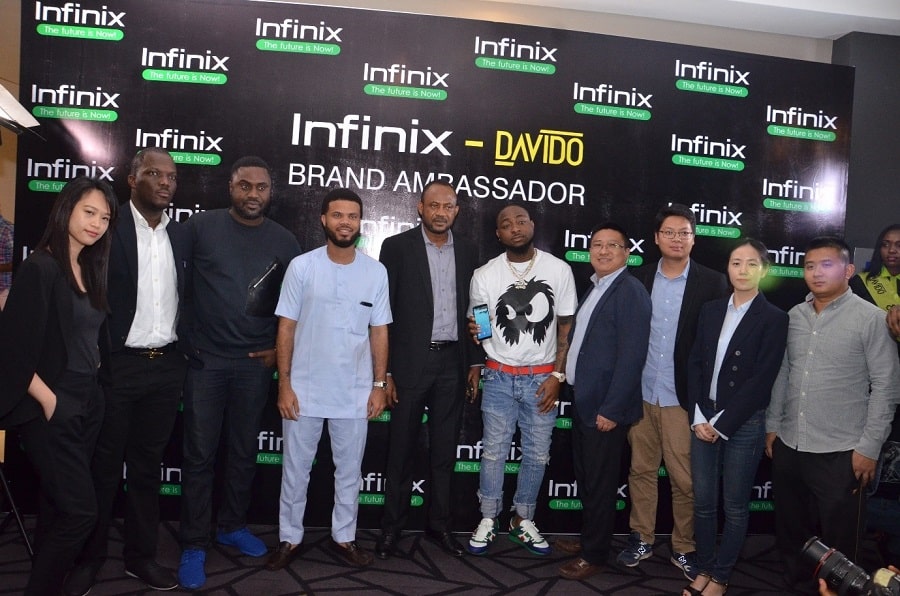 They are both trendsetters who possess a similar fan base that are built to challenge the norm with their ideas and line of work. They are both tech savvy entities that have built their reputation on the emphasis for top notch delivery, Infinix through their smartphones and Davido through his music.
While both entities also possess an International reach that is continually expanding, this news is poised to set off a ripple effect of excitement through the minds of smartphone and music lovers. It would also lead to an expansion in the sales of Infinix smartphones within the marketplace and an increase in demand for Davido's craft.
Infinix Mobility Limited and Davido, it is indeed a double amazing partnership; strategic and well-orchestrated.
For more information on this and more, Visit INFINIX Mobility Limited, Facebook, Twitter & XClub platforms
About Infinix
Infinix is a premium smartphone brand designed for young generations who desire to live a smart lifestyle. Founded in 2012, Infinix is committed to building cutting-edge technology and fashionably designed dynamic mobile devices to create globally-focused intelligent life experiences through a merging of fashion + technology. Through daily interactions, these intuitive products become part of a lifestyle that represents trend-setting and intelligent experiences for young people around the world. Infinix currently promotes four product lines: ZERO, NOTE, HOT S, and HOT in a global marketplace reaching countries in Europe, Africa, Latin America, Middle East and Asia. With the brand spirit of challenging the norms, Infinix smart devices are designed specifically for young people who want to stand out, reach out and in sync with the world.