That your little idea today may just be the next big thing tomorrow and here's why the best time to start your Entrepreneurship journey is NOW!
DIAMOND BANK in collaboration with Enterprise Development Centre (EDC) of the Pan Atlantic University unveils the start of the DIAMOND BET season 7, with business/entrepreneurial trainings for 50 entrepreneurs and a N3, 000,000 grant for the top 5 businesses after the six months training.
The program is aimed to Inspire, encourage and support budding entrepreneurs in Nigeria.
Understanding that some of the major challenges for potential Entrepreneurs today are FUNDING and MENTORSHIP, Diamond Bank has combined these two in the Building Entrepreneurs Today (BET) CSR Initiative which involves the training of fifty (50) budding entrepreneurs over a period of 6 months after which the top 5 are awarded N3, 000,000 grant to take their businesses to the next level. This will be achieved through series of Entrepreneurship and mentorship programs developed by the Enterprise Development Centre (EDC).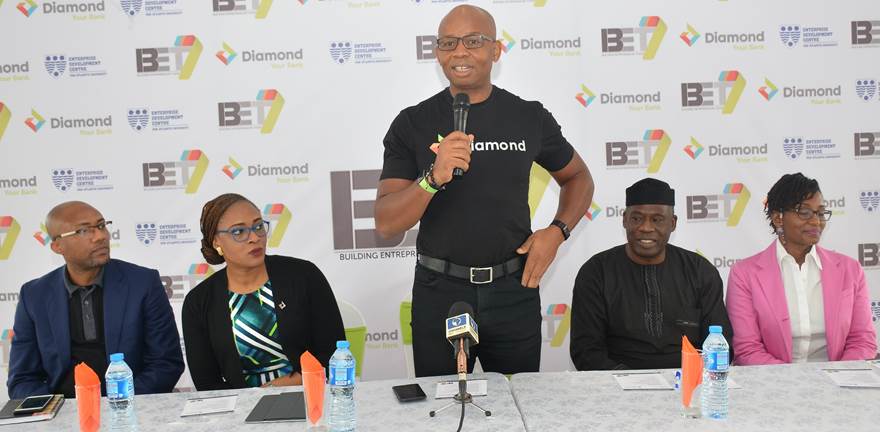 In the past years, the Diamond BET initiative has contributed immensely to the pool of skilled Small and Medium Scale Enterprises (SME) entrepreneurs and has by extension boosted wealth creation across the country.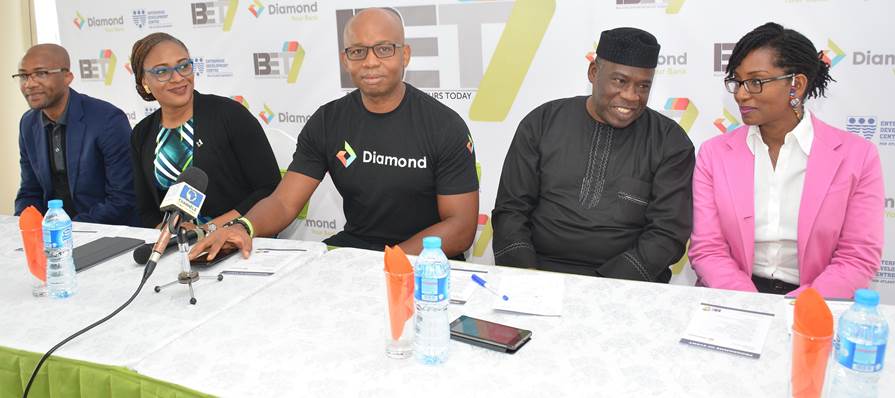 Diamond BET is inviting innovators and entrepreneurs from all walks of life to take on this opportunity, potential beneficiaries are encouraged to apply to get on the program as it is open to entrepreneurs in all sectors, across different ages with focus on innovation and social impact.
Applications are opened from now till September 29th, 2017. If you think you've got that big idea that will reshape the future, pitch it now and stand the chance to get funded!
Join today's entrepreneurs rethinking tomorrow. Join BET 7. Click diamondbet.com.ng now to get started.