On September 30 1999, the federal government of Nigeria, under the administration of former President Olusegun Obasanjo, introduced the Universal Basic Education (UBE) programme. The aim: to ensure unfettered basic education for every Nigerian child.
While this move reaffirmed the important role of education in building a vibrant economy, it also emphasised the poor state of education in Nigeria. Nigeria has continually struggled to maintain its educational standard beyond the ordinary. Regrettably, this has allowed the spirit of illiteracy creep its way into the nation.
Looking back 18 years since the UBE programme was inaugurated, the government has been the primary champion of educational reforms at the basic level. But in recent times, individuals have equally found the required motivation to step up to the challenge -- especially by utilising technology.
This is the case with PrepClass, whose founders -- Chukwuwezam Obanor and Olumide Ogunlana -- have developed an appetite for solving the challenges of education. Their motivation stems from the perceived notion that the poor quality of education in Nigeria has more to do with the sector being understaffed.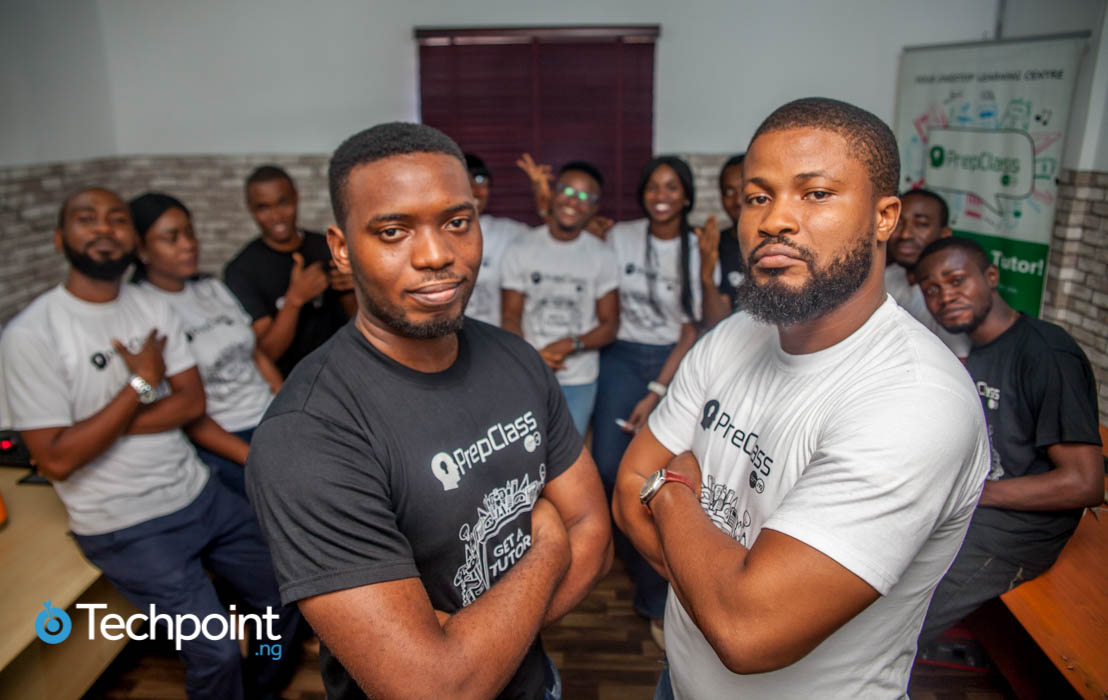 "There are currently about 1.5 million teachers in Nigeria, about 500,000 are not trained," Chukwuwezam explains, "The education market in Nigeria is understaffed and the population of students is too much for the numbers of trained teachers available."
Many other African countries are also affected by a severe shortage of trained teachers. According to information from UNESCO, the African region in general has experienced an exponential increase in the number of students enrolled in primary schools. The number more than doubled from 62 million to 149 million children between 1990 and 2012. The same statistics also put the average pupil/teacher ratio in these primary schools at about 42:1.
Indeed, while more students are in classrooms, the pipeline of trained teachers, instructional materials, and infrastructure development has not kept pace with the heavy demand. Consequently, there is a deeper learning crisis at play -- in the sense that many students aren't gaining basic skills while in school. Some students in school are even said to be not much better off than those who miss school.
Utilising technology to fill in the gaps
The infectious nature of the problem overtime have also resulted in an alarming failure rate for university entrance examinations, and prompting the federal government to gravitate from Paper Based Test (PBT) to Computer Based Test (CBT).
Seeing the complexity of this challenge, both co-founders of PrepClass became convinced that technology is essential to scaling both the impact and reach of education.
"There just had to be a way in which teachers could reach out to students one-on-one using technology, achieving greater impact," Chukwuwezam remarks, "We started with a decentralised, one-one-one classroom tutoring, using technology to achieve scale, thus PrepClass was born."
No sooner had it launched in 2014, than the startup settled into the groove pretty well. PrepClass has since raised over $100,000 in a seed round funded primarily by the Africa Angels Network and Venture Garden Group. Although PrepClass share investors with the likes of Andela, Suregift and a few other notable names, "the business itself have been its own major source of funding," Olumide affirms.
The PrepClass methodology mirrors traditional brick and mortar tutorial centres. Apparently, people are already accustomed to booking tutors physically from brick and mortar sources as a way of improving the impact of education. "Our mandate is to change the way tutors attract customers in the first place," Chukwuwezam explains.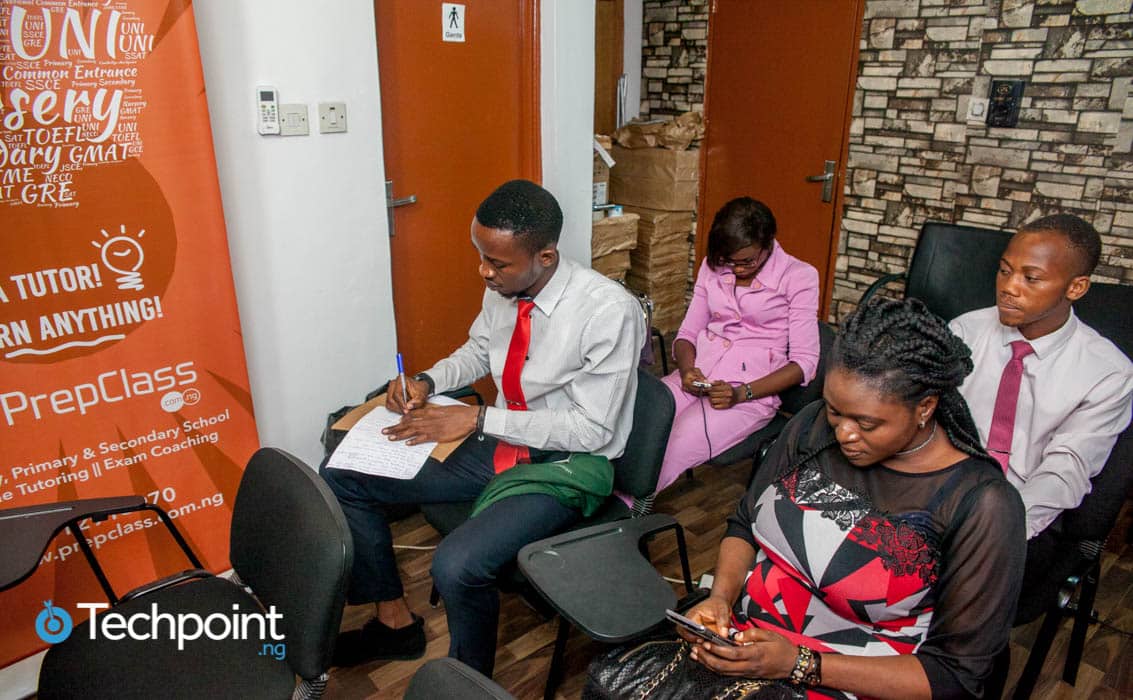 So by integrating technology, PrepClass would fundamentally have joined the existing army of solutions trying to innovate in the educational space. The business model is pretty simple: Clients pay PrepClass for connecting them with tutors. A significant percentage of this payment is remitted to the tutors while PrepClass retains the remainder as commission.
In contrast to when it started, where the founders had to undergo multiple iteration to achieve the product market fit, PrepClass now hosts over 22,000 tutors on its database, with over 5000 registered client requests. With a recently awarded grant of $322,000 from the GSMA Ecosystem Accelerator Innovation Fund, the startup is now on course to expand outside of Lagos to Abuja and Port Harcourt.
If anything, it is clear that this learning system supports the shift away from antiquated learning models toward personalised learning opportunities. Instructional designs and academic-support strategies are essentially tailored to meet the need of the individual learner, as opposed to one-size-fits-all learning systems.
Mr. Olamide Adeleke, an accredited tutor of PrepClass, believes the learning system supports a raise in the standard of learning while equally offering great financial incentives for tutors. "Asides making me more sincere to myself, my clients, the learner and my team members, the system has been interesting and equally lucrative for me," he said.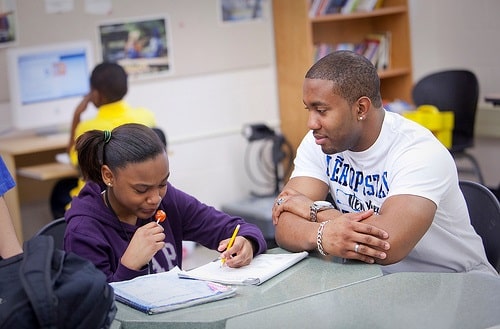 This explains why countries like South Korea, the US, and UK, despite having highly advanced educational structures, still have a thriving tutoring market worth about $13.9 billion, $7 billion and $8.59 billion respectively. Although Nigeria's tutoring market is at the nascent stage, it is still estimated to be valued at around $250 - $400 million, according to Chukwuwezam.
Nevertheless, should the perks of personalised learning automatically make the likes of PrepClass immune to possible resistance from the Nigerian market?
Where technology fits within the Nigerian context
"When we launched, we realised the business wasn't an instant commercial success because there were so many solutions in the market, and there were like a billion reasons why test prep(aration) is very tricky," Olumide admits, "Nigeria is still largely an offline market."
Although the internet is driving many online businesses, it is not necessarily at the core of the services for most. With PrepClass, as is with most online tutor booking platforms, a physical tutoring session doesn't exactly require the use of internet.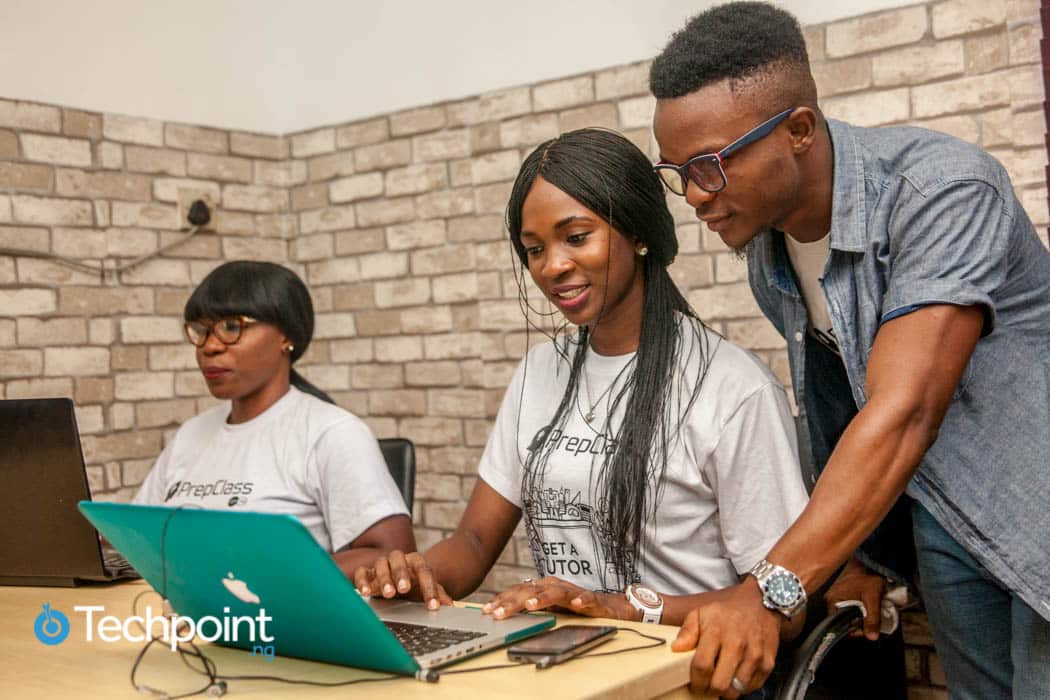 Notwithstanding, other aspects of the business process (such as customers acquisition, booking, profiling and assessment of tutors, self evaluation test prep for learners etc) are dependent on good internet connectivity. As long as these internet problems (of low penetration and adoption and excessive cost) continue to fester on, there's no imagining how it will impact the revenue the business generates.
However, it is important to remember that technology plays the role of an enabler in any business process. Thinking that technology would even replace teachers outrightly in Nigeria, or anywhere for that matter, could prove very costly.
The PrepClass team is aware of this, as echoed by Chukwuwezam: "The integration of technology into PrepClass' solution isn't borne out a need to force the market to do something it doesn't do but to infuse technology into the gaps that currently exist in the system."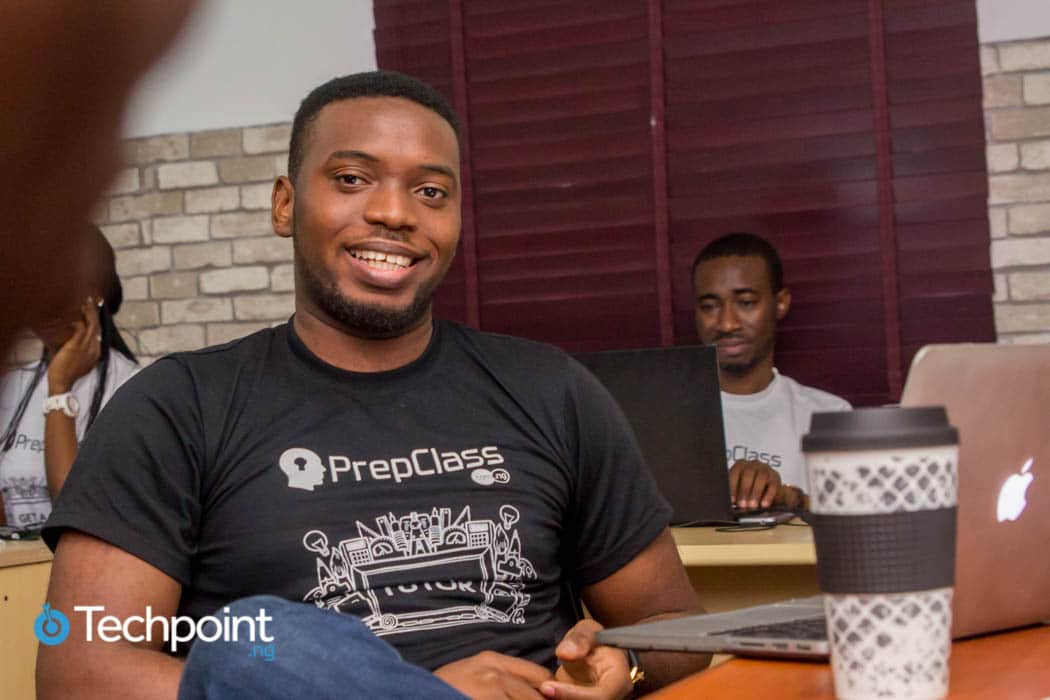 No doubt this is in agreement with the fact that if the online tutoring market is to gain considerable traction in Nigeria, the number of trained teachers first has to increase. A 2011 UIS report buttresses this by projecting that Sub-Saharan Africa needed to recruit more than 1.1 million additional school teachers at the basic level between 2009 and 2015 in order to meet the rising demand for school needs.
Even with the integration of technology, an increase in the number of trained teachers will still be an urgent necessity if the tutoring market in Nigeria is to rise beyond its current value.
And if that be the case, the spike in market value may even perhaps force teachers to quit their full-time jobs to become full time tutors.
Going by what is applicable with PrepClass, quite a number of people have already shown interest in signing up as tutors. However, the strict tutor verification process in place has kept tutor adoption at a substantial level. Chukwuwezam confirms a less than 1% pass rate for tutors who go through their screening exercise, as this helps them to bring the best ones onboard the platform.
For all we know, this could be a space that may still usher unimaginable possibilities within the education sector in the nearest future.
---
Techpoint is conducting a survey of tech worker salary satisfaction in Nigeria. Please take just three minutes to fill this anonymous form. Thank you.