This week, we have curated a list of tech events that you should consider attending. They all are happening from Monday, 22nd May to Monday, 29th May, 2017.
IAMCP Women in Technology (WIT)
IAMCP WIT Nigeria, an organisation aimed at changing the gender balance of the Tech industry is set to launch in Nigeria this month. This is the maiden edition and launch of IAMCP WIT Nigeria.
Women in Technology (WIT) is a joint initiative between the International Association of Microsoft Channel Partners (IAMCP) and the Microsoft Worldwide Partner Group (WPG).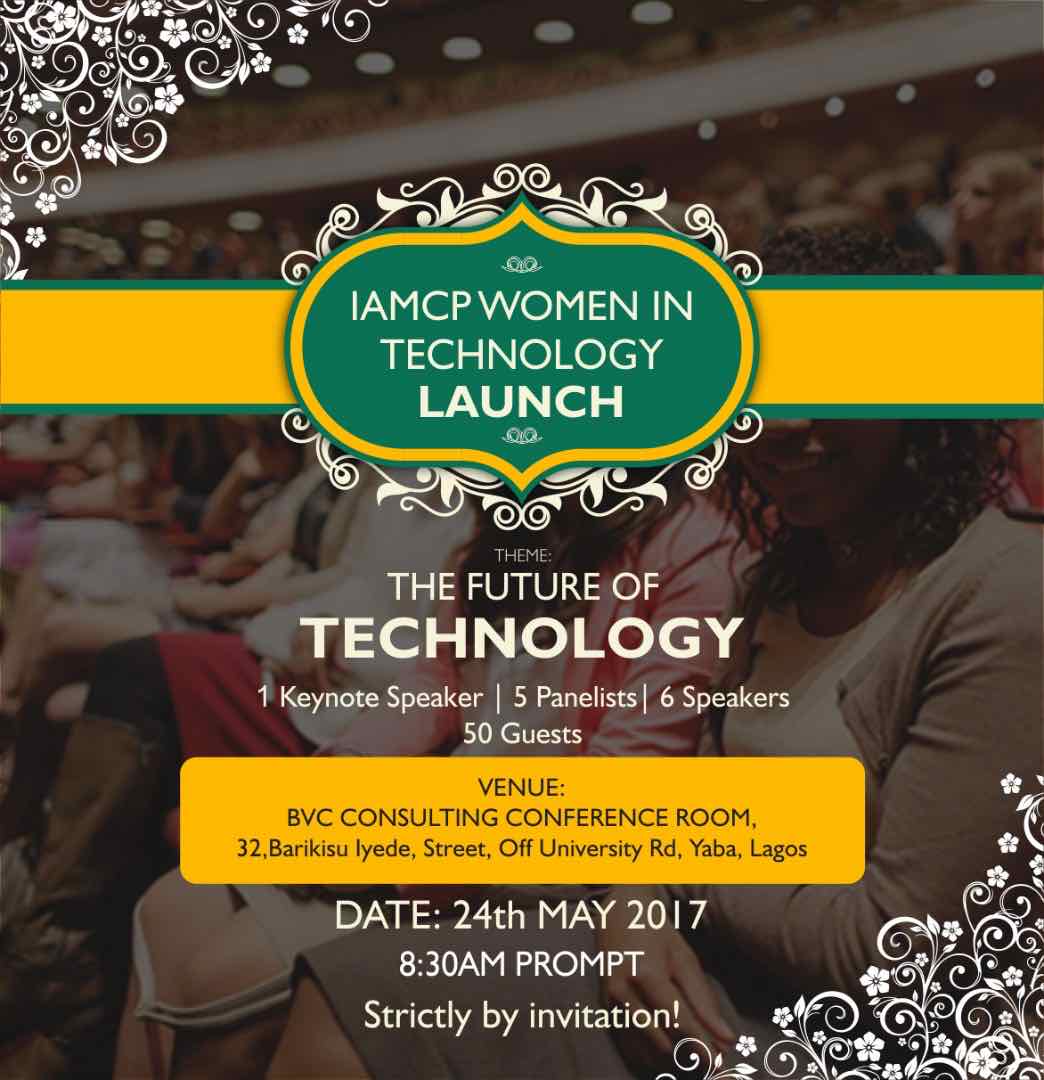 This event aims to attract and retain women into careers in Information Technology. The global WIT communities has enhanced collaboration and built a strong ecosystem of women who can provide support and mutual learning to any female working or aspiring to work in the IT industry.
To register for this event, click here.
Date: Wednesday, 24th May, 2017.
Time: 8:30AM.
Venue: BVC Consulting Ltd. 32, Barikisu Iyede Street off University Road, Yaba, Lagos, Nigeria.
Usable May Meetup
At Usable's monthly meetups, the focus is User Experience (UX) and things related to it: interaction design, visual design, user research, sketching and prototyping.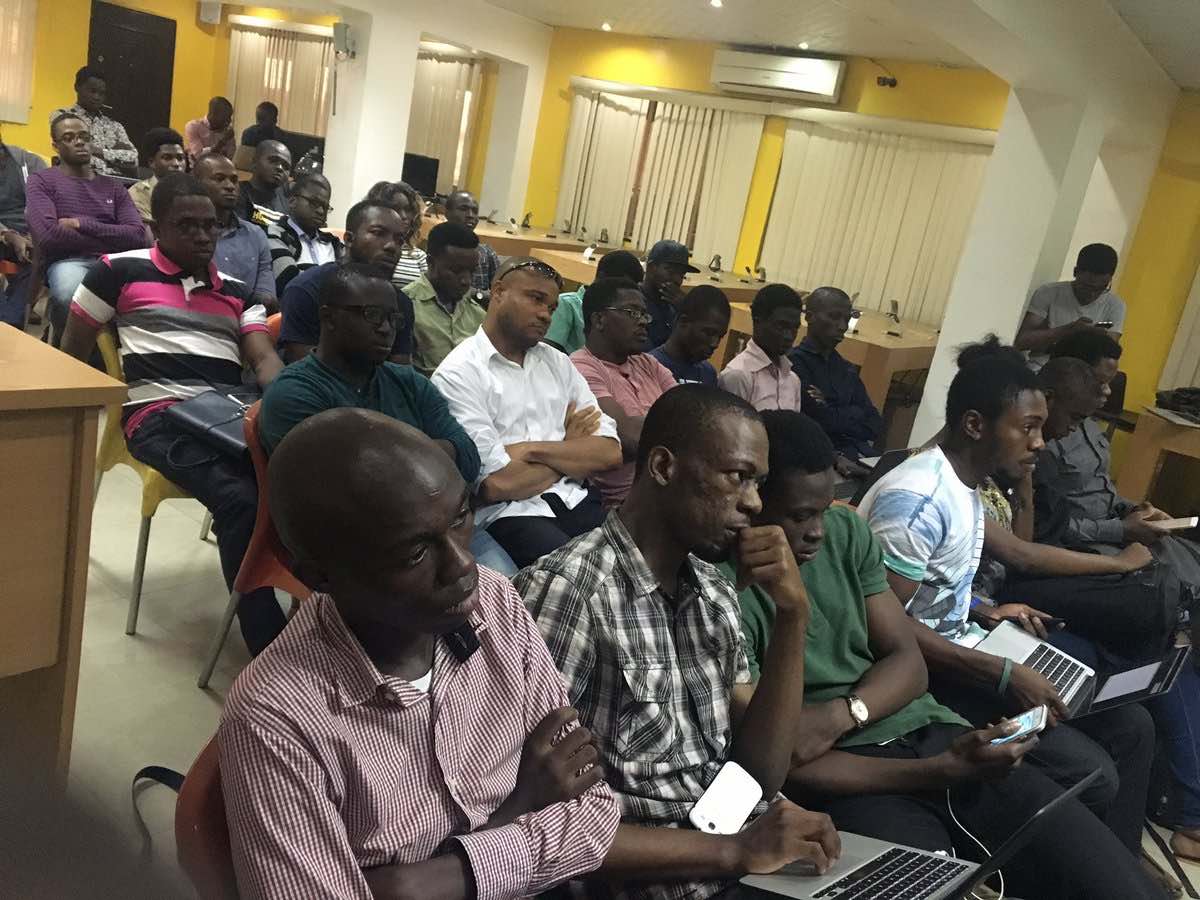 Usable is a community of UX designers, designers, developers and enthusiast who are interested in designing functional products.
Date: Thursday, 25th May, 2017.
Time: 5:30PM.
Venue: CcHub, 294 Herbert Macaulay Way, Yaba, Lagos, Nigeria.
Leadspace Happy Hour
Happy Hour by Leadspace is an effort at making helping techies find some balance in their work life. It's a time to network, learn about other businesses and meet other entrepreneurs within the ecosystem.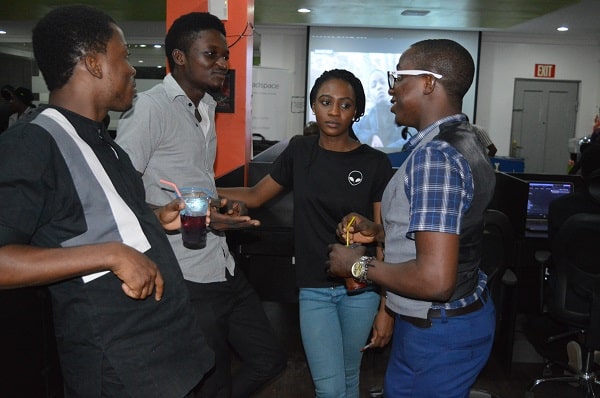 Happy Hour is an opportunity for our members and non-members to come together, discuss and potentially collaborate over drinks.
Attendance is free but registration is required.
Date: Friday, 26th May, 2017.
Time: 4PM.
Venue: Leadspace, 70 Olonode Street off Hughes, Alagomeji, Yaba, Lagos, Nigeria.
Code Pyramid Design Meetup
Code Pyramid is a community of techies and entrepreneurs in Kano. The community organises monthly meetups to share knowledge and foster interaction among members. This month at the Code Pyramid meetup the focus is on a design with the theme, UI/UX for development.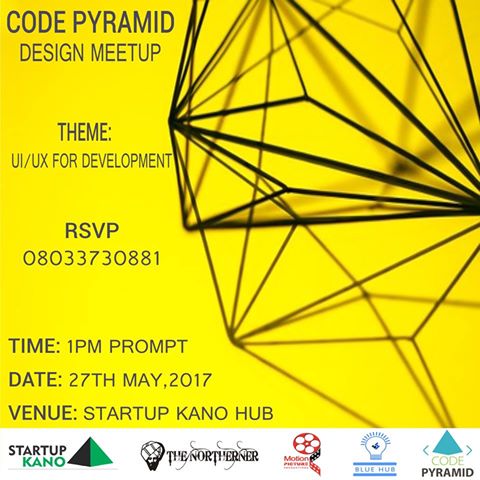 The aim for this month's gathering is to enlighten developers on the essence of design. Attendance is free but registration is required.
Date: Saturday, 27th May, 2017.
Time: 1PM.
Venue: Startup Kano Hub, S268 (Old Sahel Academy), Maiduguri Road Opposite Oasis Bakery, Daurawa, Kano, Nigeria.
Techpoint Inspired 1.0
Techpoint Inspired is an annual convergence for startups, career professionals and policy makers across Nigeria and Africa to contribute to the National discourse that would inspire radical transformation of the Nigerian and by extension, the African economy.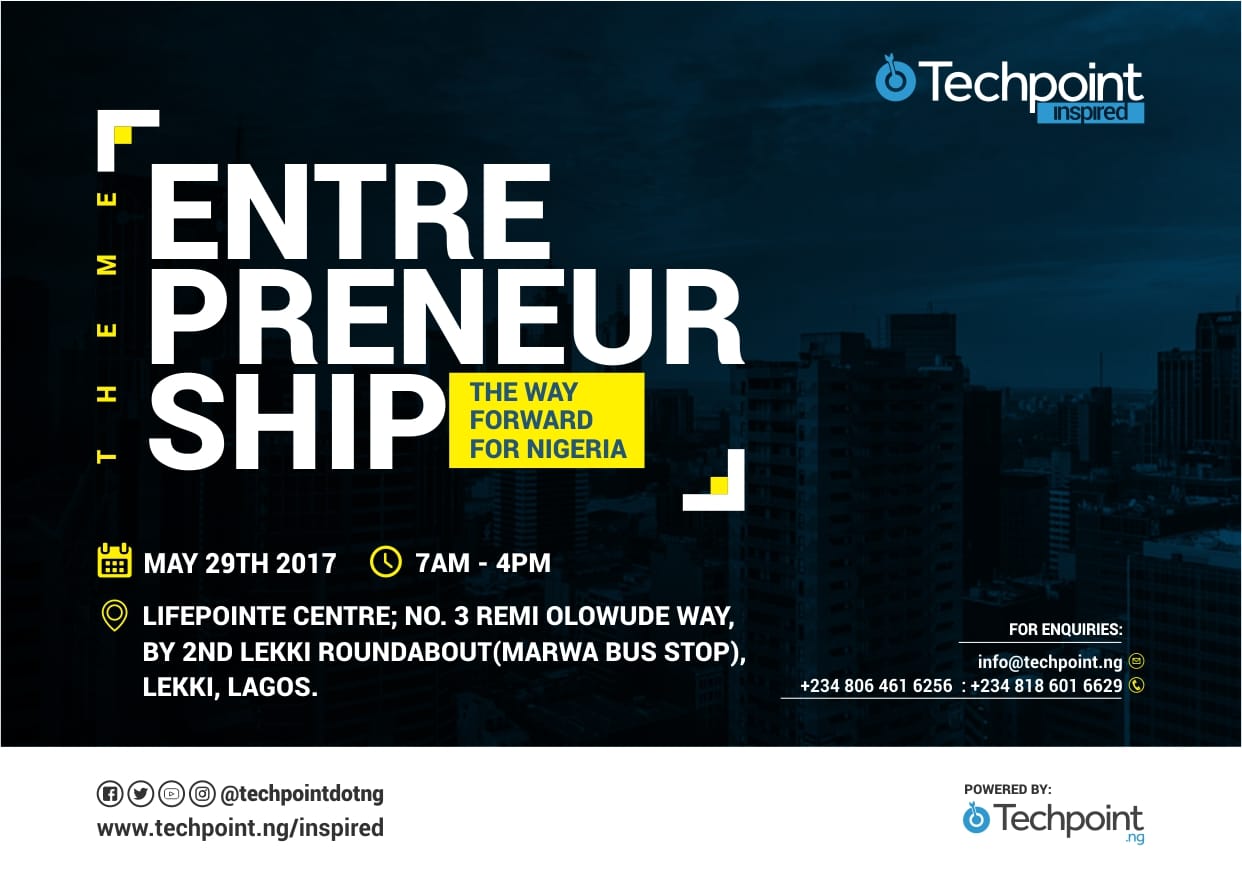 This year at Techpoint Inspired, there will be trailblazers from various sectors that will share their inspiring stories from their wealth of experience. To register for this conference, click here.
Date: Monday, 29th May, 2017.
Time: 7AM.
Venue: Lifepointe Centre, Remi Olowude St, Eti-Osa, Oceanside, Lekki, Lagos, Nigeria.
. . . .
Editor's note: Are you organising a tech event? Tell us about it by filling this form.