October's edition of Techpoint Pitch Friday held on the 11th.
Defying the rain, people came in, albeit late, and the event got off to a late start at exactly 5:15 p.m. in what turned out to be hours of interactive conversation and constructive criticism.
Three entrepreneurs took the stage to pitch their startups and their journeys so far.
Louis Ihebuzor (LTI Solutions)
Kicking off the pitching session was Louis Ihebuzor. He pitched LTI Solutions, a business that resells and distributes multipurpose power solutions for laptops, phones, POS machines, Internet modems, and tablets.
Unlike power banks, these power solutions can charge up to four devices simultaneously.
Jayeola Francis (AdNaira)
Next up was Jayeola Francis pitching AdNaira, an advertising platform that uses interests to connect advertisements to target audiences in Nigeria.
Stanley Ojadovwa (PayFlexi)
The last pitch of the evening was from Stanley Ojadovwa whose startup, PayFlexi, is a payment option that enables one shop now and pay later without a credit card.
Feedback and networking
As with every edition of Pitch Friday, the audience asked questions and gave the entrepreneurs feedback that might help shape the direction of their startups.
The event ended at 6:43 p.m. with refreshments being served as the pitchers and audience engaged themselves.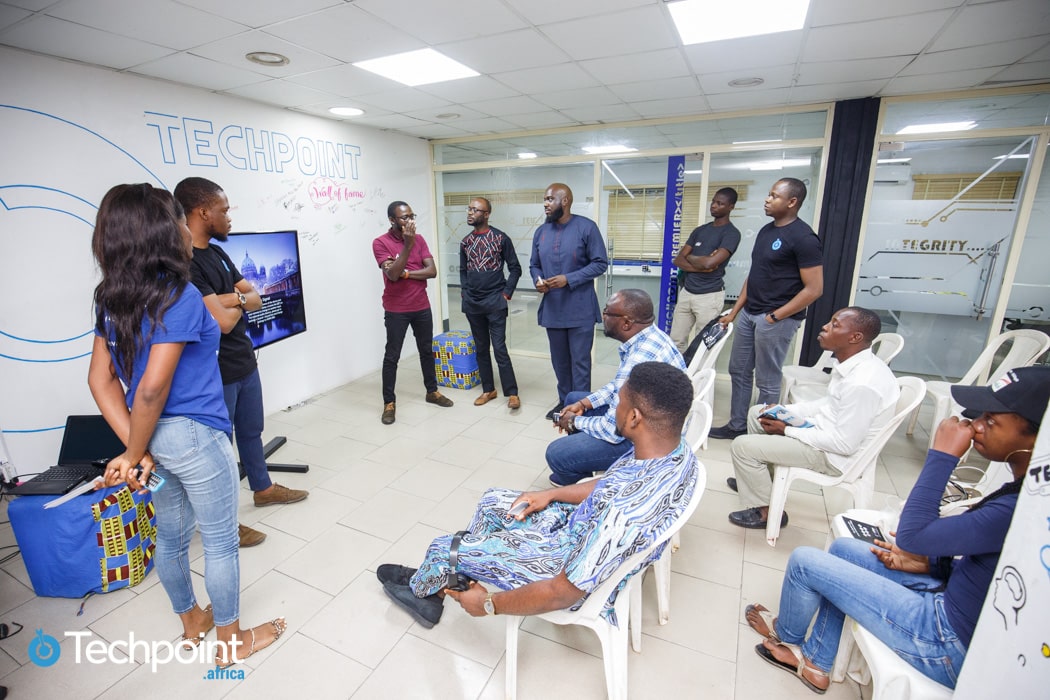 The next edition of Techpoint Pitch Friday comes up on the 8th of November, 2019.
You can be a part of this community by registering to attend or pitch your startup.