Startup Incubators 1776 and Generation Enterprise, in collaboration with Cre8 Innovation Hub, is proud to host the Challenge Cup in Lagos, Nigeria. The global startup surge is heating up in Lagos this January 22nd. Lagos is the next stop for Challenge Cup 2016, an annual startup competition spanning over 50 global cities in the search for the best ideas to solve the world's biggest challenges.
The event will be held at Cre8 Innovation Hub (6 Agoro Odiyan, Victoria Island, Lagos) and will start at 5pm and run up till 10pm. Lagos's finest will compete for the opportunity to advance to the Challenge Cup regional competition in Nairobi on February 18th 2016, where five of the most promising startups will be chosen to join 40 regional winners and 45 wildcard winners from across the globe. Regional winners will then fly to Washington D.C in June, to attend the finals at the Challenge Festival 2016. Up for grabs: $1 million in cash prizes and funding, and a golden opportunity to connect with mentors, corporate partners, policy makers, and potential investors.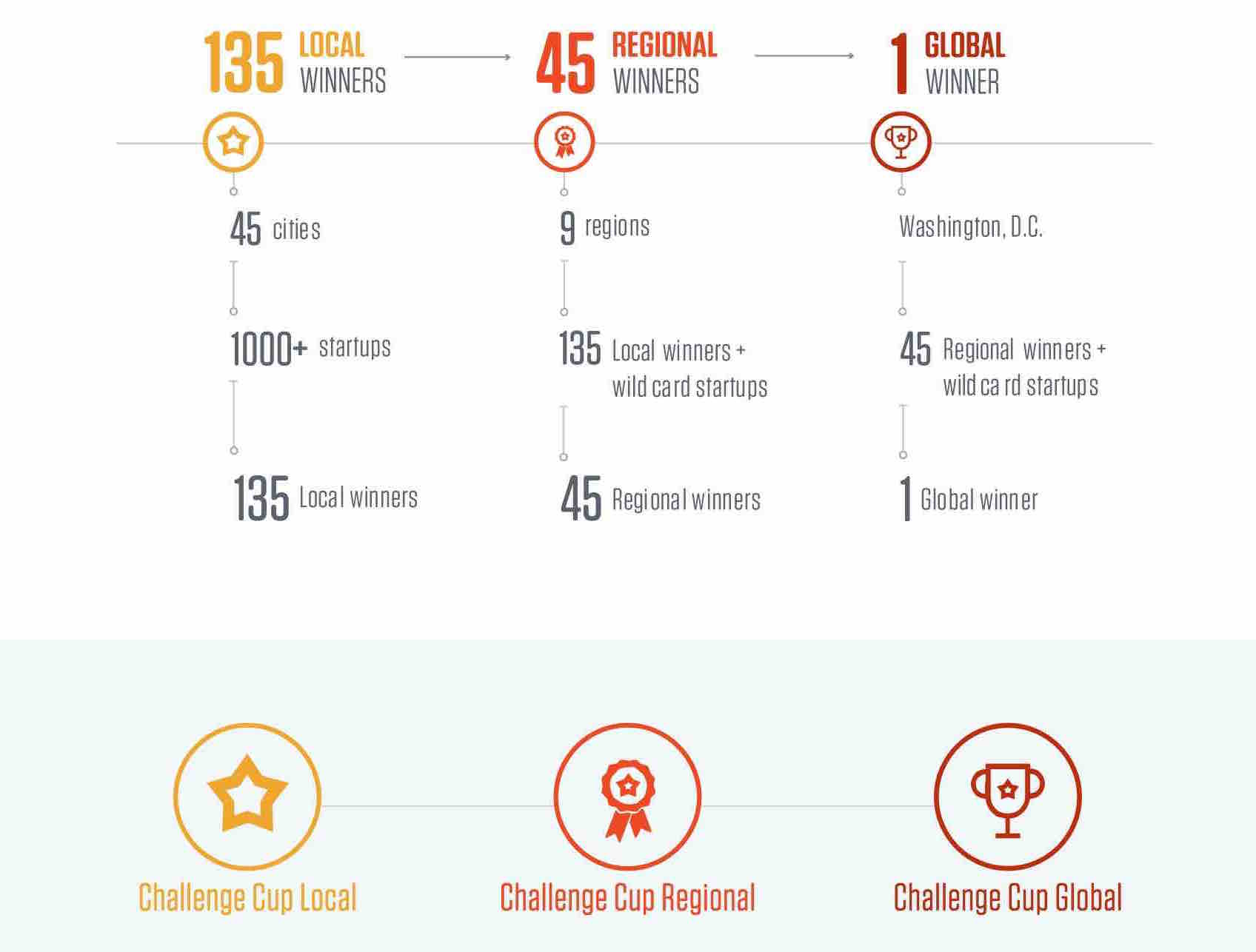 The Challenge Cup Lagos is an opportunity for world-class Nigerian start-ups to compete on the global stage for access to intellectual, social and  financial capital. Apply to pitch if you believe your startup is ready to join the global revolution of entrepreneurs who are changing the world in Education, Energy & Sustainability, Health, Transport, or Cities.
Requirements
Your startup must be working within one of the 1776 core industries: Cities, education, energy, food, health, money, security, transportation
Your startup must be a for profit business.
Your business must be a scalable product or service and in-market. (MVP or pilots are fine, but must fundamentally be beyond "idea stage")
Your startup must be under 2.5M USD in venture funding at time of application
Your startup must have less than 2.5M USD in revenue booked to date
No proof of regional affiliation needed. (If you're in Miami, but want to compete in Dublin, go for it).
Judging Criteria
Judges at all levels will evaluate companies based on the following dimensions and potential for venture-scale returns.
Size of market opportunity.
Product solves a problem for a particular target customer.
Strong distribution plan within regulated industry.
Traction.
Capital efficient business.
Clear revenue model.
Takes advantage of market opportunity or compelling event that changes industry dynamics.
Small but cross functional team.
Deadline to submit applications is January 11th, 2016, at Midnight. The Challenge Cup 2016 is organized in partnership with StartUp Lagos; organizers of Lagos Startup week and is supported by Lagos Angels Network (LAN), and QAspen Consulting.