This week we are looking all over Nigeria and have curated a list of tech events that will interest you. They are coming up between Monday, 17th July, and Monday, 24th July 2017.
The Boardroom July Edition
The Boardroom is a business masterclass for growing businesses using practical, experiential sessions with proven experts. Every month, 20 businesses are selected to attend from a pool of applications. Venia Business Hub will play host to entrepreneurs this week for another episode of The BoardRoom. Last month's edition was explosive with great insights from the speakers. This month's speakers are Andrew Huelsenbeck, (Director of Expansion, Branch International), Tunde Kehinde (Co-Founder, ACE) and host- Kola Oyenieyin.
You can watch live by following Kola Oyeneyin and Venia Hub on Facebook.
Date: Thursday, 20th July, 2017.
Time: 10AM.
Venue: Venia Business Hub, Providence House, Admiralty Way (E), Lekki Phase 1, Eti-Osa, Lagos, Nigeria.
Fintech Summit 2017
The Business Day Conferences platform seeks to be a thought leader and pace setting platform. They put together industry specific conferences to explore latest industry trends and address pertinent issues relevant to the various sectors of the economy. This month, Bussiness Day will be hosting Fintech Summit 2017. The theme is "Harnessing the power of disruptive innovation in Fintech". Speakers include Uzoma Dozie - CEO, Diamond Bank, Isa Ali Ibrahim Pantami, Director General NITDA and a host of others.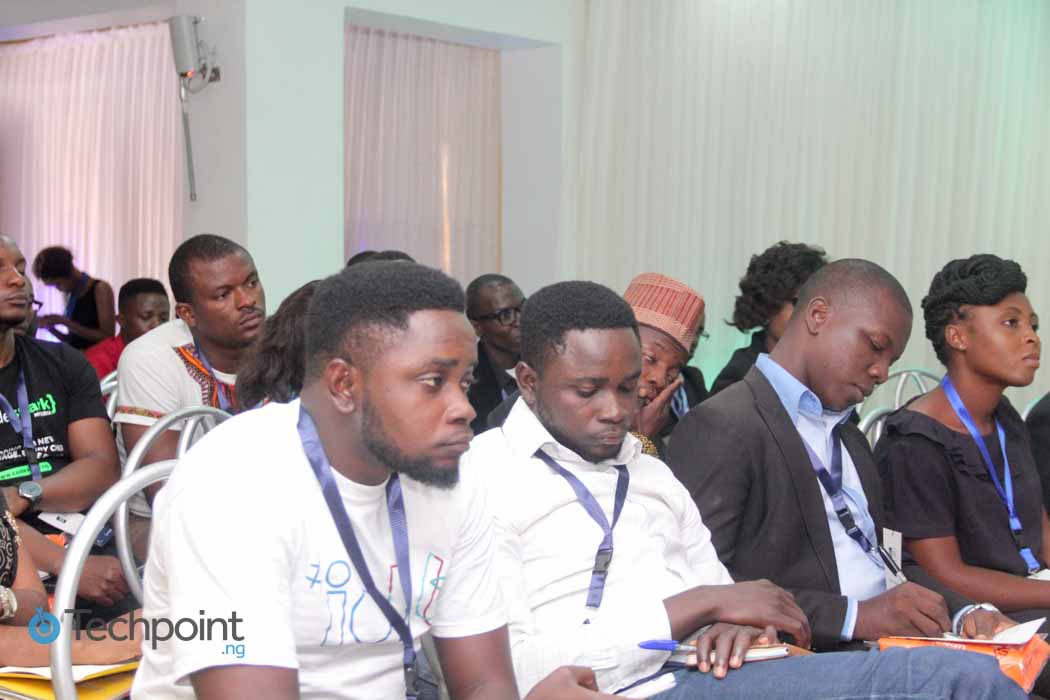 Apply here if you play in the fintech space.
Date: Friday, 21st July, 2017.
Time: 9AM.
Venue: Landmark Event Centre, Lagos
Ictel Hackathon- Hack4Good
Rather than sit and complain about the state of the country, this is an avenue for you to hack for a good cause. The idea is to inspire innovation and generate unconventional but working solutions to intractable social problems. Hack4Good is an important part of the ICTEL expo 2017 as developers will come together to collaboratively build and launch mobile or web apps for solving important social/ business problems. Today is the last day for registering.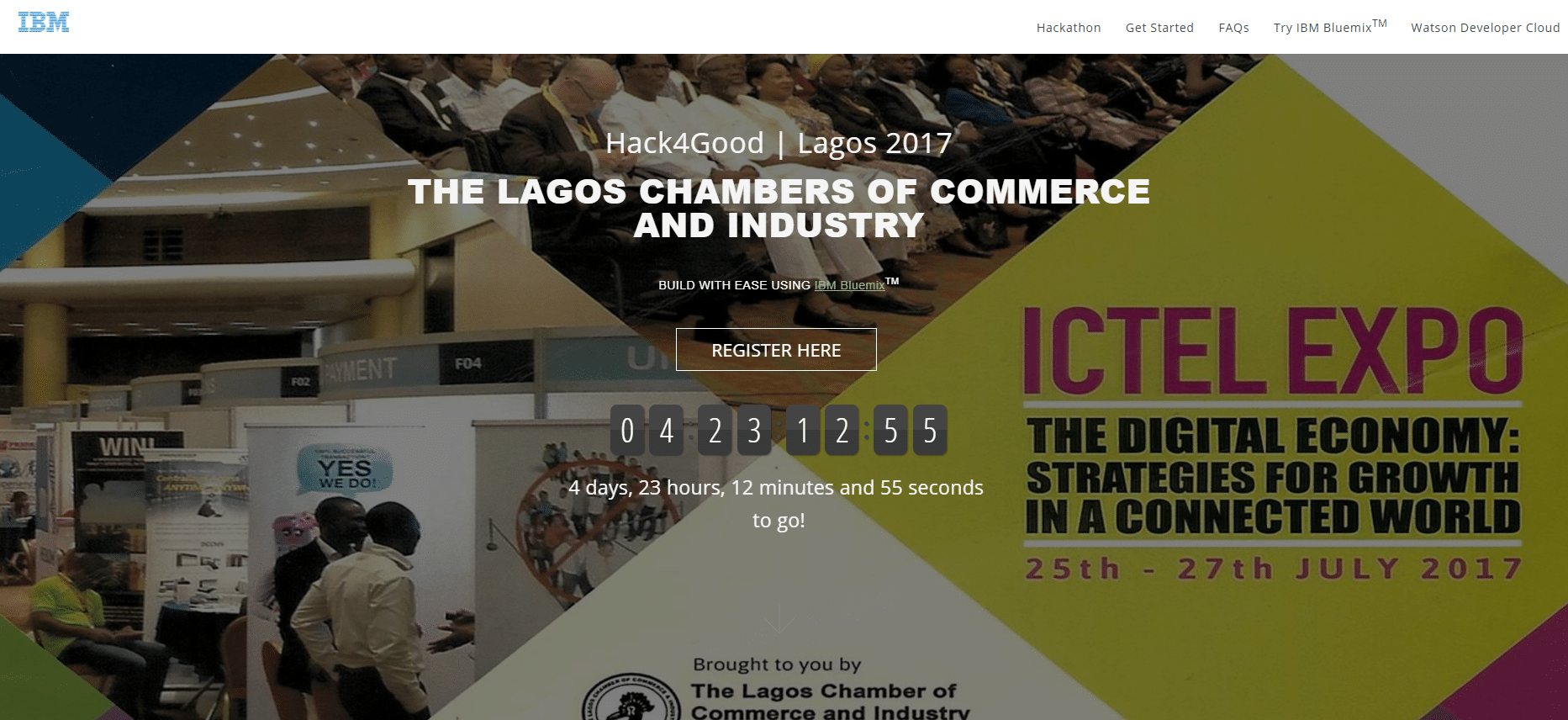 If the prospects excite you, go ahead and register and get acquainted with Bluemix for participation.
Date: Friday, July 21st – Saturday, July 22th, 2017
Time: 8AM – 6PM
Venue: IBM Lagos- Nigeria, Churchgate Tower II, 6th Floor, Plot PC 30 Churchgate Street, Victoria Island, Lagos, Nigeria.
Facebook Business Summit
The Facebook Business Summit (#FBS2.0) is a yearly conference organised by Rich Social Inc., for equipping a professional or entrepreneurs with necessary skills to grow your business, getting more customers and make more sales leveraging the power of Social Media. At the Facebook Business Summit, Otunba Akin Alabi will be sharing his story on how he was able to start his business from scratch.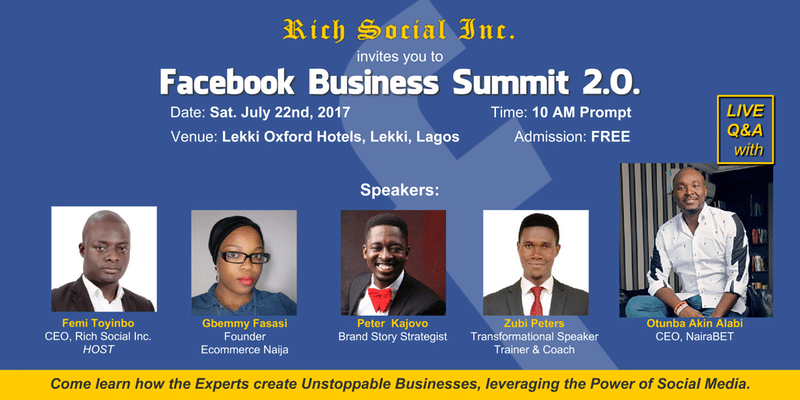 Limited seats are available, register now.
Date: Saturday, 22nd July, 2017.
Time: 10AM.
Venue: Venia Business Hub, Providence House, Admiralty Way (E), Lekki Phase 1, Eti-Osa, Lagos, Nigeria.
---
Events Teaser
Before going to an event, reach out in advance. There is no rule that says you can't reach out to people you look forward to meeting at an event. You can consider posting on your social accounts using the event hashtag that you'll be attending the event and you're interested in meeting like-minded folks. Try it, it works.
---
Editor's note: Are you organising a tech event? Tell us about it by filling this form.