According to recent data from the Nigeria Communications Commission (NCC), the number of mobile internet users in Nigeria has grown over 7%, from just 76,324,623 in December 2014, to 81,892,840 in January, 2015. That's almost 50% of the country's entire population.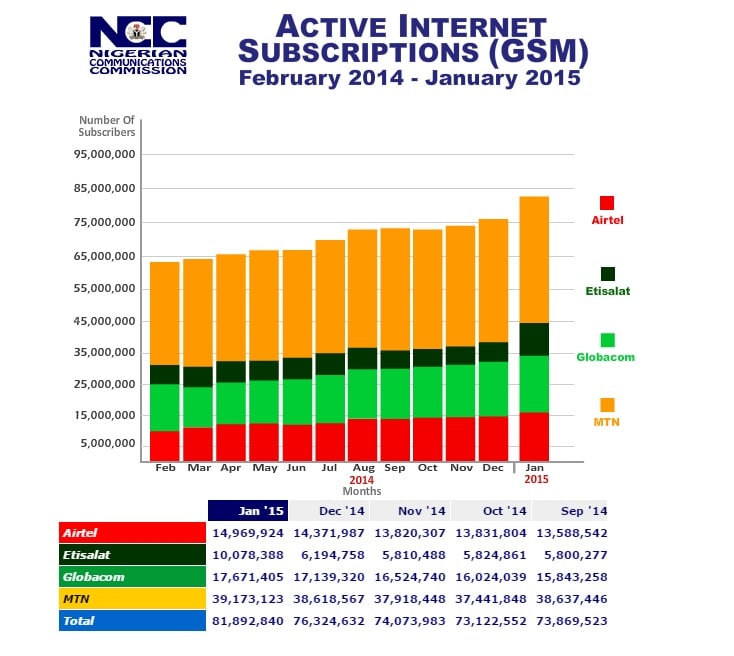 MTN continues to win with over 48% of the mobile internet market share going to them. MTN is followed (not so) closely by Globacom and Airtel. Etisalat trails with only a little over 11% of the market share.
It is worthy to note that these figures only account for users who have subscribed or accessed the internet, via their mobile connections, at least once during the period in question. They do not necessarily account for monthly active users. The figure also do not account for the fact that more Nigerians are increasingly having at least 2 mobile connections, as backup.