A new meme coin prepares to join the race, but can it hang with the big boys?
GameStop Memes: A Challenger for Bitcoin and Ethereum?
In the ever-evolving landscape of digital currency, where Bitcoin and Ethereum have reigned supreme for years, a new player has emerged on the scene - GameStop Memes Coin. The rise of GameStop Memes Coin has caught the attention of the crypto world, and it's making waves with its unique approach and, most notably, its association with the popular meme culture. In this article, we delve deep into the world of GameStop Memes Coin, its origins, potential, and whether it can truly challenge the giants - Bitcoin and Ethereum.
The Genesis of GameStop Memes Coin
GameStop Memes Coin, often referred to as "GMS" in the crypto community, has a fascinating story. It all started as a meme, much like the popular Dogecoin, which was created based on the Shiba Inu meme. The internet, known for its quirky sense of humor, loves to adopt these digital currencies, turning them into a form of satire. GameStop Memes Coin, with its roots in the GameStop stock market frenzy and meme culture, quickly garnered a cult following.
A New Breed of Cryptocurrency
GameStop Memes Coin is not your typical cryptocurrency. Unlike Bitcoin and Ethereum, which rely on blockchain technology for security and transactions, GMC takes a different approach. It operates on a blockchain, but its primary function is to serve as a satirical token, poking fun at the serious nature of traditional cryptocurrencies.
Market Capitalization
One of the key metrics to consider when comparing these cryptocurrencies is market capitalization. As of the latest data available, Bitcoin stands as the kingpin with a market cap exceeding $1 trillion. Ethereum is no slouch either, with a market cap of over $300 billion. GameStop Memes Coin, on the other hand, lags significantly behind, with a relatively modest market cap.
Popularity and Community
Bitcoin and Ethereum have established themselves as cryptocurrencies with strong and dedicated communities. They are recognized worldwide, with countless businesses and individuals accepting them as a means of payment. GameStop Memes Coin, while gaining popularity within meme culture, is yet to make a significant impact in mainstream transactions.
Utility and Functionality
Bitcoin and Ethereum serve as decentralized digital currencies that enable secure peer-to-peer transactions and, in the case of Ethereum, smart contracts. Their utility in the real world is undeniable. GameStop Memes Coin, however, does not aim to be a serious player in the crypto world. Its primary purpose is satire, making it less practical for mainstream use.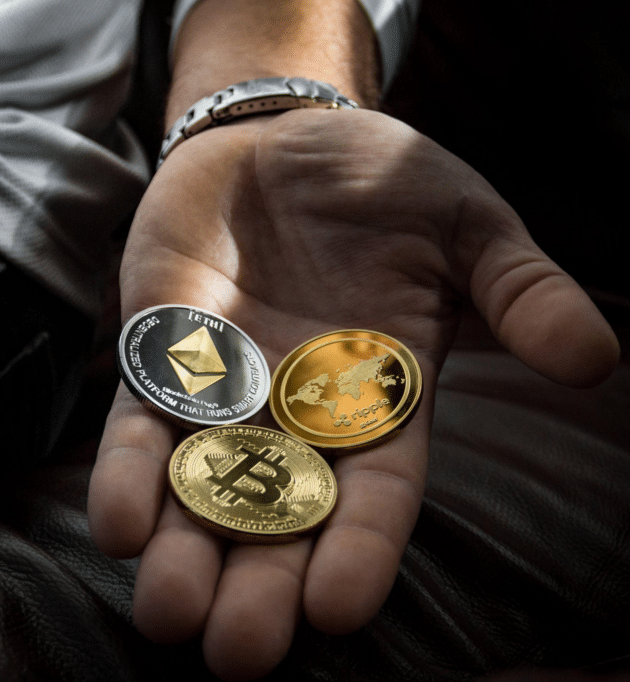 The Power of Memes
GameStop Memes Coin's strength lies in its association with internet memes. Memes have a unique way of spreading like wildfire across social media and online platforms. The power of memes can drive interest and curiosity in GameStop Memes Coin, even among those who are not actively involved in the crypto market.
The Uncertain Future
While GameStop Memes Coin offers a breath of fresh air and humor in the world of cryptocurrencies, its long-term viability remains uncertain. The crypto market is highly volatile, and trends can change rapidly. Bitcoin and Ethereum have established themselves as reliable and secure assets over the years, which provides them with a level of stability that GameStop Memes Coin may struggle to match.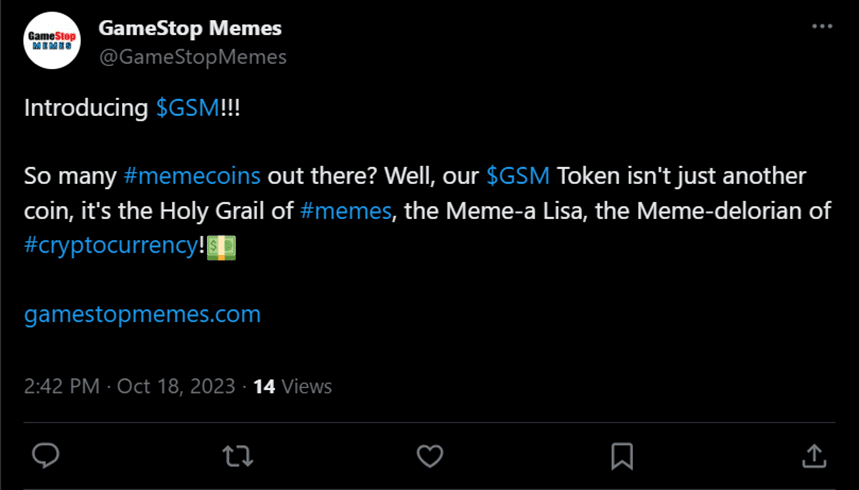 Final Thoughts
In conclusion, GameStop Memes Coin has certainly made a splash in the crypto world, thanks to its association with internet memes and the GameStop stock market saga. However, it's important to remember that GameStop Memes Coin is more of a meme in itself, created for humor and satire rather than serious financial transactions. While it's entertaining and intriguing, it is unlikely to challenge the dominance of Bitcoin and Ethereum in the foreseeable future.
Find Out More about GameStop Memes:
Website: https://gamestmemes.com
X (Twitter): https://twitter.com/GameStopMemes
Telegram: https://t.me/GameStopMemes