10Alytics has rewarded three winners with $1000 cash prize in the grand finale of its exclusive Data Analytics Hackathon hosted over the weekend.
The Data Analytics Hackathon, which was exclusive to alumni and current students of the academy, was held virtually on Saturday and Sunday, May 13 and 14, respectively, and saw participants from different countries across the world.
Founder of 10Alytics, Adeiza Suleman, introduced the judges to include Lead Data Scientist at Lloyds Banking Group, Michelle Conway; Smart Analytics Customer Engineer at Google, Sadeeq Akintola; Head of Data & Analytics at Wema Bank Nigeria, Olamide Jolaoso; and Data Scientist and Ethics Researcher, Sebastian Obeta.
He noted that the registered participants were given 10 hours to work on a case study for submission, after which only 10 participants were shortlisted for the finale.
Enumerating the rules of the competition, Adeiza stated that five judging criteria were adopted in picking the winners. He said participants were judged based on their understanding of the case study, eloquence, time management in presentations, ability to respond to questions with convictions, and quality of insights generated.
Rita Ozoh came first with a score of 89%, followed by Muhammad Suleman in second place with a score of 84%, while Emmanuel Fagbenle and Olayinka Akerekan came third in a tie, scoring 83%.
Co-founder of 10Alytics, Efemena Ikpro, while speaking at the event, explained that the hackathon is an international competition that sets a platform for participants to hone their skills.
According to him, the main reason for the hackathon is to practically show people how data can be used to make decisions, in addition to helping participants build their confidence and assist them in the classroom-to-work transition.
"10Alytics is growing as a business. We started with just our training arm, which primarily aims to help Africans and the black community to transition into tech. Now, we have a consulting arm where we work with businesses across the world," Efemena stated.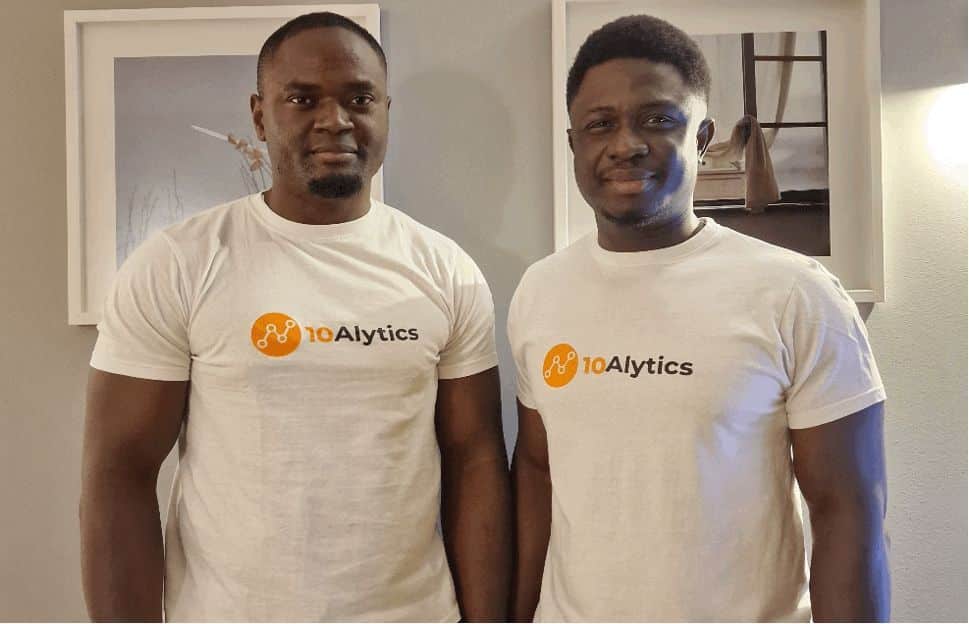 He added, "Myself and Adeiza, as co-founders, found it difficult to navigate our way through the world of data analytics when we first started. So, we felt a need to assist people, rather than allow them go through what we went through.
"We have noticed a low supply of women in tech and feel the need to bridge that gap. That is why we are offering access to premium tech training to develop skills and make impact in various fields. Our training sessions last for three months, with one month internship upon completion."
In her remark, the top winner, Rita Ozoh, expressed gratitude to the organisers, saying, "I didn't expect this. I did a night shift on Friday and I planned to participate; but when I joined, I realized that there were a lot of things that I needed to do and my eyes were really heavy. I was contemplating going to sleep and join next time. But I was able to battle it and I became more interested and wanted to finish it.
"When the rules of the competition were being read out, it was as if my heart wanted to sink into my stomach. Usually, I invite my Mum for things like this, but I didn't tell her in case something goes wrong. So, that shows I didn't see this coming and I'm very happy and I appreciate 10Alytics for giving me this opportunity. I'm very grateful."
Similarly, the third-place winner, Olayinka Akerekan, revealed that being a practicing pharmacist, he was not expecting to get to the final stage.
"I currently practice as a pharmacist in a hospital. Yesterday, when I received the data set, I was very sick and on medications; but I had resolved to be a part of the hackathon. As I was using drugs, I was writing my codes. I felt it was better to submit and not be selected, than to not make any effort. I'm better than I was yesterday; I didn't expect to make it this far," he said.
The judges congratulated the winners and commended all the participants for their efforts.
Sadeeq noted that though most of the participants were not in the best shape due to sickness or tiredness, he was impressed with the results and performance.
Michelle added that the Lloyds Banking Group would be considering applicants from the hackathon to fill data-related roles, in line with the vision of 10Alytics to help people transition into tech roles.
On his part, Olamide advised the contestants to leverage their participation in the hackathon to land tech roles, and not wait till when they get a formal job, while Sebastian appreciated 10Alytics for creating a platform for the participants, adding that he was excited to be a part of the program as one of the judges
The Data Analytics hackathon, prior to this, has had three successive editions, with the first edition in October 2021, second edition in May 2022 and third edition in December 2022.