What is the first step you take when you want to launch a new business idea? Tell a mentor? Save up some capital? Find an investor?
For Affiong Williams, founder and CEO of ReelFruit, it was leaving her comfortable job in South Africa to start a (almost unheard of) dried fruits company in Nigeria, hawking prototype products around Lagos, and somewhat building the entire business model on the hope of winning a UN grant that never happened.
Was that such a good approach? Well, on the one hand, her tech-enabled agribusiness recently raised a $3m Series A round to help accelerate global expansion. That's plenty validation. But then, it took her five years to build her first factory, and nine years in total to the Series A.
But how did someone who had dreams of becoming a medical doctor end up as an entrepreneur? And what would motivate them to leave their comfort zone, in a bid to singlehandedly pioneer a sub-industry that never existed?
These and many more I sought to find out during a recent interview with Affiong Williams at the ReelFruit HQ in Lagos, Nigeria.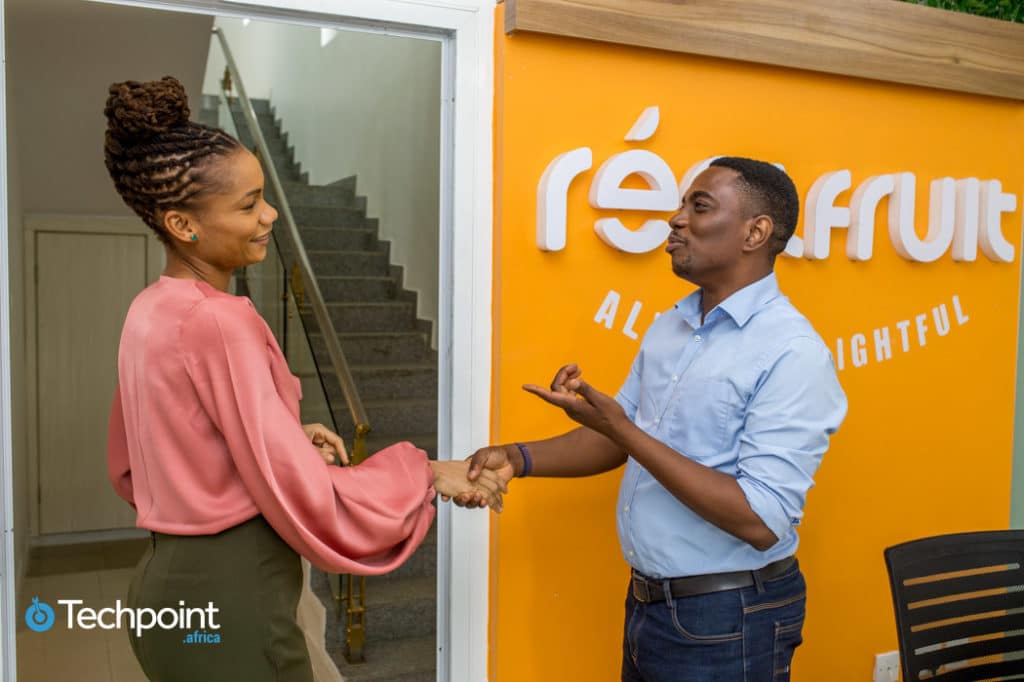 In this inspiring interview, Affiong Williams shares her motivations, inspirations, ambitions, entrepreneurial lessons, and tips on how to achieve a work-life balance while running a global company.
Watch full interview or continue below for summarised text version
NB: Below is a paraphrased (for clarity) and summarised version of the interview. For the best experience, we recommend watching the video above.
Múyìwá Mátùlúkò of Techpoint Africa (MM): It took you nine years to raise $3m. Was that deliberate? 
Affiong Williams of ReelFruit (AW): No, it wasn't. Because we pioneered the dried fruits market in Nigeria, it took the first five years of our business to prove that this was not a flash-in-the-pan product. When you couple that with all the other challenges of raising funding in Nigeria, it's easy to see why it took so long. But I'm delighted with the outcome.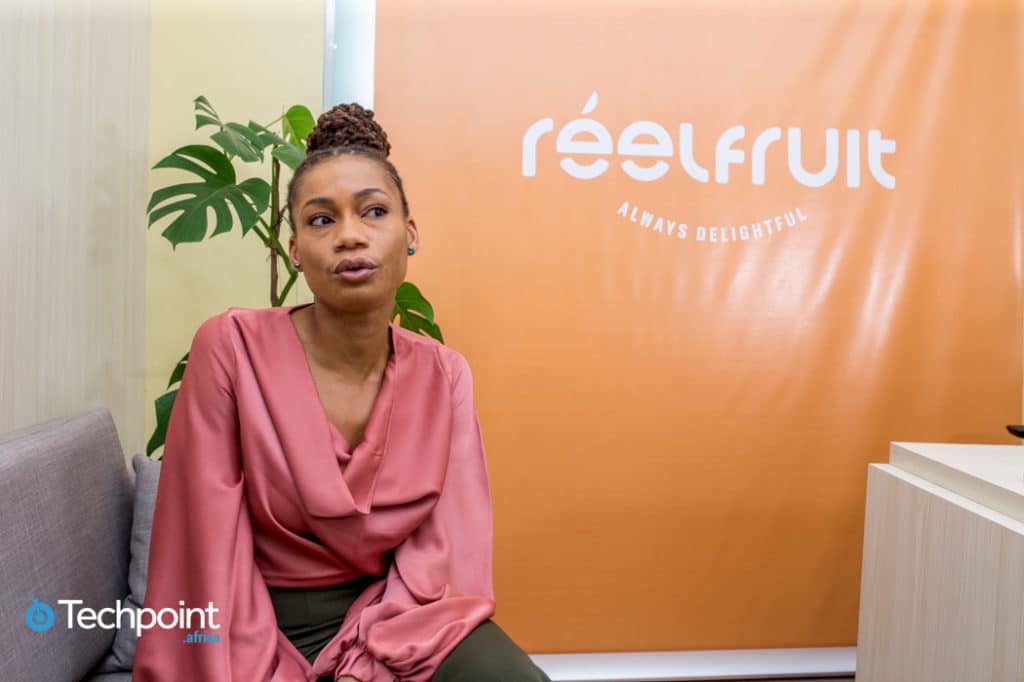 MM: I read an interview you gave about how you resorted to raising capital in small amounts as a proof of concept. How did that work out?
AW: Because we were so unsuccessful at raising a large round, it became apparent that people didn't believe the big picture. So when we claimed we were going to expand by x amount, they found it easier to believe that we could, say, double our sales, hire more people, open new locations, or launch more products. That story was a lot more relatable with investors.
We found that it was easier and quicker for us to raise smaller amounts tied to realisable milestones, as opposed to a broader unknown that may not yield immediate returns. That helped us get to the point where lead investors then felt confident about backing the big idea because we'd proven ourselves in smaller milestones.
I recommend that strategy because it helps entrepreneurs allocate capital.
MM: Let's take a step back to your origins. Why dried fruit in the first place?
AW: My initial idea was actually to produce juice. But I knew I couldn't afford to build a fruit juice factory. Dried fruit came about by the process of elimination along the value chain of fruit processing. I was living in South Africa at the time, and dried fruit was very popular there. I figured I could be the first to bring it to Nigeria and make it big.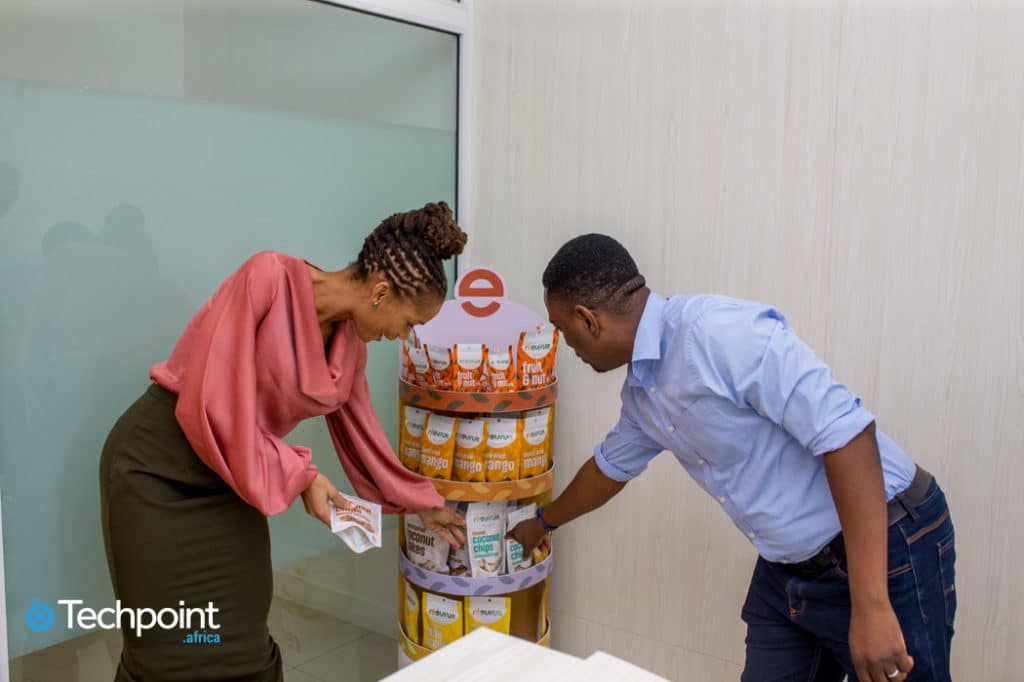 MM: That was a bold move. What gave you the conviction to pursue such an untested market in Nigeria?
AW: Yes, it was bold, but I didn't know much. If I had done just a bit more research, I probably would have shelved the idea.
I was simply convinced that Nigerians were a lot more open to different tastes, judging by the variety of things that were being imported at the time. I believed all I needed to do was create awareness and demand.
MM: I noticed that not long after completing your first degree, in Physiology and Psychology, in 2006, you proceeded to do a post-graduate diploma in Business Administration. I'm guessing this is around the time you caught the entrepreneurial bug?
AW: Not at all. Actually, the reason I did my undergrad in the Sciences was to get into medical school. But after my undergrad, which I found extremely difficult, I knew medical school wasn't for me. I switched to a diploma in business for an opportunity to work elsewhere.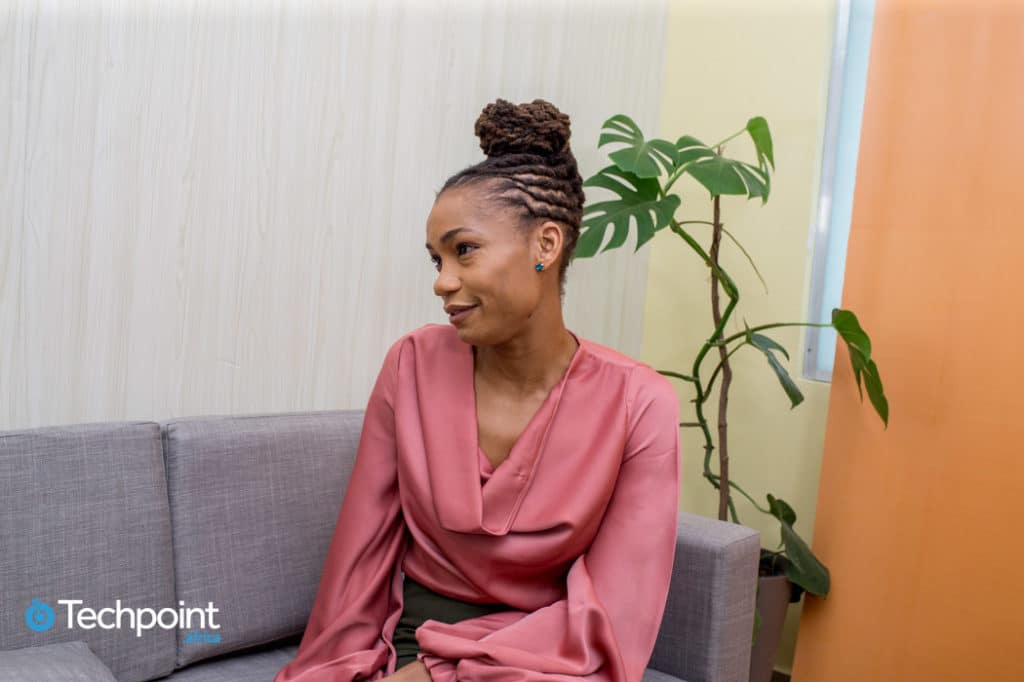 It was actually my first job that unleashed my passion for entrepreneurship. I worked at Endeavour South Africa, which is an entrepreneurship support organisation. I loved working with entrepreneurs. I loved that they created jobs, the values they stood for, the idea that they took risks, and that the reward was outsized. So after four years, I decided to become an entrepreneur myself.
MM: So you left South Africa and moved back to Nigeria, solely to start the business?
AW: Yes. However, my entire immediate family expected me to move to the US, where most of them lived at the time. But I'd be coming to Nigeria to every year and I still felt connected to home. It felt like a familiar domain to start a business.
Another major driver for my moving back was a ₦10 million UN grant that was available at the time. I applied and got selected for the first round, which further motivated me to move back. But barely three days after moving back, I got a rejection letter. It was disappointing, but obviously, I had to restrategise.
I had brought back a lot of dried fruits from South Africa, which I crudely packaged and started hawking around. This was basically my market research. It was an extremely challenging time because not only was I doing something new, I was also filled with a lot of self-doubt. I thought I had made the biggest mistake of my life, but, of course, I couldn't quit so early. 
Thankfully, the feedback was good and people, especially my family and friends, were beginning to appreciate my commitment. After I ran out of personal savings, they were the first set of people to invest in ReelFruit.
We were operating out of my apartment, so, of course, we eventually ran out of space and struggled to meet increasing demand. Thankfully my then friend — now husband — stepped in with an investment, which enabled us to rent an office space, buy a small van, and hire more people. That was my first angel check, and it really took us far.
MM: Did you have a factory at the time?
AW: We were doing a little bit of processing and packaging from our new location. But we didn't have enough capacity to scale up as quickly as demand required, and raising extra funds for more factory machinery was difficult.
Our solution was to engage contract manufacturers, people who were processing locally and as far away as Ghana. So it was a mix of third-party producers and us doing small processing.
I believe that in doing business in Nigeria, you should be deliberate about the battles you fight. We thought it was more productive, at the time, to focus more on growing the market and then, further down the line, backwards-integrating into real processing at scale. This is what our Series A is going to enable us to do now.
I think that early decision was a key factor in unlocking our business and demonstrating demand in record time.
MM: Speaking of early days, what were the hardest things you had to learn as a CEO?
AW: I think in the early days, I struggled with sharing my vision with the team. I felt that if I kept sharing my vision about becoming an end-to-end business with huge manufacturing and global exports, while we were still working from a one-bedroom in Yaba, they would think I was out of touch with reality. So I usually kept a lot of that stuff to myself.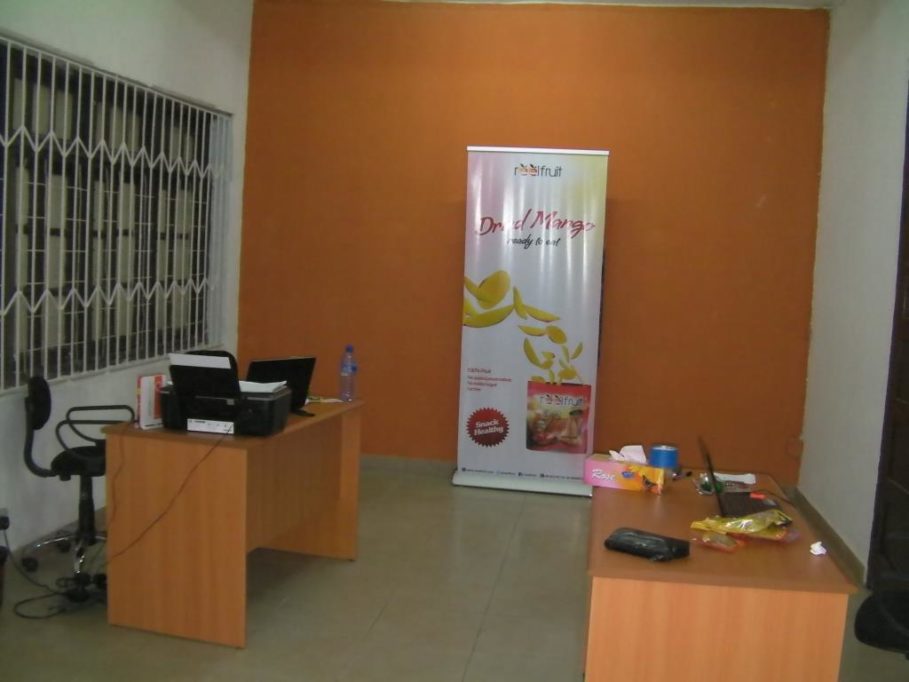 But I found that when I started sharing more, being open about my ambitions, the team rallied behind to help me reach them.
I think the other thing I've learnt is being more audacious. Of course, I'm typically a bold person personally, but in business, I was very timid, always expecting the worst. And it sometimes showed in the way we did business. But I've gotten bolder about what we can and can't do. I think that boldness has caught on with the team, so I'm proud of myself.
MM: Riding on that, what are some significant challenges you had to surmount, running a business like this in Nigeria?
AW: Oh God, we could talk about challenges forever.
For example, we source our materials from as far as Burkina Faso and Côte d'Ivoire, which can be challenging. I'm in awe of what my production manager has had to do to get them sometimes. It all falls back to the infectious idea that we can do anything we set our minds to.
We had challenges with setting up 24-hour cold storage. It was expensive, but my team figured out a cost-effective solution online and built it.
Ultimately, we've faced so many devaluations doing business in Nigeria over the last nine years. But we've managed them, staying focused on growth and efficiency. Macroeconomic instability is a big challenge. I would say that's been one thing that we've tried as much as possible to solve.
MM: What lessons can you share with budding entrepreneurs?
AW: One key advantage, which has played in our favour is knowledge; the sheer amount of time we've spent, and how much we've gone around the world to get information.
I think that is the hallmark of a successful venture. You need to understand the intricacies of your sector more than the next person so that market trends, macroeconomic windfalls and gains, etc., don't take you by surprise.
So I would encourage people to be committed to learning. There are many ways to go about that — first working in the industry, talking to other entrepreneurs in the field, and researching to understand what has happened to companies in your sector.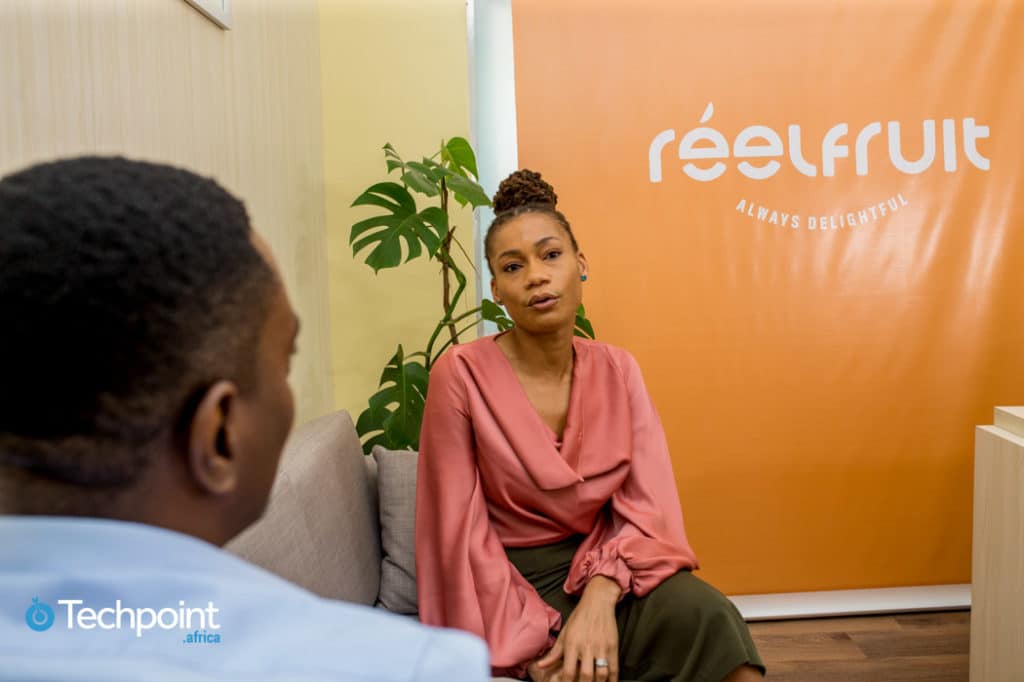 The second thing I would say is leverage networks because they run the world. In Nigeria, especially, you need to know people to get things. I think it's worthwhile to invest in creating very strong networks , especially around your industry. That's been very valuable for me, and it continues to be.
I think it's also important to acknowledge the time it will take and be ready to commit that time. If someone told me in advance that it would take five years from ideation to having our first factory, I would have said, "No way."
Finally, entrepreneurship can really consume your life and everything you do. Having things that I do outside of work, I think, has also helped me along the way. I'm a runner, and I play recreational football. I've been deliberate about doing things that are outside of my business just to give me that sense of separation and create different facets of my life. Because, otherwise, you can think about work 24 hours a day, and then your life becomes very one-dimensional.
MM: Interestingly, you recommend working in an industry before building a business around it. That obviously wasn't your path; would you advise others to follow you?
AW: No, I wouldn't. In hindsight, there are so many things I could have done differently. The first was not to be a first mover. That took me a lot of time.
I started ReelFruit when I was pretty young. Yes, I had the advantage of time, but I was 26 and didn't have much liquidity or resource networks. Statistics show that the average entrepreneur is actually in their 40s; when they have somewhat more liquidity and better networks from the work they've done. So you actually can move a venture much faster later in life. I know it sounds counterintuitive because people say, "Hustle now because you're young."
But then again, I like that I started early because I needed a lot of time to build the industry.
MM: Finally, tell me about future plans on the backdrop of your fundraise.
AW: This fundraise has unlocked a lot for us.
With our new factory, which we are setting up in Abeokuta, we will grow our monthly capacity 5x. That means that we will be working with a lot more farmers, procuring a lot more raw materials, helping them improve their yields.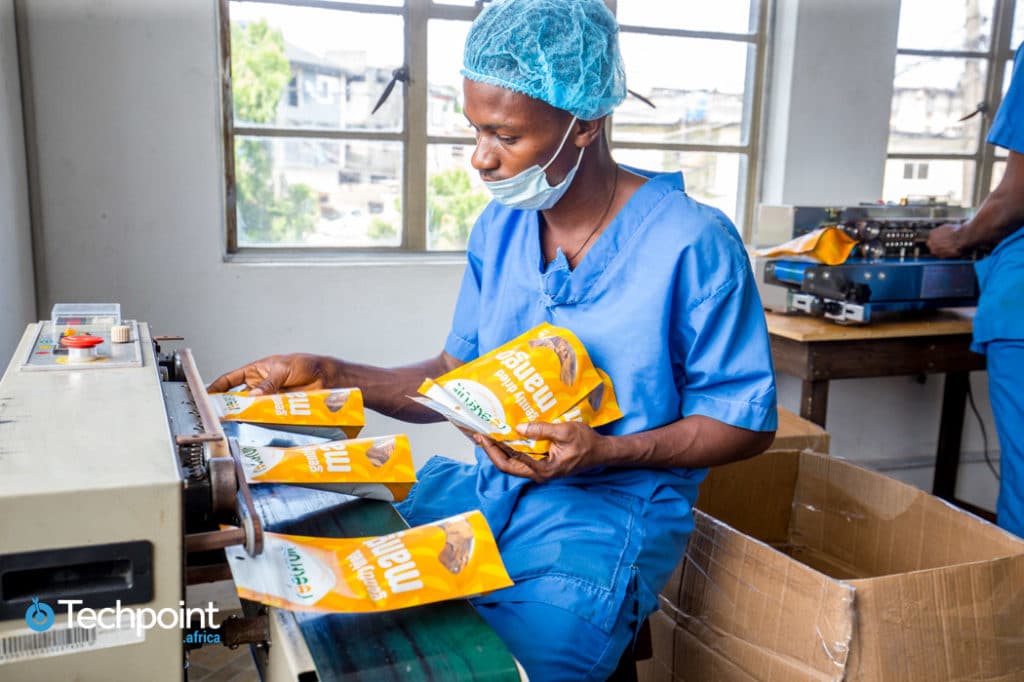 We will also introduce new varieties of fruit into the Nigerian market. And that's exciting because we get to, again, pioneer innovation and positive change at the farmer level.
At the processing level, we're going to be adding new product lines for different customer segments. So we're very excited about being able to own that and do it very quickly. Not just selling branded products, but selling products as inputs to other customers, etc.
And on the market side, one of my big goals was to create in Nigeria for the world. I wanted our Nigerian-made products to be good enough to sit on every shelf in the world. And we've made some strides there. We just exported our products to the UK, and now we have our own direct to consumer e-commerce store in the US.
We want to further expand into those markets, selling larger volumes of different types of products to various customers around the world.
We want to dominate this space and take it as far as possible. In doing so, we hope to demonstrate a path for Nigerian-founded FMCG companies looking to be end-to-end while also serving customers around the world.