Key takeaways
Following an initial announcement in 2021, Google has shared a progress report on its $1 billion commitment to Africa, which it planned to invest over five years. 
As part of that commitment, it revealed its first cloud region in Africa with the launch of a data centre in Cape Town, South Africa. When you observe Google's other activities, the data centre launch signifies Google's plans to double down on its lucrative cloud services in Africa.
However, as entrepreneurs in countries like Nigeria grapple with an fx crisis, there are some dark clouds the tech giant needs to address. 
There's Google for everyone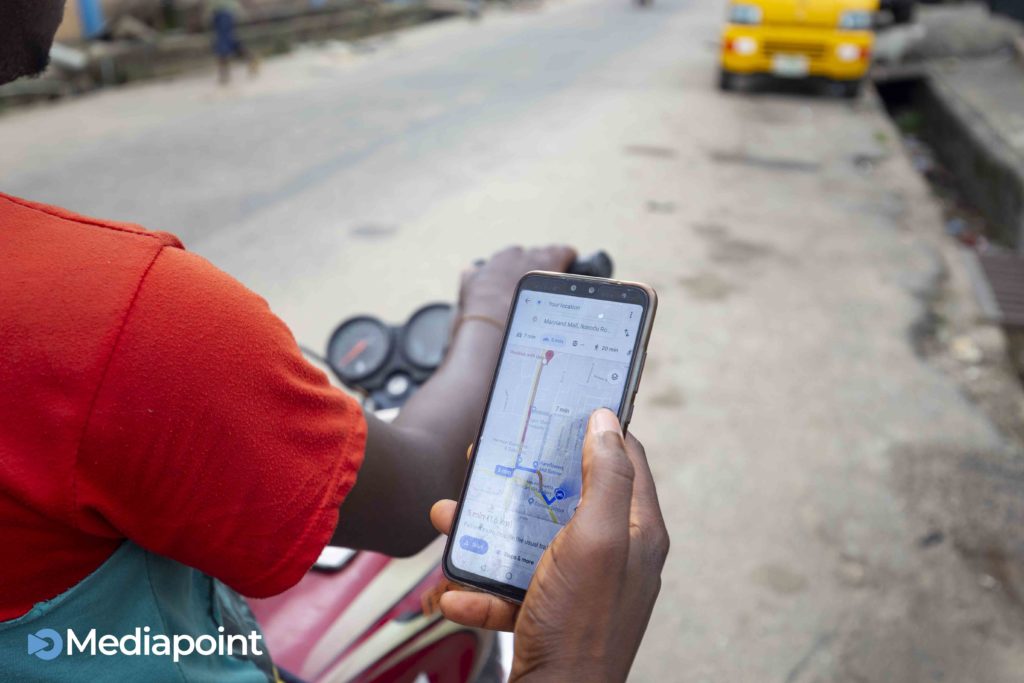 On Wednesday, October 6, 2022, Google announced its first Africa cloud region in Africa, with a data centre in Cape Town, South Africa and interconnect points in Lagos, Nigeria, and Nairobi, Kenya. Before we delve into the significance of this news, let's go on a short trip.
You must have read tons of articles about the activities of global technology companies in Africa. In recent years, no other big tech company has made its presence felt in Africa as much as Google. I'm reminded of this anytime my Google Assistant wakes up unprovoked.
It has announced several initiatives for different segments of the African population, and with its recent Google for Africa event, you'll probably find a Google initiative that concerns you. I'm not kidding, you can read this article before continuing with this one.
In 2021, Google announced a $1 billion fund for Africa, and it earmarked four major areas it planned to invest in: Useful Google products for Africans, digital transformation for businesses, investing in entrepreneurs, and supporting nonprofits trying to solve Africa's biggest challenges.
It has added 9 African languages to Google voice typing, launched a product development centre in Nairobi, an AI centre in Accra, launched journalism innovation funds, supported non-profits with $40m in cash and kind, and created a $50 million investment fund for startups.
After creating Google Digital Skills training, and the Google Career certificates, it's now launching a new service called Interview warm up, to help job seekers with the job interview process. 
The company has since launched Equiano, a subsea cable that promises to lower Internet costs and boosts speeds in Africa. Fibre optic cables power the world's Internet, and companies are constantly working to improve capacity on this front. You can learn more about that here.
Equiano is now linked to Togo, Nigeria, Namibia, and South Africa, and beyond Internet speeds, it promises to boost GDP growth and create millions of indirect jobs in these countries. 
Whether you're a business owner, an executive, or a job-seeker, there's a Google initiative somewhere waiting for you. This leads us to ask, again, what's Google's end game? 
Our theory lies somewhere in the cloud.
What connects everything together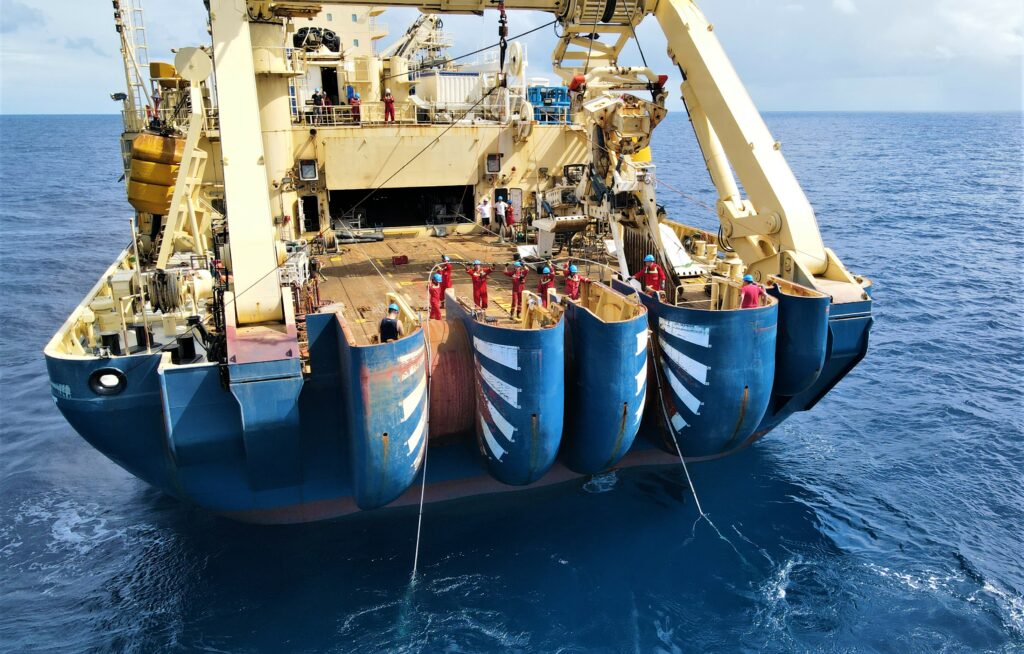 You could draw an analogy between Google's activities in Africa and that of a seasoned farmer. Before these farmers start sowing seeds, they first prepare the land. We could deem Google's investment funds, and skills training as land preparations before its actual seed – The Google Cloud Platform (GCP).  
Cloud computing allows businesses to rent high-end servers and Internet databases and allows entrepreneurs to focus on other important aspects of their business. When you hear "Cloud", it's usually a computer server somewhere in Europe, North America, or Asia. 
Global data centres and fibre optic cable networks power these cloud services. If the Internet were a human body, data centres would be the heart, and fibre optic cables would be the veins and arteries.
Just as veins and arteries carry blood throughout the body, fibre optic cables carry Internet signals from continent to continent. Data centres are the heart of this movement, pumping blood (read Internet signals) to the lungs, brains, and other important organs.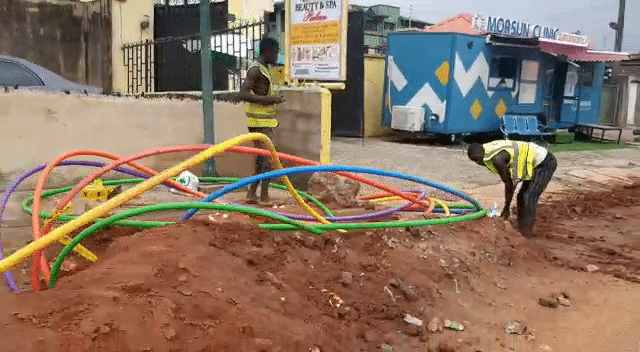 You should definitely have a website if you run a business with high traffic and transaction volumes with diverse connecting parts. If that website then has massive and diverse transactions, you should take advantage of the cloud.  
Cloud is one of the hottest technologies around right now, and demand is rising across the globe. Amazon, one of the largest companies in the world, makes billions of losses every year, but its cloud platform, AWS, remains its most profitable segment.
Most of Google's revenue comes from ads, but its cloud business is growing quickly. In Q2 2022 alone, it made $6.2 billion from this segment. However, it's still way off its competitors like AWS, which posted up to $19.7 billion, and Microsoft, which recorded $22.1 billion in the same period.
Startups and small businesses are embracing the cloud globally, but Africa has major bottlenecks that have kept it from reaping the benefits. Namely, slow and unreliable Internet as well as economic crisis. 
Will the rest of Africa win from the cloud?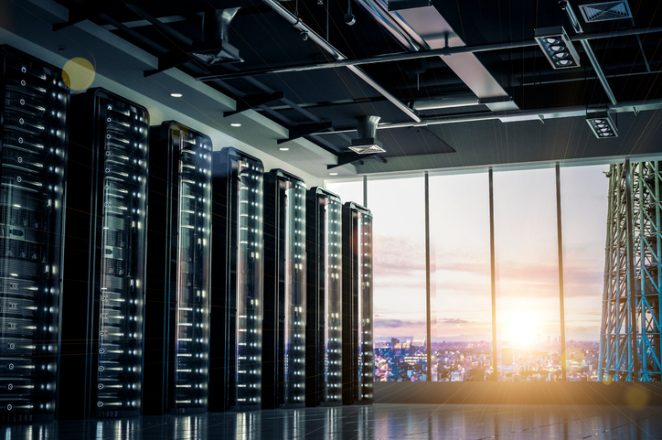 Whether you're using data from Ookla, UmlauT, Cable.co.uk, sub-Saharan Africa has the slowest Internet speeds in the world.
World data lab uses complex calculations to determine Nigeria as the country with the most Internet poor worldwide. Translation; we have the highest number of people (103 million) who can not afford 1GB of data when you look at costs, quality, and earning power. 
India and China come a close second and third, but these countries have over 1 billion people, compared to Nigeria's 200 million. South Africa ranks 10th, and Kenya ranks 20th on this infamous list. 
With Google's Equiano, Google seems to be solving the Internet quality problem. However, getting subsea cables to the shores of Africa is one thing, but getting it to your doorstep is a different article altogether.
Countries are experiencing a forex crisis globally, but that's been a staple for African countries like Nigeria for years. The Nigerian companies who will probably find it the easiest to cope with this forex crisis will be venture-backed startups, but for regular businesses, that's a different story. 
Niral Patel, Director of Google Cloud for Africa, explains that the company has witnessed the forex crisis across different regions and is aware of the unique situation for each country. But there are no plans, for now, to start billing in naira. 
We now have to wonder if Google, AWS, Oracle, and Microsoft, would make significant revenue from the continent outside of South Africa. 
Patel explains to Techpoint that the launch of its Africa cloud region is primarily to offer customers the freedom of choice. Its existing businesses could choose to store their data in regional African servers or retain any of the servers overseas. 
For companies like banks and government organisations that store really sensitive data, it wouldn't be prudent for them to choose servers in foreign countries. Moreover, it appears only financially buoyant companies could benefit from Google's, nay cloud services in general.
As Patel explains, Google based the decision to house the data centre on the current demand it's observing in South Africa. It already has a major customer like takealot, and the Interconnect centres in Nigeria and Kenya will help it serve other major customers like Twiga foods.
Nitin Gajria, Director of Google sub-Saharan Africa, also tells us that Google's activities in Africa are part of a journey that would spread from South Africa to Kenya, Nigeria, and other major economic hubs on the continent. 
When we asked him about this last year, he explained that the infrastructure the company is building now is not for today's Internet users but for the next 300 million that are yet to come online. 
For example, when you consider its startup fund, you'd see that Google doesn't just fund the startup; it also gives them cloud credits to get them hooked. Among these companies could be future unicorns spending huge sums of money on Google Cloud. 
While we didn't get direct confirmation of this fact from Google, we got the analogy of an even bigger harvest when there are lots of fish in the sea. 
We'd have to wait out Nigeria's forex shortage, for instance, in order to see more cloud adoption and the rewards of the harvest.