During her post-graduate studies in 2013, a young and ambitious researcher decided to ease the challenges of farmers in a Kenyan village. Her plan was to make a drought prediction tool available to the farmers at no cost.
Soon, priorities changed for an important reason. Six months in, she decided the product should be a business, albeit charging only half of the price she had planned. This move was expected to make the users see it for what it truly is -- valuable.
Between 2011 and 2012, Prof Muthoni Masinde and a group of researchers came up with ITIKI -- a drought-prediction solution for small-scale farmers in Africa -- in the incubation hub of the Central University of Technology, Free State, South Africa.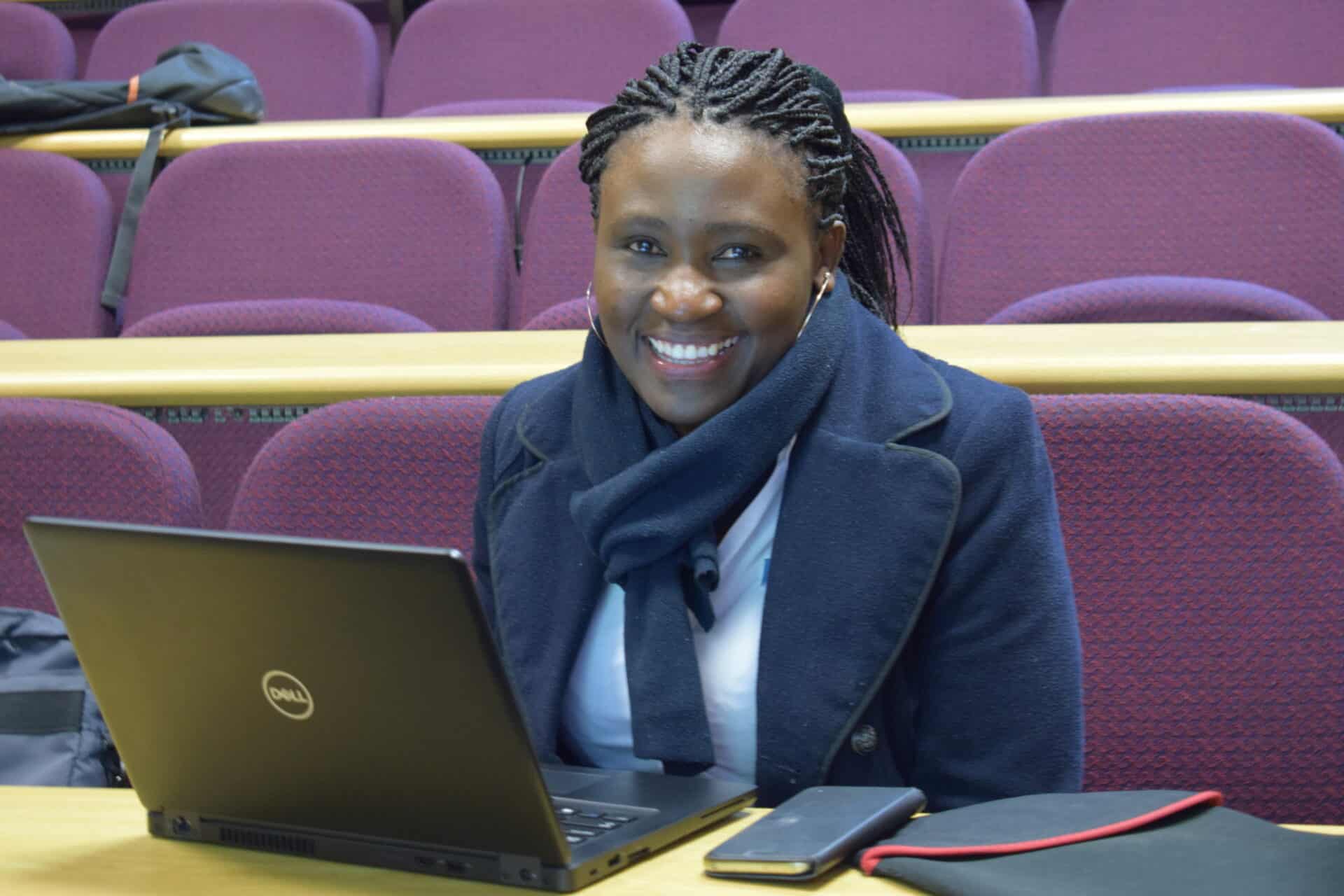 "The idea behind ITIKI is to produce relevant drought forecasts for small-scale farmers. Relevant in the sense that we make the different available forecasts useful to the average small-scale farmer," Muthoni Masinde, CEO of ITIKI, says.
Getting farmers interested
Having established that the focus would always be subsistence farmers, Masinde states why the product was tailored to fit their demography.
Hence, the use of indigenous knowledge and language to convey the forecasts in the most relatable way -- SMS in their local language.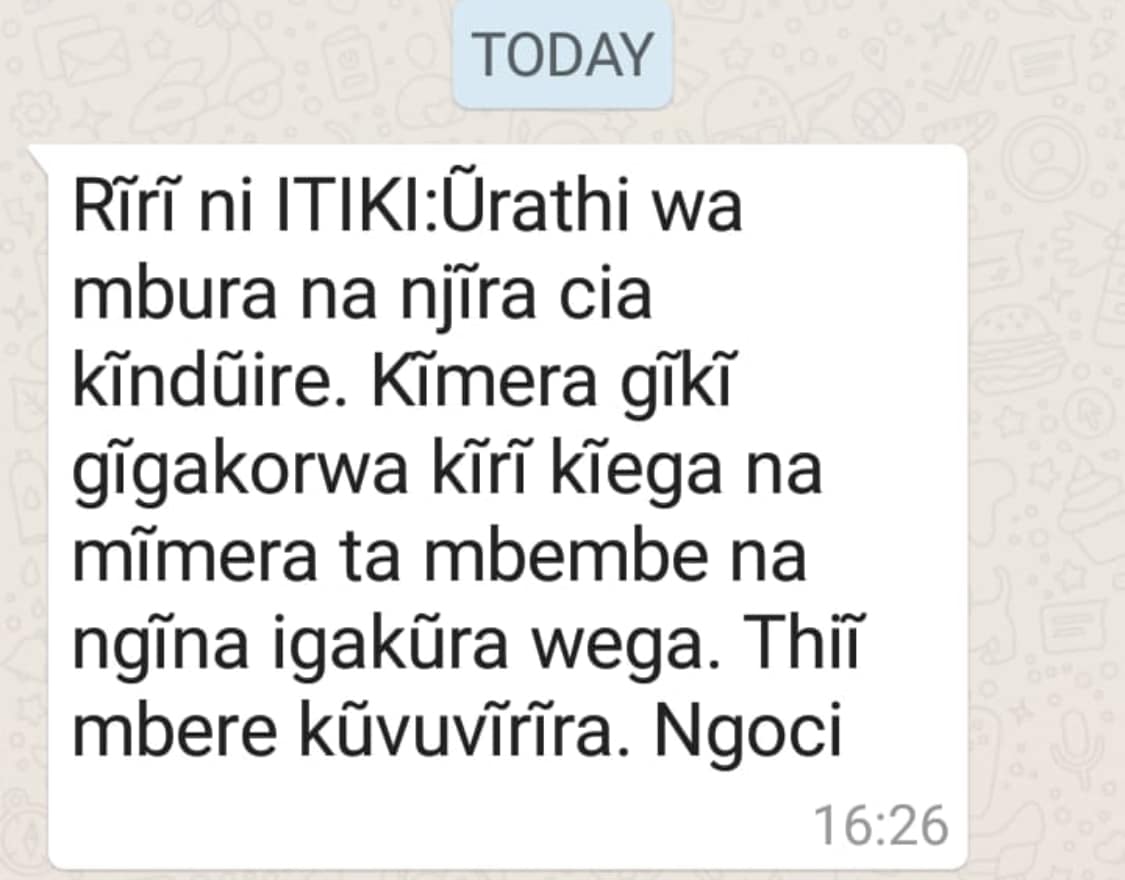 "For instance, instead of telling them the millimetre of rainfall they should expect, we tell them 'the rainfall that is coming this season will not be enough to grow your usual maize, why don't you plant millet or sorghum?' Or when it's close to rain cessation, we advise them to stop planting because rain will be over in another three weeks," she elucidates.
She adds that the SMSes are usually sent at the beginning of a season or when there's a suspected change in the weather pattern. But there's more.
"Initially, the system was only for forecasts. But we recently started expanding it to include other things like locusts. There was also the time when armyworms attacked. These predictions are demand-driven."
Going by the startup's trackable progress, Masinde says the forecasts, a well as other things that make the product unique, quickly won people's hearts.
A deliberate focus on small-scale farmers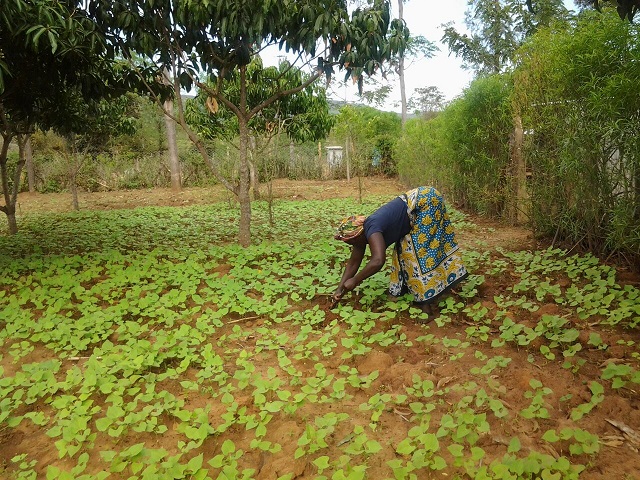 Small-scale farmers produce about 80% of Africa's food and nearly 95% of planting activities are rainfed.
To a large extent, their vulnerabilities are magnified since the funds and other resources required to get bountiful harvests are not provided.
That is why having prior knowledge of an important element of nature like rainfall will make a big difference.
"The large-scale farmers don't have a problem because they have insurance, bank loans, and irrigation systems. When things fail for them, they can go and get loans from their insurance companies. But when things fail for the small-scale farmer, the effect is huge."
But besides her altruistic intention, the focus on this large market makes business sense.
Masinde also believes the number of women represented in this market is also a plus.
"One of the things put out there is the fact that the small-scale farming sector is for women. We believe when we empower them, we'll be able to change the face of Africa for our good. Also, their contribution to the continent's GDP is strong."
Combining tech and indigenous knowledge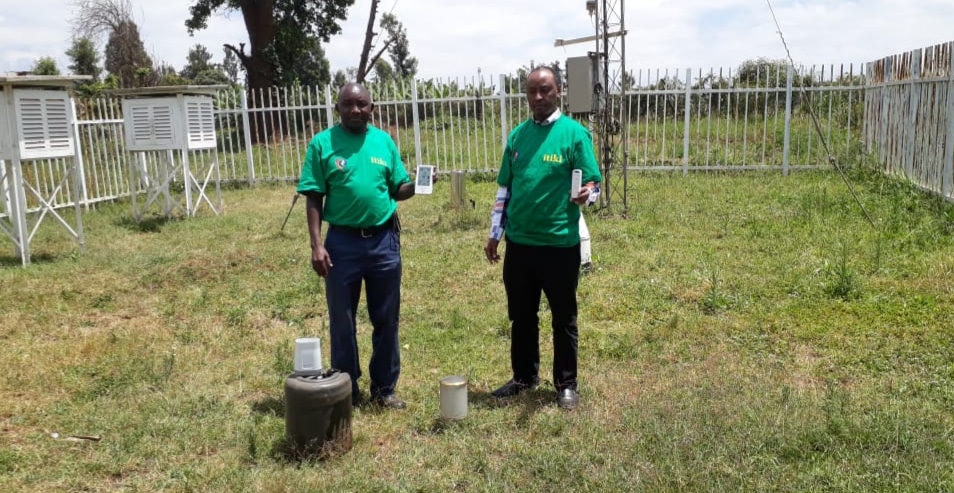 At ITIKI, the forecast is done via an artificial neural network that uses AI algorithms. The equipment learns the historical rainfall pattern of a particular location and then accurately predicts a future time.
Masinde confirms that this model provides predictions which are usually correct with a 98% degree of accuracy on a large scale. But this has its limitations for low-cost predictions.
However, to yield a more precise result location-wise, the focus is narrowed down.
"Our farmers need micro-level prediction, at least within a distance of 500 metres. We fill that data gap using the indigenous knowledge and small hand-held wireless sensors, hence, getting accurate prediction results."
This will prevent a scenario where rainfall is predicted for a region but only some locations end up having rain.
Onboarding process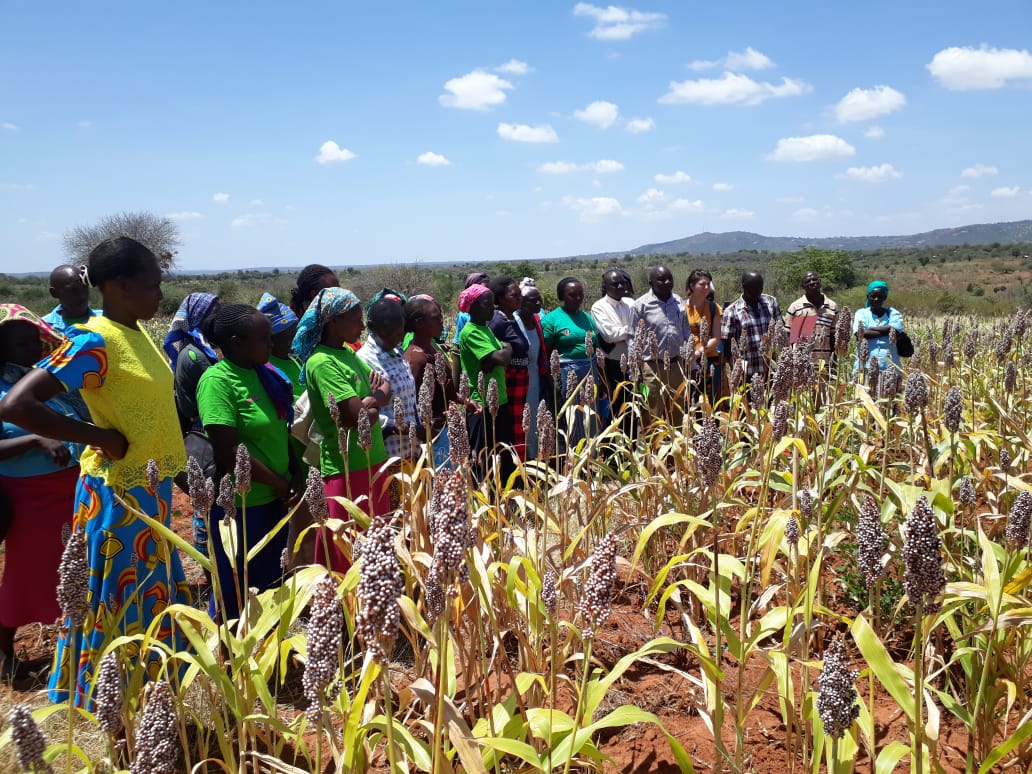 ITIKI boasts of a growing user base and is currently active in Kenya, Mozambique, and South Africa -- where it launched in 2013, 2015, and 2017, respectively.
"There're over 10,000 in Kenya, about 2,000 in Mozambique, and less than 2,000 in South Africa."
According to Masinde, onboarding this many smallholder farmers is possible through the use of ITIKI ambassadors -- field agents -- and getting farmers interested before signing them up on the mobile application.
Another retention strategy is its subscription payment plan. ITIKI allows seasonal or installment payments of 150KSH/season.
Sustainable funding channel and B2B upgrade
Apart from the nondisruptive market entrance strategy adopted, Masinde is certain that remaining in the market wouldn't have been possible without funding.
From inception till date, ITIKI has enjoyed seed funding from the host university, a $500,000 USAID fund in 2017, and other investments from the government of South Africa.
Masinde believes that the startup's financial model is sustainable and it will take a more refined form as soon as the payment collection system is sorted out.
She feared that the business would not survive long on only the B2C, hence the upgrade to B2B.
Still having the smallholder farmers in focus, the B2B model targets large groups of subsistence farmers, thereby fostering bulk payments.
"For example, an insurance company or bank in Kenya that gives farmers loans and then ensures they harvest enough to be able to repay the loans. Now this company adds another service to its services, that is ITIKI service," she explains.
Expanding while scaling challenges
Masinde mentions how getting farmers interested in some African markets can be capital intensive because of their attitude.
"African small-scale farmers are too donor-inclined. They always want to receive it. We encountered this in Kenya and South Africa where they expected us to feed or pay them first."
However, budgeting for a similar situation in subsequent expansion won't be necessary since the focus is now on B2B, especially groups created by the government.
"We know that the most lucrative customer for us is the government. They are interested in small-scale farmers becoming self-sustaining because they won't have to rescue them every time they go hungry," Masinde says.
Although the larger plan is the entirety of Africa, in the next 18 months, ITIKI has eyes on three other African countries: one in East Africa, one in Southern Central Africa, and one in West Africa.
As the ITIKI team seems to be prepared for the coming months, the hope is that beyond attracting revenue, it will continue to tackle the challenge that inspired the idea at inception.