Nomoshkar,
Nigeria, which celebrated its 63rd independence anniversary yesterday, has made significant strides despite facing many challenges, like limited access to healthcare, insecurity, and poverty.
Technology is arguably the nation's most promising industry. And over the years, Nigeria's tech sector has grown significantly, attracting both domestic and global investors, talent, and media attention.
Policies like the Nigeria Startup Act, signed into law by former President Muhammadu Buhari in 2022 with plans to create a favourable environment for tech startups to thrive, have significantly contributed to Nigeria's tech ecosystem's development.
However, Nigeria's tech ecosystem faces challenges like uncertain regulations, a talent gap, and funding limitations. But, Nigeria's tech sector is resilient and optimistic. Do you agree? Please, leave a reply.
Here's what I've got for you today:
MTN MoMo South Africa gets new features
Takealot faces pushback from regulator
WhatsApp is testing a personal assistant for its users
MTN MoMo South Africa gets new features
MTN's mobile money platform, MoMo, introduced several features last week to compete with South Africa's traditional banks.
The platform offers several services, including payments, online shopping, personal insurance, and lending. Now, it has included an international remittance service and a business wallet.
Bradwin Roper, Chief Financial Services Officer for MTN South Africa, said the wallet allows companies to accept payments directly from customers for several transaction types, including prepaid services and gift cards, without charging a fee.
MTN is also introducing MoMo Eazi, a feature that enables users to register a profile on the MoMo App that allows card payments without the hassle of a thorough registration process.
Roper claims that MTN stores will also have new Point of Sale systems that will enable customers to pay with cards at a lower service fee, allowing them to make purchases with MoMo and receive cashback rewards.
What's more, 12 African nations now offer MTN MoMo international remittance destinations thanks to a collaboration with SARB-approved dealer Clicksendnow.
These countries are Benin, Cameroon, Congo Brazzaville, Ghana, Guinea Conakry, Guinea Bissau, Ivory Coast, Liberia, Rwanda, Uganda, Zambia, and Zimbabwe.

Sidebar: In July 2023, Emmanuel chatted with MoMo PSB Nigeria CEO about the company's ambitious plan for Nigeria's untapped resources. Check it out here: Our grand plan to unlock riches from Nigeria's hidden wealth - MoMo PSB CEO, Eli Hini
Takealot faces pushback from regulator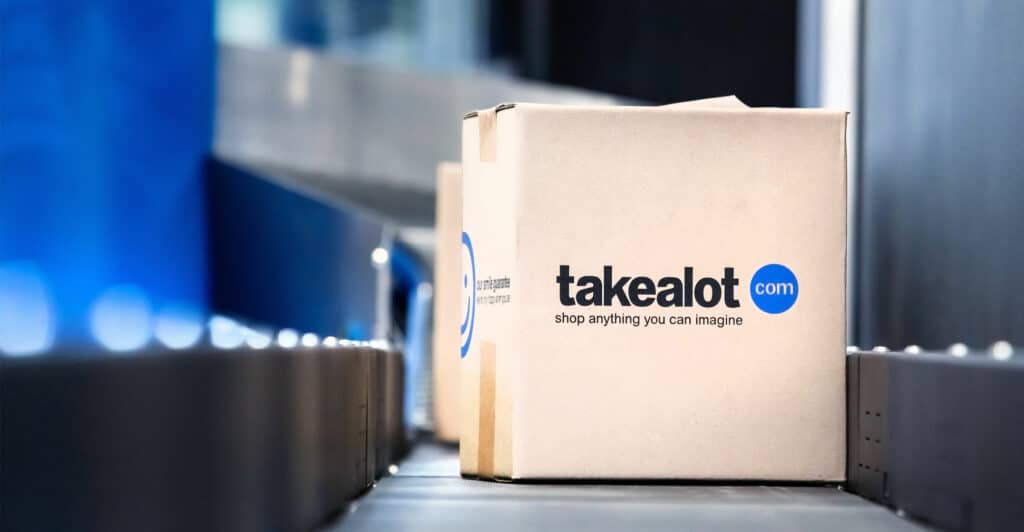 South African eCommerce platform Takealot might not compete with international players like Amazon and Shein.
Why? According to the Online Intermediation Platforms Market Inquiry Report by the Competition Commission, Takealot dominates the eCommerce market and accounts for a significant portion of all online sales.
Consequently, the online retailer has been subjected to several requirements set forth by the Commission.
What are these conditions? The company must, for instance, separate its retail operations from its marketplace operations, expand the scope of its employee code of conduct, and establish a separate channel for complaints that covers infractions based on unfairly harming marketplace sellers.
The Commission also found that Takealot's business model limits the ability of historically disadvantaged companies to compete successfully in the market.
As a result, the eCommerce company must launch a Historically Disadvantaged Persons (HDP) programme that offers several benefits, including customised onboarding, a three-month subscription fee waiver, and at least R2,000 ($105.69) in free advertising credit.
But the Commission is leaving something out: Takealot isn't profitable yet.
While it competes with local online retailers like Massmart, JD Group, and TFG, customers only favour Takealot over its competitors because of its service quality..
WhatsApp is testing a personal assistant for its users
WhatsApp is testing an AI-powered chat system that allows users to communicate with an AI agent.
As a personal assistant, the WhatsApp AI agent will send AI messages to users to help them with their daily tasks. They can also mention AI agents in WhatsApp groups to communicate with them.
Even though some of these messages might be inappropriate or unreliable, reporting them to WhatsApp is advised to improve the service.
Besides, the company claims that while WhatsApp may share AI messages with Meta to improve the quality of the AI, all of your other personal messages will continue to be end-to-end encrypted.
What's more, users will soon be able to join a waitlist to test out AI-powered chats once they are available.
Last week on Techpoint Africa
What I'm reading and watching
Opportunities
Have a great week!
Victoria Fakiya for Techpoint Africa.