Africa's mobile money space has witnessed surprising growth. In 2020, GSMA predicted that Africa's daily mobile money transactions will hit $3 billion in two years. I'll leave you to guess how much it actually processed -- $3.45 billion, almost half a billion more than predicted.
Led by Mpesa, East Africa was mobile money's powerhouse for a long time, but that is shifting to West Africa. In 2021, East Africa controlled 34% of the mobile money market, compared to 11% in West Africa. In 2022, fortunes reversed with 33% in West Africa and 22% in East Africa.
Interestingly, telecom companies have been leading the charge across the continent, with a few exceptions. While fintech company, Wave, locked down Senegal, telcos MTN and Orange, dominated Ghana and Côte d'Ivoire respectively.
Nigeria, a predominantly cash-based society, has been a bystander. That's until the country's central bank started awarding Payment Service Bank (PSB) licences to all major telecom services providers and other financial services players. Check out more about the PSB licence here.
Looking to replicate its Ghana success in Nigeria, MTN launched MoMo PSB. Here are some key details about MoMo PSB since its launch:

April 2022 - MTN launches MoMo PSB after receiving the licence from the CBN. Per its financial reports, it invested $35 million (₦16.4 billion) in the company.
May 2022: MTN reports a series of unauthorised transfers caused by a system glitch. We eventually found out MTN lost ₦10 billion from this glitch
October 2022 - MTN brings in Eli Hini, the mastermind behind MoMo's massive growth in Ghana to lead the Nigerian division.
December 2022 - MoMo PSB gets 2 million active MoMo wallets and holds $14.4 million (₦161.2 billion) in customer deposits.
March 2023 - Active MoMo wallets increase by 60% in three months to hit 3.2 million. It now held$14.4 million (₦6.6 billion) in customer deposits.
As General Manager, of mobile financial services for MTN Ghana, Eli Hini, increased mobile money contribution to MTN's revenue from 8% in 2016 to 20.5% in 2020. In this period, monthly active wallets went 202% from 3.5 million to 10.6 million.
He also led strategic partnerships with fintechs, and key government institutions, that helped accelerate Ghana's mobile money growth. It's hardly surprising that Ghana became the fastest-growing mobile money market in this period.
Hini discusses MoMo's growth story so far, lessons learnt and precautions taken from the system glitch, and the highs and lows of telco-led mobile money in Nigeria, a vastly different market from Ghana.
Interview with MoMo PSB CEO
NB: Below is a paraphrased (for clarity) and summarised version of the interview.

Emmanuel Paul, Techpoint Africa: Hello Eli, great to have you. When I saw you led MTN's mobile money growth in Ghana, I said that was fascinating, and I'm curious to hear about MoMo's gameplan
Eli Hini, MoMo PSB: Thanks for the opportunity, Emmanuel. With MoMo our goal has been to, leverage our wide distribution network to bring financial solutions to millions of Nigerians anywhere and everywhere, who have either been excluded or underserved from the financial ecosystem.
We identified the mobile phone as the key channel accessible to most people. It didn't matter what type or what level of sophistication. Either a basic phone or a smartphone. We make sure our solution is able to run on any of them.
To provide easy access to services that will give the average Nigerian the best financial solutions at affordable prices. We also try to bring the rest of the financial ecosystem along.
We do that with our integration with the Nigerian Interbank Settlement System (NIBSS) which allows traditional bank accounts to reach mobile money wallets and vice versa. So that farmer wherever he is, can receive payment into their MoMo account from any bank customer.
Emmanuel, Techpoint Africa: That's quite interesting, considering $55 billion (₦26 trillion) was unbanked in 2021. I'm sure MoMO has a plan for that.
Eli Hini, MoMo PSB: Yeah, we're looking to onboard many more Nigerians. We want to take money from under people's pillows and beds and bring it into the financial ecosystem. The money in our wallet is made available to commercial banks in what you call float accounts.
The banks can have access to these funds and do a lot more with the capital, than what they're already doing today. They're also able to reach these customers through other service opportunities. That's been the strategy and we've done that, uh, over a period of one year.
Emmanuel, Techpoint Africa: That's an intriguing strategy. I can see Momo has been gaining traction in the short time since it launched.
Eli Hini of MoMo PSB: Yeah, we believe that so far we've reached, over 19 million, Nigerians. These are people who have registered for a wallet, but in terms of activity, on a 30 day, basis it's 3.5 million as of Q1 2023.
Alongside that, we've provided access to our every day retailers in the market. So you can go into the market today, buy tomato or fish and pay with your mobile money wallet. That's the journey so far, and that's the impact we're making.
Emmanuel of Techpoint: That's awesome. The journey as you described so far has not been without its challenges. Last year, MoMo had to deal with a financial fraud case that cost roughly ₦10 billion ($13 million). What really happened then and what steps has MTN taken to combat this in the future?
Eli Hini of MoMo PSB: First off, it's been over a year since that incident and, as far as operations are concerned, we're trying to put it behind us. What we reported then was we had a technical glitch, and that is something that happens to technology products.
But we have to remember that in this space, we're not in isolation. We work with partners. Our platform is connected to other platforms, and in the process of these integrations, you need to make sure you've dealt with all the protocols on your end and on the other end as well.
Emmanuel of Techpoint: So the incident didn't happen in isolation.
Eli Hini of MoMo PSB: Yeah, it's a multi-party activity, and since the incident, we've spent a lot of time reviewing those protocols. Our governance has been enhanced to make sure that any future integrations or partnerships also follow the right protocols.
We've also improved our controls and made sure that we're on top of every interaction on the platform.
Emmanuel of Techpoint: How did this affect customers?
Eli Hini Of MoMo PSB: I think even more important than everything else is the fact that none of our customers lost any money. Which is our way of demonstrating to the customer that we have their best interest at heart. We've also done everything necessary to instil confidence in our customers.
So we've told our customers that they can continue relying on us for smart, simple, and affordable financial solutions.
Emmanuel of Techpoint: Amazing. So I'd like to talk about your play here. You had a very successful time as General Manager for MoMo in Ghana, and you helped put Ghana on the map, beyond even the mighty M-pesa of Kenya. Are there strategies you employed there that you will be employing in Nigeria?
Eli Hini of MoMo PSB: I mean, in this market, we understand that the banking infrastructure is quite developed. So it gives us other opportunities beyond what we saw in Ghana.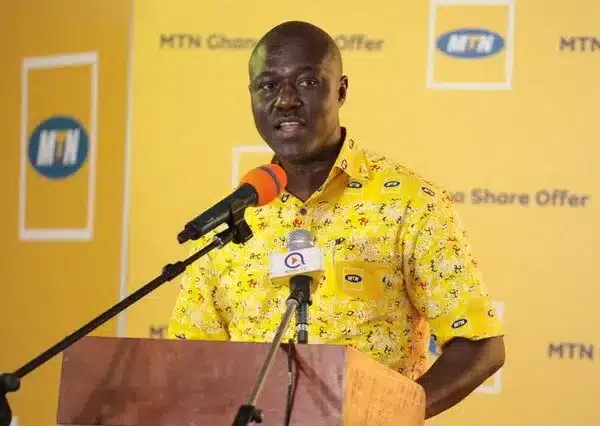 That essentially comes down to making sure that the average person can access the product from anywhere they are in Nigeria. Making sure our agent network is as advanced as possible in terms of scope and distribution.
We're in every town and village to provide services to customers. So that's the first thing, our distribution has to be very strong, and we have that already. We leverage that, and our customers can reach us.
The other area is the simplicity of our product so everyone can use it without hassles. Then there's affordability and continuing use of the service.
Then there's something we discussed earlier, which is trust. To ensure that the platform is always available. Customers are confident that they can assess their funds anytime they need it.
Another which helped us in Ghana was the level of collaboration between the banks.
Emmanuel from Techpoint: Aha, I guess that goes back to your point about things not happening in isolation.
Eli Hini of MoMo PSB: Oh yes. The banks get a lot more benefits from the entire service. And I'm looking forward to banks coming on board, working with us, and helping us come up with tools that will expand the size of the ecosystem.
To create tools that will help us move cash from people's homes, under their beds, to the financial system. I'm talking of tools that are cheaper to execute and implement. I say cheaper when compared with what a typical banking infrastructure will require to achieve that.
Emmanuel of Techpoint: So a financial services-wide collaboration is needed.
Eli Hini of MoMo PSB: Not just that. We need everyone as a partner in this conversation. We need someone like you as a partner. The more educated you are about this space, the more educated the people are about th4 financial sector. And every other moving part helps with this engagement.
Emmanuel of Techpoint: That's quite compelling. But you see, I've always seen Nigeria as this place where business people are tight-fisted with information and collaboration. I might be wrong about this thought. What unique set of challenges do you see with this collaborative strategy in Nigeria?
Eli Hini of MoMo PSB: Well, I've heard the conversations about the posturing of the banks, but for me, part of it has been the level of engagement. The level of exposure. I've interacted with some senior bank officials, some of whose I've worked with in Ghana, and their perspectives are different.
I think, over time, as we engage, we would get to that point where they begin to see the value we bring. They'll be able to see how our collaborative efforts can expand the ecosystem.
Ultimately, we want to give value to the customer, and in return, the customer also puts their votes into paying for the services. Collectively we can achieve that goal.
So I think it's one of the areas that I'll be spending a lot of my time on to ensure that we can go past that hurdle.
Then the other one will be getting the regulator on board because we see that in a lot of the markets, the regulators have not had the opportunity to get a good grasp of the space. It's a very fast-changing, fast-evolving space. That engagement is very important so we can share the new developments and the ideas around the industry with the regulators. That's so they can. Consider the future of the industry and how it can advance in its decision-making and policy enactments.
Emmanuel of Techpoint: That's an important point, government policies and the future of the financial industry are one big headache
Eli Hini of MoMo PSB: That's another conversation on its own, which will be very key in how the market moves. The market has been heavily dependent on cash, but we all saw what happens with the cash scarcity, and the level of challenges people had to go through. Even to the point where you could see that our entire payment infrastructure was also challenged.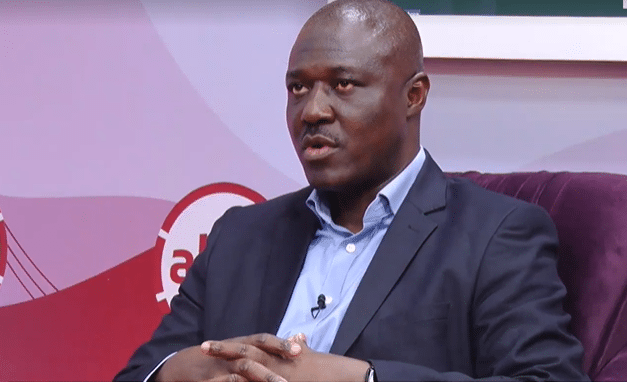 This also means that we as an industry need to look at investment in infrastructure, so we can support the expanded growth of digital financial payments that we are all pushing for with a cashless ecosystem.
Emmanuel of Techpoint: What do you envisage will happen if we go cashless?
Eli Hini of MoMo PSB: In some economies today, nobody carries cash along. They're able to do everything they want with their mobile phone or any other financial tool. This improves the way financial solutions are delivered and brings more comfort to people.
You could then create tools for merchants to generate reports on transactions, and customer trends, and help them predict what th4 customer is likely to buy next, and what ordering systems they'll use.
Even when it comes to data for economic planning, a lot of the time, you can hardly make these projections or predictions because of the cash system which doesn't give you a lot of data to work with.
With a cashless society, and with each tool in place, there'll be a lot more data available to actually do proper planning with proper tools to make predictions on our financial and economic programs. There's a lot of value that can be unlocked once these bottlenecks are flagged.
Another bottleneck I'll talk about is the PoS business. Agents determine the fees they want to charge, so fees are not constant or controlled. That also doesn't help customer adoption. The customer wants to be sure that the service is at a certain rate at any time, and not arbitrary. That environment is supposed to be sanitized so that customer confidence is further enhanced.
These are the things I want to highlight, and I feel that we can address this issue if we can work together as an industry.
Emmanuel of Techpoint: Those are some really salient points. So quickly and finally. We already talked about the possible use cases of a cashless society. Next five years, where do you see Nigeria's mobile money space?
Eli Hini of MoMo PSB: I see an economy that's thriving on digital payments. I see a lot of innovation because I see a lot more fintechs springing up. Part of what we're focusing on is enabling fintechs with our open API so they can connect to our platform and innovate, and develop new -routes and services which can be used or consumed by industry players. Including the banks themselves.
That gives young tech guys significant motivation. Then the agent networks we're creating also provide employment. This means livelihood will be enhanced.
For the cashless ecosystem I envisioned earlier, I see the average retailer being able to assess credit to expand their stock at a price that is reasonable. So many more retailers can expand their operations.
That will also increase business overall for me, and the banks as well. There will be a lot more money in the financial system, as it has left people's beds and homes. Banks can then lend this money to other people, which will in turn increase economic activity even further.
Cash will be in limited supply but it will create an ecosystem of fast financial transactions. I've seen this kind of economy in other markets and I see it happening here too. The customer, of course, will be the ultimate beneficiary.
Emmanuel of Techpoint: That's quite a compelling future to aspire to. Thank you so much, Eli. This was a really insightful session and I hope we can have more extended sessions where we flog the issue of mobile money from top to bottom.
Eli Hini of MoMo PSB: Sure, these interactions are important. It helps you understand our industry, and in turn, the regulators, and the customer. We're all part of that journey. So thank you.
Emmanuel of Techpoint: Thank you, Eli.
Let's know what you think. If you're reading this by opening Techpoint Africa or from social media, you're probably a day late. Subscribe to the fintech today newsletter for early access to juicy interviews like this.