Over the years, different reports on Africa's digital economy have shown a steep gender divide. Be it access to the Internet, financial services, or startup funding opportunities.
However, recent efforts from notable entrepreneurs are putting new blocks in place to try bridging that gap. In 2021, two amazing women in Nigeria's ecosystem partnered to launch FirstCheck Africa, a fund whose focus will be "writing first checks for audacious female founders, with bold ideas, at the "ridiculously early" stages".
Other platforms have also formed new ways to meaningfully engage women and bring more of them into the conversation in Internet adoption, financial inclusion, entrepreneurship, and angel investment.
However, these initiatives have not been without their challenges. Access to opportunities has been a significant issue for most people. Herconomy founder, Ifedayo Durosinmi-Etti, found this even more true for women and began building solutions to address them.
Durosinmi-Etti had stints with companies like Arcadia group in the UK, and Heineken (Nigerian Breweries), where she began to work on sustainability projects.
In 2016, she launched Parliamo Bambini and Philos and Zoe, startups easing the baby and child industry through locally manufactured furniture and clothing for children.
In 2016, Durosinmi-Etti was one of the selected entrepreneurs by the Tony Elumelu Foundation (TEF). She and her co-founder, Olamide Olatunbosun, quit their jobs to focus on expanding their business. Their passion for women gelled nicely with an entrepreneurial spirit.
For Durosinmi-Etti, 2018 was a game-changer, as she used lessons from previous years to launch her, Accessing Grants for Startups: A guide for African entrepreneurs. The book' launch helped establish a community, and what followed was probably unforeseen by anyone in the founder's circle.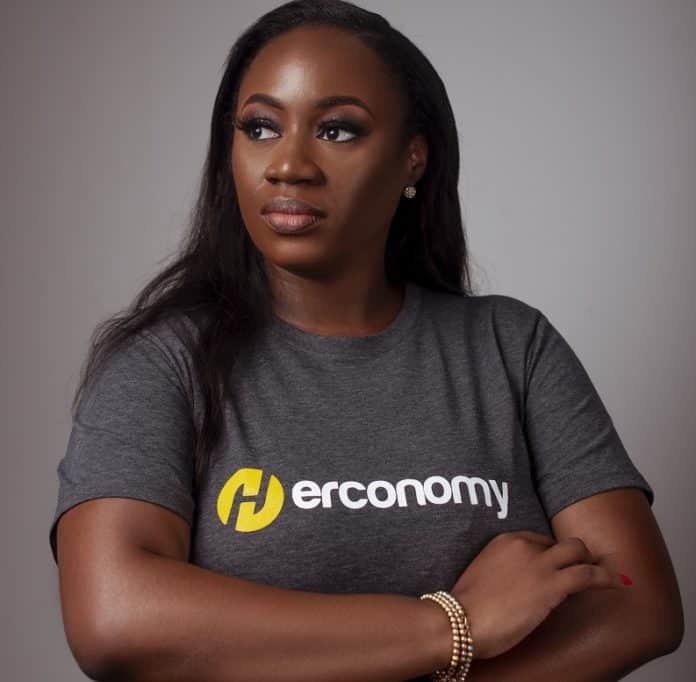 Fast forward three years to 2021, and Herconomy has raised $600k pre-seed led by VC firm Oui capital. Excitingly, 90% of its raise came from its community, some of whom were notable Angel investors, including:
Nkiru Ayemere - CEO, Zephans and Co,  Ehi Onwudiwe - Director, Business Transformation, Ernst and Young, Olanrewaju Smith - CEO, World Bay Technologies, Ope Makinwa - Head of Reserve, Diageo, Ama Akpata - Co-founder, Jand2gidi. 
Through its freemium membership model, the company offers weekly capacity-building workshops and brand discounts on Qatar Airways, Adidas, and Raddison Blu Lagos. It has a job board and became Amazon's first recruitment partner in Nigeria for their EU region.
The startup also plans to introduce a savings feature where members can earn high interest.
But how did this happen?
A long journey to a community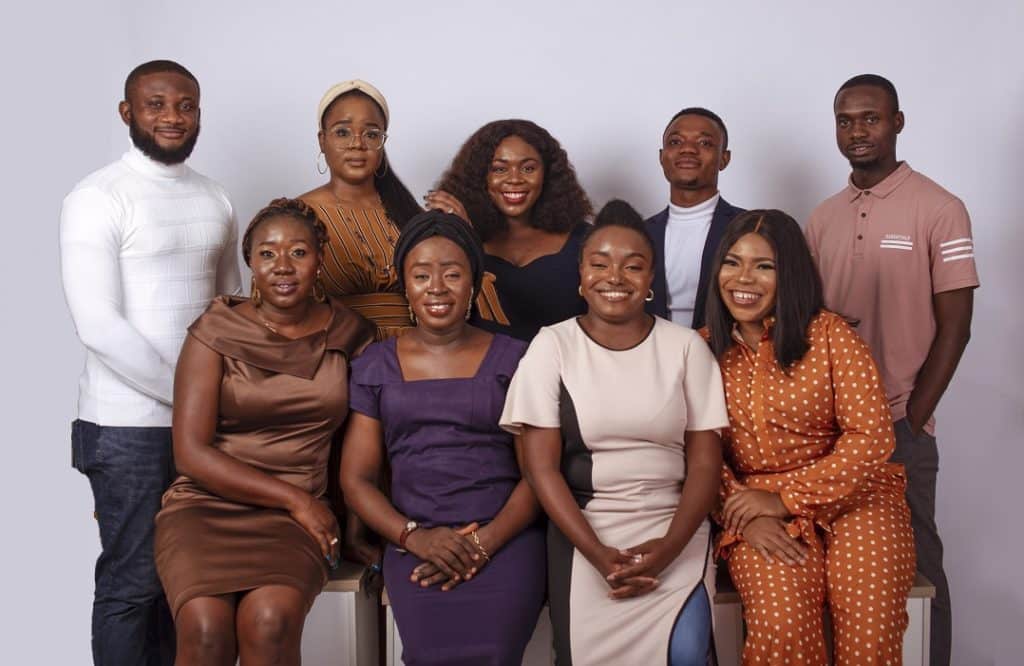 When Durosinmi Etti launched her book to help people access startup grants in 2018, she couldn't have guessed that it would sell up to 10,000 copies or one day spur a growing community empowering women across Africa with core financial services.
"A lot of people kept on asking me, 'oh, my gosh, like, oh, the book was so good" but how do they get more information about grants opportunities, and you know, scholarships, and all that, that going forward. So I started posting opportunities on my Instagram page," she says.
After some days of doing this, Durosinmi-Etti grew fed up with the look of her page, so she decided to create a separate page for people to get grant and scholarship information. They also made sessions and workshops for people who wanted more information from the book.
The page began to gain traction, so she hired an assistant to lessen her burden and focus on her then business, Parliamo Bambini.
"The business started growing so fast, and friends advised me to hire more people. But I was like, how am I going to afford more people? Are you people playing? I felt like the page was pulling me away from my business at the time, which I quit my 9 - 5 job for, not knowing that this was actually what God was calling me to do," she recounts.
Durosinmi-Etti, however, admits that though she was resisting at the time, the success of the business, whose goal was to empower women, was undeniable as it began to amass members by the thousands. In December 2019, a friend advised her to move to Telegram and create a community of paying members.
The proceeds were to hire more talent for the team, keep the community vibrant, and create more structured ways of helping people get these opportunities like capacity-building workshops.
"So we paid somebody to create, like a web platform for us. And we're supposed to launch it on my birthday in 2019, and I was in San Francisco at the time. And we launched, we announced and did some paparazzi (fanfare) around it. But on the day of the launch, the web platform crashed."
Putting her disappointment aside, Durosinmi-Etti moved those supposed to sign up on the platform to Telegram. By March 2020, the platform reportedly grew from zero to 500 subscribers who paid ₦5,000 ($12) a month or ₦50,000 ($121).
Scaling and growing to financial services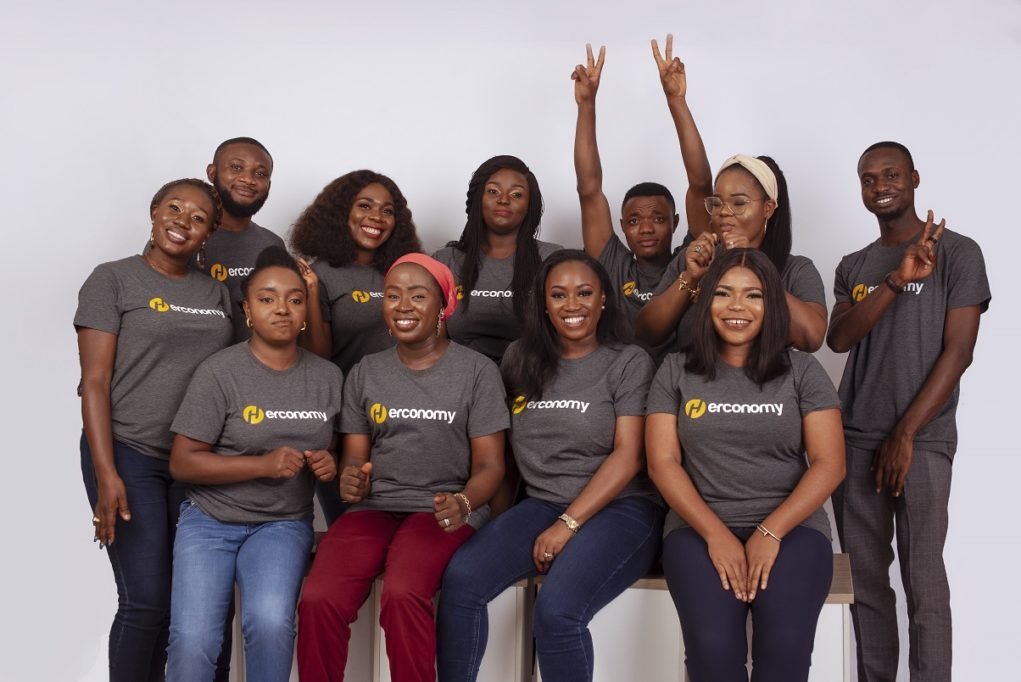 If you've ever been in a WhatsApp group of 150 keyboard warriors, imagine how it feels to be offline for a few hours and meet thousands of messages when you get back. For a group of 500 paying subscribers, this was an even bigger issue that threatened to hurt the startup.
"I knew if I didn't build an app, our company would have died, and everyone would have left the group. So in March 2020, I decided to commission someone to build the app. It was supposed to be ready by June, but technical issues and COVID caused a delay. Coincidentally, Apple approved the app two days before my birthday in December 2019," Durosinmi-Etti states.
The Telegram experience may have been challenging, but Durosinmi-Etti believes it helped the startup's customer discovery process.
"Some people wanted to talk about stuff like sex, and others wanted to talk about entrepreneurship, career, others wanted to get jobs. So we just knew that we couldn't put everybody in the same box."
So Herconomy ( then AGS tribe) created a community-based platform where people could chat. It also added a new feature where people could get discounts on different brands like airline tickets, hotels, and others.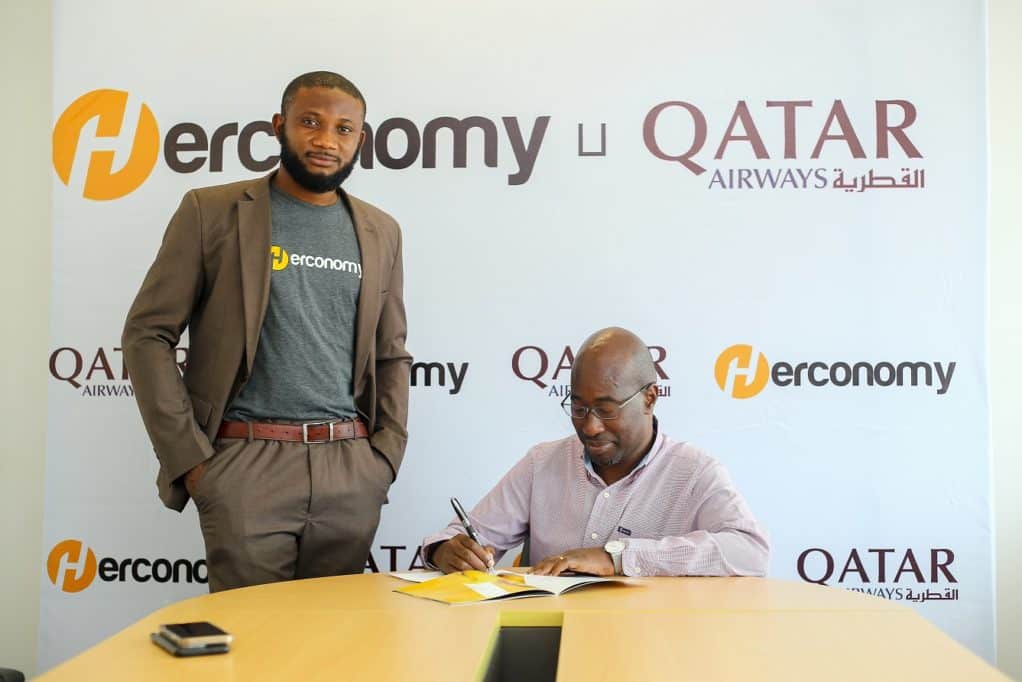 Durosinmi-Etti reveals that these discount offers pushed membership adoption through the roof. The startup boasts of different members globally in the UK, Australia, UAE, Canada, and Egypt.
When they started posting jobs on the platform, they struck a partnership with Amazon became the tech giant's first recruitment partner in Nigeria. 
"One of the main reasons why people liked the platform was our focus on empowering women. We have something called the AGS enterprise challenge, where we give women small grants of ₦500k, ₦1 million, and ₦1.5 million. We also offer small grants through other channels and other organisations that partner with them," she reveals.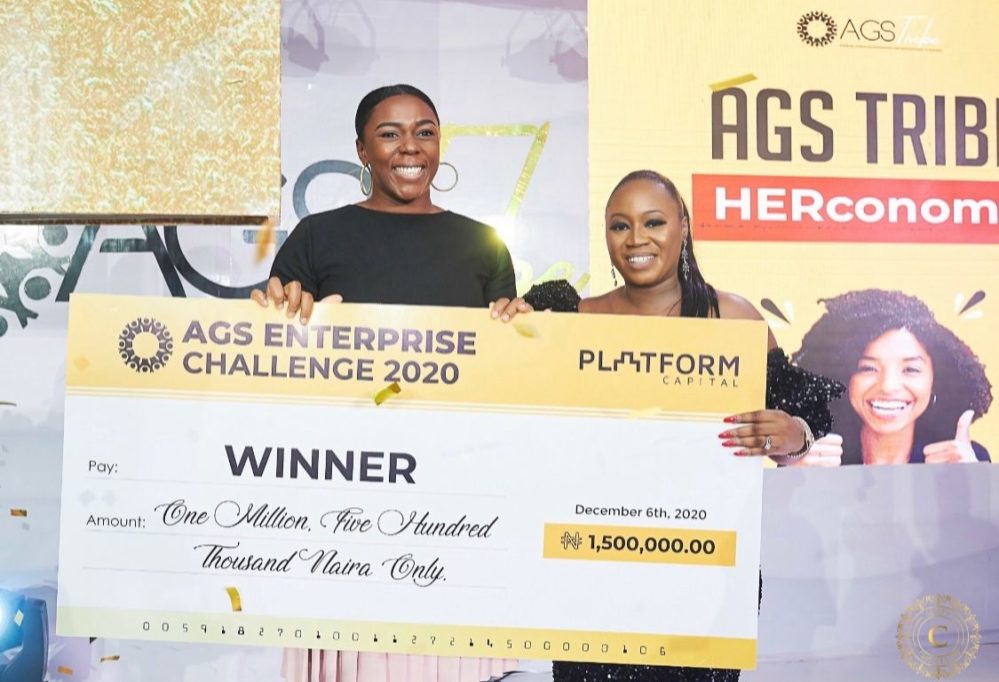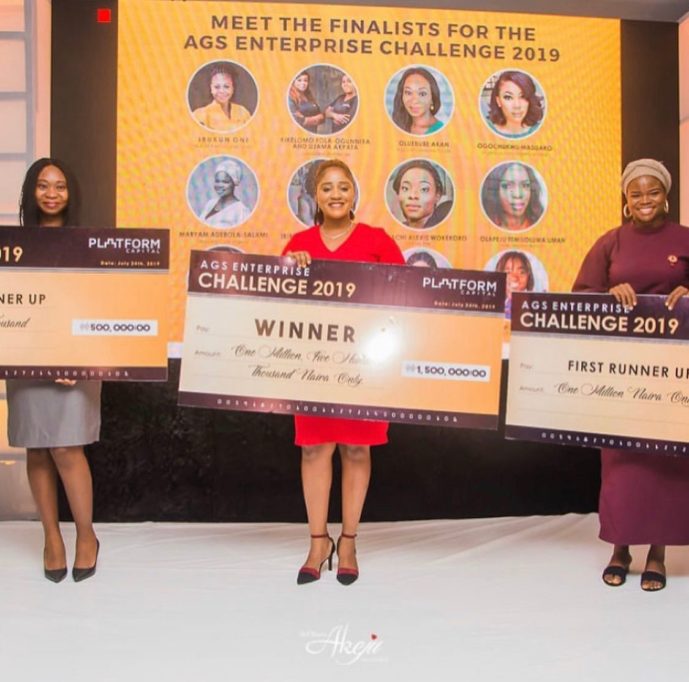 The app featured a freemium model that lets members access the job board and community for free. The silver membership provides access to its weekly capacity building workshops (Lightbox), and the Gold membership, which cost $120, positions subscribers for offers such as airline or hotel discounts.
To date, Herconomy claims to have disbursed about ₦30 million ($73,000) worth of grants to 42 women and men.
In response to Durosinmi-Etti's difficulties saving, the AGS tribe began to host a savings challenge in partnership with another organisation she didn't name. Impressively, they were able to get 500 women who cumulatively saved $100,000.
"And that was how I realised that a lot of women needed this service. So, we decided that we're going to add the savings feature to our platform so more women could save."
Consequently, the name AGS tribe no longer made sense for what the startup was building, and it needed a new brand to position it as a financial services company looking to empower more African women.
Then came the name, Herconomy.
Raising funds in record time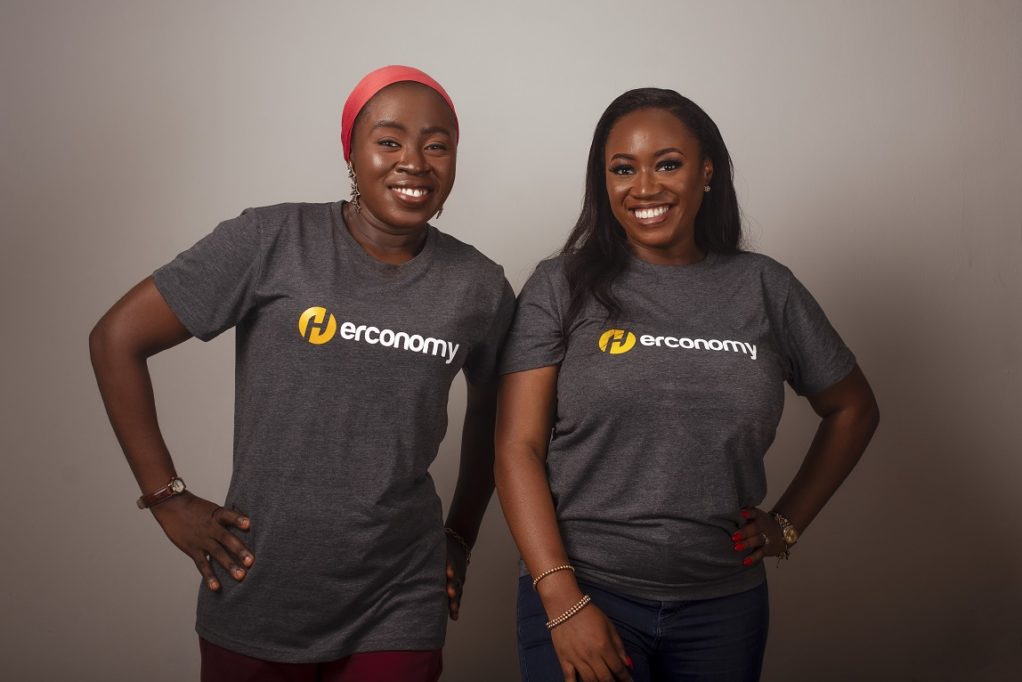 With the platform's growth, Durosinmi-Etti realised that it had to build a structure around the startup, and she needed funding to do that. Unfortunately, none of the investors she reached to understood what she was doing or how a community would make sense.
In August 2021, while participating in the Startup Bootcamp accelerator in Senegal, she sent out a message on her Insta stories asking people to indicate if they wanted to invest in Herconomy, and 130 people showed interest.
Sidenote; The startup placed a $20,000 cap on this investment.
A month later, after getting a commitment of $150k from three friends, she sent an email to those who indicated interest. To her surprise, she got a pledge of $5.7 million in 24 hours, all from people ready to pay by the set deadline of October 15. The list increased from 130 people to 509.
"I was confused as I did not believe this was possible. So I reached out to Zach (Zachariah George, Managing Partner, Launch Africa), our portfolio manager from the accelerator, and other people who were well versed in investments. We organised a workshop explaining what making such an investment could mean," she says.
"We just gave different scenarios and told them that this is not blood money, and their money could easily go bust. After explaining everything, they said they understood, so the fundraising began."
However, the $20,000 cap prevented several members of the community from investing. Leveraging the platform, Getequity, the startup decided to create a special purpose vehicle for people who wanted to invest smaller amounts ranging from $30 to $10k.
The company plans to focus on testing and improving its savings product and invest heavily in marketing.
Challenges and the future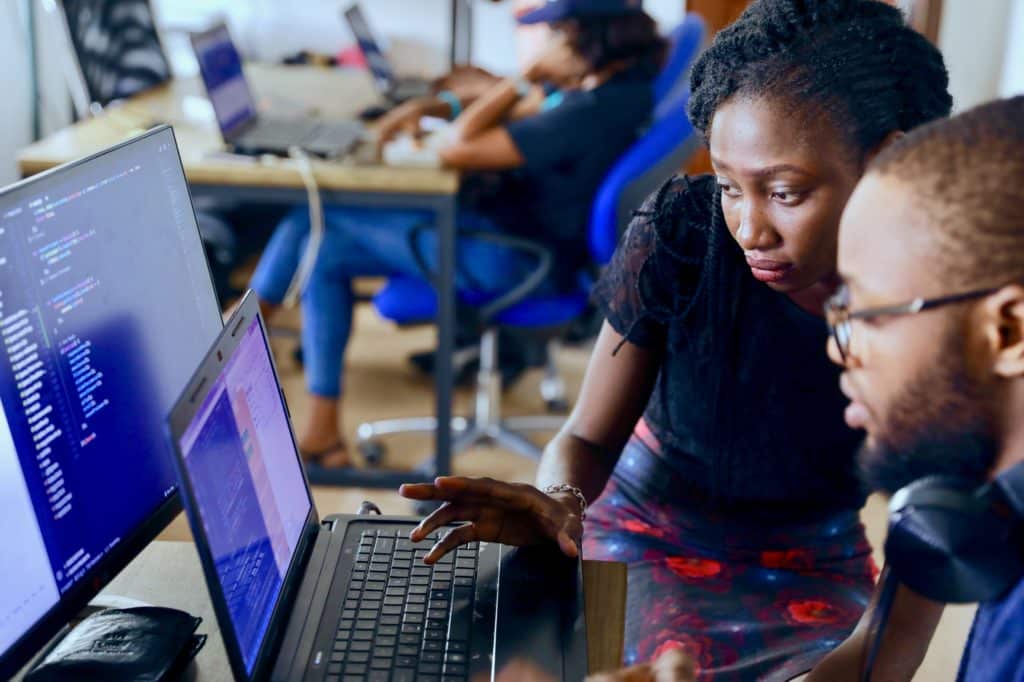 The following paragraphs might, perhaps, be familiar, but one of Herconomy's most significant challenges so far has been getting the right tech talent.
"Finding a woman in technology to be our Chief Technology Officer was a huge, huge challenge. There were a lot of things we didn't take into consideration while building our app because we didn't have a CTO," Durosinmi-Etti says.
She also argues that when it outsourced its app development in 2020, several ideas could have been better understood by an in house team. Thankfully, during the Startup Bootcamp accelerator, one of the mentors, Oshone Ikazoboh, recommended Herconomy's CTO, Rahmat Lasisi.
Despite the challenges with the outsourced app, Durosinmi-Etti is grateful that the community could grow to over 15,000 members.
The startup is currently looking at acquiring a licence with the next raise. Still, it remains focused on building its financial services product which it's gearing towards empowering more women.
Considering all the previous records about the struggles of female founders, Durosinmi-Etti recounts that the nature of her fundraising was humbling, and it could serve as encouragement for more women out there.
"For me, I think this whole process is just about understanding where you're trying to build an understanding that no matter what it is, no matter how hard you fall, you know, you'll be fine," she maintains.
"But if you don't try, you never know. I never thought I would be able to run a team like this. I've been paying salaries of 10 people for over a year just with our own, like revenues and everything, but there were months when I wasn't sure how to pay the next month salary.
"So to be honest, it has been a testimony and I just feel like women just need to take chances on themselves and just continue pushing and pushing," Durosinmi-Etti concludes.
Are you a woman building awesome stuff with technology? Did Durosinmi-Etti's story inspire you? Then, we'd love to hear your story. Kindly reach out to me ([email protected]) or my colleague, Oluwanifemi ([email protected]). Stay Inspired!