In the ever-evolving data technology landscape, Statisense, a leading data company, announced a major transition and launch of its AI platform designed to empower businesses across Africa.
Previously known for its data visualization and consulting offerings, Statisense has made a strategic move into Artificial intelligence, capitalizing on the growing opportunity globally.
General Data Landscape
One of the biggest challenges Africa faces is its inability to organize and present its data in a way that decisions can be made quickly by businesses, governments and consumers.
Consequently, if wholly adopted, Generative and Analytical AI presents an equalizing effect to bring Africa at par with the rest of the world, transforming various sectors with data innovation across consumer landscapes like healthcare, finance, identity, markets, education, and more.
Evolving into AI
With over 500 million impressions across digital channels so far and a subscriber base running over 150,000, Statisense is the leading data visualization company in Nigeria, with its data sharing service followed by everyone from consumers to business leaders, industry captains and government institutions.
However, with demand for AI-driven analytics on the rise, Statisense is evolving beyond data sharing and visualization into an AI omnichannel for Businesses, with open APIs for developers.
When asked about the transition, Rihannat Amoo, Head, Products said: "We saw an opportunity beyond data collection and visualization, to provide transformational tools for everyday businesses. We believe our custom-developed AI tools will redefine the playbook for businesses across africa."
The Statisense Approach
Statisense's new AI solution will focus on problem areas in Banking, insurance, Identity discovery, Financial markets insights, document analysis etc.
Jude Francis, CTO Statisense, elaborates on this "We are providing a platform that helps convert any dataset into conversation, industry grade reports and instant infographics For example, in one of our many use cases, we have trained our model to be able to make sense of financial reports and generate insights from it the way a Big Four consultant would, all within a few seconds."
Currently in selective Beta, Statisense will also be targeting specific industry use cases like borrower insights, market analysis for trading and decisioning, invoice and payment insights, credit modeling, portfolio insights, etc.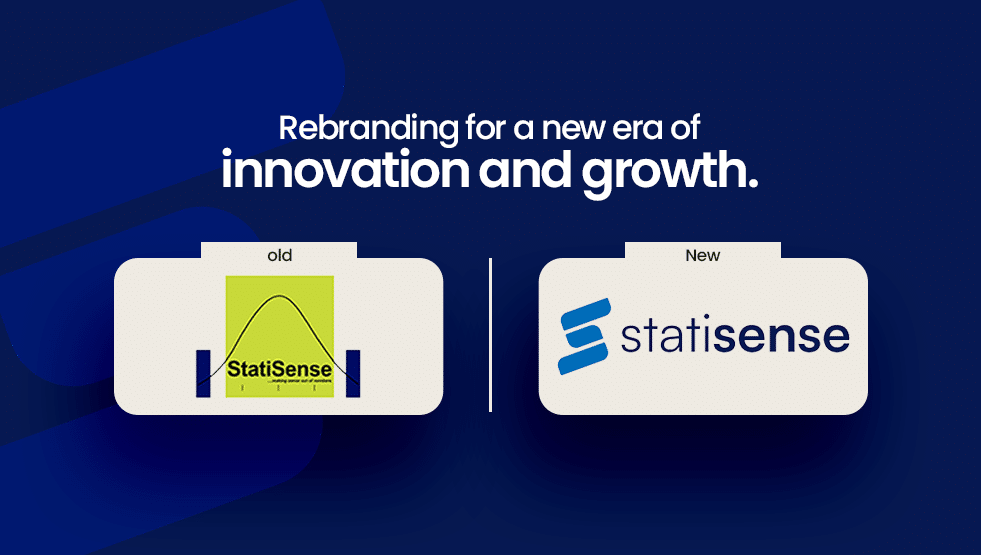 Growth Target
"In three years, we want to be seen as the category leader in Africa for data insights and AI in the business space, bringing value to both our customers and investors, who have backed us to turning this into a global business", Femi Bejide, Co-founder Statisense, confidently projects.
If Statisense is able to pull this off, it will mark a significant milestone in the evolution of data analytics and AI on the continent, empowering businesses to achieve new levels of insight-driven success.
In closing, Femi also reiterates that despite its AI transition, Statisense remains committed to continuing its freemium macroeconomic insights service through its social channels. "It is what got us here in the first place, and our improved AI platform will only help deliver more on our data service to consumers".
About Statisense
Statisense is a leading data company transitioning into using AI to simplify data and documents for businesses, consumers and governments. For more details: visit www.statisense.co