The anticipation is over! Loopscribe, a groundbreaking notes app meticulously crafted to amplify learning and reflection, is set to make its highly anticipated debut. A brainchild of Founder and CEO David Ukiwe, Loopscribe aims to revolutionize how individuals engage with their thoughts, goals, and aspirations.
Loopscribe isn't just another notes app; it's a dynamic amalgamation of notes, to-do lists, journals, and a dreambook, all seamlessly integrated to empower users on their journey of growth. This innovative platform introduces a self-reflection hub that lets users chart their mission, vision, values, and goals, fostering a deeper understanding of their aspirations.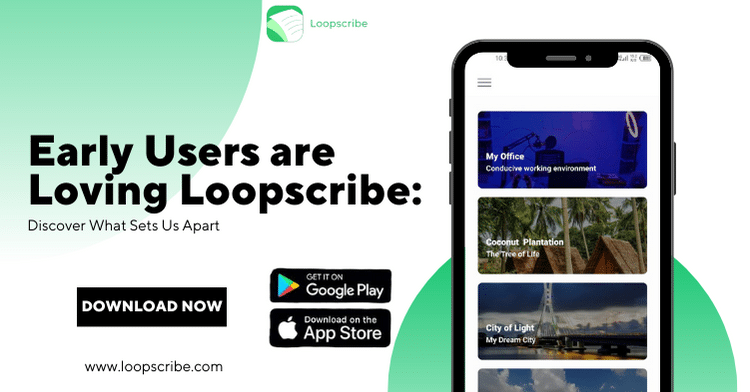 "Whether you're a student, a professional, or engaged in self-directed learning, Loopscribe offers a unique approach to note-taking that transcends the ordinary," said David Ukiwe, Founder and CEO of Loopscribe. "We believe that reflection is the cornerstone of progress, and Loopscribe empowers users to document their thoughts, set actionable goals, and chart their course to success."
A standout feature of Loopscribe is its Channels section, offering users the ability to craft and share long-form content with the world. Whether it's academic lecture notes, podcast show notes, insightful articles, or thought-provoking essays, the Channels feature encourages the creation and exchange of knowledge within the Loopscribe community.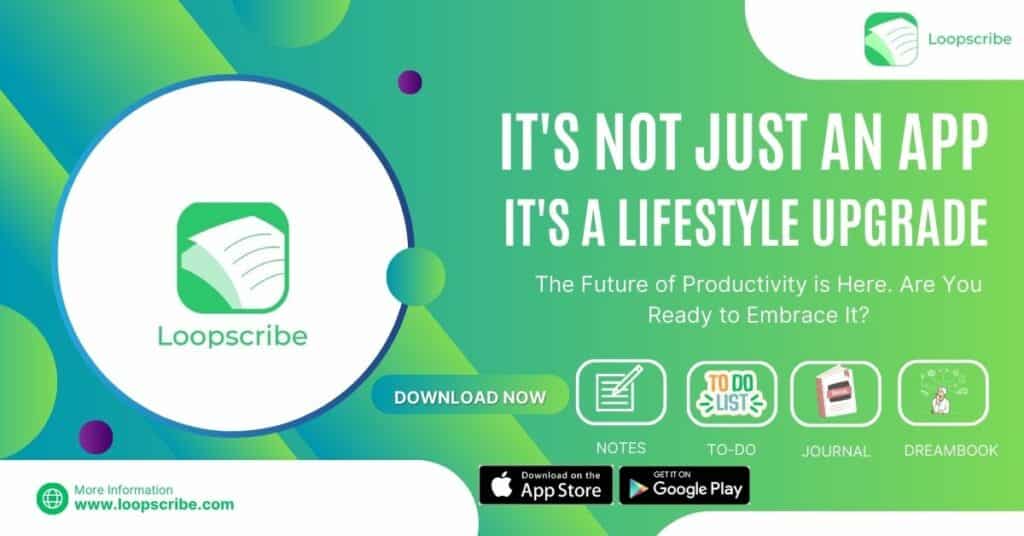 Loopscribe is more than just a tool; it's a movement towards informed living. With both Android and iOS versions available for download from their respective app stores, this free app is designed to cater to the needs of students, professionals, and lifelong learners alike.
Discover Loopscribe's commitment to enhancing personal growth, transforming the way we learn, and creating a more purpose-driven world. Join us on this exciting journey to foster learning and reflection through an engaging notes app that stands as a testament to the values of curiosity, growth, and achievement.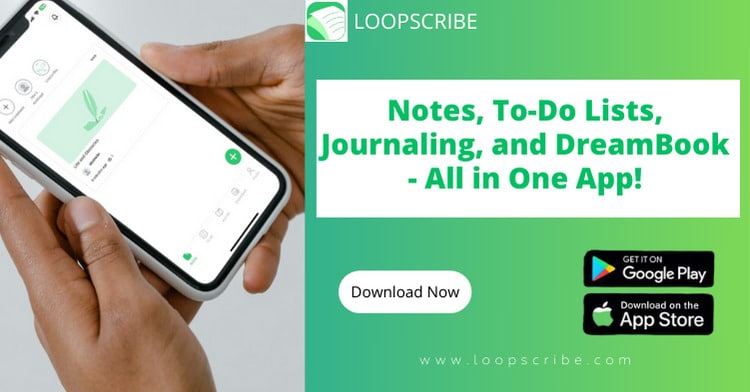 📱 Download now for free on Android and iOS to embark on a journey of self-discovery:
👉 [Android: https://play.google.com/store/apps/details?id=com.notetakingapp]
👉 [iOS: https://apps.apple.com/app/loopscribe/id1667459726]
For media inquiries, interviews, and more information, please contact:
Media Contact Name: Ibraheem Abdul-Rasaq
Phone Number: +234 8137433699
Email Address: ibraheem.abdul-rasaq@loopscribe.com
Website URL: https://www.loopscribe.com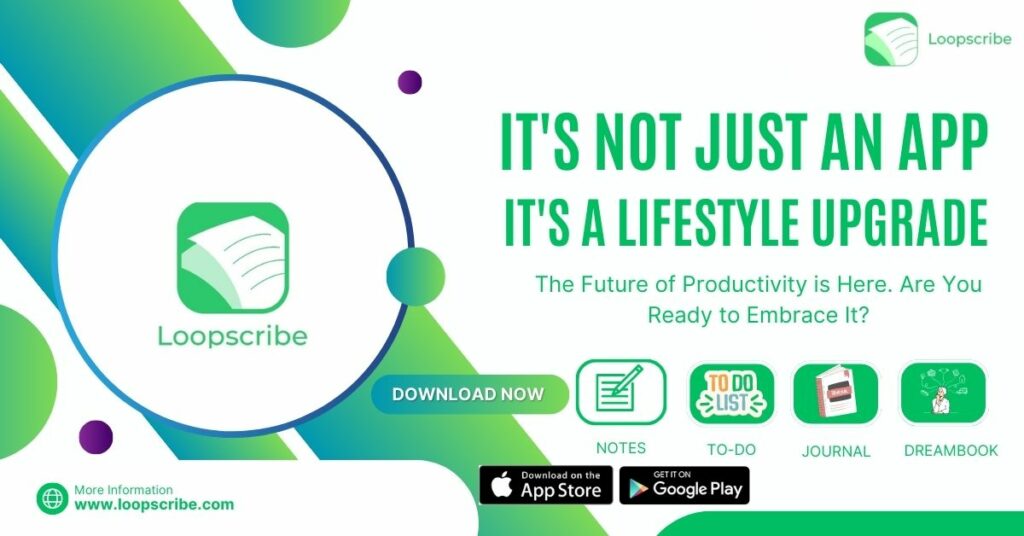 Follow Loopscribe on social media:
Facebook: https://www.facebook.com/loopscribe
Twitter: https://www.twitter.com/loopscribe
Instagram: https://www.instagram.com/loopscribe
LinkedIn: https://www.linkedin.com/loopscribe