If it is in your mind, it could soon be in your hand. We are in the age where Science fiction is becoming science reality- Valentine Obi, 2016.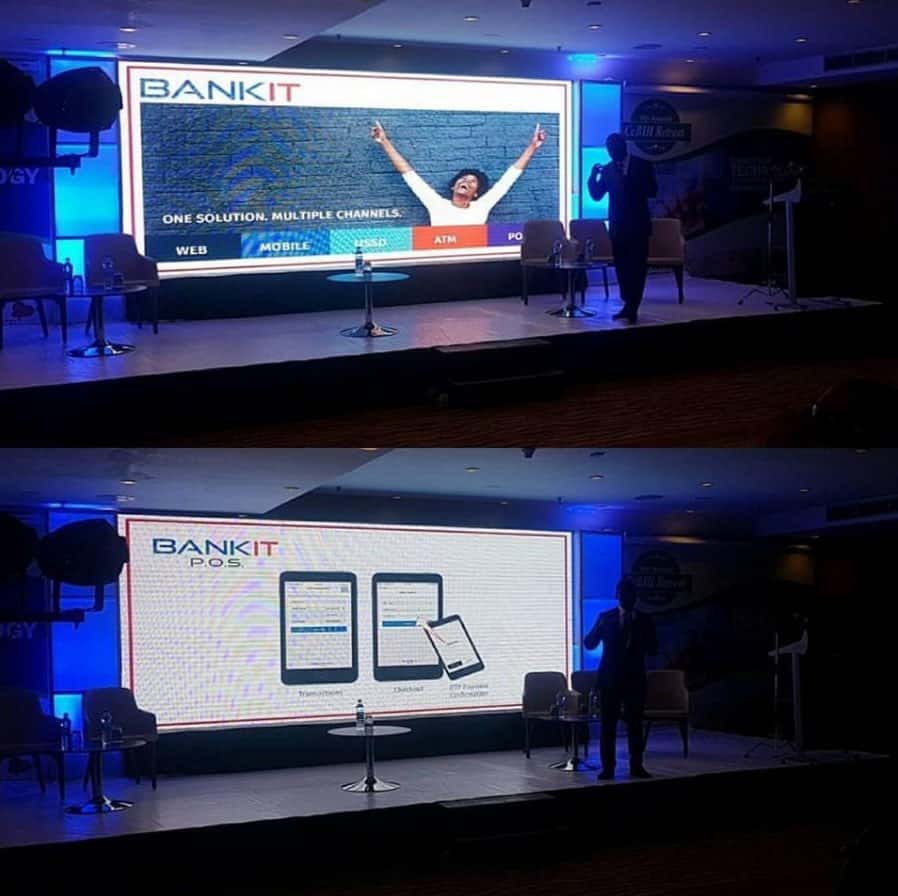 eTranzact International PLC launched BankIT POS, a point of sale application that uses a mobile phone to process debit card and direct bank account payments, at the 2016 edition of the committee of e-banking heads conference held at Transcorp Hilton, Abuja.
BankIT POS doesn't need any supporting device, simply taking advantage of the mobile phone as a tool of business by installing the POS application from the device's app store.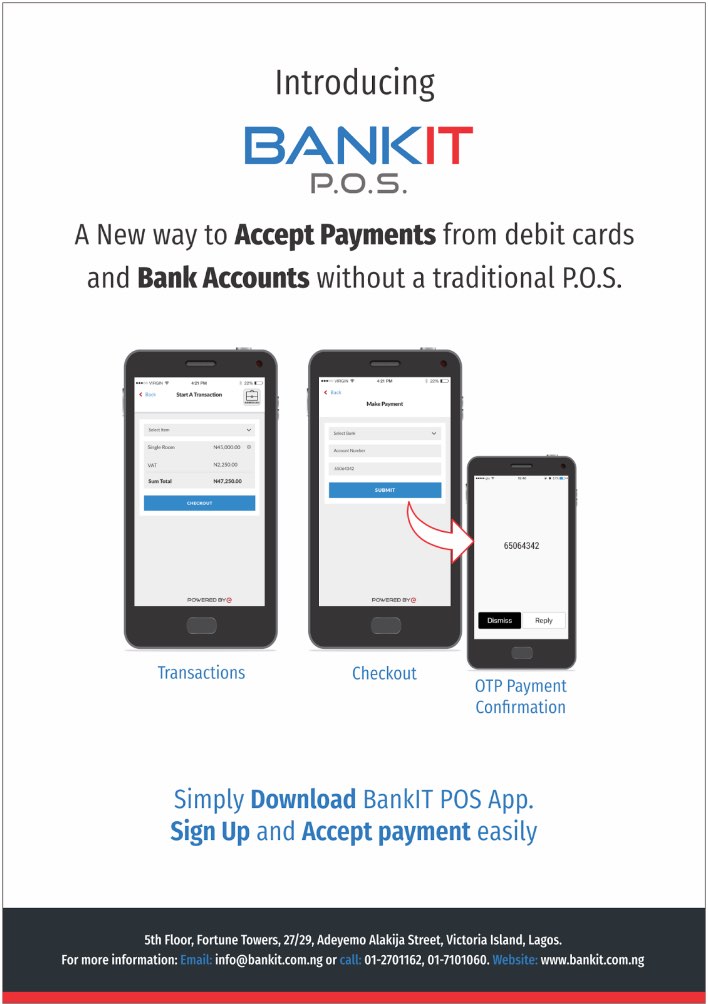 The CEBIH conference which is held every year had in attendance heads of e-banking from top Nigerian banks; Mrs Ibukun Awosika, Chairman, First Bank; Mitchel Elegbe, CEO, Interswitch; John Obaro, CEO, System Specs; Ade Sonubi, MD, NIBSS; Adia Sowho, Director, Digital Business, etisalat and other professionals in the banking, payments and telecommunication sector.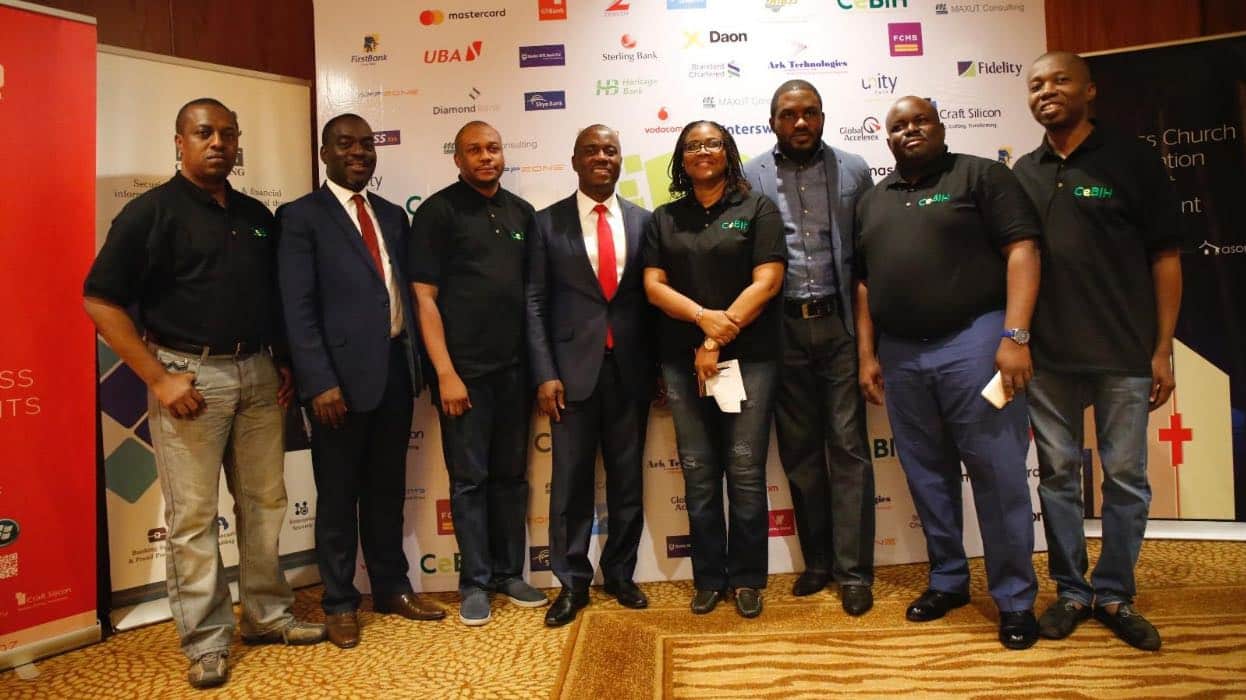 Speaking on "Adding value through disruptive innovation" and how disruptive innovation is affecting every part of life, Mr Valentine Obi traced the history of innovation in different sectors using example in payments, banking, transportation, health and hospitality.
He talked about how disruption can be ugly even bordering legality, using the example of MMM which has over 1.2million users in Nigeria, with everyone required to have a Bank account.  He charged the Bankers and other tech companies to look at consumer behavior patterns in MMM and how the knowledge can help transform banking.
Earlier in the year, eTranzact launched BankIT, a payment service that allows businesses to receive payment from bank accounts on Mobile, Web, USSD and POS. In a short time since launch, BanKIT has already processed millions of transactions for companies like Multichoice( DSTV and GOTV), Airtel, GLO, Etisalat, Slot, etc, providing the engine for millions of Customers to pay subscription fees using *389*9*SmartcardNumber#; buy airtime and data- *444# for Airtel, *805# for GLO and *695# for Airtel, as well on the web for schools and ecommerce companies.
The new BankIT POS product would become immediately available to registered BankIT merchants at app store launch. Non BankIT merchants will need to register here: http://bit.ly/BankITPOS . You can see more pictures below and others here: http://bit.ly/CEBIH2016