Merhaba,
Happy new week! 😊
It's five days to the Lagos Startup Expo! Are you excited? I am, and I can't wait to see you there. If you haven't registered, please, do so here.
I've got some news: eMobility startup, BasiGo, has delivered five new entirely electric buses to MetroTrans in Kenya.
These buses will provide passengers on Nairobi's Kikuyu and Utawala routes with a comfortable, sanitary, and secure mode of transportation.
MetroTrans and BasiGo are working together to make the payment process cashless and simpler for passengers.
Here's what I've got for you today:
Telcos can now cut off banks from using USSD
IMF warns Zimbabwe not to implement gold-backed digital currency
Nigeria digitises Certificate of Occupancy process
Telcos can now cut off banks from using USSD
If you're Nigerian and have a bank account in the country, chances are you might get cut off from using your bank's Unstructured Supplementary Service Data (USSD) service soon.
The Nigerian Communications Commission (NCC) has granted mobile telcos in the country — MTN, Glo, Airtel, and 9mobile — the approval to disconnect banks from using USSDs.
Some backstory: In December 2022, the Association of Licensed Telecommunications Operators of Nigeria (ALTON) announced that as of November 2022, banks owed telcos ₦80 billion ($179.1m) in USSD fees.
The telcos warned they would stop offering the service if Nigerian banks didn't pay off their debts.
Last Friday, in a statement signed by ALTON's Chairman, Gbenga Adebayo, said the banks have continued to accrue debt at an increasing rate without making the necessary payments. From November 2022 to April 2023, it has risen to more than ₦120 billion ($261.36m).
Even after efforts by several organisations, including the NCC, the Central Bank of Nigeria, MNOs, and DMBs — led by the Minister of Communication and Digital Economy, Isa Ali Pantami — to solve the issue and avoid any effects on services, ALTON said banks still haven't paid their debts.
Pantami stressed that the agreement between telcos and banks regarding USSDs for banking transactions is strictly commercial and that mobile network operators are free to stop providing the services if it's not profitable.
Banks use USSD to deliver financial services to everyone, especially the underserved and financially excluded with no Internet data connectivity.
However, ALTON argued that the level of debt was unsustainable due to the time or value enormous cost of the ongoing maintenance and upkeep of the systems and infrastructure devoted to facilitating USSD transactions for DMBs.
So, they will disconnect the banks until they pay their debt.
What's more, ALTON announced in March 2023 that bank and telco customers would begin performing bank transactions using a uniform code, stating that old and new codes would continue to work together until the migration is completed on May 17, 2023.
But what impact would the telcos' decision to prevent banks from providing USSD services have on the rollout of the harmonised shortcodes?
IMF warns Zimbabwe not to implement its gold-backed digital currency
Following Zimbabwe launching its gold-backed money, the International Monetary Fund (IMF) has advised authorities in the country not to implement the digital currency.
The IMF urged them to address economic challenges through traditional means rather than unconventional ones.
These measures include maintaining a tight monetary policy and speeding up the liberalisation of the foreign currency market by removing restrictions on the exchange rate at which banks, authorised dealers, and businesses transact.
It comes after the Reserve Bank of Zimbabwe (RBZ) started issuing the gold-backed digital currency to investors last Monday for a minimum price of $10 for individuals and $5,000 for businesses and other entities.
Additionally, Zimbabwe backed the initial sale of its digital currency with nearly 140 kilograms of its gold reserves.
The central bank received 135 applications totalling 14 billion Zimbabwean dollars ($12 million) to buy the digital tokens backed by gold. It plans a second auction on May 18.
Introducing this is the central bank's attempt to reduce local demand for US dollars.
Users can buy and sell the digital currency using both foreign currencies and Zimbabwean dollars.For more information, please read this: Zimbabwe's gold-backed digital currency explained
Nigeria digitises Certificate of Occupancy process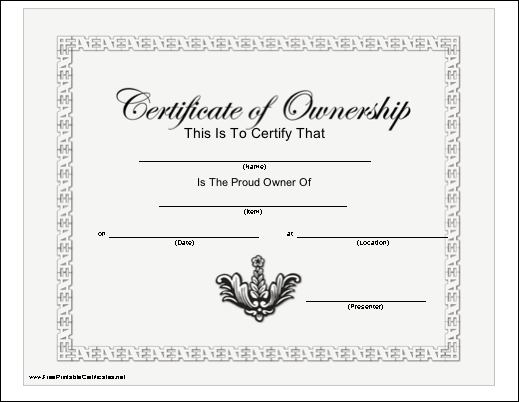 Last Friday, Babatunde Fashola, Minister of Works and Housing, officially announced the automation of the process of getting a Certificate of Occupancy (CofO) to increase the value of lands in Nigeria.
A Certificate of Occupancy (CofO) is a legal document issued by the Nigerian government, confirming a person or group is the rightful owner of a plot of land or other property.
Previously, obtaining a CofO in Nigeria could be time-consuming and costly. Typically, it entails applying to the relevant state government department in charge of land matters with supporting materials like a survey plan, evidence of payment of applicable fees, and other requirements.
After that, the government agency would conduct several checks and inspections, including site visits, to confirm the survey plan and other crucial documents and ascertain the property's legal owner.
Applicants would then wait three months to access their land titles and other documents. But now, Fashola said the process will only take 24 hours.
Citizens can now pay land charges and stamp duty online, and the Minister can digitally approve multiple CofO documents using biometric authentication. By law, only State Governors can approve CofOs.
Additionally, you can monitor the application process online and create a digital audit trail. The electronic CofO can be verified online and will be digitally archived and indexed.
Fashola claimed that the country's banknote printer and mint, Nigerian Security Printing and Minting Plc, would produce secured documents to prevent forgery.
What's more, interested persons can start the application process here.
Last week on Techpoint Africa
What I'm reading and watching
Opportunities
Access Bank and Udacity have partnered to offer free courses in Product Management, Programming for Data Science, Business Analytics, Digital Marketing, and Programming. Apply here.
Applications are open for the Academy Women Entrepreneurs in Lesotho, Eswatini, and South Africa. Apply here.
If you are a software engineer, creative designer, product manager, design researcher, or a techie looking for an internship role, please, check out this website.
Have a productive week!