Meet Daniel Orubo, aka NerdEfiko, whose exploits between 2015 and 2021 brought comic relief and reflection to many as a journalist in Big Cabal's second major publication, Zikoko. However, it would be reductive to narrow his extensive career to journalism alone.
Meeting Daniel for the first time, here's my idea of who he is: an excellent creative, a lover of the soft life, and a mine of ideas. He is the current Head of Content and Content Strategy at Piggyvest.
His journey, laced with varied experiences in media, began with a childhood fascination for storytelling.
As he fondly recalls, "I grew up consuming a lot of media — TV, YouTube videos, and I read a lot of books. But writing was the most easily accessible one."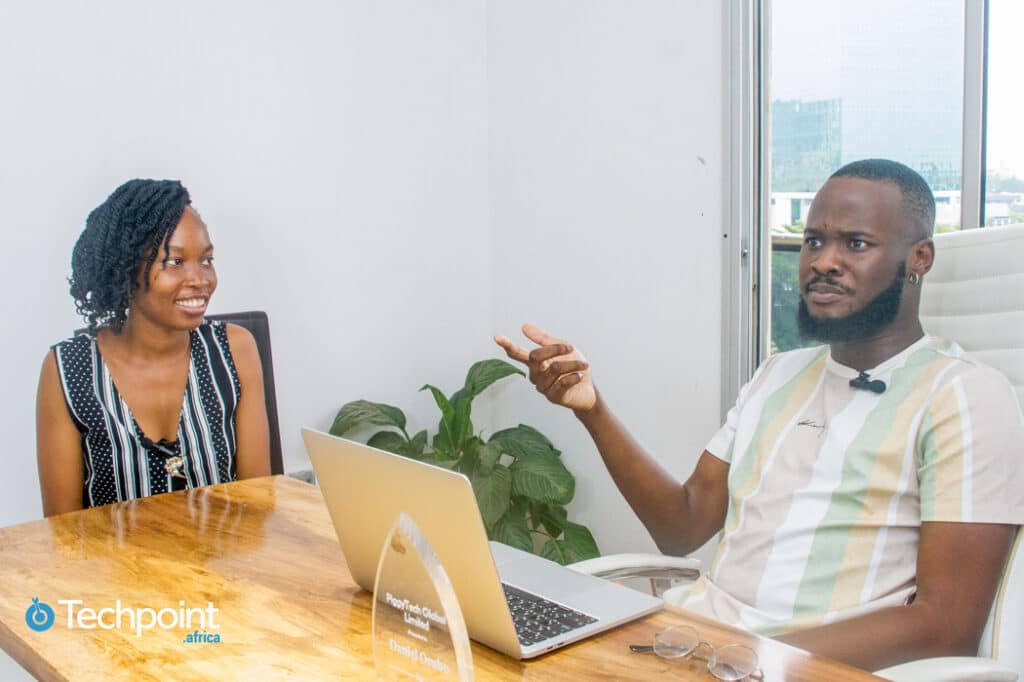 Since his early days, Daniel found steady support from his parents, encouraging his passion for writing and stirring his creative spirit. This support later extended to his recent venture, ConTech, a community for aspiring tech enthusiasts.
Daniel's decision to embrace writing came after a friend commended his short fiction post on Facebook. This validation was a pivotal moment in his career, leading him to start a blog with his friend Odun Eweniyi, one of the brains behind Nigerian savings and investment startup, Piggyvest.
Reminiscing about his aspirations, Daniel shares that he initially dreamt of becoming a filmmaker. He admits, however, that the primary goal was always storytelling, regardless of the medium.
Fun Fact: In 2022, Daniel directed an animated short film, although he admits it wasn't enough convincing proof that he's ready to fully take on filmmaking
Daniel attributes his ability to manage his daily job and his startup to the resilience he acquired from his media experiences, transitioning from writing to editing and managing teams.
"That experience helped me to be able to navigate my time very well. Now, I can do Piggyvest's work, do ConTech's work and still feel like I have enough time to have a social life."
Despite the pressure, Daniel thrives, emphasising the importance of doing one's best and learning from every experience.
"I would never advise somebody to stress themselves as much as I stress myself. Do the best you can do. Some things are beyond your control, so if something doesn't work, you can learn from it."
When writing started paying the bills
Before graduating from the university, Daniel wasn't exactly excited about the prospects computer engineering had for him, so he simply decided to settle into writing completely.
Daniel's first major professional foray was with Techpoint Africa in 2015, but the question of which aspect of journalism he would stick to still lingered until he moved to Zikoko, where he and Odun were invited by Seyi Taylor, co-founder of BigCabal, to be the first hires.
At Zikoko, Daniel faced the opportunity of regularly publishing original pieces. Drawing inspiration from Buzzfeed, he and Odun decided to focus on listicles and quizzes, framing them in the context of the Nigerian experience. This decision was a hit with the audience, and they stuck to this format.
Initially, it was enjoyable. "I was pulling stories from thin air," he says.
"The thing that was pushing me was the fact that I did feel very passionate about what I was doing. I did feel I was doing impactful work, because people were telling me I was doing impactful work. Things like that were very affirming, even though the paycheck at the time wasn't hitting. It was great to know I was really valued there. That felt good."
But it soon stopped being fun, lending to a popular opinion that a hobby or passion becomes tedious once it becomes a career or job.
To the question of how he consistently did this at a stretch, he reveals how he takes a leaf from what others are doing and adapts it to what he does.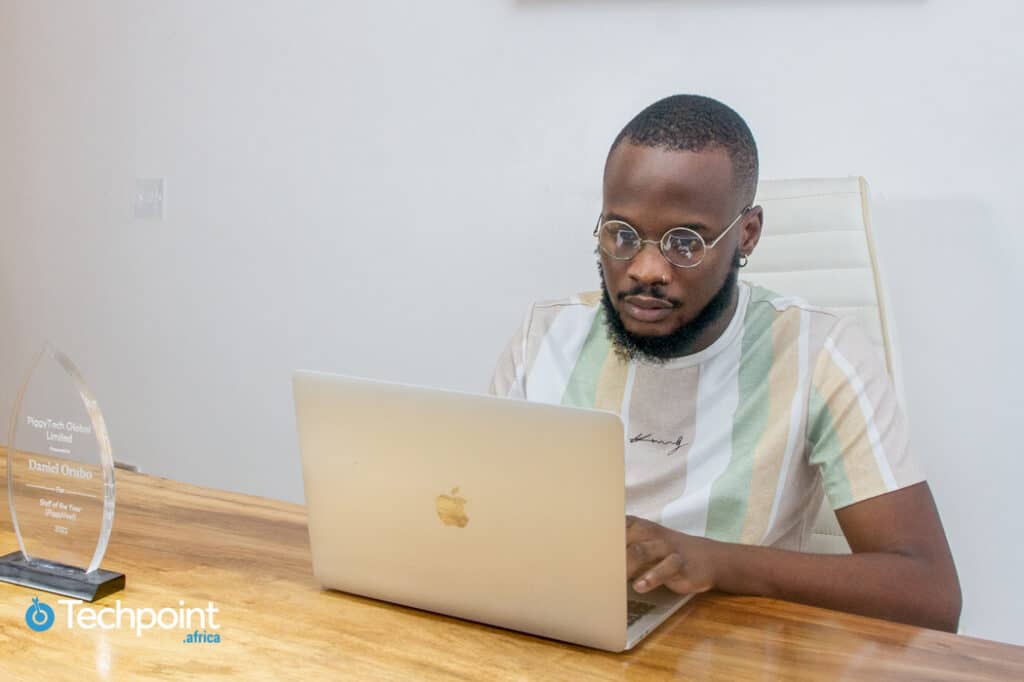 "I'm a big consumer. I'm always reading, always watching something. My friends know to send any new video to me because I will appreciate it. Even if it's bad, I can learn from why I think this is bad and not replicate it. That's my approach to content creation."
After a year, Daniel transitioned to Konbini, a French media group, writing about pop culture and interviewing artists. Under three years, he worked his way up to become the editor-in-chief, representing the brand in Nigeria.
Later, he returned to Zikoko as the editor-in-chief, introducing new content ideas. At his peak, he was publishing over 400 articles and quizzes within a year.
Daniel continued with this work rate, but it was only a matter of time before he realised that he needed a new adventure. He admits media was undoubtedly a good run.
"The best part of working in media was the creativity I enjoyed. [At Zikoko], they gave us a lot of creative freedom and we always felt supported to do what we wanted."
One of the highlights of Daniel's works as a journalist was a series on Zikoko that gave life to inanimate objects and fictional characters, Interview With... He's particularly pleased with how he was able to come up with such a viral idea on a day he didn't quite feel like writing.
A quick step into content and product marketing
Daniel imagined a career where he would be stuck with media "forever" as long as he keeps trying out different things — remember he started with tech media, then moved to original fun content, and eventually pop culture. However, another proposition came that would not only increase his earning power but also give him entrance into tech.
"It was during my time at Zikoko that I started thinking about tech," Daniel says. "I think it's because I was working in proximity to TechCabal, and all my closest friends had tech companies. They would ask me, 'Daniel, when are you going to become a founder?' I'd say, 'the best I can do for you guys is actually go work for a tech company.'"
With that in mind, Daniel decided to leave Zikoko and pursue a career in tech, even though he had many uncertainties.
"I didn't know what it was going to look like because my field of view was very limited. I was only thinking of content marketing." However, he was excited about where his transition would lead him.
Piggyvest was a perfect fit for what he was looking for – the freedom to express his creativity in a way that was different from what he was used to. He was tasked with building the content team from scratch, which he found awesome. Daniel agrees that he's less bored handling content, digital, and product marketing at the fintech company.
Daniel wears his excitement on his sleeves when talking about how much satisfaction he's getting from leading content strategy at Piggyvest. However, he realised that he could get bored with content marketing since he's gotten really good at it, so he decided to learn more.
"I just finished a product marketing course, and I enjoyed it so much. I never thought I would enjoy doing 33 hours of an online course, but I put it as an everyday task. I learned so much. I never realised I had already been doing product marketing at Piggyvest."
Daniel has found a haven in marketing, and he feels like "it's the best use of my talent." Of all the great work he's doing at the fintech startup, Daniel is most proud of a recently launched comic series for Piggyvest, Grown Ups.
Being a founder on the side
"I never thought I would build something. I've always told my friends, 'I'm an employee. I love being an employee.'"
However, in a surprising twist of events, Daniel founded ConTech in November 2022 with a former colleague, Ope Adedeji, creating a community for people considering getting adjacent tech roles. He expresses how the startup has received a lot of support from donors and tech experts to help members with scholarships, CV reviews, training, resources, mentorships, and social media support groups.
Daniel made it clear that while the initial intention is for social good, the startup will evolve in the future to provide monetisable products and services. Currently, the team is working on a database for salaries for tech roles in Africa.
Because doing several things can get overwhelming, Daniel says he always writes down the tasks for the next day during the previous night, categorising them into personal, ConTech, and Piggyvest. He makes sure to exhaust all the tasks before leaving his desk.
Managing burnout and staying relevant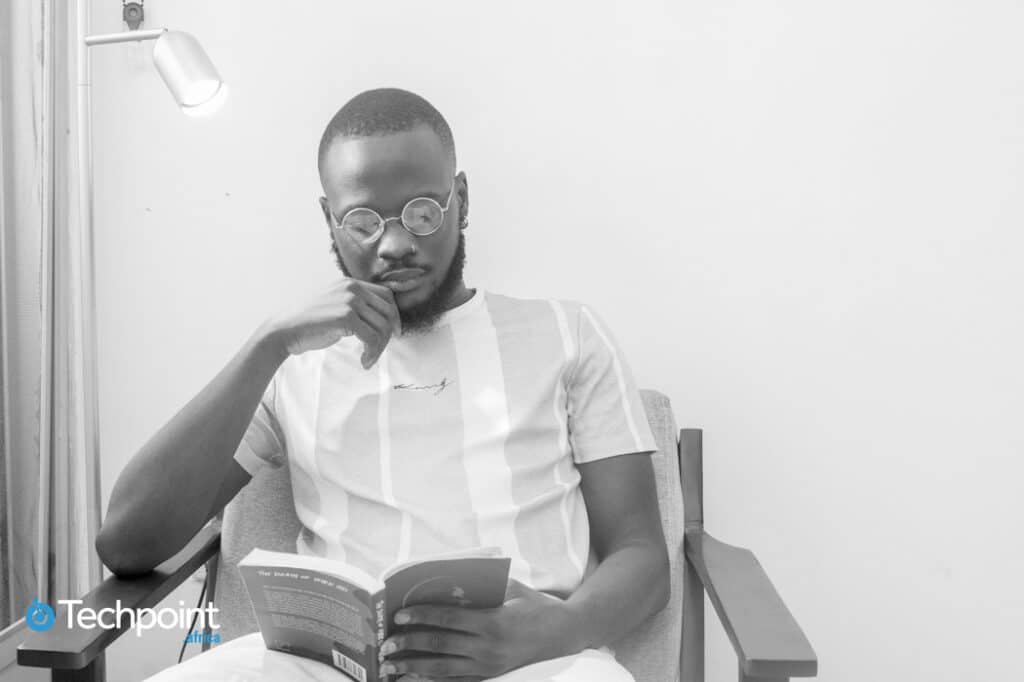 Creatives are prone to getting burnt out, but Daniel believes that burnout is a momentary condition and it becomes overwhelming because of the pressure individuals put on themselves. From experience, he encourages taking a break and engaging in other activities because, according to him, "you can find creativity everywhere."
He advises creatives not to sell themselves short, especially when they are not appreciated. What has particularly helped him is giving reports on every task he does.
For Daniel, this is a way of advocating for oneself.
"If you present what you've done really well in a clear, concise report, it makes people appreciate the work you're doing. When you give clear numbers, they will see how you're moving the company forward."
This attitude has increased his credibility with every employer he has worked with. Besides, it helps individuals track their progress and prevent micromanaging.
With creative writing being one of the jobs at risk of AI takeover, Daniel says that writing is still one of his most respected professions. What could single anyone out is the ability to inject one's personality into an article and make it as entertaining as possible. Meanwhile, owning one's craft makes it easier to stand out and be assigned tasks that confirm one is considered useful on a team.
Interestingly, Daniel has this weird notion that no one is a bad writer, although not everyone is a great writer. That someone doesn't enjoy or understand what one wrote just means they are not one's audience.
"Everybody can write as long as they can talk. As long as you can communicate, you can potentially write. If you have something you want to communicate, just write! Of course, you can improve as a writer. Take courses, use extra tools to fix language and syntax errors."
He adds the importance of reading, especially the articles of other writers one likes.
For people looking to transition into tech, "my advice is to open up yourself to a lot of different experiences. You might like something you want to focus on but don't limit yourself. Be open to talking to other people; that's how I got to love product marketing. Join a community like ConTech."
Learnings as a people manager
Transitioning into a management role wasn't a big deal for Daniel, even though he considers it hard at times when he has to reflect on how he handles particular situations.
"What I did was try to be the kind of manager that I wanted and the kind of manager I had."
He acknowledges the level of support he's enjoyed on his career journey, from managers that helped out when he was burnt out to the ones that gave him the freedom to fully express himself and those that applauded him on his best days. These are the people he models his managerial role after.
"I try my best to be very communicative, and that, in turn, makes them better. I'm always trying my best to be a kinder and more compassionate manager."