Chimoney is a fintech startup that wants to ease cross-border payments for businesses that make large payouts to several countries.
With Chimoney, these businesses can send funds via email, phone number, or even through Twitter DMs.
Uchi Uchibeke, Founder of Chimoney, got the idea for the startup while running another startup called AfricaHacks. The company held hackathons across the continent but constantly faced the trouble of paying the winners.
Uchibeke's first instinct was to make sending funds as easy as sending emails, and like that, the idea for Chimoney popped into his head.
How does Chimoney work?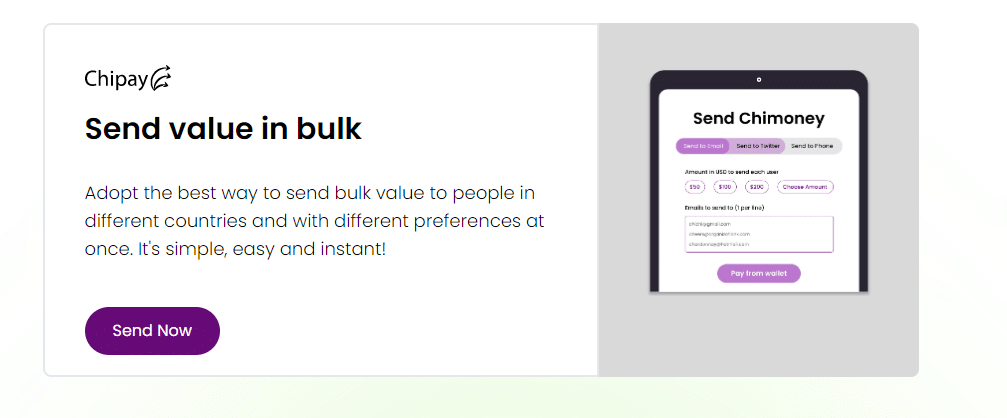 Sending money via email is impossible, but Uchibeke explained how Chimoney makes it works.
Chimoney acts as a middleman between the sender and the receiver of the money.
For instance, if an organisation wants to give out money to people in different countries for a giveaway programme, it'll need bank account details or other modes of payment the payee prefers.
The organisation is then saddled with the responsibility of sending money to different people in different currencies.
To ease the payment process, Chimoney will receive the total amount of money the organisation intends to pay out and worry about paying each person in the giveaway programme.
"They fund those transactions through an actual bank account, which is a USD bank account with a US bank. We issue them the bank account, and all the funds for the payout go into the account.
"When they log in to the platform to initiate the payment, they choose how they want to send the funds. It can be through email, phone numbers, or Twitter username."
On the company's end, the only thing that needs to be done is to specify the amount each person is getting and provide their contact information.
Chimoney will reach out to the beneficiaries of the programme, notify them of the payment, and ask for a preferred means of payment. Chimoney basically takes on the headache of paying the person regardless of their currency, location, or means of payment.
According to Uchibeke, Chimoney can make payments to most parts of the world. It can also fulfil payments through bank transfers, mobile money, gift cards, and even stablecoins.
Taking on the crossborder headache
"See Chimoney as a network of payment networks," Uchibeke said, "we connect different payment networks and make them available on one platform.
"To send payments in any currency to any country, we integrate with partners and also banking networks. Instead of relying on one partner, we have, say, three partners for each currency. We've also been able to build a routing system to make sure that payments will always get delivered in a compliant way."
He said Chimoney has been able to integrate with payment networks that support payments through their APIs to offer payouts or disbursements on their platforms.
What the payment process looks like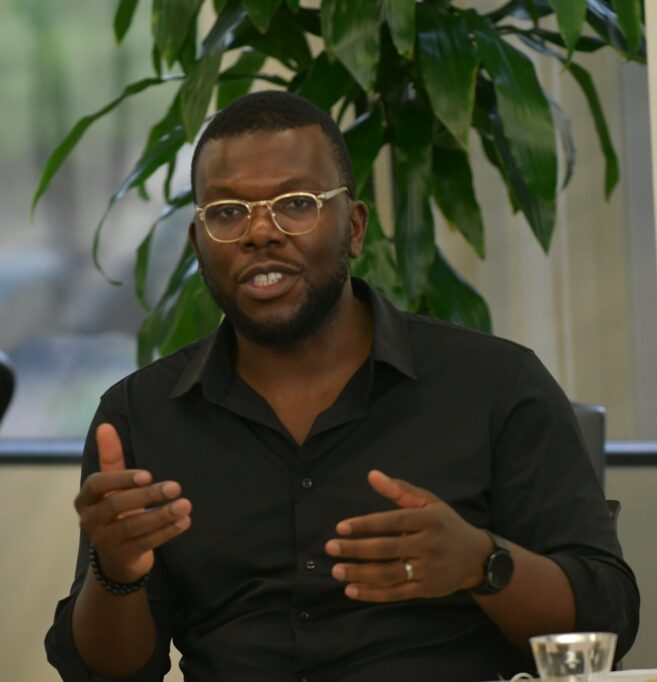 According to Uchibeke, Chimoney first ensures that whoever the funds are sent to is the right person. They do this with a set of fraud detection tools.
"We check a couple of lists to make sure that account is not on some blacklist. We also check how many times the person has received payments, and if the person is a part of this community or the organisation. Once they pass all these checks, the funds will be deposited."
Beneficiaries are not the only ones who require fraud checks. Uchibeke said the platform only allows organisations that have gone through necessary know-your-business checks to use it.
It also does not allow individuals to run payouts. He said the B2B model limits the chances of fraud on the platform.
Uchibeke's experience in finance didn't start with Chimoney. He was a Product and Engineering leader at the Royal Bank of Canada, and he has also worked in the blockchain payments space. His experience spans tech companies such as IBM and Shopify.
Chimoney also recently got into the Google for Startups Accelerator Canada in February 2023.
Chimoney's traction
The startup, which launched in February 2022, claims it has increased transaction value on its platform by 4,500% compared to this same period last year.
It has also seen a significant increase in user accounts, with a press statement by the company saying, "When people receive payment on Chimoney, they not only cash out and leave, but more of them are creating Chimoney accounts and holding their funds in their Chimoney wallets."
Uchibeke also revealed that Chimoney is currently used by Google to send funds to its Google Developer Groups (GDGs) across Africa.
It has integrated with mobile money operators in 15 African countries, supports bank payouts in 40 countries, and payouts via 1,500 gift cards.
How does Chimoney make money?
Chimoney makes money by charging organisations on its platform a monthly subscription fee of $1,700.
"Our model is subscription-based, unlike many other startups. We started with transaction fees but quickly realised that we wanted to build a sustainable company and not one that measures success by total processed volume. Instead, we measure success by the total generated revenue from subscriptions," Uchibeke said.
This doesn't mean the company doesn't generate revenue from transaction fees as well. According to its website, transaction fees are between 0.9% and 2.9%.
Although the startup boasts an increase in user and transaction value, it still faces challenges like any other startup.
According to Uchibeke, one of the startup's major challenges is completing payouts as some users don't trust the platform.
With Internet scams on the rise, a text or email saying that you are the beneficiary of an amount of money will always be seen as suspicious.

To tackle this challenge, Chimoney is working on the look and feel of the notifications sent to beneficiaries. It wants them to contain more information about the organisation doing the payout.
However, building brand awareness and trust is a lasting solution to this challenge, and Uchibeke said the startup is doubling down on this.