In line with its aim of helping young people connect and maximise global opportunities such as jobs, skills, and scholarships, Goodwall—a mobile-based professional development network for students and professionals—has launched in Nigeria with the #NigeriaSpeaks challenge in which up to $1500 is to be won.
Spanning the whole of March 2023, in the #NigeriaSpeaks challenge, young Nigerians are to share their vision for Nigeria's future on the Goodwall mobile application available of Google play store and iOS app store. Specifically describing their vision for Nigeria as well as the most common challenges affecting them and their community, participants will share their thoughts, using #NigeriaSpeaks.
This information emerged recently as the platform was unveiled by the Geneva-based company through its Nigeria partner, TecBlu Limited, a fully integrated one-stop technology services company.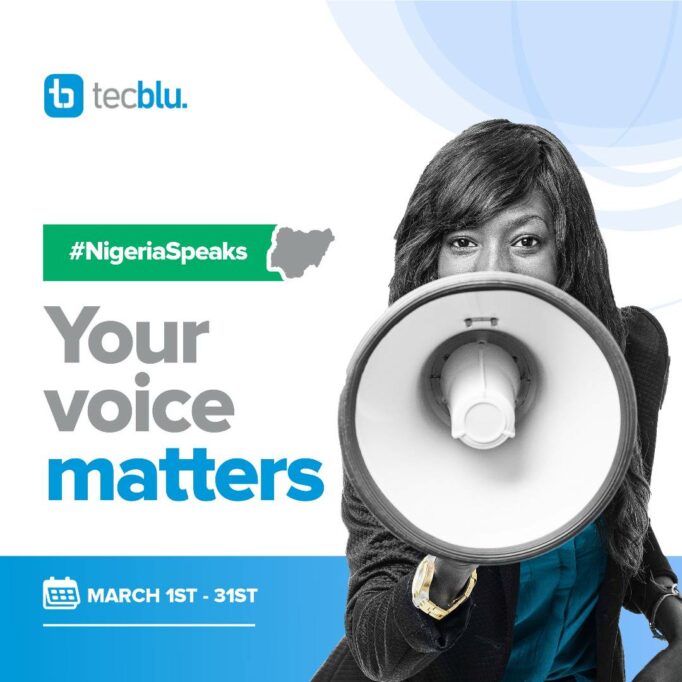 Accessible via the Goodwall mobile app, available on the Google play store and the iOS app store, Goodwall is a community of over 2 million members across over 150 countries all over the world geared for impact through professional yet social networking. Goodwall will help young Nigerians project and maximise their potential, showcase themselves to universities and employers, and impact society positively as they advance their careers and education.
Specifically targeted at young people aged 16 to 24 on their educational and career journeys, Goodwall connects the next generation to opportunity through inclusive programmes like highly rewarding pitch challenges and thematic schemes in sports, financial literacy, arts and creativity, sustainability, mental health and more. These are aimed at building learning and earning pathways for users of the mobile application.
Other avenues for growth on the Goodwall mobile application include educational video series, micro-tasking, problem-solving and creativity challenges, peer-to-peer engagements, and networking during and after every programme.
"We have developed Goodwall to serve as a community that allows young people to showcase their uniqueness, achievements and skills in pictures and videos, while they enjoy support from and interact with others with shared interests within their network and explore global opportunities in education and career," said Taha Bawa, Co-Founder and CEO of Goodwall.
"The platform is set up so that specific initiatives like skills acquisition and empowerment programmes are organised from time to time to drive positive social engagements that help to advance young people in life towards career and educational growth. Having done this in many countries worldwide, we are excited at the opportunity of partnering with Tecblu to activate the same in West Africa, starting with Nigeria."
Driving a positively aspirational culture, Goodwall lets users showcase and demonstrate their skills through achievements, photos, and videos, transcending the limits of physical barriers and traditional qualifications. Through users' interactions with others within their network, there is also ample opportunity to be inspired to aim for greater attainments by upskilling to boost their profile, competencies, career, education, and eventually their income.
About Goodwall
Goodwall is the next-generation community for students and young professionals to connect to opportunities that fast-track their future, as they get inspired, ask questions, chat, pitch ideas, gain recognition, and receive support from people with shared interests and values.
The platform helps young people to discover personalized opportunities at every step of their journey, including jobs and internships from esteemed employers, volunteering opportunities and learning courses.
Students and professionals use Goodwall to connect on shared interests, support each other, showcase themselves and discover opportunities from scholarships to jobs.