Agoo,
Cryptocurrency exchange, Binance, has launched Binance Tax, a tax reporting tool to help users calculate their tax obligations on crypto transactions as governments find ways to generate revenue from the industry.
Users can download a tax summary report that shows any gains or losses, including spot trades, cryptocurrency donations, and blockchain-based fork rewards.
The tool is currently in a pilot phase in France and Canada, but the company says it will extend it to users in other regions later in the year.
Here's what I've got for you today:
How will the CBN's AfriGo card drive financial inclusion in Nigeria?
How Remedial Health digitises pharmaceutical supply chain
Google is testing an AI-powered chatbot, Apprentice Bard
Meta fails to halt a court case in Kenya
How will the CBN's AfriGo card drive financial inclusion in Nigeria?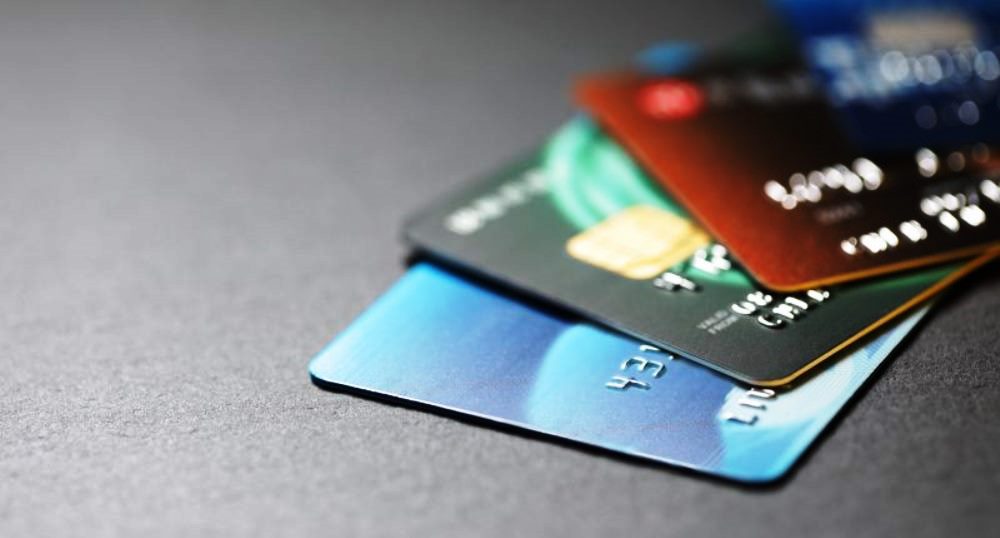 In Nigeria, almost everyone is working on a solution for financial inclusion, and the Central Bank of Nigeria (CBN) is no exception.
In 2022, the CBN reduced cash withdrawal limits for individuals and businesses before redesigning the naira and giving Nigerians a limited time to return old notes.
In January 2023, it launched AfriGo, a domestic card scheme to promote financial inclusion.
According to the World Bank, financial inclusion means that individuals and businesses can access useful and affordable financial products and services that meet their needs.
A financially included society, per the World Bank, is one in which individuals, regardless of location, ethnicity, or other factors, have equal access to financial services, including payments, savings, credit, and insurance.
Financial inclusion is an oft-stated goal of the CBN.
For instance, in 2012, it launched the National Financial Inclusion Strategy to reduce the number of Nigerians excluded from financial services from 46.3% in 2010 to 20% by 2020.
Among other things, the goal was to increase access to payments, savings, and insurance. It also included plans to increase the number of bank branches, ATMs, and PoS machines.
On all counts, the CBN has failed to meet any of these targets, and with the AfriGo card, the CBN is putting the cart before the horse for financial inclusion in Nigeria
How Remedial Health digitises pharmaceutical supply chain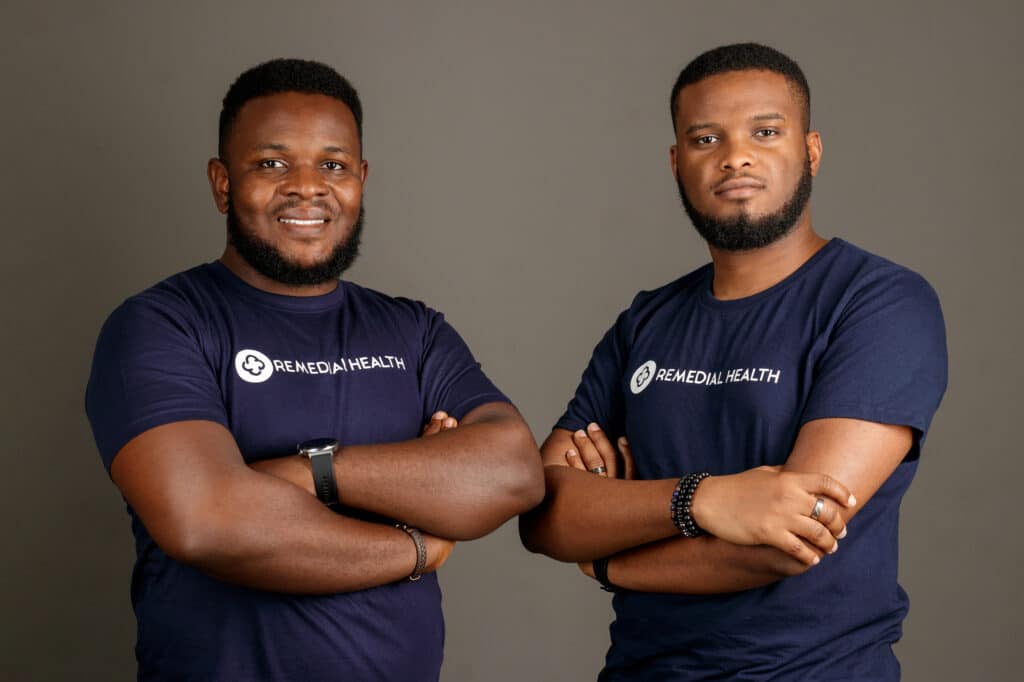 Did you know anyone fascinated with building one or two products while at the university?
Samuel Okwuada, CEO of healthtech startup, Remedial Health, was 17 years old and in his first year in pharmacy school at the University of East Anglia in Norwich, United Kingdom, when he started Macbundler, building and selling Mac apps online.
After four years of operation, he sold the product to a US company.
In his second year in pharmacy school, he built another product, Oyoyo, a fashion B2C company, while also experimenting with developing a web scraper tool.
He sold Oyoyo to a private investor after running it for one and a half years because it took up too much of his time in school.
When he finished pharmacy school, he returned to Nigeria to put his degree to use.
He planned to start a business in the pharmaceutical sector but had no idea how it could work.
So, he applied for internships at a few pharmaceutical companies to learn about the Nigerian pharmaceutical market. He was willing to work for free, which stunned some prospective employers.
In 2015, He got employed by Adpharm, a pharmaceutical company, and they paired him with Victor Benjamin, a sales representative.
In 2016, he started a pharmaceutical import business, and it was only logical for Victor to show his support.
However, the focus of their import business began to change due to a shift in market demand and supply chain disruptions exacerbated by the COVID-19 pandemic.
Consequently, Okwuada and Benjamin (COO) founded Remedial Health in 2021 but did not launch until 2022.Find out how the company works here: Nigerian healthtech startup, Remedial Health, is digitising the pharmaceutical supply chain and offering inventory financing to pharmacies   
Google is testing an AI-powered chatbot, Bard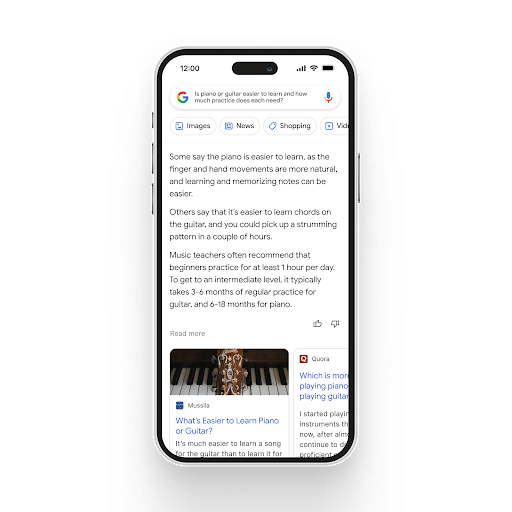 Google is testing new AI-powered chat products, including a new chatbot, Apprentice Bard, and the possibility of integrating it with a search engine.
Apprentice Bard uses Google's conversation technology, Language Model for Dialogue Applications (LaMDA), which allows employees to ask questions and receive detailed responses.
Apprentice Bard replaced Meena, an earlier version of a chatbot the company launched internally but later discontinued.
Google is also testing Atlas, a project under its cloud unit, and an alternate search page that could use a question-and-answer format.
The product tests come on the heels of a recent all-hands meeting in which employees expressed concerns about the company's competitive edge in AI owing to the sudden popularity of ChatGPT.
Google's AI chief, Jeff Dean, told employees that Google's "reputational risk" in providing incorrect information is much higher. So, it'd proceed "more conservatively than a small startup."
However, he and Google CEO, Sundar Pichai hinted that the company would make similar products available to the public later this year.
Google's primary business is web search, and the company has long positioned itself as an AI pioneer.
Recall that Microsoft is reportedly planning to integrate OpenAI's ChatGPT chatbot into its Bing search engine to entice users away from its rival, Google, by March 2023.
For more information, please read: Google launches Bard, its chatbot answer to ChatGPT for closed testing
Meta fails to halt a court case in Kenya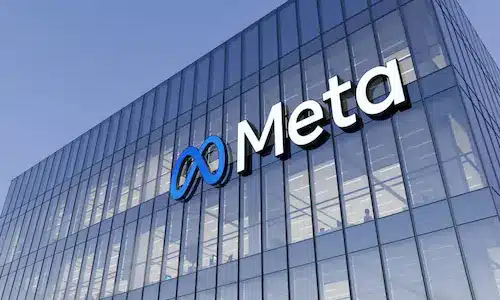 A Kenyan court has denied Meta's request to be removed as a defendant in a lawsuit filed against it and its former content moderation provider, Sama.
Meta sought removal from the case, claiming that Kenyan courts lack jurisdiction because the foreign corporations are not domiciled or trading in Kenya.
However, Kenya's Employment and Labour Relations Court Judge, Jacob Kariuki, has ruled that Meta would remain a party in the case.
In 2022, Daniel Motaung, a former South African Facebook moderator, sued Meta and Sama in Kenya, alleging forced labour, exploitation, human trafficking, unfair labour relations, union busting, and failure to provide "adequate" mental health and psychosocial support.
Meta's local outsourcing company, Samasource Kenya EPZ Ltd, hired Motaung as a moderator.
Motaung wants to be compensated for his pain and suffering during his six months of employment with the firm and for working extra hours without pay.
Sidebar Alert: In January 2023, Sama announced that it would cease operations for Meta and close its regional hub by March 2023.The content moderation company claimed to be discontinuing its services due to the "current economic climate." It planned to focus solely on labelling tasks — computer vision data annotation.
In case you missed it
What I'm reading and watching
Opportunities
Pitch Friday is this Friday, February 10, 2023. Click this link if you want to pitch an idea or product. You can also register to attend.
Applications for the inaugural Google for Startups Accelerator, African Women Founders Africa Program, are now open. You can apply online before February 20, 2023.
Applications are now open for NAMIP's Sustainability Challenge for Nigerian media. Winners will be awarded up to $50,000 for their project and join NAMIP's innovation and capacity building program that extends up till 2024. Apply here.
If you are a software engineer, creative designer, product manager, design researcher, or a techie looking for an internship role, please, check out this website.
Have an amazing Tuesday.
Victoria Fakiya for Techpoint Africa.