Habari za asubuhi,
US digital-asset exchange, Coinbase, is laying off approximately 950 employees, or 20% of its workforce, to conserve cash as the crypto slump worsens.
Coinbase, which had approximately 4,700 employees at the end of September, had already cut 18% of its workforce in June 2022, citing a need to manage costs and growing "too quickly" during the bull market.
In November, the company cut another 60 jobs. It will now quit several projects.
Coinbase announced plans to hire 2,000 people in product, engineering, and design in early 2022. However, the company is attempting to change the culture to "return to its startup roots" of smaller teams that can move quickly.
Co-founder and CEO, Brian Armstrong, stated that the company "is well capitalised, and crypto isn't going anywhere."
Important: Pitch Friday is this Friday, January 13, 2023. To pitch an idea or your startup, fill out this form. Register here to attend. The venue is 43b Emina Crescent, Allen, Ikeja, and the time is 4 p.m. WAT.
Here's what I've got for you today:
CredPal partners with Bolt
Africa isn't ready for 5G
Sama to shut down its regional hub
Bot to defend in court
Creators to earn more on YouTube Shorts
CredPal partners with Bolt
Nigerian fintech startup, CredPal has partnered with Bolt to offer users a ride now, pay later option.
Users can sign up for the service by downloading the CredPal app and enabling the option to pay for Bolt rides at the end of the month.
Why does it matter? According to the National Bureau of Statistics, seven in ten Nigerians lack access to credit. Consequently, making purchases in Nigeria often means paying at once and out-of-pocket.
Unlike regular buy now, pay later offerings, users are not required to pay a portion of their fare during the ride. Instead, they can use CredPal as a payment method and repay the ride cost at month's end.
For CredPal, this could mean increased app usage as a payment option, while Bolt could get more patronage.
In a statement shared with Techpoint Africa, Fehintolu Olaogun, CEO and Co-founder of CredPal, highlighted that this partnership provides users with a better way to manage their finances.
Want more information? Read it here: CredPal users set to "ride now, pay later" as startup announces partnership with Bolt
Africa isn't ready for 5G
5G technology has been making the rounds in Africa, from regulators issuing new licences to telcos marketing it as the best thing since sliced bread.
While the appeal is strong, we must ask: is Africa ready for 5G? Is purchasing a 5G device worthwhile?
Remember that in 2022, Safaricom launched 5G in Kenya, as did MTN in Nigeria, and Telkom in South Africa.
Well, data shows that Africa is not ready for 5G. Some experts are unsure what 5G even means, while others are adamant that Africa can't be left behind in the 5G race.
But why is 5G so important? 5G technology is a significant advancement from 3G and 4G that most of us are used to, and it promises to unlock massive opportunities in education, health, entertainment, and business.
Interestingly, data and research firm, GSMA lists some factors that determine a region's readiness for 5G, and it shouldn't come as a surprise that Africa only ticks one box.
In my opinion, the "box" is just a plus. Curious now? You can read Emmanuel's article and get even more information about Africa's unreadiness.
Click click click: Africa is not ready for 5G, but experts say it needs to keep pushing
Sama to shut down its regional hub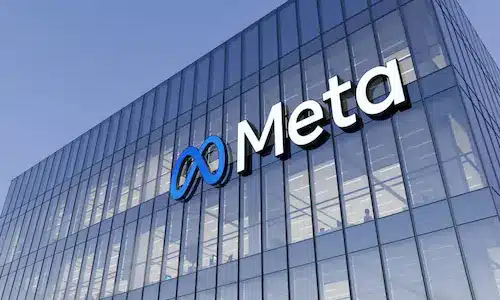 Meta's content moderation provider, Sama, has announced that it will cease operations for the tech giant and close its regional hub by March 2023.
It follows a year of alleged underground secrets in Sama's Nairobi, Kenya office and inhumane treatment of its African contract staff.
The content moderation company claims to be discontinuing its services due to the "current economic climate." It plans to focus solely on labelling tasks — computer vision data annotation.
In 2017, Meta hired Sama to provide data labelling and AI training services. However, over the last two years, the Nairobi office has been moderating and policing some of Meta's most graphic and harmful content.
Series of accusations: Daniel Motaung, a former employee, sued Sama in 2021, accusing it of neglecting mental health support for moderators and failing to inform them of the nature of the job.
Activist groups also sued the companies for multiple violations of the Kenyan constitution.
In 2022, Abrham Meareg sued Meta for allegedly encouraging hate speech, inciting ethnic conflict, and failing to moderate content in Eastern and Southern Africa.
Now, IT management service company, Majorel, will take on the contract from Sama. The company has led moderation services in Africa for the short-form video app,
TikTok.
Remember that in November 2022, the tech giant laid off over 11,000 employees. Yet, Meta plans to hire about 1,500 of Sama's employees to work with the new third-party contractor for data labelling.
For the remaining employees, Sama says it will provide several support programmes for 12 months after their last day of employment and severance packages.
Bot to defend client in real-life case
With recent advances in Artificial Intelligence (AI), we've seen how bots translate texts, create art, and write essays and even poems. Interestingly, they are now ready to defend you in court.
For the first time, an AI-based legal advisor, called a robot lawyer, will reportedly advocate in an in-person speeding ticket hearing in the US in February 2023.
AI company DoNotPay, launched by Joshua Browder (CEO) in 2015, created the bot.
How will the bot work? The robot lawyer operates on a mobile phone. It will listen to all courtroom speech before instructing the defendant — who has agreed to say only what the AI tells it to — via an earpiece.
DoNotPay is hesitant to reveal case details because what they're doing is likely against courtroom laws and protocol. Many countries and jurisdictions don't allow phones and Internet-connected devices.
But Browder said the hearing would take place in a location that will consider the headphones a "hearing aid", thus allowing the AI. So, the court will "definitely not" be aware of the AI assistance during the hearing.
DoNotPay is treating the case as a test and has agreed to pay any fines that may be imposed.
Surprisingly, Browder claims the artificial intelligence company has already used AI-generated forms, letters, and chatbots to help people get refunds for failed in-flight WiFi, lower bills, and dispute parking tickets. 
Creators to earn more on YouTube Shorts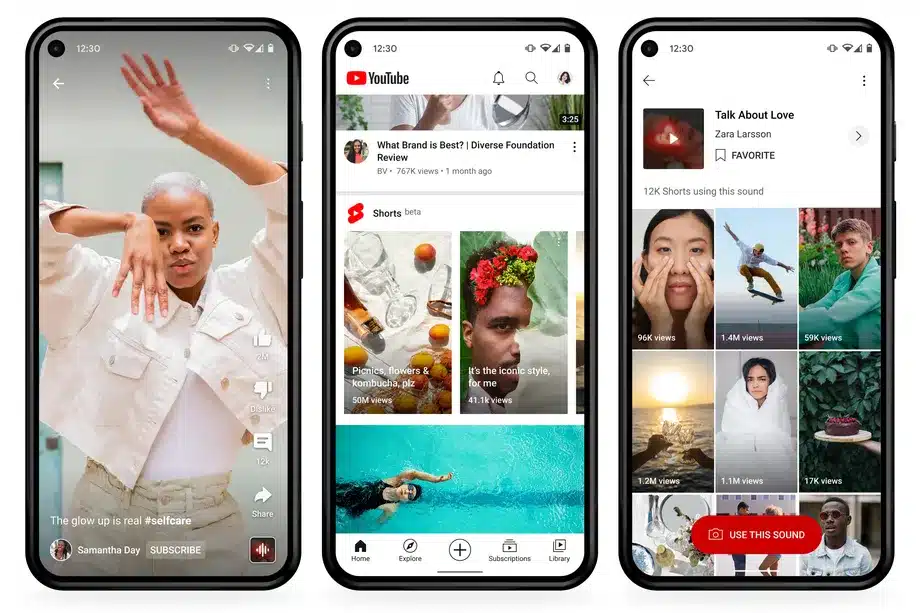 YouTube has announced that creators will be able to earn ad revenue on Shorts beginning February 1, 2023.
To prepare for the upcoming change, YouTube is introducing new terms for all YouTube Partner Program creators. To remain in the programme, th ey must accept the new terms by July 10, 2023.
This new revenue-sharing model will replace the YouTube Shorts Fund, and the company expects more Shorts Fund recipients to earn more under the new revenue-sharing model.
Creators can apply to the programme if they reach a new Shorts-specific threshold of 1,000 subscribers and 10 million Shorts views in 90 days.
Non-original Shorts are ineligible for revenue sharing.
For context, non-original Shorts include unedited clips from movies or TV shows, content re-uploaded from other creators on YouTube or another platform, or compilations with no original content.
Shorts with artificial or fake views, including those generated by automated clicks or scroll bots, are also ineligible for revenue sharing.
Are we seeing the dawn of a new era? YouTube Shorts could overtake TikTok as the platform's primary competitor with this new model. If creators can earn more money through YouTube Shorts, they might be enticed to create original content for the platform. 
In case you missed it
What I'm reading and watching
Opportunities
Enyata is hiring a Product Designer. Send your portfolio and resume to [email protected].
US-based company, Outliant, is looking for a Contentful Full-Stack Developer to work remotely with them. Apply here.
Flutterwave is hiring a Product Designer. Apply here.
If you are a student, you can now apply for the Rice Business Plan Competition 2023 for Student Startups. To apply, check this out.
The Africa Incubation Blockchain Program is a 4-month intensive programme designed to help participants develop and launch their blockchain projects. Apply here.
Misk Entrepreneurship has partnered with Plug and Play to launch the fourth cohort of Misk Accelerator 2023 where 20 startups will participate in the 12-week hybrid programme. Apply here.
Have a splendid Wednesday.
Victoria Fakiya for Techpoint Africa.