In Nigeria, everybody is building a solution for financial inclusion, and their favourite nieces are not left out. From fintech startups providing the thousandth option to pay for food to the Central Bank.
Lately, the CBN has been speaking (and doing) a lot about this. First, it reduced cash withdrawal limits for individuals and businesses before redesigning the naira and giving Nigerians a short window to return old notes.
Its most recent move was the launch of AfriGo. I won't rehash what AfriGo is, as there's a short article with all the information. What I'll do, instead, is examine one of the reasons the CBN put forward for the card scheme — to drive financial inclusion.
According to the World Bank, financial inclusion means that individuals and businesses can access useful and affordable financial products and services that meet their needs. These needs, which include transactions, payments, savings, credit, and insurance, must be delivered responsibly and sustainably. The World Bank sees a financially included society as one where individuals, regardless of location, ethnicity, or other factors, are not deprived of access to the financial services previously listed.
Financial inclusion is an oft-stated goal of the CBN. In 2012, it launched the National Financial Inclusion Strategy to reduce the number of Nigerians excluded from financial services from 46.3% in 2010 to 20% by 2020. Among other things, the strategy was meant to increase access to payments, savings, and insurance. It also included plans to increase the number of bank branches, ATMs, and PoS machines. For example, the percentage of adults with access to payments and credit was expected to rise to 70% and 40%, respectively, by 2020, while the number of bank branches per 100,000 adults was supposed to grow to 7.6 by the same year.
On all counts, the CBN has failed to meet any of these targets. Let's begin with bank branches per 100,000 adults. In 2010, this was 6.8, but by 2020, it had dropped to 4.4, a far cry from the CBN's goal of 7.6. Instead of 60% of the adult population having access to a savings account, only 32% had access by 2020. The story is the same for credit, where only 3% have access to credit instead of the 40% target set by the CBN.
So why does the CBN think a card scheme can help?
One card to rule them all?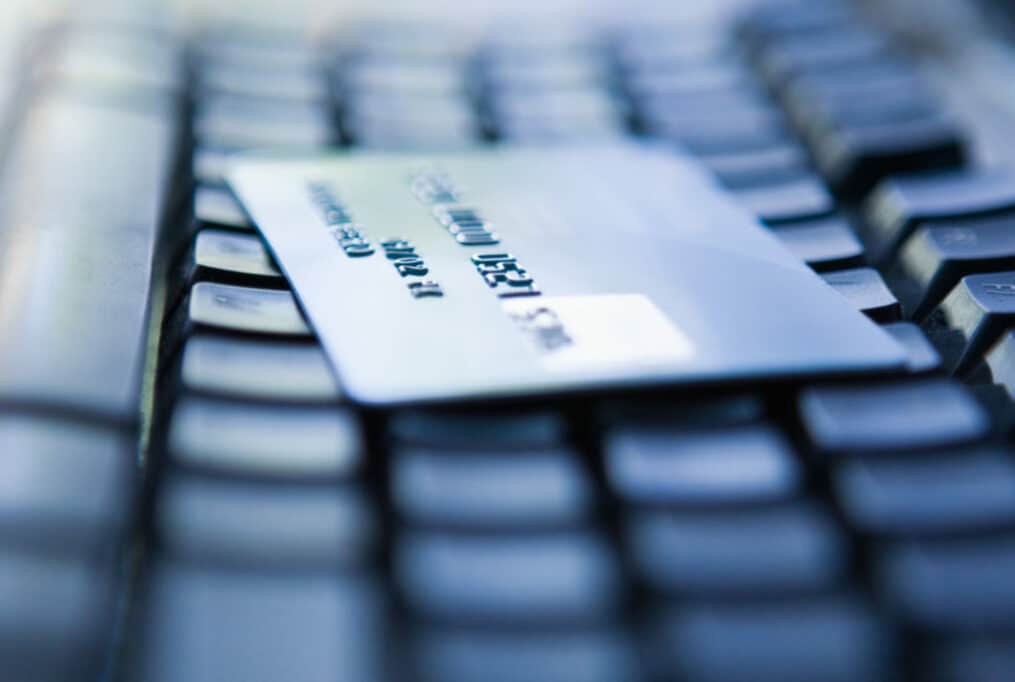 While launching the card, Godwin Emefiele, the CBN Governor, said, "the scheme is important to plug in the gap that has remained in the economy since the introduction of the cashless policy, and will integrate the informal segment of our economy, reduce shadow banking, bring more Nigerians into the formal financial services with an attendant diversification of deposit portfolio, which will further strengthen the stability of the banking industry."
Here's an important caveat: the CBN has been light on details of how the card will drive financial inclusion, so much of that is subject to individual interpretations.
However, noble as it is, the claim that a domestic card scheme will drive financial inclusion in Nigeria has no merit. As the World Bank's definition explains, financial inclusion implies one has affordable access to financial services.
A point raised by the CBN Governor surrounded a reduction in the operating costs of the cards. But while AfriGo may be a cheaper alternative to the existing options, the costs of acquiring or using these cards are hardly a reason for the low card penetration in the country.
Most financial institutions, for instance, charge about ₦1,000 to issue debit cards. These cards are typically valid for at least three years, so unless a customer loses their card, they are unlikely to have a reason to get a replacement for at least three years. Despite rising poverty levels in the country, I would argue that ₦1,000 is hardly why many Nigerians do not have cards. Admittedly, the cost of getting a debit card is not the only cost customers incur, but even these additional costs are so cheap to the point of being insignificant.
Yet, this hides a more significant issue. Many financially excluded Nigerians are not in that position by choice. The country's high poverty levels mean that even where these individuals have been encouraged to create accounts, they simply cannot.
The minimum wage in the country, for example, is about ₦35,000, and this mainly applies to the urban areas. Most of Nigeria's financially excluded people live in rural areas and earn way less than the national minimum wage. Furthermore, they often live far away from banks and other financial services providers. Consequently, opening a bank account could mean travelling long distances.
Getting into Nigeria's formal financial sector typically happens after one has created an account. Users are often given debit cards after this. However, one can only open an account after providing a Bank Verification Number (BVN). As of January 29, 2023, only 56.8 million Nigerians have one, so except the CBN allows financial institutions to create accounts without requesting a BVN, the 40 million+ adult Nigerians without a bank account will not be getting the AfriGo cards. Getting more Nigerians into the formal financial sector will always be a great goal, but creating a domestic card scheme is hardly going to move the needle. Instead, the CBN should focus on making policies that make it easier for Nigerians to open accounts and access financial services like loans and insurance.